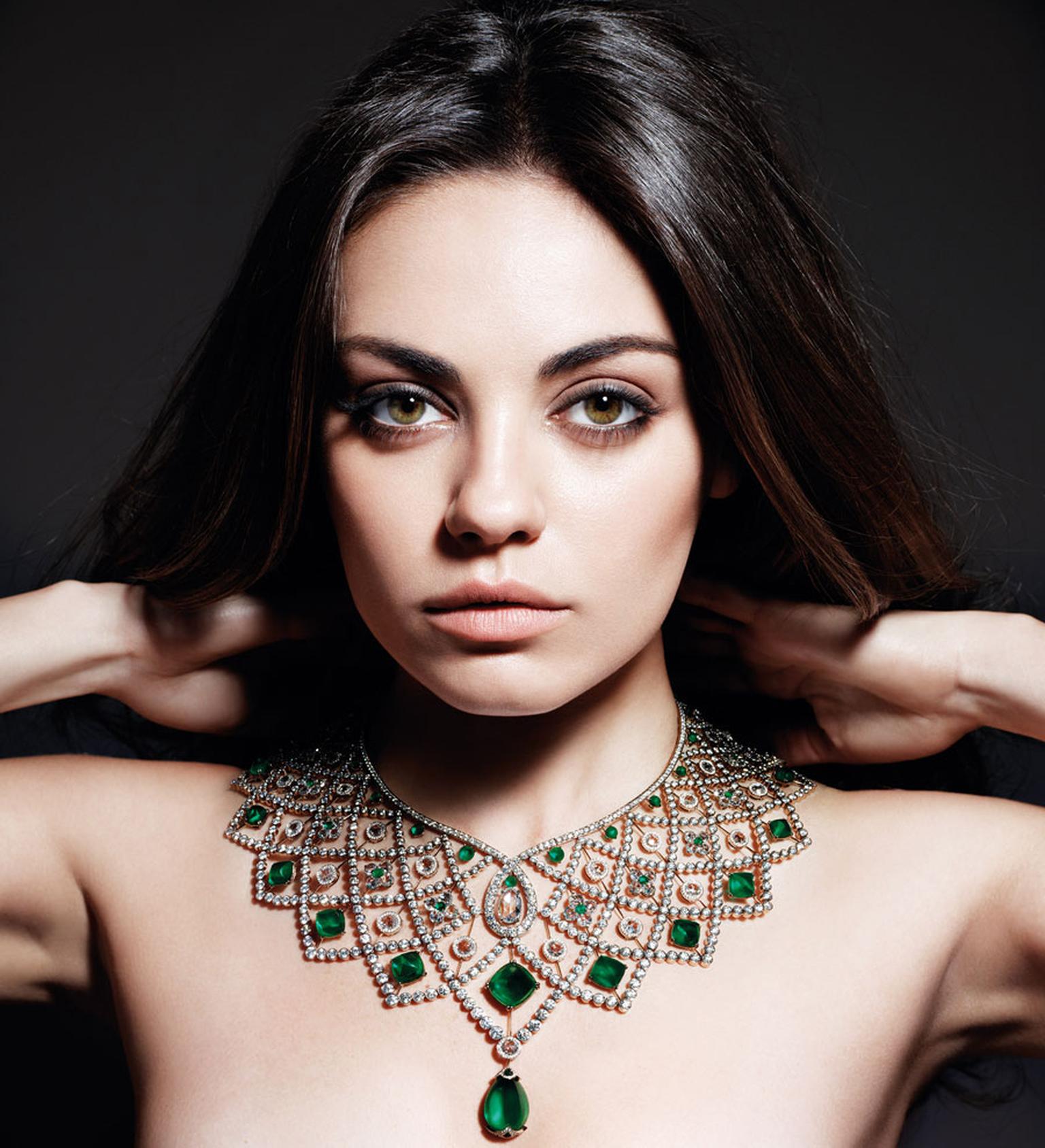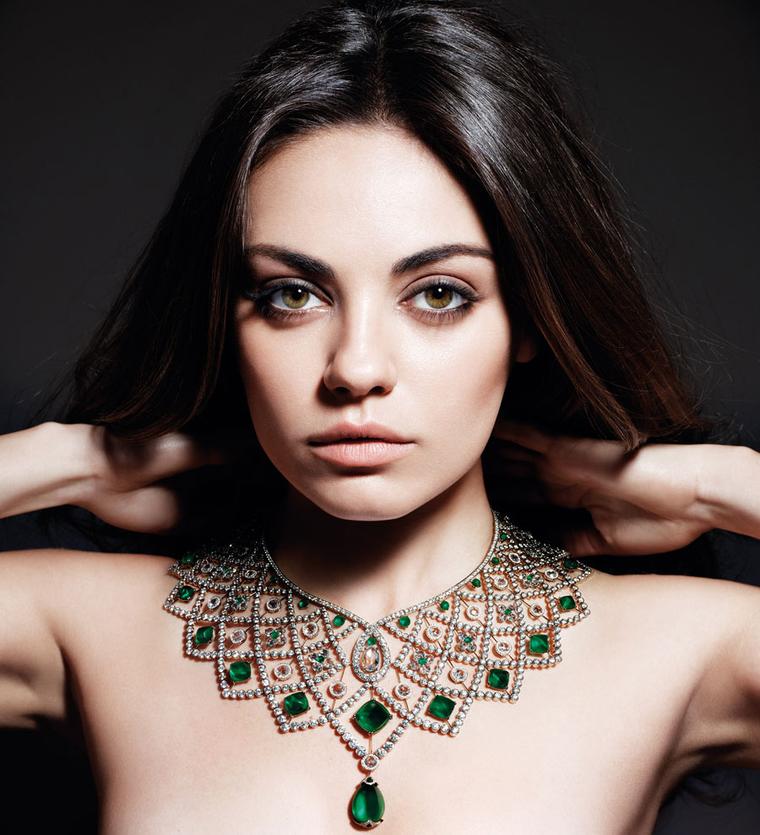 By Claire Roberts in London
This vivid gemstone started the year on a high when the Pantone Institute named emerald green the colour of 2013 and its popularity has been soaring ever since.
We have published hundreds of emerald jewels over the past year and every one has been impressive, which made this 'best of' one of the trickiest to compile. From vintage emeralds that once belonged to legendary movie stars to a continent-spanning collaboration between Gemfields and leading designers from around the globe, the Pantone Institute got it spot on: 2013 has been the year of the emerald.
At the beginning of the year, Gemfields, the ethical mining company and the world's leading supplier of coloured gemstones, announced that it had a new ambassador: Hollywood star Mila Kunis. Shortly afterwards, it launched one of the most ambitious fine jewellery collaborations in history, teaming up with 36 leading international designers to produce one-off jewels using its ethical emeralds, rubies and amthysts. No stranger to the red carpet, Mila wore the jewels at premieres and award ceremonies throughout 2013, raising the profile of Gemfields, sustainablility and, of course, emeralds.
Emeralds made an appearance at all of the major awards ceremonies last year, but it was Jessica Chastain who got to wear the cream of the crop. To coincide with the screening of a fully restored version of the 1963 love story 'Cleopatra', Chastain stepped out at the Cannes Film Festival in some of Liz Taylor's most famous jewels, including an emerald ring and brooch, which she wore in her hair.
The Museum of London's Cheapside Hoard exhibition, which opened in October, generated huge amounts of interest, thanks, in part, to a pair of unique emeralds. The first, a watch set into a priceless Colombian emerald, dates from around 1600. No comparable items from that time have been found, making it nothing short of a miracle. The second is the 'Medusa' emerald, which was discovered in Gemfields' Kagem mine in Zambia in 2008. The extraordinarily large and intensely coloured emerald crystals contained within the quartz make it one of the world's finest mineral specimens in the world.
One-of-a-kind emerald jewels by Theo Fennell, Van Cleef & Arpels, de GRISOGONO and Bogh-Art showed the full potential of this historic gem. Whether set into a classic design, like Theo Fennell's latest emerald suite, or inlaid into a contemporary jewel at Bogh-Art, emeralds draw the eye in like no other stone.
In a perfectly timed move, Thames & Hudson published the lavish coffee table book 'Emerald' at the end of November. The most ambitious book ever written on the subject, it covers 21 centuries of history and style. Illustrated by 400 images of some of the greatest emerald jewels ever created, it brought the year of the emerald to a most satisfying close.
Gem Palace emerald necklace featuring a central carved emerald.

The cover of Thames & Hudson's impressive new coffee table book, which is devoted to the mesmerising green stone and features hundreds of some of the rarest and most beautiful emerald jewels in the world.

For winter 2013, Theo Fennell collaborated with Gemfields on a suite of one-off emerald jewels, including this 18ct white gold and pavé diamond necklace, which features an 11.63ct Gemfields Zambian cabochon emerald.

Entirely handcrafted in the workshop above Theo Fennell's flagship London store, the one-of-a-kind suite includes matching white gold and pave diamond earrings, at the centre of which are two stunning 12.11ct Gemfields Zambian cabochon emeralds.

Shaun Leane for Gemfields Serpents Trace necklace.

Gemfields' 26ct Zambian emerald ring by New York jewellery designer Alexandra Mor.

The Museum of London's Cheapside Hoard exhibition offers visitors the chance to see two one-of-a-kind emeralds, including Gemfields' 'Medusa' emerald.

Theo Fennell yellow gold 'Kissing Frogs' ring with a 42.66ct emerald from Gemfields' mine in Zambia.

The 'Kissing Frog' ring opens to reveal two adorable little frogs kissing.

The watch, set into a single Colombian emerald crystal, dates from around 1600 and was discovered as part of the Cheapside Hoard in 1912.

Jessica Chastain wore Elizabeth Taylor's diamond and emerald 'en tremblant' brooch by Bulgari in her hair at the Cannes Film Festival 2013. She is also wearing Elizabeth Taylor's emerald and diamond ring.

Octium for Gemfields bespoke gold bracelet, featuring oval cabochon-cut Gemfields Zambian emeralds and white diamonds (£POA).