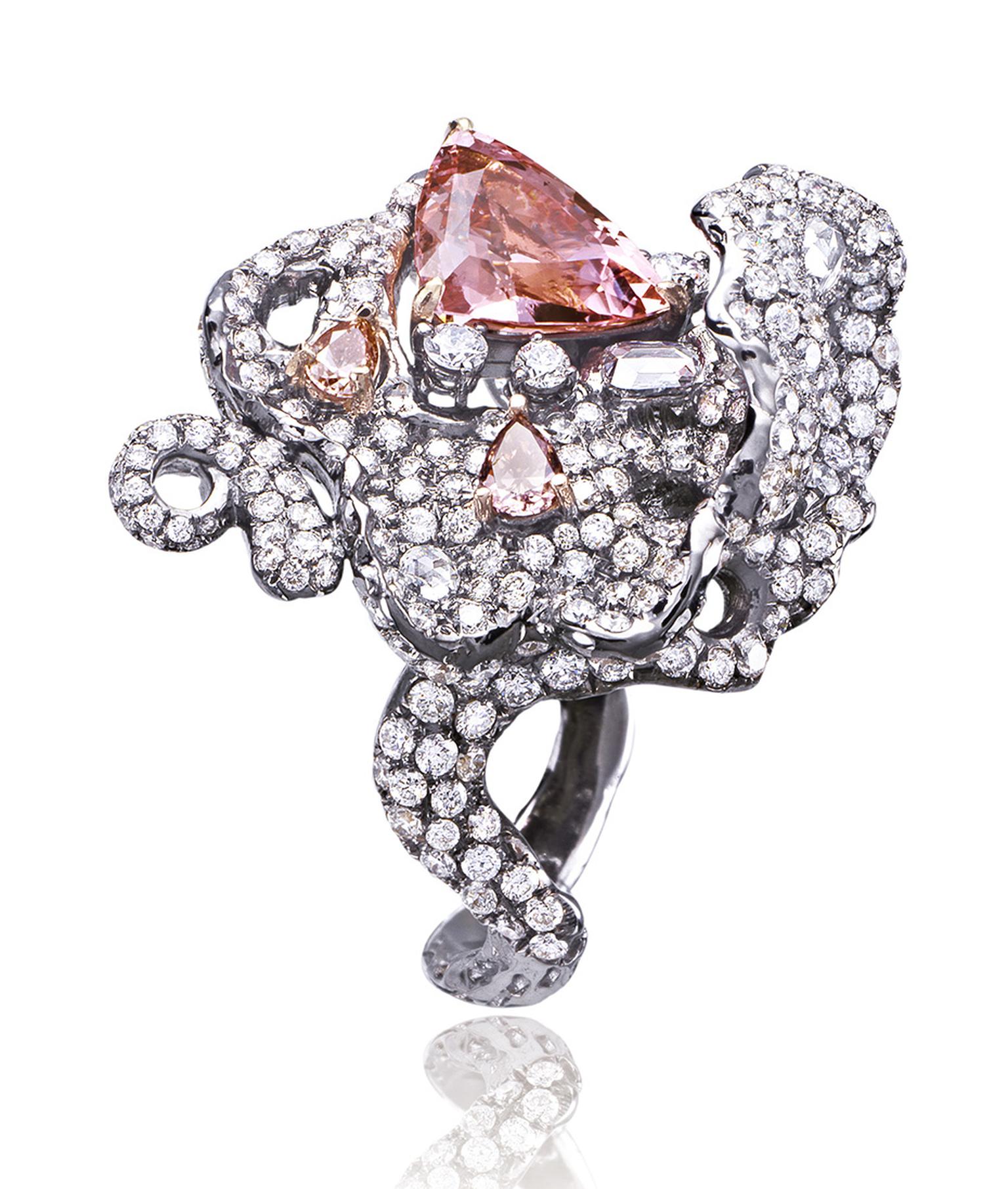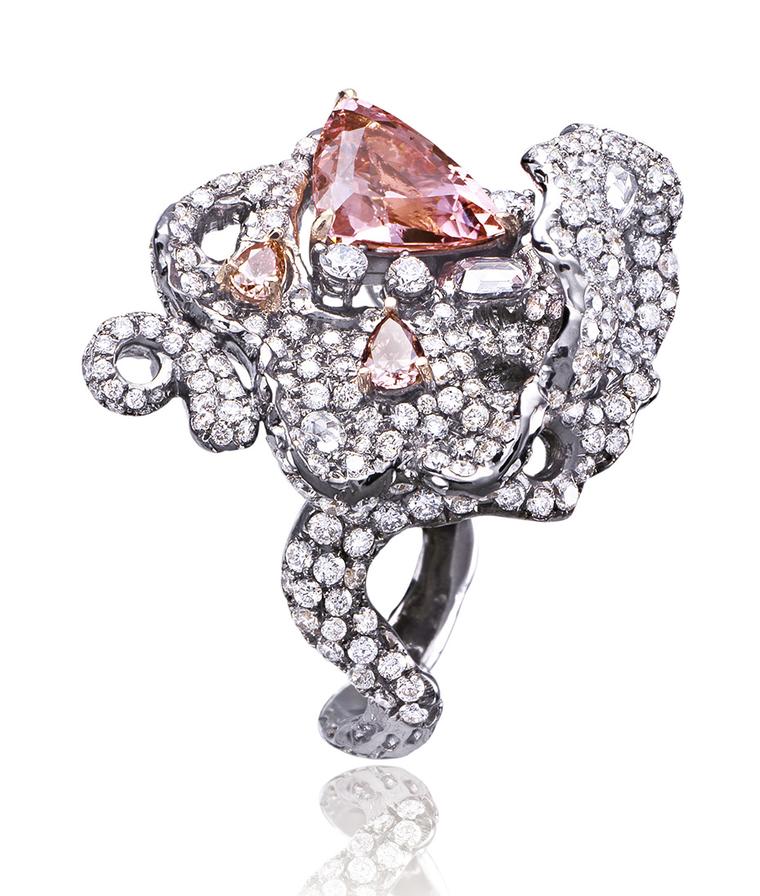 By Francesca Fearon
 
Ann Lin is an artistic jeweller whose collections truly are a meeting of East and West. Born and raised in Taiwan, she has found her spiritual and creative home in Italy, where all her delicately structured, undulating designs are handcrafted by local artisans.
 
Launching her business only 18 months ago, Lin is a newcomer to the elite echelons of haute joaillerie, but she had spent years studying for that day, acquiring every ounce of knowledge she could gather from working as a gemologist until she was 25 and then completing fashion and jewellery design and business courses in Europe. "It cost me more than a decade," she admits, but she believes it was worthwhile.
 
Her architect father, meanwhile, taught her an appreciation of balance between structure and space. So when travelling through Europe in her late teens, she developed a passion for historic architectural and musical heritage, and an eye for impressionist colour that now influences her work. Her lines are nearly all soft and wavy and her colours tonal, as illustrated in her exquisite Les Baroque Padparadscha ring from her "Struttura" collection.
 
Lin is not afraid of using big stones in her work. Colombian emeralds feature in many of her designs. Other favourites, she says, are jadeite, ruby, padparadscha and alexandrite.
 
The abstract shapes she creates in her jewellery are curvy and amorphous. A perfectionist, Lin has fine-tuned the "stereoscopic carving wax method" that guarantees precision to create a soft, undulating three-dimensional surface structure as if embossed (like fabric) with gems. It's the technique she used for her "Les Sakura" pavé diamond bracelet, set with emerald flowers.
 
She admits to a particular fondness for emeralds because the very first piece she created when she was 25 featured a precious rough emerald. Much admired by friends, it provided her with the encouragement she needed to continue. As a result she has a growing number of Asian private clients, although she has plans to establish a base in Italy in the future.
Ann Lin Bella Earrings in white gold, set with 224 diamonds, from the Gesto Collection.

Ann Lin Caesar Ring in white and yellow gold, with white and yellow diamonds and a central fancy yellow diamond, from the Colore Collection.

Ann Lin Les Sakura Bracelet in white gold with diamonds and emeralds, from the Opera Collection.

Based in Italy, high jeweller Ann Lin only set up her brand 18 months ago but is already a shining star on the Asian jewellery scene.

Ann Lin Brünnhilde tiara bracelet in white gold with sapphires and cat's eye emerald, from the Opera collection.

Ann Lin Les Baroque Padparadscha Ring in white gold, with a central padparadscha sapphire and white and pink diamonds, from the Struttura collection.