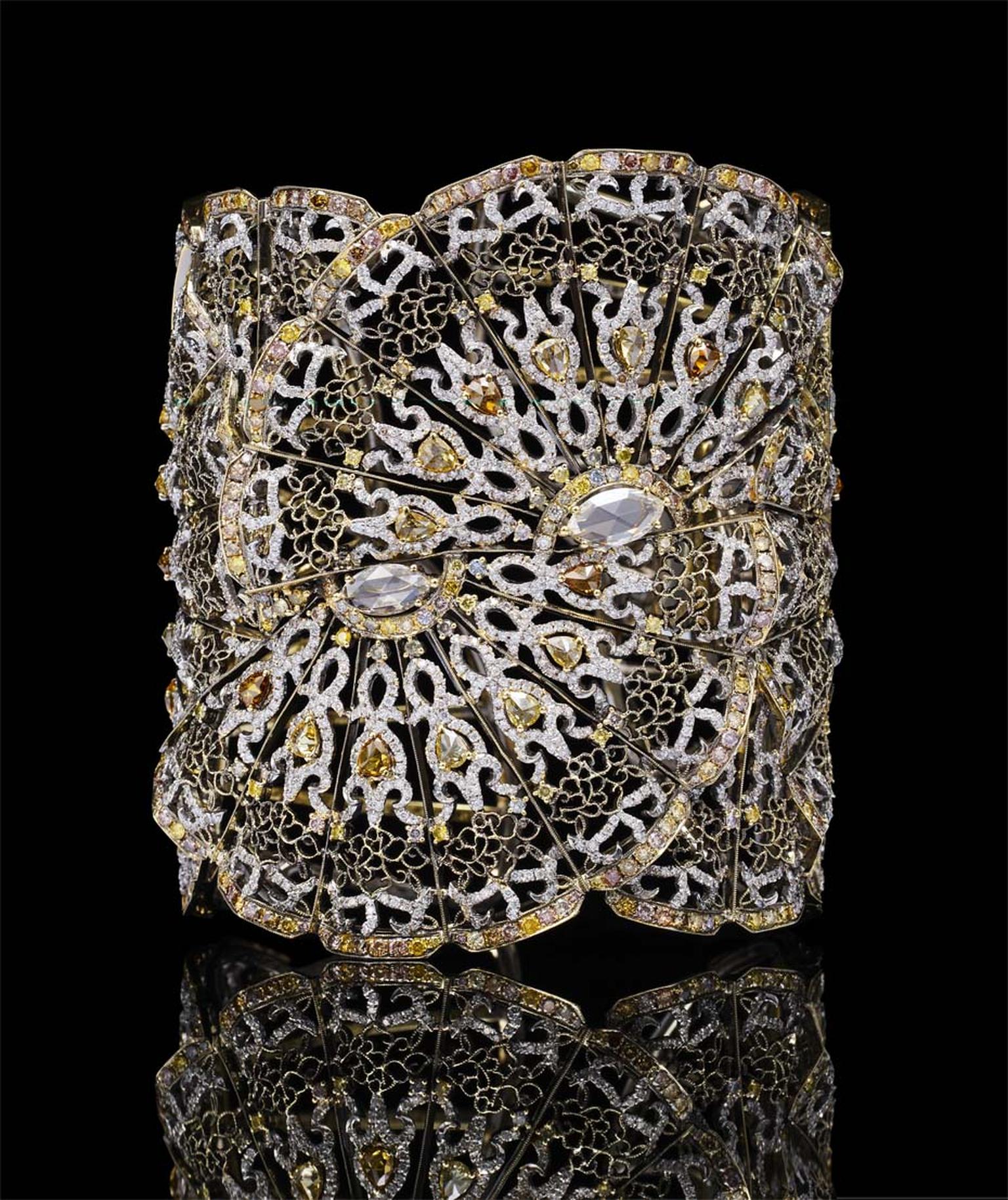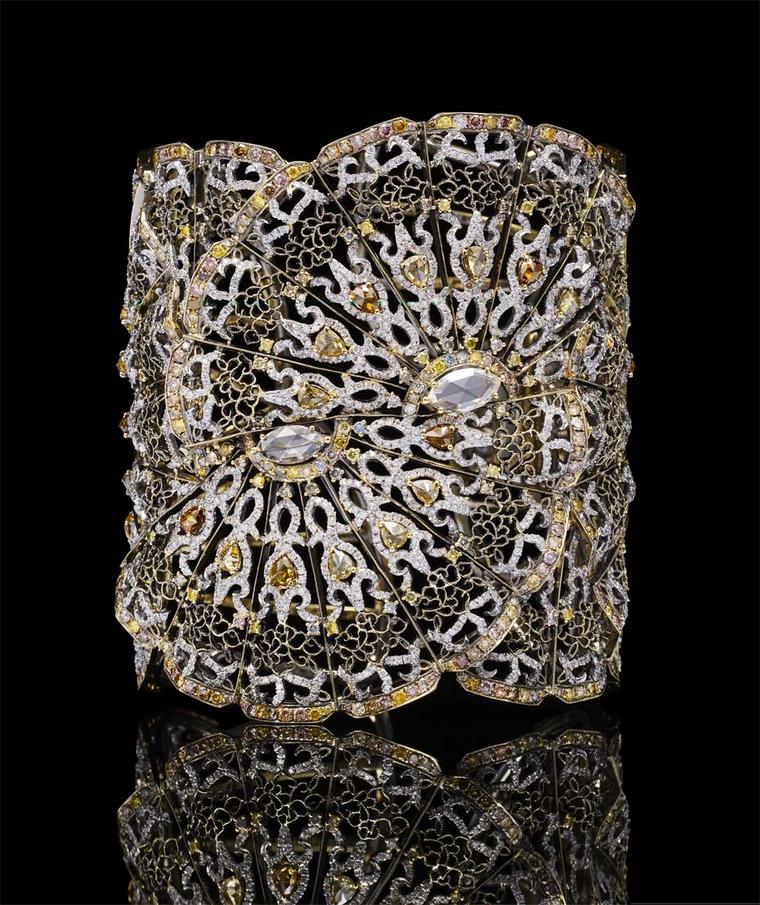 By Francesca Fearon in London
Bao Bao Wan has 1 million followers on Weibo (China's version of Twitter) and receives plenty of feedback about her whimsical range of diamond pavé pendants called 'And The Little Ones', which have echoes of her own childhood and are popular as gifts from parents. "It's like being in a film. You don't get to see the audience reaction but you get a lot of feedback, which is very touching," she says.
Every piece she designs is a reflection of her personality and life experiences. Each tells a story, be it the pagoda in her family's garden at Zhongnanhai (China's presidential palace), where she hid when she was sad and lonely; her first camera; a panda; an inkbrush; a winking owl; or the bicycle she rode across Tiananmen Square. 
This wearable, accessibly priced range of pendants is one of three collections created by the Beijing and Hong Kong-based jeweller, available from Lane Crawford, matchesfashion.com and, as of Chinese New Year, at Harrods. Also coming to London are her fine jewellery collections, including 'China', which is inspired by the ancient treasure vases, one of the Buddhist symbols known as the 'Urns of Wisdom', created in pearls and diamonds. The ever-present pagodas and delicate fans show her toying with the subtleties of yellow, grey and black oxidised gold, set with diamonds.
"I originally preferred gold, diamonds and pearls, but now I am playing with more colour," Wan says, notably Alexandrite, rubies, jade, sapphires and kunzite. Her designs also capture moving elements. "It's like freezing a motion, like raindrops, wind or melting snow - I love melting." Her enchanting new 'Bon Bon' line features melting ice-cream cones (a pearl set on melting diamonds over a carved amethyst cone) or icing dripping over pearl cupcakes. It is a girlish and playful range with candies and doughnuts, all inspired by a child's favourite dessert.
Although brought up with the privileges of the elite - her grandfather is Wan Li, who was China's vice premier in the 1980s - Bao Bao uprooted herself from a lonely, protected childhood to study photography in America and French literature in Paris - both of which inform her work - before doing a GIA course and launching her business in 2007. Today, she has clearly become a modern, liberated Chinese woman, sophisticated but with a taste for nostalgia, which she explains is her reaction to the pace of change that has taken over China.
Bao Bao Wan in her home country of China. Photo by Chenman.

A pendant from Bao Bao Wan's new 'Bon Bon' collection featuring a melting ice-cream cone comprised of a pearl set on melting diamonds and a carved amethyst cone.

Bao Bao Wan's Bat bracelet in white gold with diamonds.

Bao Bao Wan's 'Bon Bon' collection is a girly and playful line, inspired by a child's favourite desserts.

Bao Bao Wan's L'Amour Paradoxal butterfly bracelet in yellow gold with diamonds.

Bao Bao Wan La Maison de Mon Enfance pagoda ring in yellow gold, set with white, brown and yellow diamonds.

Bao Bao Wan Fan bangle in yellow gold, set with yellow, cognac and pink diamonds, white diamonds and two marquise-shaped diamonds.