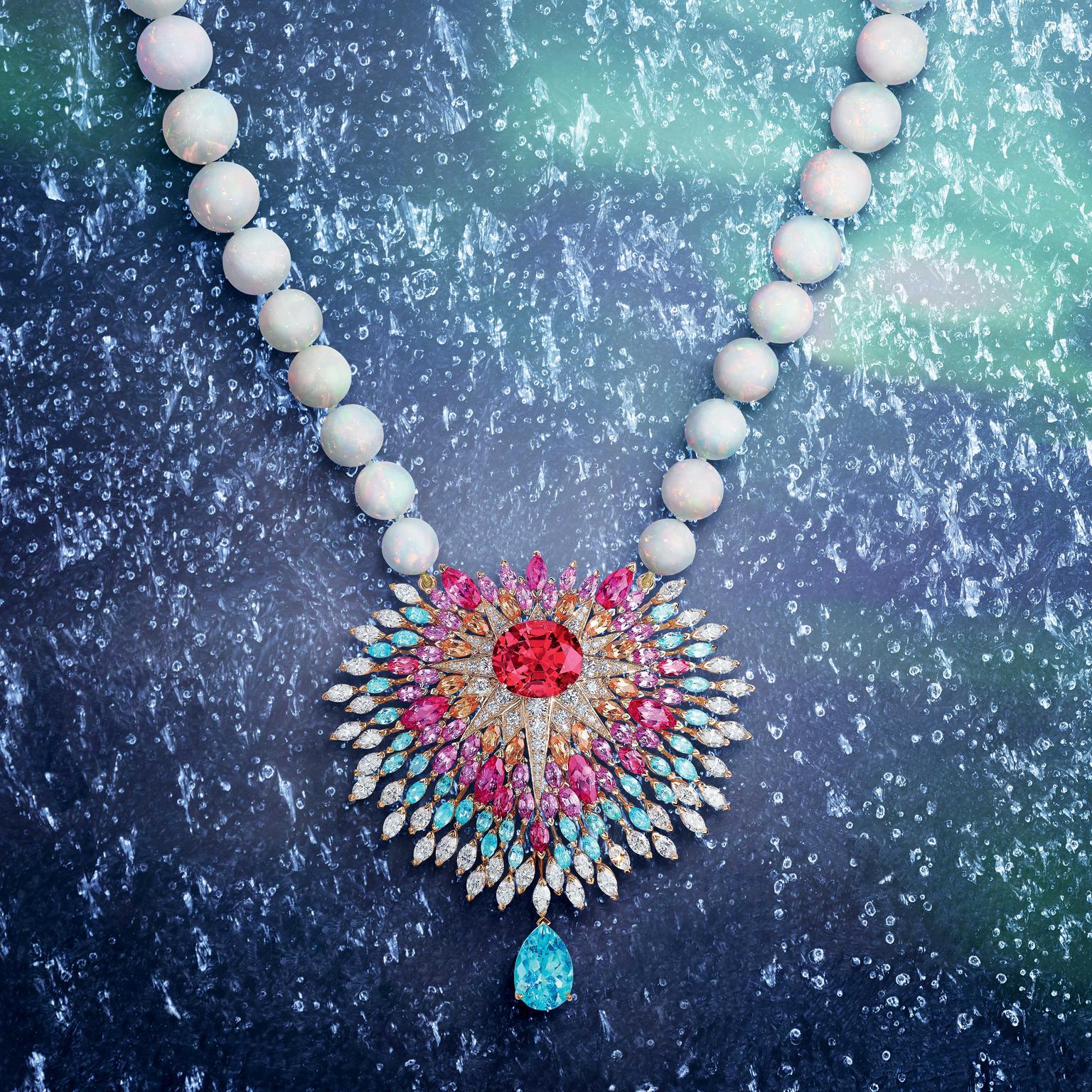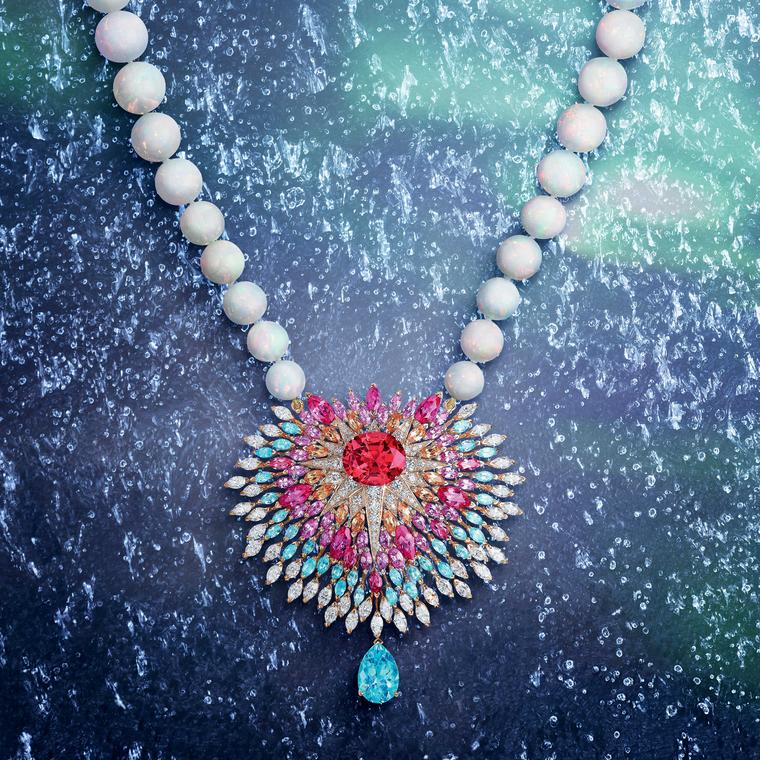 Any notion that serious price-tag jewels have to be serious was finally dispelled with the jewels presented this summer around Paris Couture week. Forget the formality of Place Vendôme of yore; today high jewellery really does rock.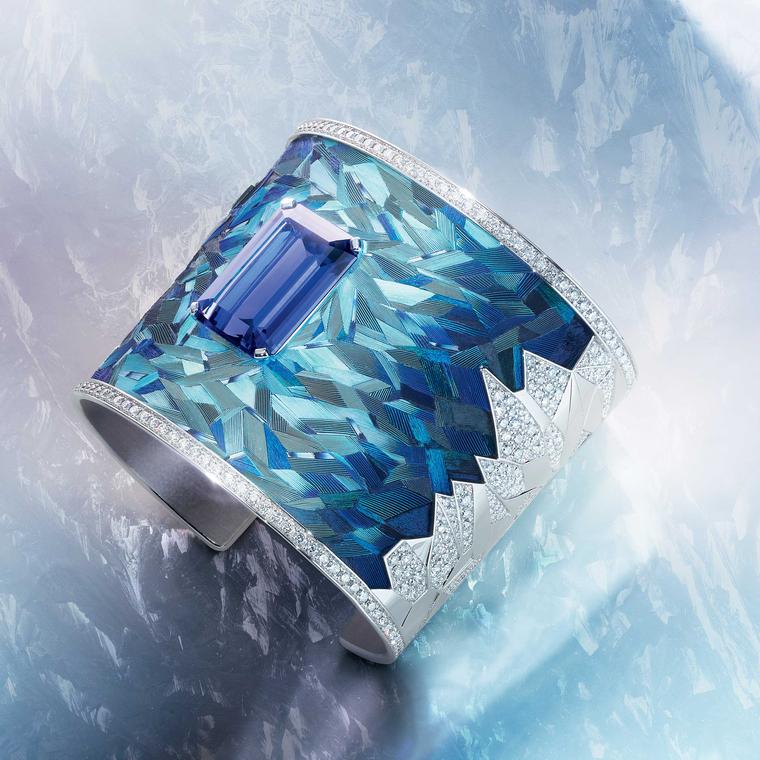 Kicking off with Piaget's wildly creative offerings (top) bursting with colour and joy and even featuring feathers (above), the tone was set for a daring, extravagant and playful mood in the once hallowed halls of haute joaillerie.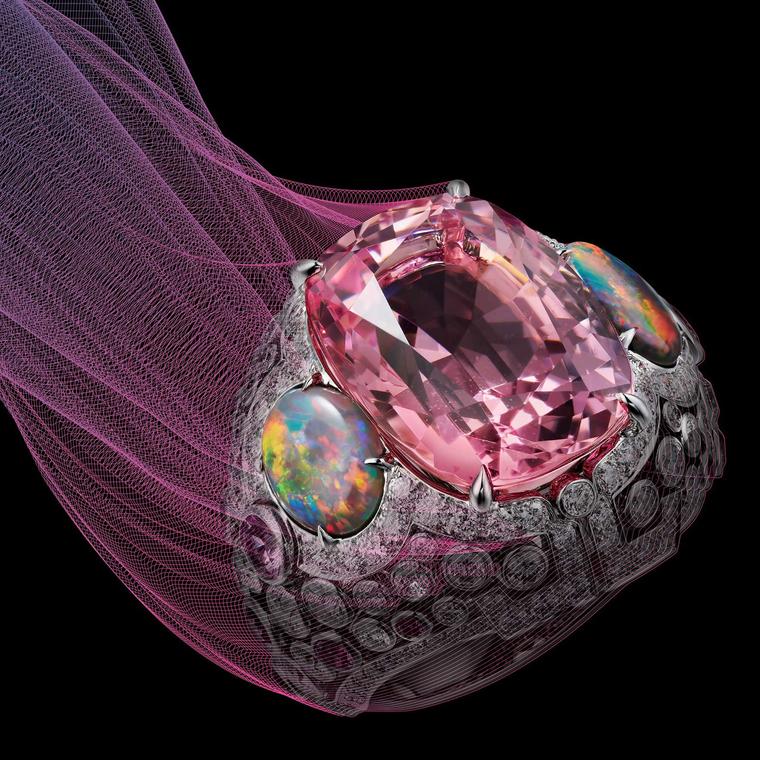 Cartier, the jeweller to kings and the king of jewellers shook things up with the Chromaphone jewels (above). Featuring an eclectic mix of stones and styles, noble gems rub shoulders with interesting newcomers for a jewellery party that goes off with a bang. 
The name Bulgari's Wild Pop (above) says it all and it should be no surprise that the creative team in Rome referenced Andy Warhol and all things fabulously 1980's evoking Bulgari's colourful heyday when ground breaking design was the norm.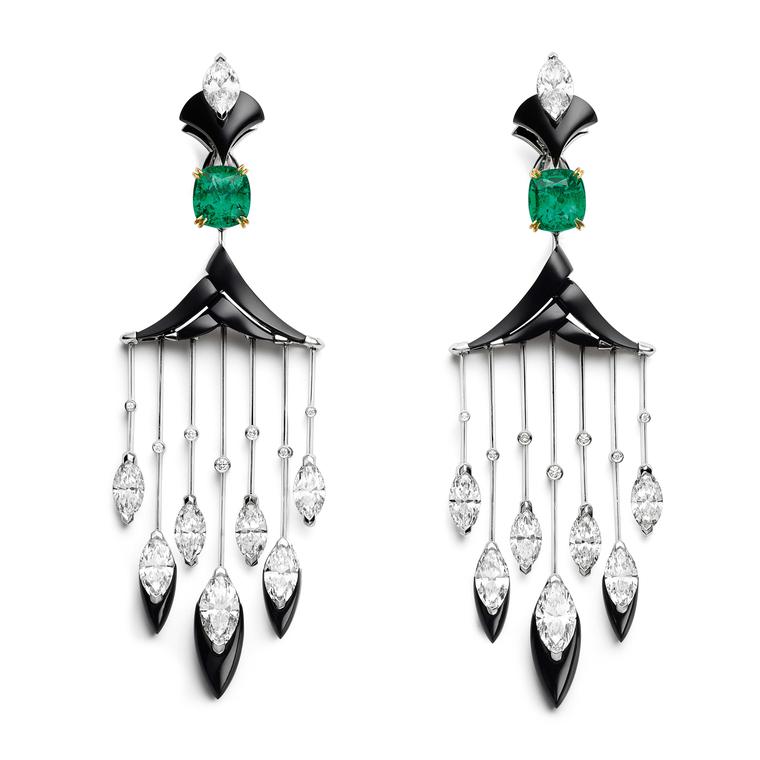 One of the most surprising collections is Chaumet's Trésors d'Afrique (above) that really is the best of both worlds. This vibrant and joyful tribute to Africa is articulated with subtlety in Chaumet's impeccable design style and top-notch Parisian craftsmanship.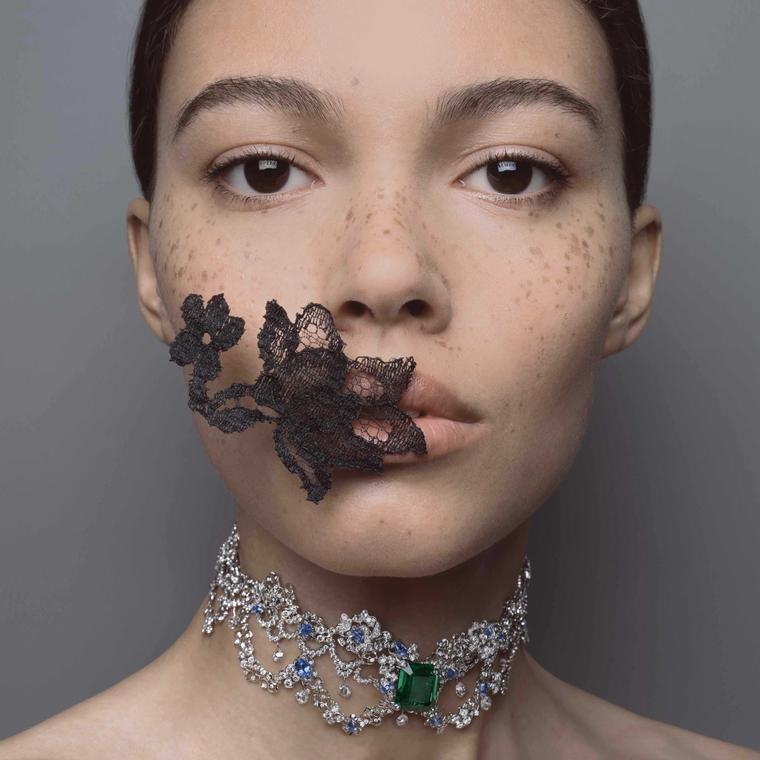 Dior repeats its name three times for a collection (above) that pays homage to the delicate lace of its haute couture workshops and the result is dainty yet strikingly defiant.  
Ever harking back to Mademoiselle Chanel for design cues, Chanel pulls off an unlikely feat: jewels inspired by her beloved collection of coromandels, or Asian lacquer screens. The results are  light as air, dreamy Oriental landscapes and motifs in jewel forms (below).
Asian motifs in gold, platninum, diamonds and mother-of-pearl form a stylised landscape seen from afar in this bib style Horizon Lointain necklace with a 6-carat central diamond by Chanel Fine Jewelry. 

Bursting with brightness the Piaget Sunlight Blazing Sky brooch features a 15-carat rubellite surrounded by a halo of rubies, pink sapphires and the sparkle of diamonds.

A stunning 24.36-carat emerald cut tanzanite is star of this dazzling white gold one-of-a-kind Blue Emotion cuff by Piaget with over 600 diamonds with an exotic touch thanks to the addition of striking geometric pattern created from feathers by Nelly Saunier, award winning feather artist. 

Detail of Cartier Chromaphonia necklace and earrings in white gold that fuse both Indian and European influences for a new wave of colour combinations rarely seen in high jewellery. 

The unusual combination of a 17.12-carat morganite combined with two fiery opals and  pink sapphires create an exciting kaleidoscope of colour in Cartier's Yoshino ring.

Serpenti Misteriosi My Handcuff watch from Bulgari Wild Pop high jewellery collection 2018 in white gold set with malachite, diamonds and rubellites.

'Precious Ruffles' necklace from Bulgari Wild Pop high jewellery collection in pink gold with 11 Zambian drop-cut emeralds totalling 65.74 carats, amethysts turquoises and diamonds.

Inspired by Dior haute couture this light as lace necklace weaves diamonds into gold like sequins in the Dentelle Velours Émeraude necklace with an impressive central emerald and blue spinels. Photo by Brigitte Niedermair

Africa in jewels like you have never seen before in the Les Mondes de Chaumet Talismania ring with sugarloaf-cut rubellites, malachite and tsavorite garnet for an exciting new Africa-inspired style. 

Fit for an African queen, Chaumet's Cascades Royale emerald and onyx earrings combine the house speciality of knife-edge settings with a distinctly African aesthetic in a classic Art Deco colour combination.

No jewellery collection celebrating Africa would complete without ants. This charming brooch that can be turned into earrings, features lapis lazuli, spinels and sapphires and was made in collaboration with Kenyan artist Evans Mbugua.

An East African 9.38-carat spinel is at the centre of the Piaget Sunlight Blazing Sky necklace from which radiate yet more red spinels, spessartite garnets and pink sapphires giving way to cool blue pear-shaped Paraiba tourmalines and diamonds with a detachable pear-shape Mozambique Paraiba tourmaline strung on 175 carats of white opal beads.
The staid world of high jewellery is showing us that even the most precious creations can keep up with the times as the skills, traditions and craftsmanship tune into a new wave of luxury.