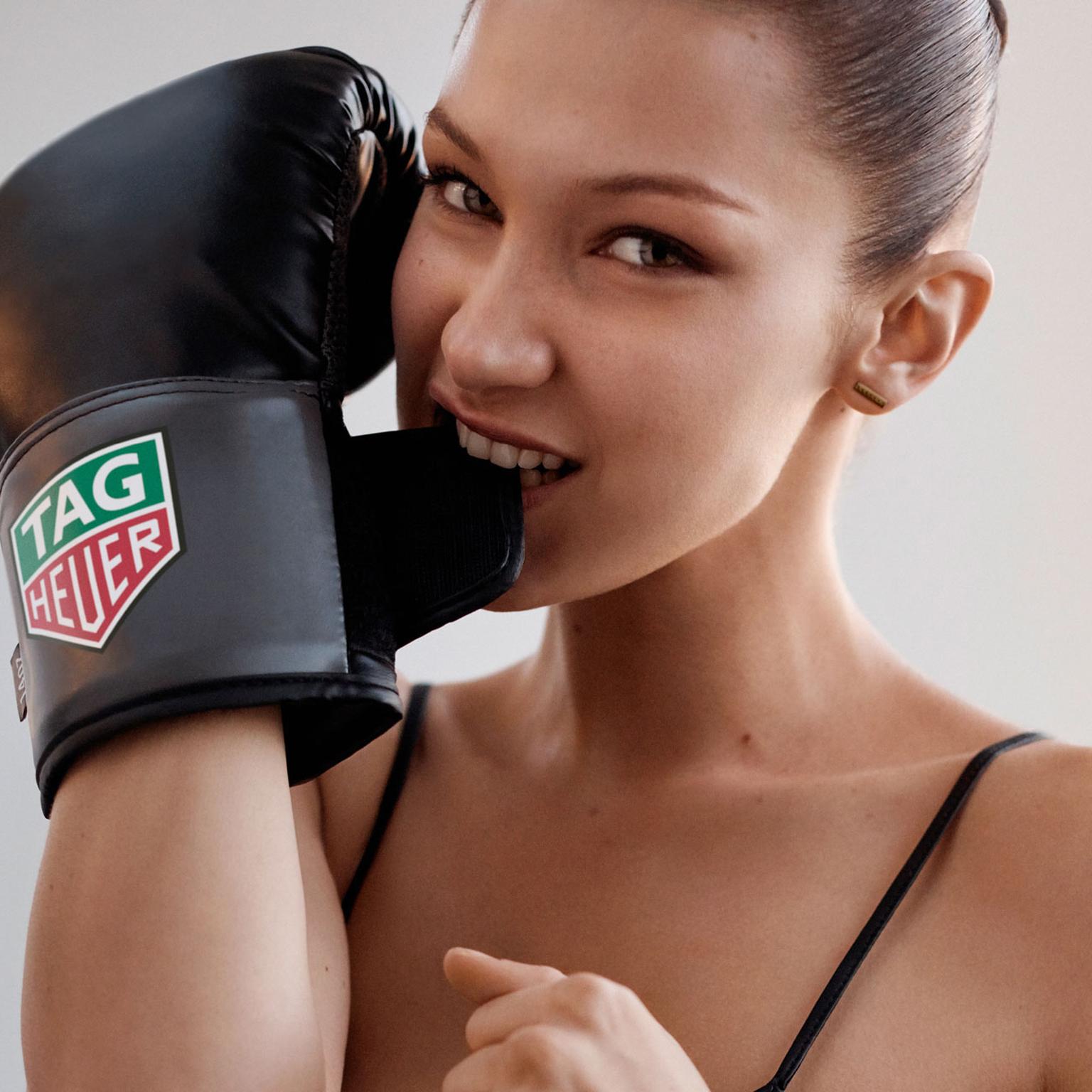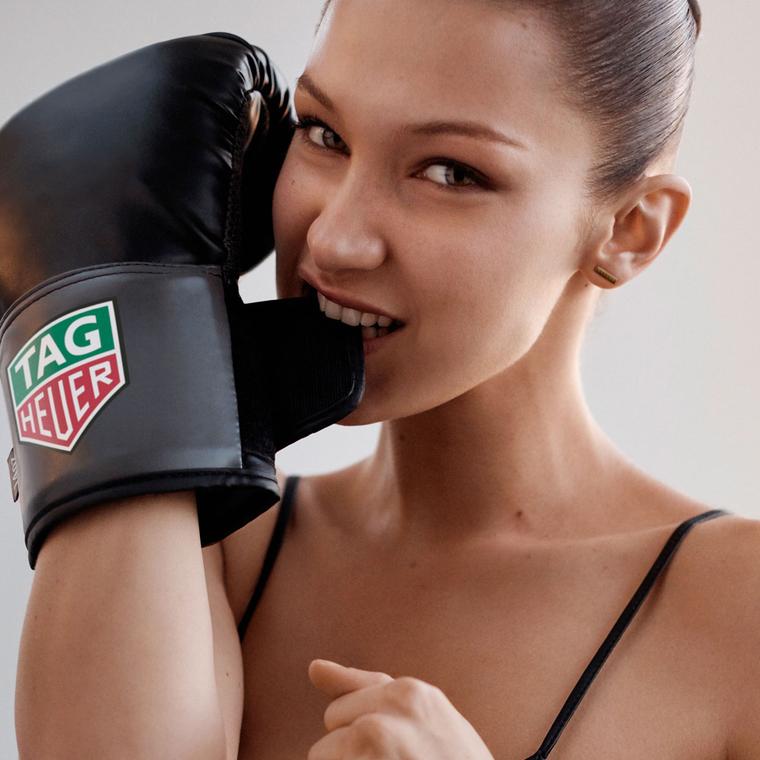 "Bella Hadid chooses TAG Heuer!" announces the press release, followed by a picture of the Instagirl-of-the-moment smiling in boxing gloves. Another luxury brand endorsement for Bella Hadid and another marketing coup for the Swiss watch house that has chosen a lifestyle and aspirational communications over extolling the mechanical finesse of its watches.
Along the way, TAG Heuer has enrolled a Hollywood phone book of celebrity ambassadors, from Leonardo di Caprio to Cameron Diaz and now the 20-year-old Bella. Brands looking to engage with Millennials and boost their social-media presence are increasingly turning to models-cum-influencers like Bella, who has 10.6 million Instagram followers and whose feed will now be peppered with TAG Heuer's watches.
Talking the talk, Bella Hadid at the New York Fashion Week announcement of her tie-up with TAG Heuer.

Jean-Christophe Babin, CEO of Bulgari chose Bella Hadid as the face of the Italian luxury house's up-market accessories. 

Bella Hadid posing with a handbag as part of her role as ambassador for Bulgari accessories. 

TAG Heuer is the latest luxury brand to add Bella Hadid to its roster of ambassadors and the model's first watch sponsorship deal.
Queen-of-the-catwalk Bella Hadid appears to have taken over from Cara Delevingne and, previously, Kate Moss as the face to launch a thousand brands. As Jean-Claude Biver, CEO of TAG Heuer, said at the New York announcement: "I am delighted to welcome Bella into the family of TAG Heuer ambassadors. Having Bella on the team enables me to reconnect TAG Heuer with the Millennials and young generations, and also with the brand's avant-garde spirit - the spirit which drives us to do things differently, to innovate and to dare."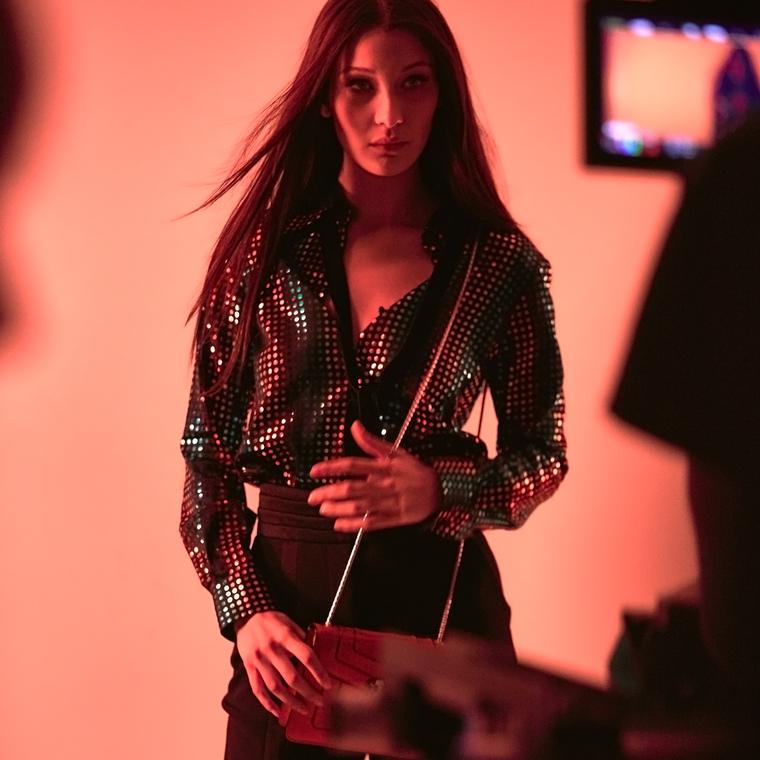 Only a week earlier, during Milan Fashion Week, Bulgari announced that Bella Hadid is its new Accessories Ambassador.  This was hot on the heels of Boghossian's recent advertising campaign featuring the new face of the brand: Bella Hadid, wearing jewels worth hundreds of thousands of pounds and more. And that is just the luxury watch and jewellery sleeve of Bella's portfolio of endorsement deals. So it's no surprise that Luxury Society's Roxane Soussan reports that amongst Bella's most-used hashtags are TAG Heuer's #dontcrackunderpressure and #bellainbulgari.
 A swipe through Bella's Instagram account reveals the model promoting Nike, Fendi, DKNY, Moschino and Dior cosmetics. The Model of 2016 seems to be irresistible to luxury brands wanting to market themselves to Millennials, and a pretty face combined with social media clout seems to be a winning combination for both Bella and her older sister Gigi Hadid, who between them have an audience of 40 million on Instagram alone. Which luxury brand will be seeking a share of the Hadid sisters' hashtags next?