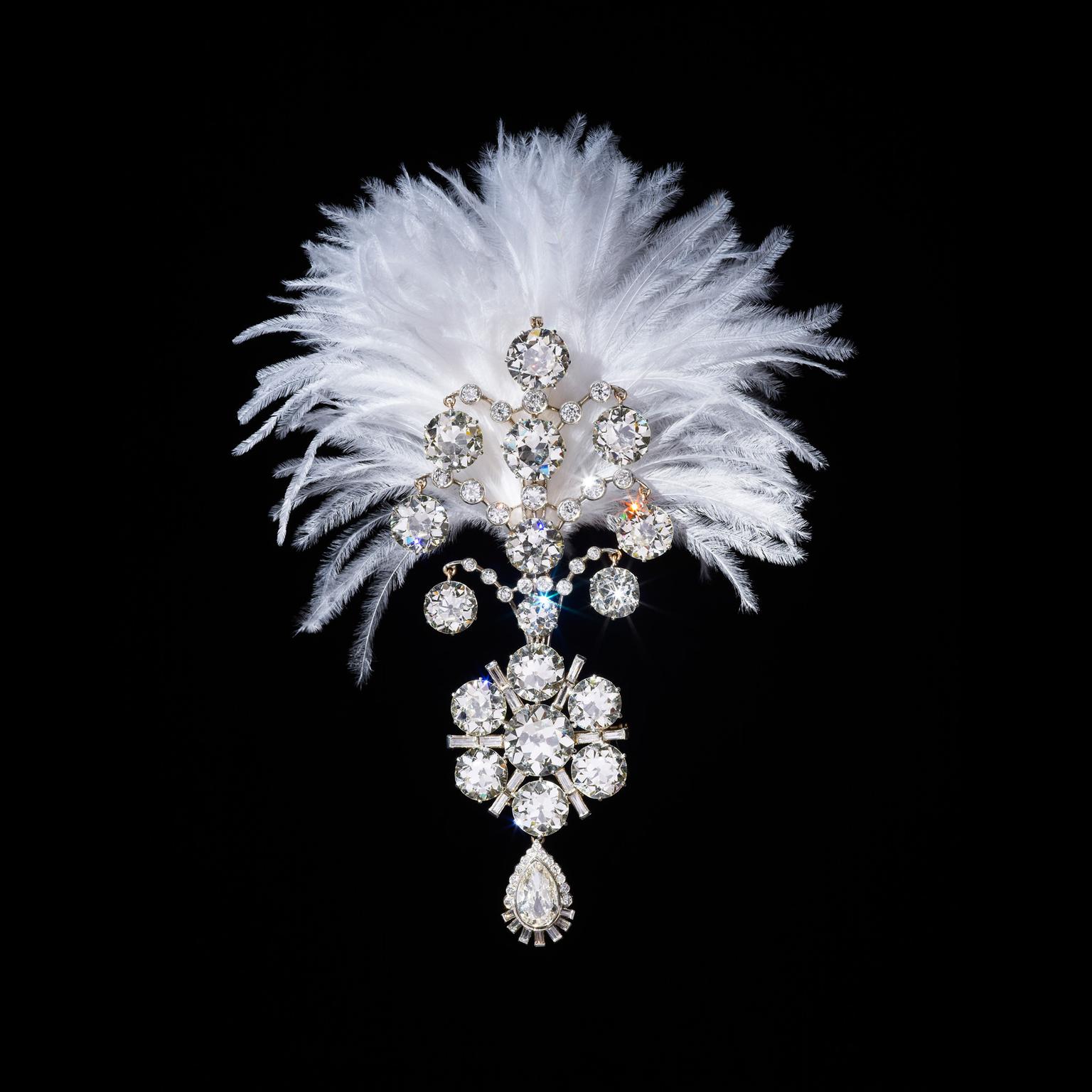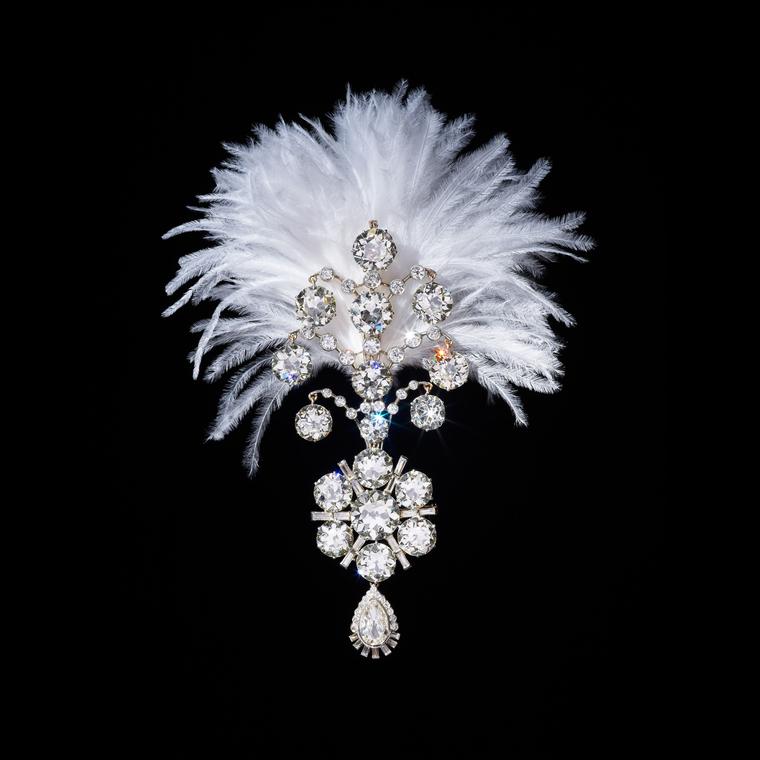 "There is no place on Earth where they do gem studding better than here," wrote Persian ambassador Abd ur-Razzaq Samarqandi during a trip to India in 1442. The splendour of Indian jewellery and abundance of coloured gemstones at the local bazaars had captured his imagination, and it has done so again but for a whole new audience with Bejewelled Treasures: The Al Thani Collection at the V&A.
There are more than 100 objects to be discovered within the exhibition: fascinating examples of historic Indian gems, extravagant emerald jewellery and other unusual bejewelled trinkets. The majority comes from the private collection of His Highness Sheikh Hamad Bin Abdullah Al-Thani, with some on loan from other collectors such as Queen Elizabeth II.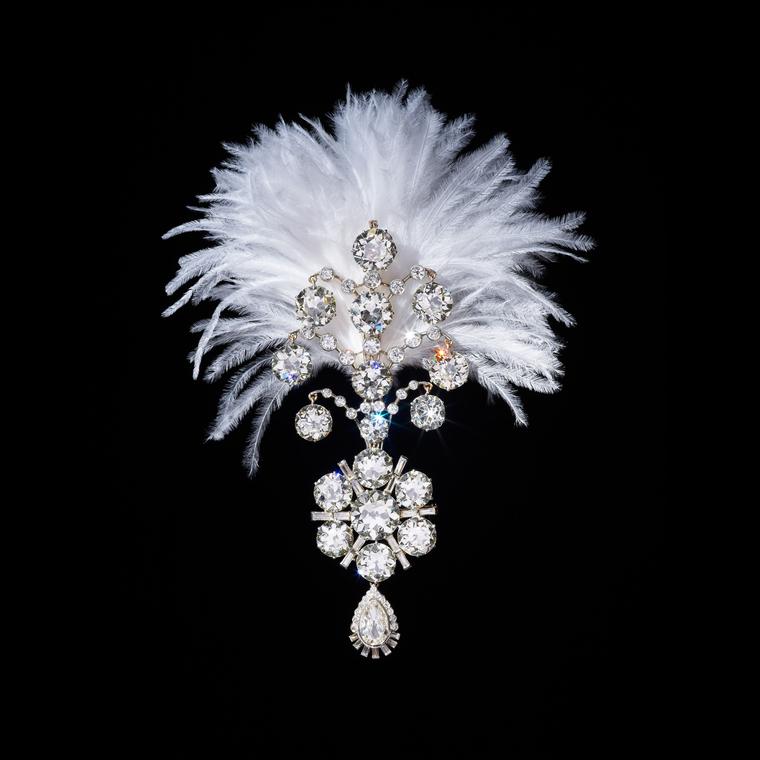 The treasure trove is vast, ranging from heavily gem-set sword handles and bejewelled turban brooches of the Mughul courts, to loose diamonds such as the Arcott II - a 17.21ct pear-shaped internally flawless stone from the Golconda mines in India, which was gifted to Queen Charlotte in 1767 and later owned and recut by Harry Winston.
As well as traditional Indian jewellery, there are also European examples inspired by traditional Indian goldsmithing techniques such as gemstone carving, gold enamelling and kundan - a method of setting gems directly into gold.  
Also on display is a range of Cartier jewellery, the brand having fallen under India's spell in the 1920s. One example is a platinum and gold belt brooch that fans out from a large octagonal emerald weighing nearly 39ct, featuring rich blue sapphire and emerald cabochons and diamonds edged with a border of calibré-cut sapphires.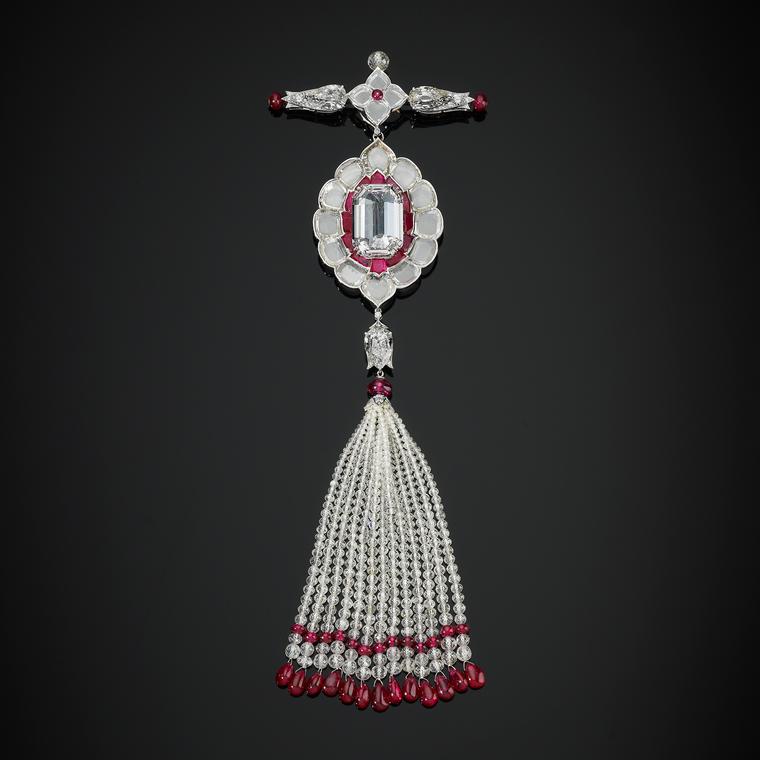 There is also a section titled Contemporary Masters to highlight the continuing influence of traditional Indian jewellery, with a particular focus on the work of JAR and Viren Bhagat. The V&A is displaying a JAR brooch created in 2002 that references Mughal architecture, with a central emerald stone held in place between two sheets of rock crystal, and a white agate background and diamond- and ruby-set frame. The exhibition also marks the debut of a rare video interview with Bhagat.
Read more about the rise in popularity of brooches 
"I know I speak for everyone concerned with this marvellous project when I say how grateful we are to His Highness Sheikh Hamad Bin Abdullah Al-Thani for generously making his unique collection available to the public," says Nicholas Snowman, chairman of Wartski, which has sponsored the exhibition. "It focuses a new and very bright light on the delicate art of the jeweller, and will amaze and inspire those lucky enough to see it."
Bejewelled Treasures: The Al Thani Collection, sponsored by Wartski, runs from 21 November 2015 to 28 March 2016 at the V&A Museum in London.
Pendant brooch set with diamonds and rubies by Bhagat, Mumbai. The Al Thani Collection © Servette Overseas Limited 2014. Photo: Prudence Cuming Associates Ltd 

Carved emerald bead, probably 18th century, from the Mughal Empire. The Al Thani Collection © Servette Overseas Limited 2014. Photo: Prudence Cuming Associates Ltd 

Spinel and pearl necklace from the Mughal Empire. The Al Thani Collection © Servette Overseas Limited 2014. Photo: Prudence Cuming Associates Ltd 

Dagger with jade hilt, circa 1629-36, from the Mughal Empire. The Al Thani Collection © Servette Overseas Limited 2014. Photo: Prudence Cuming Associates Ltd 

Ceremonial sword with jewelled gold hilt, circa 1880-1900, from Hyderabad, South India. The Al Thani Collection © Servette Overseas Limited 2014. Photo: Prudence Cuming Associates Ltd 

Jade crutch handle with precious stones set in gold, 18th century, from the Mughal Empire. The Al Thani Collection © Servette Overseas Limited 2014. Photo: Prudence Cuming Associates Ltd 

Silk sword sash with jewelled gold fittings, circa 1900, India. The Al Thani Collection © Servette Overseas Limited 2014. Photo: Prudence Cuming Associates Ltd 

Cartier brooch set with emeralds, sapphires and diamonds, circa 1922. The Al Thani Collection © Servette Overseas Limited 2014. Photo: Prudence Cuming Associates Ltd 

Arcot II diamond, circa 1760, modified in 1959 and 2011 in India. The Al Thani Collection © Servette Overseas Limited 2014. Photo: Prudence Cuming Associates Ltd 

Gold and diamond hair ornament, circa 1900. The Al Thani Collection © Servette Overseas Limited 2014. Photo: Prudence Cuming Associates Ltd 

Gold finial from Tipu Sultan's throne, circa 1790-1800. The Al Thani Collection © Servette Overseas Limited 2014. Photo: Prudence Cuming Associates Ltd 

Emerald brooch, JAR Paris, 2002, on show as part of the Al Thani Collection at the V&A. © Servette Overseas Limited 2014 Photograph: Prudence Cuming Associates Ltd