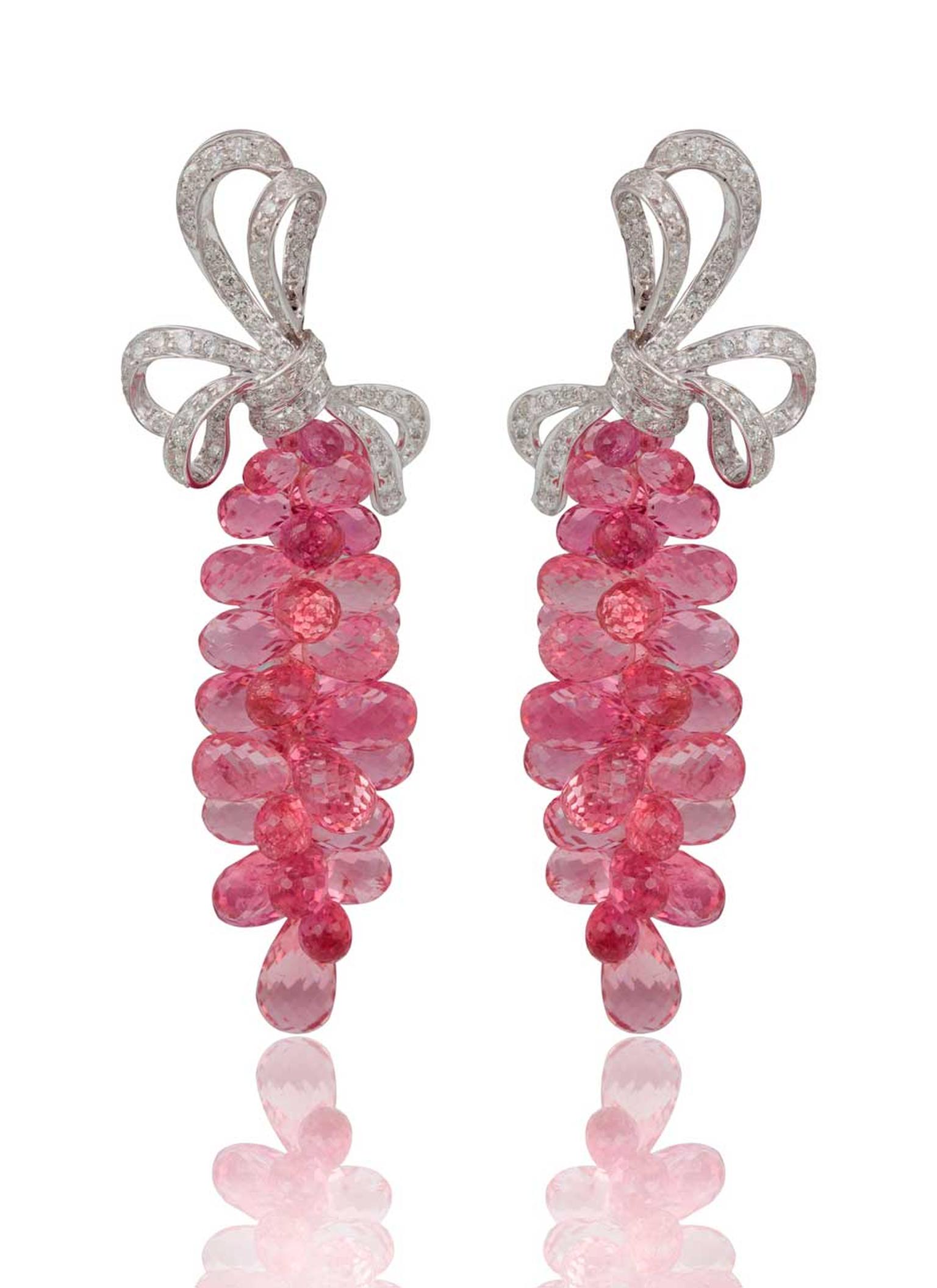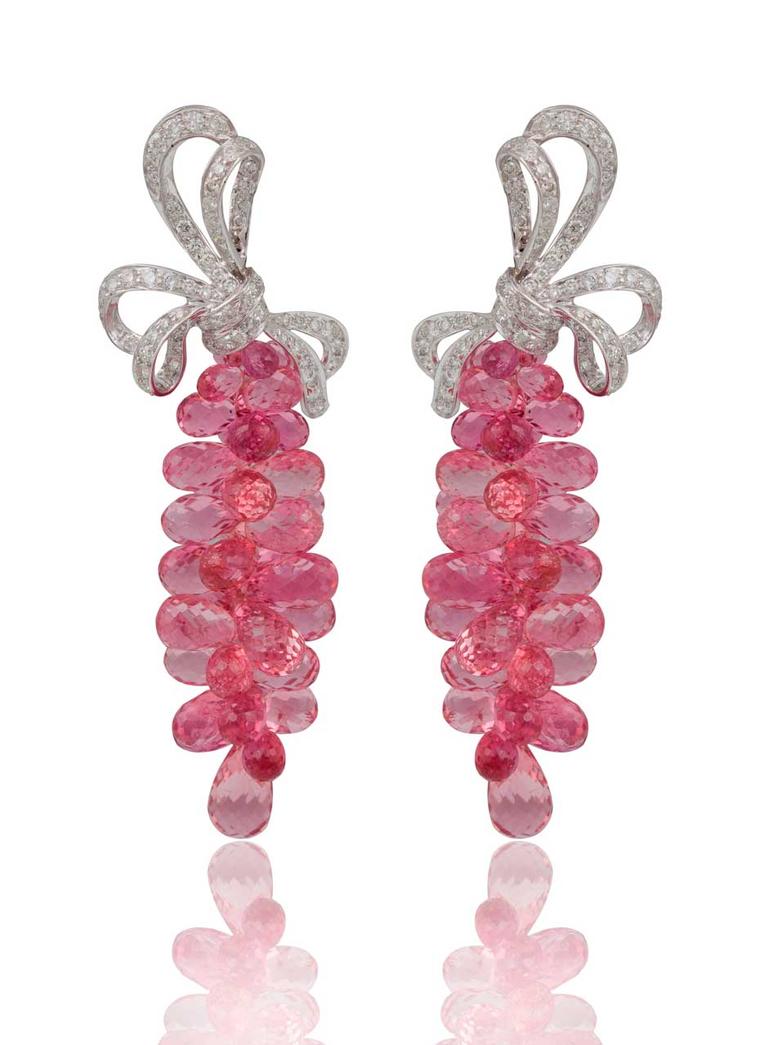 By Priti Salian 
Once again, Mira Gulati, the designer behind the contemporary Indian jewellery brand, Mirari, has come up with a gorgeous, eye-popping collection. Named Mirari's Topical Treat, the range of luxury Indian jewellery comprises an assortment of rings, bangles and earrings, all crafted with gold, diamonds and precious gemstones. Emeralds, rubies and rubellites rule this collection, delicately wed together to create bows and baubles for the contemporary woman.
"Red and green are the most important colours in Indian customs, so rubies and emeralds are always a good fit for traditional Indian attire," Gulati says, explaining why she loves using these gems so often in her pieces. These coloured gemstones have been sourced from various countries, most notably the rubies from Burma and the emeralds from Zambia.
"We chose baubles and bows to meet the upcoming fashion trends," continues Gulati, adding that they are perfect examples of the modern marrying the traditional. 
Gulati, who studied jewellery design at the Gemological Institute of America, California, honed her skills by working at various jewellery stores. This experience has added to her global vision, which Mirari's contemporary Indian jewellery reflects. "We make jewels that are chic, elegant and easy to wear - just right for today's woman." 
Mirari pendant in white gold with rubies, black diamonds and dangling emerald briolettes.

Mirari ring in white and rose gold, set with an emerald-cut diamond, round brilliant diamonds and pink sapphires.

Mirari ring in yellow gold, with yellow sapphires and diamonds.

Mirari ring in pink gold with rubies and diamonds.

Mirari bangle in white gold with diamonds.

Mirari earrings set with rubellite briolettes in yellow gold.

Mirari earrings in white gold with rubellite briolettes and diamonds.