The world has been charmed by the recent retelling of Beauty and the Beast, released at the cinema a few weeks ago. Starring Emma Watson as Belle and Dan Stevens as the prince captured in the body of a horned monster, it's a love story set in a Versailles-style palace with the kind of lavish attention to detail that Disney does so well.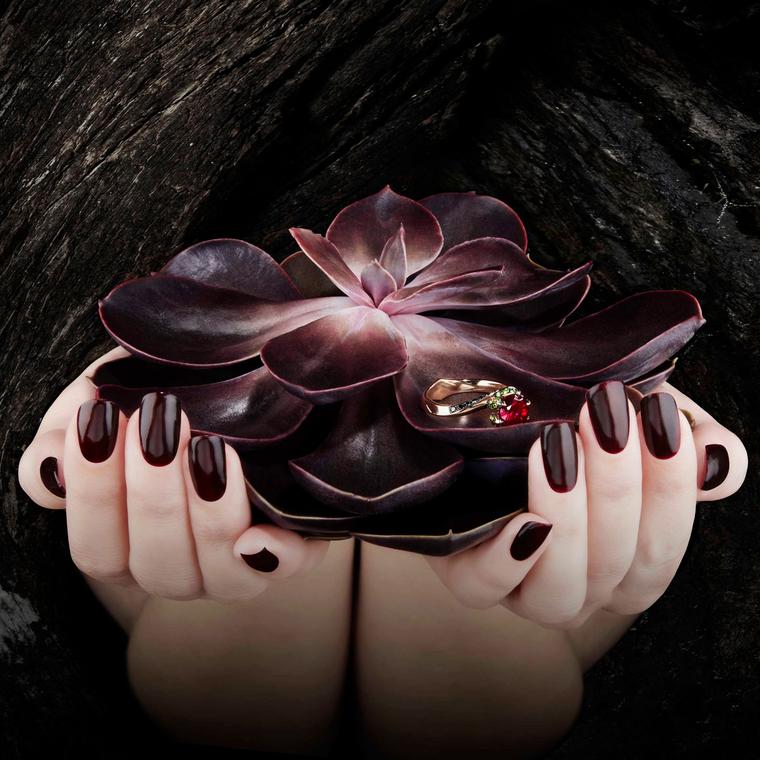 Throughout the film, acting as a ticking clock in the background, is the Enchanted Rose, steadily dropping its petals -  a reminder that the prince will be trapped forever in his beastly guise unless he is able to find love, and earn it in return, before the last petal falls. This mystical rose became synonymous with the 1991 animated Disney version of the story, and fans are swooning over its latest 2017 incarnation, trapped in an elaborate glass bell jar.
Since the film hit the big screen, fans have been clamouring for memorabilia, with jewellery top of the list. Unfortunately you can't buy the jewels Emma Watson wore in the film, which were created especially for the movie by Oscar-winning costume designer Jacqueline Darren. But you can browse our gallery of Beauty and the Beast jewellery, below, inspired by the famous Enchanted Rose, which will make you feel every inch the Disney princess.
Tomasz Donocik's Beauty and the Beast ring captures the essence of the beloved fairytale (£2,450).