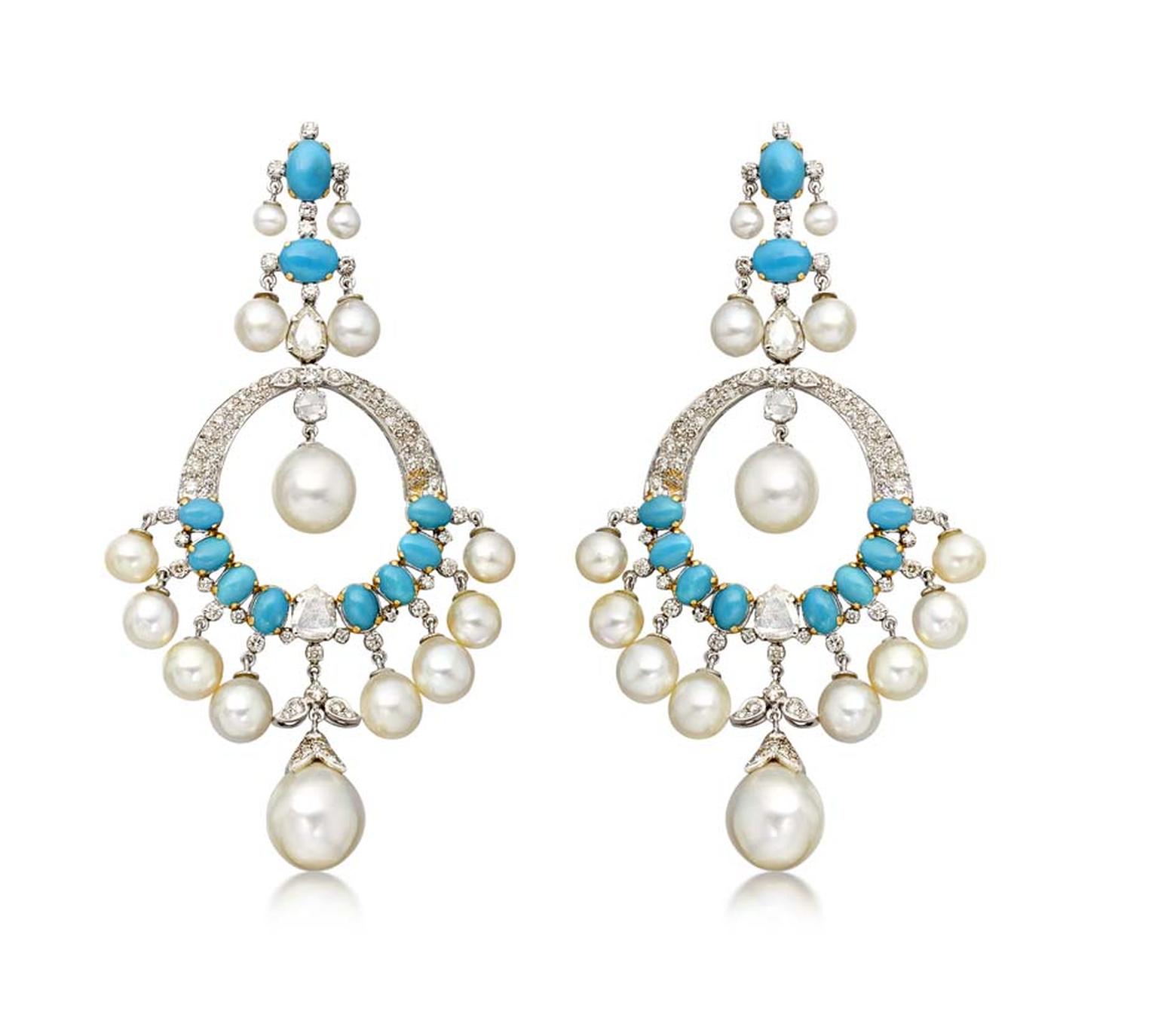 By Ase Anderson in London
Indian jewellery house Amrapali will unveil a new collection of unique couture jewels at an exclusive, by-invitation-only silent auction in New York tomorrow - the first time the one-of-a-kind pieces have been showcased and available for sale in the United States.
Taking place at the legendary Plaza Hotel, the auction will benefit Future Brilliance, with a portion of the proceeds going to the charity, which supports the fledging jewellery industry in Afghanistan.
As well as enjoying The Plaza's signature cocktails, canapés and Fairmont Vintage wines, guests will be treated to an exhibition of photographs featuring Amrapali jewels. The striking images were all shot in Fairmont hotels and resorts around India, the most recent of which, taken at Fairmont Jaipur, appears in the luxury hotel group's magazine.
"We are honoured to exhibit our exclusive new collection at the Plaza Hotel for this noble cause and we look forward to extending our support for such endeavours in the future," says Tarang Arora, Worldwide CEO of Amrapali.
Amrapali first pledged its support to Future Brilliance last year and is continually looking for ways to support the charity's mission to develop the skills of Afghan artisans and create a profitable industry for the war-torn country.
"It is with great pride that Amrapali debuts its one-of-a-kind fine jewellery at the iconic Plaza Hotel in New York as we continue our support of and collaboration with Future Brilliance and the empowerment of women everywhere," says Amrapali's US CEO Abhi Kothari. 
Amrapali gold Floral earrings featuring Zambian emeralds and diamonds.

Amrapali earrings featuring diamonds, conch pearls and pearls.

Amrapali gold necklace featuring rubies, diamonds and pearls.

Amrapali silver and gold Peacock Temple bangle featuring diamonds, rubies and emeralds.

Amrapali gold Elephant necklace featuring diamonds and South Sea pearls.

Amrapali earrings featuring pearls, turquoise and diamonds.