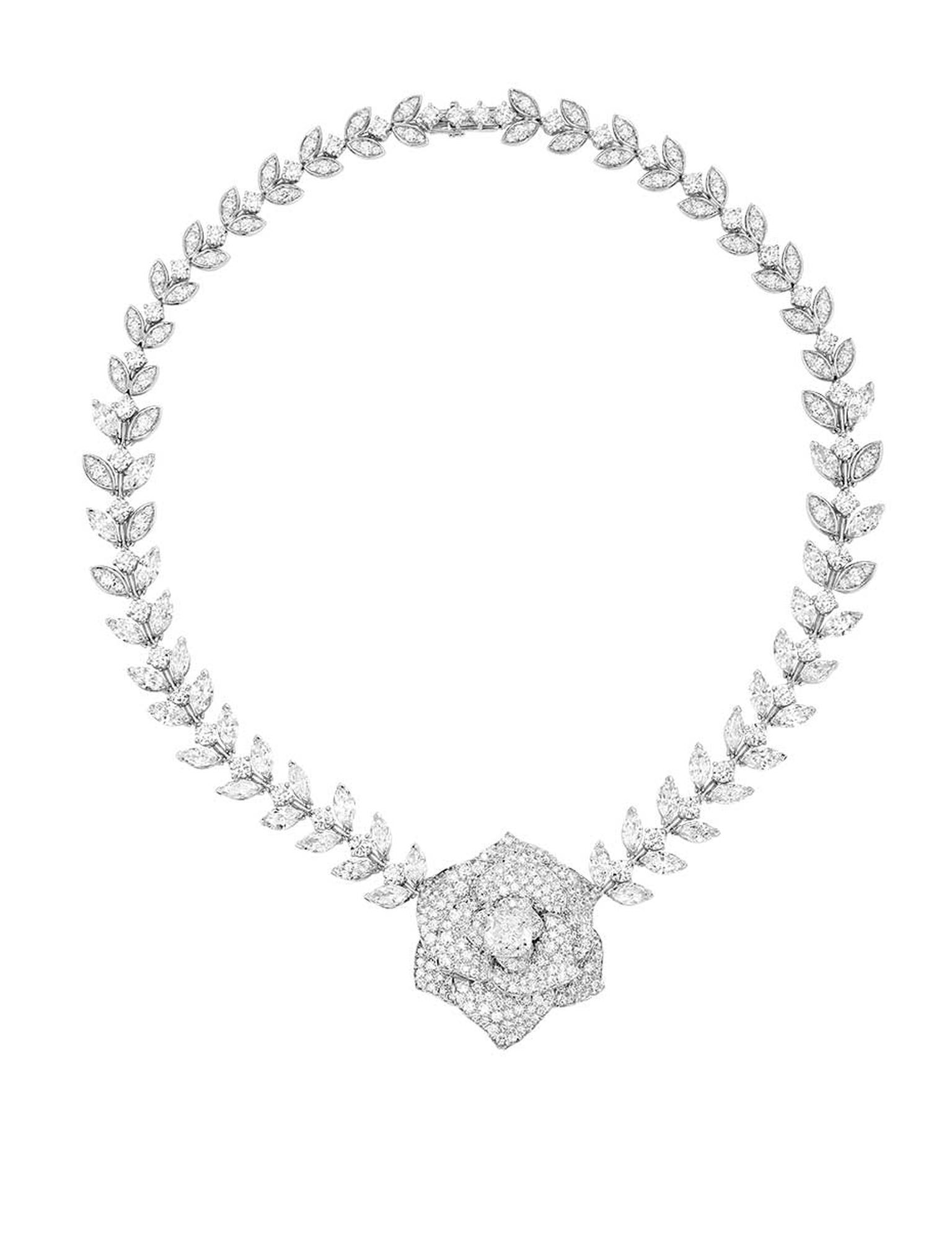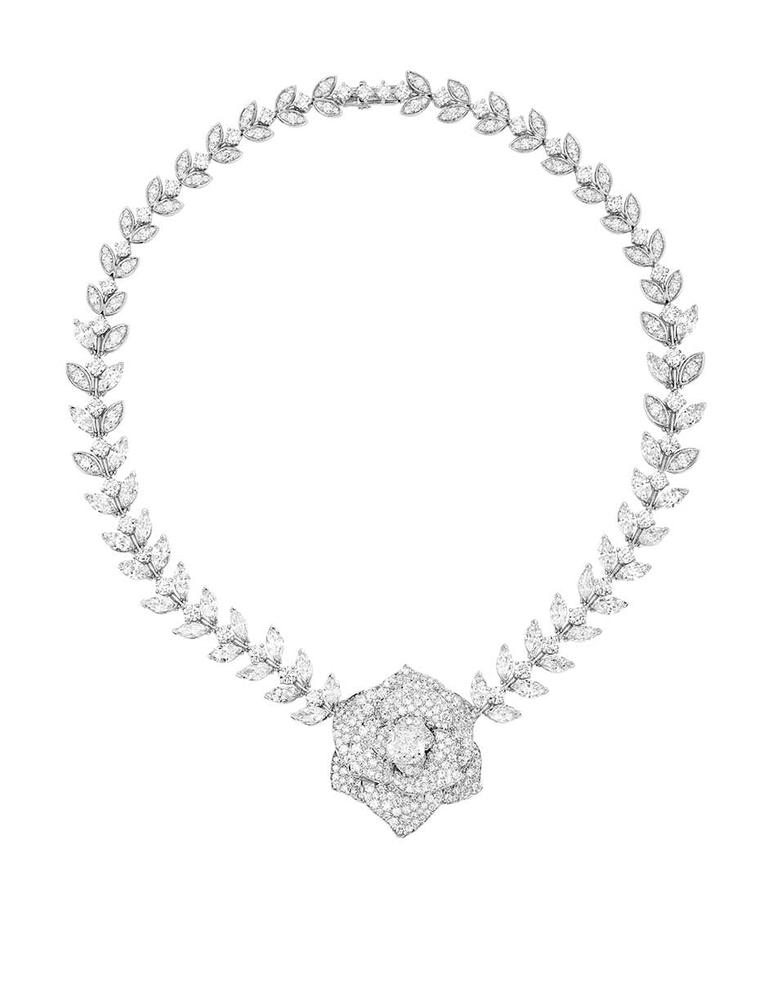 Three never-seen before high jewellery sets from the glamorously bold Piaget Rose Passion collection will have their worldwide premiere at Harrods next month.
The six white gold and diamond pieces will be presented in the re-launched Piaget boutique within Harrods' fine jewellery room from the beginning of May. Part of the Rose Passion collection launched in January this year, they include the Rose Elegance high jewellery necklace and bracelet set, and two necklace and earrings sets from the Rose Garden. Unlike the other pieces in the collection, which feature dazzling pink and green gemstones, these jewels have a more understated sparkle, which highlights the intricate craftsmanship.
The new Piaget boutique at the Knightsbridge store has doubled in size and presents the Maison's fine jewellery and watches in the most decadent and luxurious of surroundings, with black and gold as the dominant colours.
Crafted entirely in the Piaget's Geneva workshops, the Rose Passion collection includes more than 100 pieces, from extravagant necklaces and brooches to statement earrings and secret watches.
The designs were inspired by the passion for the rose or the 'Queen of Flowers' as it is also known, shared by its founder Yves Piaget and Josephine de Beauharnais, the first wife of Napoleon I.
The delicate rose has graced Piaget's collections with its diamond-set petals since the 1960s. Yves Piaget created the trophy for the Geneva International New Rose competition in 1979, and there is even a distinctive deep pink rose named after him.
For her part, Josephine cultivated one of the world's largest collections of roses in the gardens of her Château de Malmaison near Paris, which the jewellery house is currently in the process of restoring.
While the internationally renowned rose garden was damaged over the years, with Piaget's support the museum at Malmaison is planting 750 old roses to revive this botanical treasure and honour the legacy of an extraordinary woman.
One of over 100 pieces from the collection crafted in Piaget's Geneva workshops includes the Piaget Rose Elegance high jewellery necklace in white gold with diamonds.

One of three sets to be revealed at the Piaget fine jewellery boutique in Harrods includes the Piaget Rose Elegance diamond high jewellery necklace.