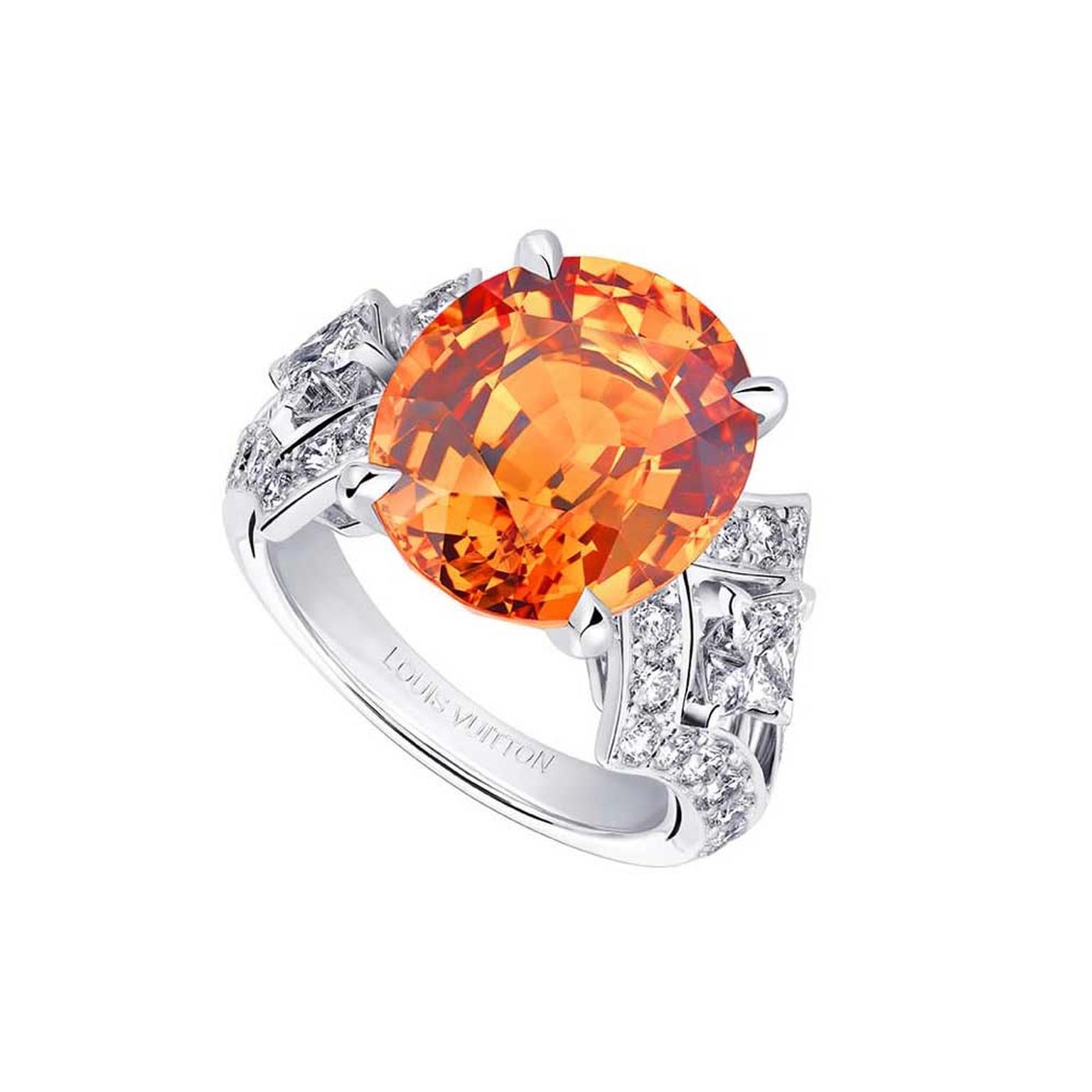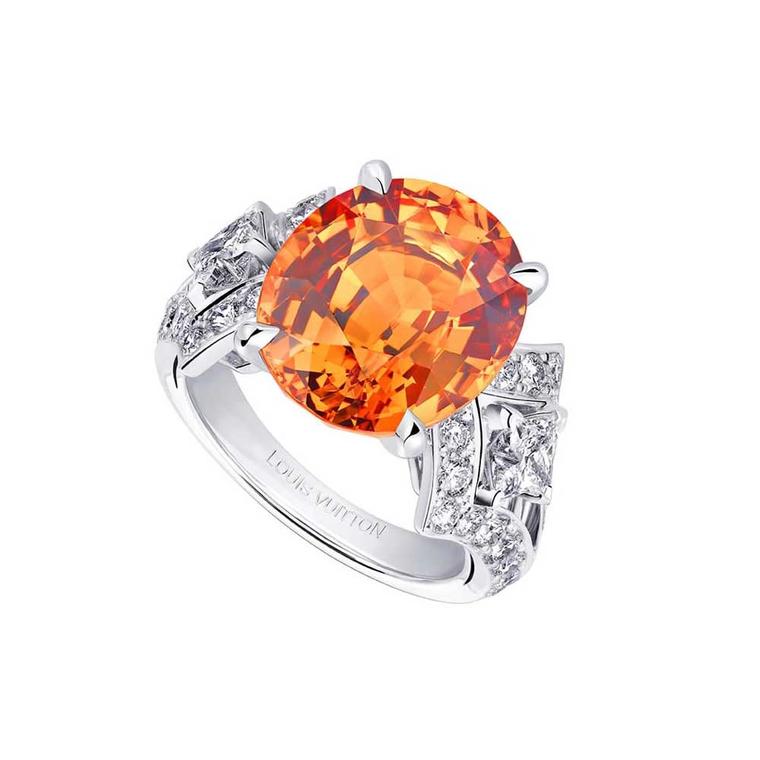 By Åse Anderson
Here's a confession: I'm the proud owner of a beautiful, classic white diamond solitaire, but if I had the opportunity again, I would almost certainly choose a coloured gemstone engagement ring. There is just something about that mesmerising pop of colour against the cool or warm shade of metal that makes a traditional diamond pale in comparison.
The rise in popularity of colourful engagement rings means that there is now an array of options to choose from, with stones ranging in hues from swimming-pool blue and fiery orange to pretty shades of pink or violet. However, before you lose yourself in this rainbow world of unique engagement rings, there is an important note of caution. As an engagement ring is a jewel that will seldom be taken off, make sure you choose a coloured gemstone that is hardy enough to withstand constant everyday wear.
Read more about coloured gemstone rings here
Traditionally, sapphire or ruby engagement rings have been the most popular choices for brides looking beyond the traditional diamond, and with good reason. Both rubies and sapphires are made from the mineral corundum and have a Mohs scale rating of 9, which puts them in second place after the virtually indestructible diamond. Developed by German mineralogist Friedrich Mohs in 1812, the Mohs scale of hardness is used to grade minerals on a scale from 1 to 10. It is worth noting that the system is a relative scale, and while corundum ranks just one number below diamond, the latter is in fact 4-5 times harder.
If rubies or blue sapphires are just a bit too ubiquitous for your liking, there is a plethora of other coloured gemstone engagement rings that are both pretty and hard-wearing.
Sapphires
While blue is the main colour of sapphires, this breathtaking gemstone also comes in many other hues, from yellow and pink to orange and purple. With the sky-high price of pink diamonds putting them out of most people's reach, a pink sapphire engagement ring is a fantastic way to create the same look at a fraction of the cost.
Read more about blue sapphires - one of the big three coloured gemstones
Aquamarines
Like the emerald, the semi-precious aquamarine belongs to the beryl family. With a colour that can range from a light, almost transparent greeny-blue to deep-sea blue, the aquamarine scores between 7.5 and 8 on the Mohs scale. Named after the Latin word for "water of the sea", aquamarines are often completely free of inclusions. The stone's lucidity makes it very versatile, and aquamarine engagement rings are available in a wide variety of styles, from vintage-inspired to starkly modern. The fact that this beautiful blue gemstone is supposed to bring luck only makes it more suitable for a couple about to embark on married life.
Read more about the history of aquamarine jewellery
Tourmalines
Pick your favourite colour and chances are that you will be able to find a tourmaline engagement ring to match. Often referred to as the "gemstone of the rainbow", tourmalines have a broader spectrum of colour than any other precious or semi-precious gemstone. According to an old Egyptian legend, the gemstone travelled over a rainbow and absorbed all its colours on its journey from deep in the Earth. Found all over the world, including Brazil, Sri Lanka and Africa, tourmalines in emerald-like green are particularly popular and make fabulous centre stones in unique engagement rings. However, in our minds, no other colour measures up to the magnificent Paraiba tourmaline. First discovered in a Brazilian mine in 1987, it comes in bright blues or greens and is now one of the world's most sought-after gemstones. A centre stone in this vivid hue makes for the most exquisite engagement ring imaginable.
Read more about the electric story of Paraiba tourmalines
Amethysts
Arguably the most beautiful of all crystal quartzes, the amethyst ranges in colour from light, almost transparent, lilac to deep, rich purple. While bright light can cause the colour to fade, the amethyst's relative durability (it rates 7 on the Mohs scale) and toughness still make the gem a popular choice when it comes to colourful engagement rings. The stone looks regally opulent when it is paired with yellow gold, while an amethyst set into white gold or platinum has an ethereally romantic feel.
Read more about the allure of amethysts here
Garnets
At 7 to 7.5 on the Mohs scale, the garnet is not as hard as its red cousin the ruby, but this is also reflected in the price of garnet engagement rings. It comes in a wide variety of colours, but the most popular tends to be a rich red hue that looks particularly striking when set into buttery yellow gold. These colourful engagement rings often have a vintage vibe, probably due to the fact that deep red garnets were often incorporated into Victorian jewellery, but also look stunning in modern, unfussy settings.
Also worth a mention are the fiery orange gemstones known as mandarin garnets. A relative newcomer in the fine jewellery world, mandarin garnet engagement rings first appeared around a decade ago. Jewellery designers the world over were smitten by the gemstone's vivacious colour, combined with an extraordinary luminosity and a hardness that makes it perfect for a variety of cuts. Mined in Namibia and Nigeria, the radiant mandarin garnet is a good choice for brides who want a unique engagement ring that exudes energy and joie de vivre.
Read more about the myriad of colours of the pharaoh's favourite, the garnet
As you can see, there is a whole rainbow of coloured gemstones that not only look stunning but are also hardy enough to tolerate daily wear. If you choose wisely, a colourful engagement ring is the perfect token with which to celebrate a lifelong union of love. 
A 2.4ct princess-cut pink tourmaline takes pride of place in this Art Deco-inspired Boodles engagement ring in 18ct white gold with 0.32ct of round brilliant-cut diamonds. 

The white diamonds surrounding the Paraiba tourmaline enhance the intense blue colour of the spectacular centre stone in this Martin Katz ring. 

Set with a large circular garnet, this handcrafted Disa Allsopp ring in yellow gold is inspired by ancient Etruscan jewellery, with a contemporary touch. 

The Devotion collection of Fabergé jewellery is designed to celebrate special events and milestones with vibrantly colourful pieces such as this ring set with a 6.55ct amethyst, and white round diamonds in white and rose gold. 

Emma Franklin ring in rose gold set with baguette-cut diamonds and a large square-cut aquamarine.

Anne Sportun engagement ring in yellow gold featuring a bezel-set 8mm rose-cut pink sapphire surrounded by 16 diamonds.

Inspired by the contrast between the deep blue sea and golden sandy shore, the Wave ring from British brand Theo Fennell is set with an 11.57ct emerald-cut aquamarine and 0.39ct of waved pavé diamonds in yellow gold. 

Louis Vuitton high jewellery ring from the Acte V collection set with a mandarin garnet surrounded by white diamonds.