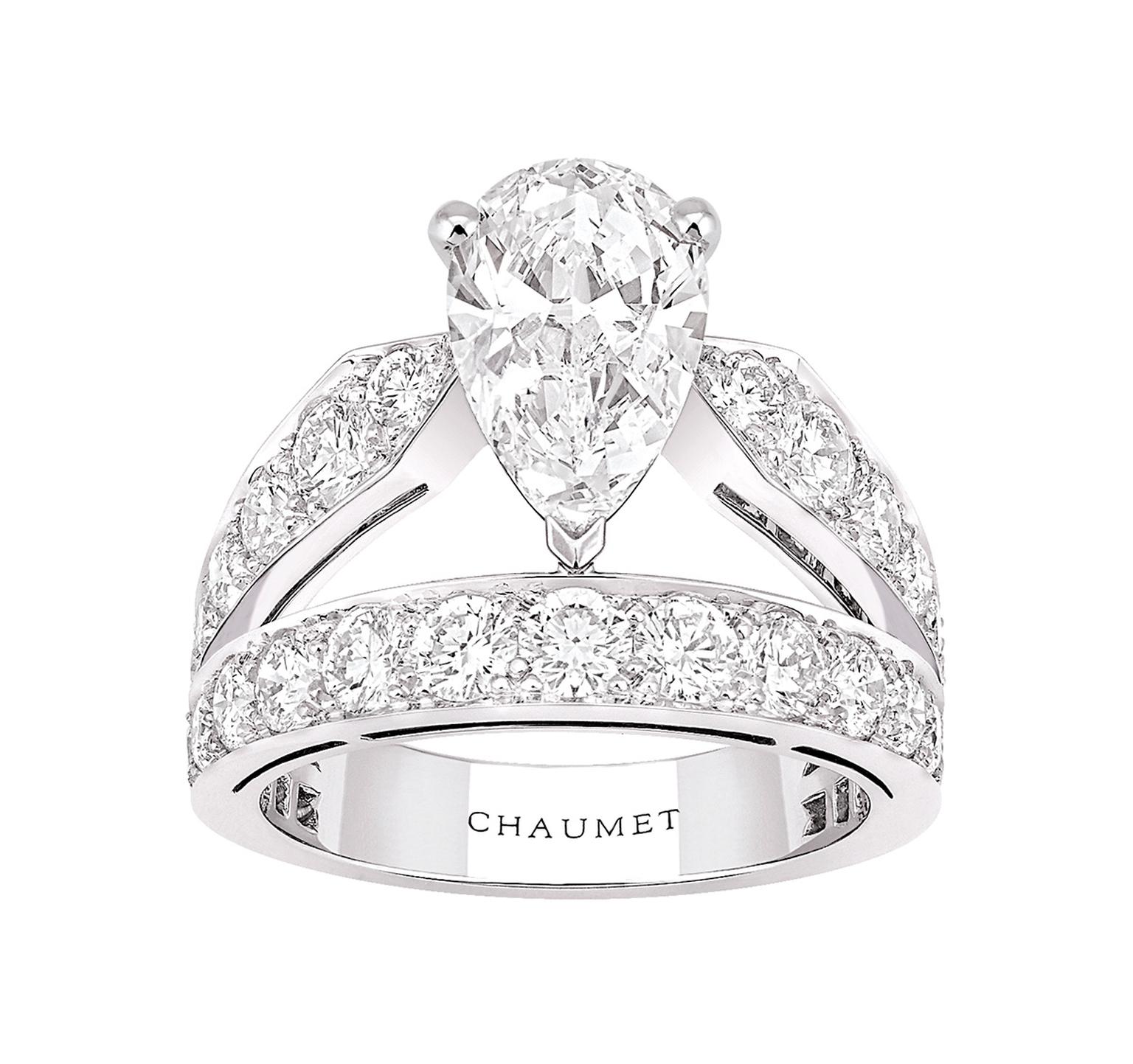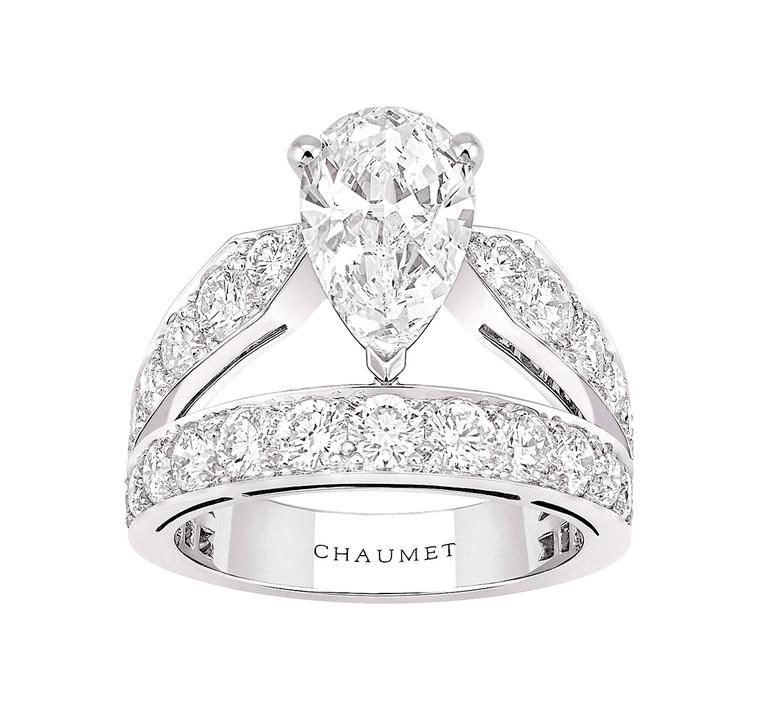 There are many enigmatic women who have played the role of Chaumet's muse. Since it was founded in 1780, when it was known as Nitot after its founder Marie-Etienne Nitot, the Parisian jeweller has crafted jewellery for France's leading ladies. But one stands out from the rest: Empress Joséphine. Famous for her indomitable spirit and legendary taste, Marie-Josèphe-Rose - who was given her pet name of "Joséphine" by her beloved, Napoleon Bonaparte - became the jeweller's first eminent customer in 1780, shortly before she married Napoléon and went on to be crowned Empress.
Napoleon showered bejewelled gifts on his Joséphine, including tiaras of exceptional beauty, and it is these legendary headpieces that became the muse for Chaumet's Joséphine Collection. This bejewelled crown, which Chaumet still takes bespoke commissions for today, has been shrunk down to petite proportions, reinterpreted as a ring, a necklace, earrings, a watch and a brooch, dedicated to the feisty, fashionable Empress.
The new Joséphine Tiara Ring in platinum, fully pavéd with brilliant-cut diamonds and topped with a pear-cut diamond, is the latest addition to the collection. A love token that recalls the decadence of the Belle Epoque era, when Chaumet first established itself as a master jeweller, it's a tribute to the past that, free from any unnecessary embellishment, is perfectly befitting of a modern bride.
Chaumet is also renowned for its bridal sets: collections of jewels that offer a beautifully cohesive look for your wedding day. With the same clean lines as the Tiara Ring, the watch and brooch will add a dash of vintage sparkle to your gown. The unusual teardrop watch face, which mirrors the pear-shaped diamond on the ring, is surrounded by unexpected angles, which in turn are reinterpreted in the brooch's starburst design. Not at all matchy-matchy, there is a delicate femininity that weaves its way through the trio of jewels. It's that certain je ne sais quoi that has kept Chaumet at the forefront of bridal jewellery for more than 200 years.
Read more on the Chaumet Empress Josephine high jewellery collection
Chaumet Joséphine watch, with a mother-of-pearl dial, pavé diamonds and a sapphire crystal glass with a magnifying effect.

Joséphine Transformable Brooch in 18ct rhodium-plated white gold, pavéd with 240 brilliant-cut diamonds, which can also be worn as a pendant.

Chaumet Joséphine Tiara Ring in platinum, fully pavéd with brilliant-cut diamonds and set with a pear-cut diamond.