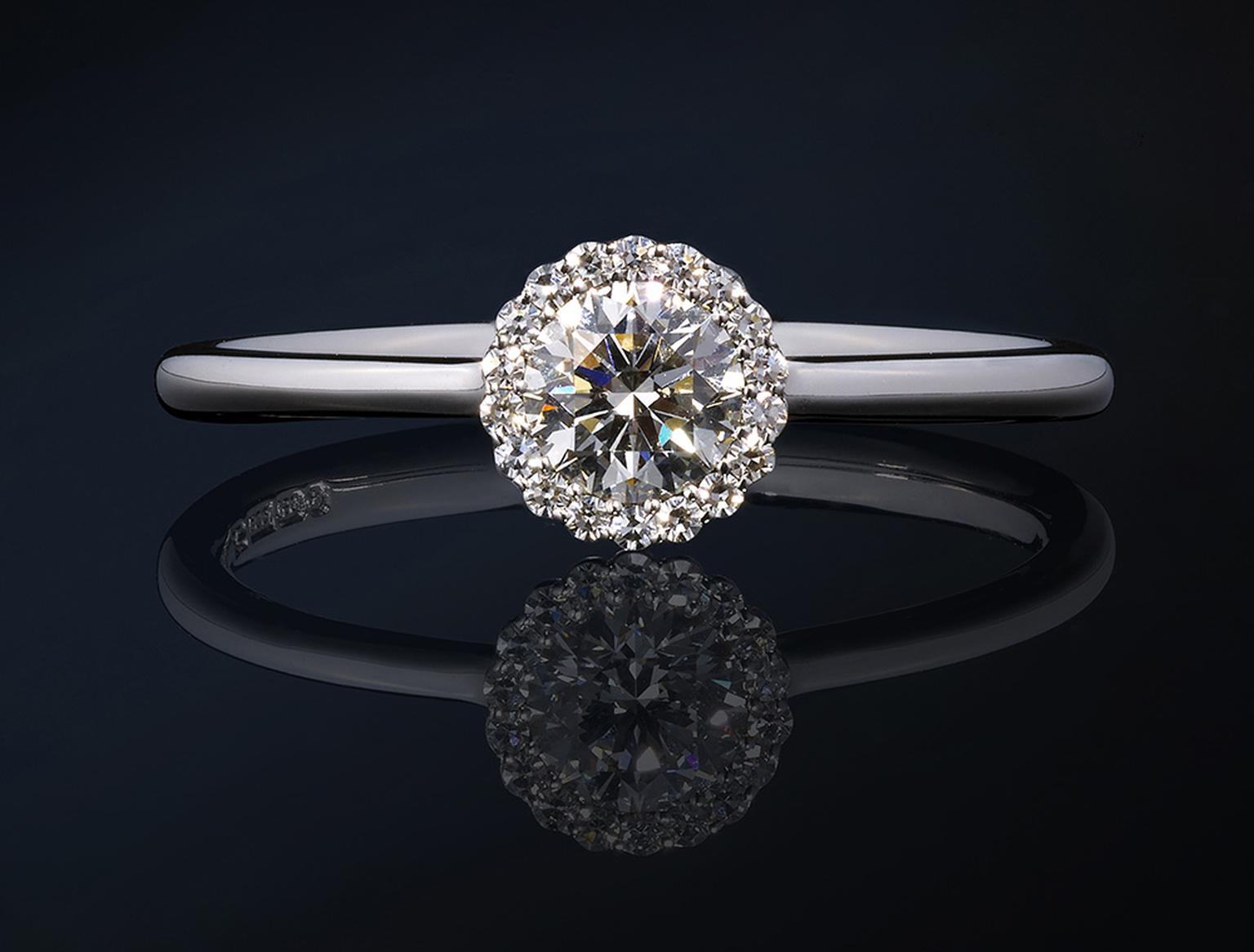 Sometimes an engagement ring comes along that makes you reevaluate all your notions of what the perfect ring should look like. With so many colossal carats out there, it's easy to become immune to the simple pleasures of a petite but perfectly formed diamond ring.
Delicate and refined, not to mention indescribably pretty, British jewellery designer Andrew Geoghegan's new Cannelé ring (£3,250) is the antithesis of all those 'mine is bigger than yours' diamonds, and it's all the better for it. "I was inclined to create this lighter and finer design as I'm aware that not everyone wants a great deal of metal in their engagement ring," says Geoghegan of his recent creation. And he has a point. Not all brides-to-be want to out-dazzle their friends. 
Crafted from hard-wearing platinum, the narrow band is just the right degree of daintiness to allow that delicate diamond flower to shine. Like the stamens on a flower, the fluting introduces graceful detailing when viewed side-on - a whisper of Art Deco styling that quietly announces rather than shouts out its vintage credentials. 
"Naturally wedding and eternity rings will follow shortly, and earrings are a must," says the award-winning designer, who is a finalist in the 'Designer of the Year' category at the UK Jewellery Awards 2013. We look forward to seeing the entire bridal suite.
Read more on Andrew Geoghegan jewellery