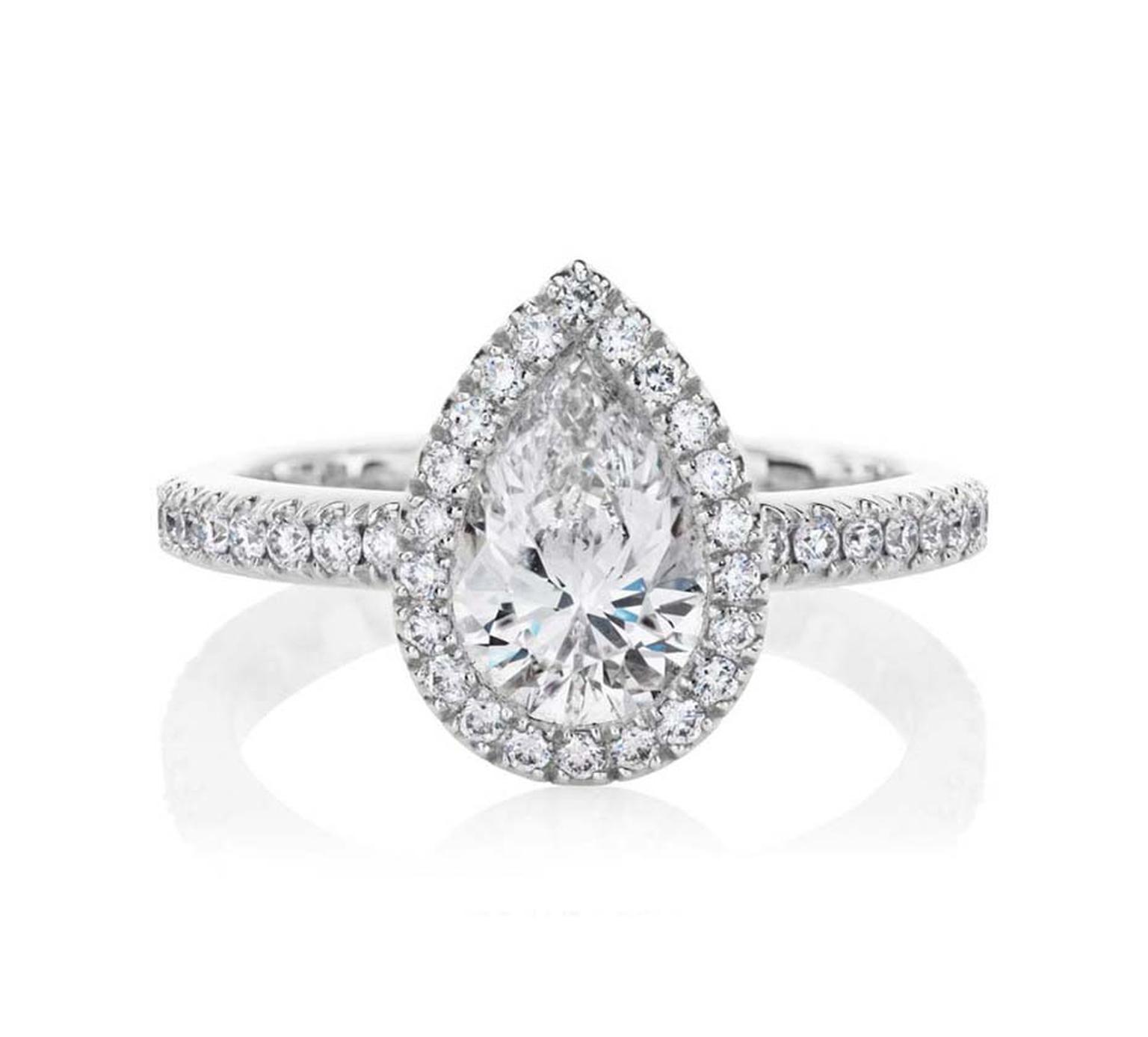 By Åse Anderson
Whether you're a couple choosing a ring together or planning a surprise proposal, finding a jeweller you trust will ensure that buying an engagement ring is a happy and exciting experience. The top engagement ring designers offer some of the very best engagement rings we have seen, but also provide unrivalled service. At these globally renowned jewellery houses you will find the crème de la crème of classic and contemporary designer engagement rings, created by some of the world's most talented craftsmen, using only the very finest precious stones and materials.
The name De Beers has been synonymous with diamonds for more than 125 years and, as well as coining the iconic slogan "A Diamond is Forever", the company was the first to introduce the famous 4 Cs classification system that is still used today. With such an illustrious history, it's no wonder that De Beers engagement rings continue to delight brides-to-be with their beautiful designs and stunning gemstones. Whether it's a round diamond in a double halo setting, a pear-cut stone with a pavé surround, or a classic solitaire on a diamond-encrusted band, all De Beers engagement rings are designed to show off the centre stone to its very best advantage.
Read more about the new Infinity collection of De Beers engagement rings
With a history that spans more than 200 years, Boodles engagement rings, set with exceptional gemstones, are unique. Service at this delightfully British jeweller is based on honesty, integrity and value for money. If you're looking for rings set with timeless appeal, we love the Boodles engagement rings from the Vintage collection, and while size certainly isn't everything, an impressive rock such as the Ashoka-cut diamond solitaire with a diamond-set split shank will never fail to impress.
Another Maison to feature in our list of top engagement ring designers is the Parisian jeweller Chaumet. It offers a comprehensive collection of engagement rings, encompassing everything from simple and elegant solitaires to more intricate designs with lots of personality. If you are looking for something out of the ordinary and very stylish, the Chaumet engagement rings in the Josephine collection are inspired by the tiaras created for the wife of Napoleon I in the early 19th century. 
The Chopard engagement rings in the "For Love" collection celebrate love and joie de vivre with designs that feature brilliant-cut diamonds set in the jewellery house's signature heart-shaped motif. The delicate rose gold version is the epitome of romance, captured in a beautiful, yet timeless, designer engagement ring. Cartier, meanwhile, launched its first solitaire diamond engagement rings 120 years ago and this classic design has been perfected in the stunning 1895 Solitaire collection.
Most women can identify with Audrey Hepburn's character in the classic film Breakfast at Tiffany's, gazing wistfully at the diamonds on display in the window of the famous American jeweller. So it's fair to say that the joy of receiving an instantly recognisable duck-egg blue box can only be surpassed by finding one of these beautiful Tiffany engagement rings inside. The cushion-cut Tiffany Novo is inspired by the celebrated 128.54ct Tiffany diamond, while the Lucida is an exclusive Tiffany cut that comes in a square or rectangular shape. 
Another jeweller to feature on our list of top engagement ring designers is Graff. Created by hand to enhance the diamond's silhouette, all Graff engagement rings are as unique as the women wearing them. The Graff Promise setting with diamonds on the shoulders elevates the centre stone to show it off to perfection, and is particularly stunning when combined with unusual diamond cuts such as the marquise or heart shape.
Nicknamed "The King of Diamonds", Harry Winston engagement rings combine the design flair for which the brand is renowned with an immaculate attention to detail. Harry Winston has added a 5th C in the form of "character" to the traditional quartet of "cut, clarity, carat and colour", which shines through in all its designs, whether it's a classic emerald cut diamond or an intricately shaped diamond flower. 
Chaumet Joséphine diamond and sapphire engagement ring.

Boodles Ashoka diamond engagement ring.

Boodles Vintage Rosette cushion-cut diamond engagement ring in platinum surrounded by melée diamonds and a pretty diamond bow.

Cartier Solitaire 1895 diamond engagement ring in yellow gold, set with brilliant-cut diamonds.

Chopard "For Love" diamond engagement ring in rose gold.

Graff Legacy emerald-cut diamond engagement ring.

Graff heart-shape diamond engagement ring with tapered baguette diamond shoulders.

Tiffany & Co. Novo diamond engagement ring.

De Beers Aura Double Halo ring in platinum, set with a central round, brilliant-cut diamond and micro pavé diamonds.

De Beers Classic diamond engagement ring.

Harry Winston Lily cluster diamond engagement ring.