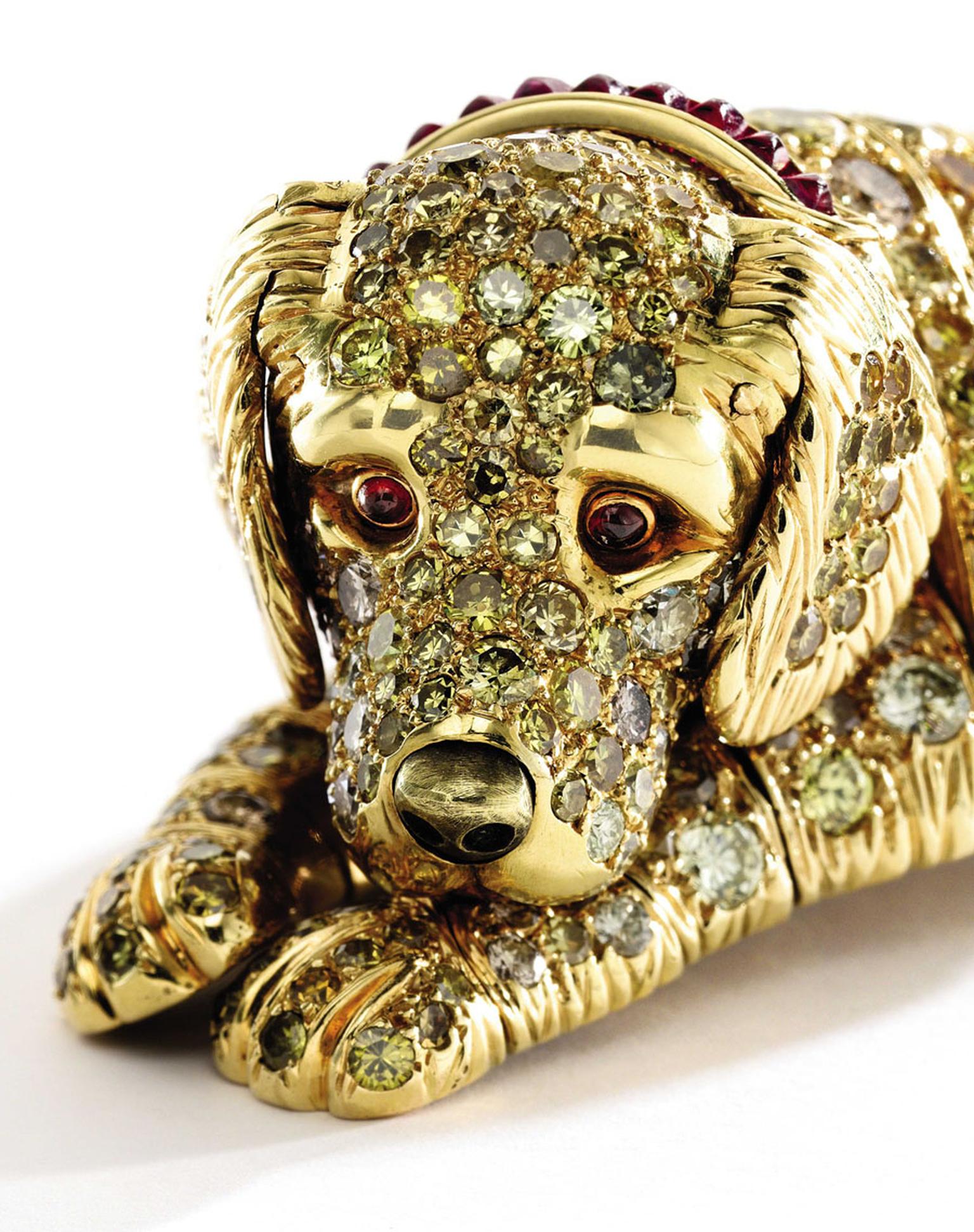 At Sotheby's first jewellery sale of the autumn season in New York, a number of important pieces will go up for sale, including a trio of impressive solitaire diamond rings, one-off pieces by celebrated French designers and jewels by auction favourites including Bulgari and Van Cleef & Arpels. Set to be held in New York on 24 September 2013, with a public exhibition beginning 20 September in Sotheby's York Avenue galleries, the exhibition will bring together a remarkable breadth of jewels from estates and private collections.
Highlights of the auction include jewels from the collection of Alex and Elisabeth Lewyt, including period pieces by such celebrated French jewellers as Suzanne Belperron, René Boivin and Jean Schlumberger.
The Belperron platinum, palladium and diamond cuff bracelet was worn by Elisabeth on her wedding day and features three rows of diamonds, graduated in size, while the dazzling platinum and diamond double clip pendant brooch by Schlumberger features two spectacular central diamonds, above which rise two wings comprised of marquise-cut diamonds, set in the voluptuous style that made Schlumberger the toast of the wealthiest and most glamorous women of America. Also from the Lewyt private collection is a blackened gold, diamond, citrine and ruby Labrador brooch by René Boivin. Designed with the Parisian jeweller's typically naturalistic attention to detail, Boivin used red rubies to replicate the sad puppy dog eyes that make this piece so charming.
One other jewel that stands out in particular is the 19.51ct emerald-cut diamond Harry Winston ring from philanthropist George Rothman's family collection, which also includes pieces by Bulgari, David Webb and Van Cleef & Arpels, all of which are also included in the auction. Gary Schuler, Director of Sotheby's Jewelry Department in New York said of the ring: "This diamond - one of several important white diamonds on offer - is the caliber of stone that is sure to generate early excitement in the global jewelry market this auction season."
Mentioned in this article: