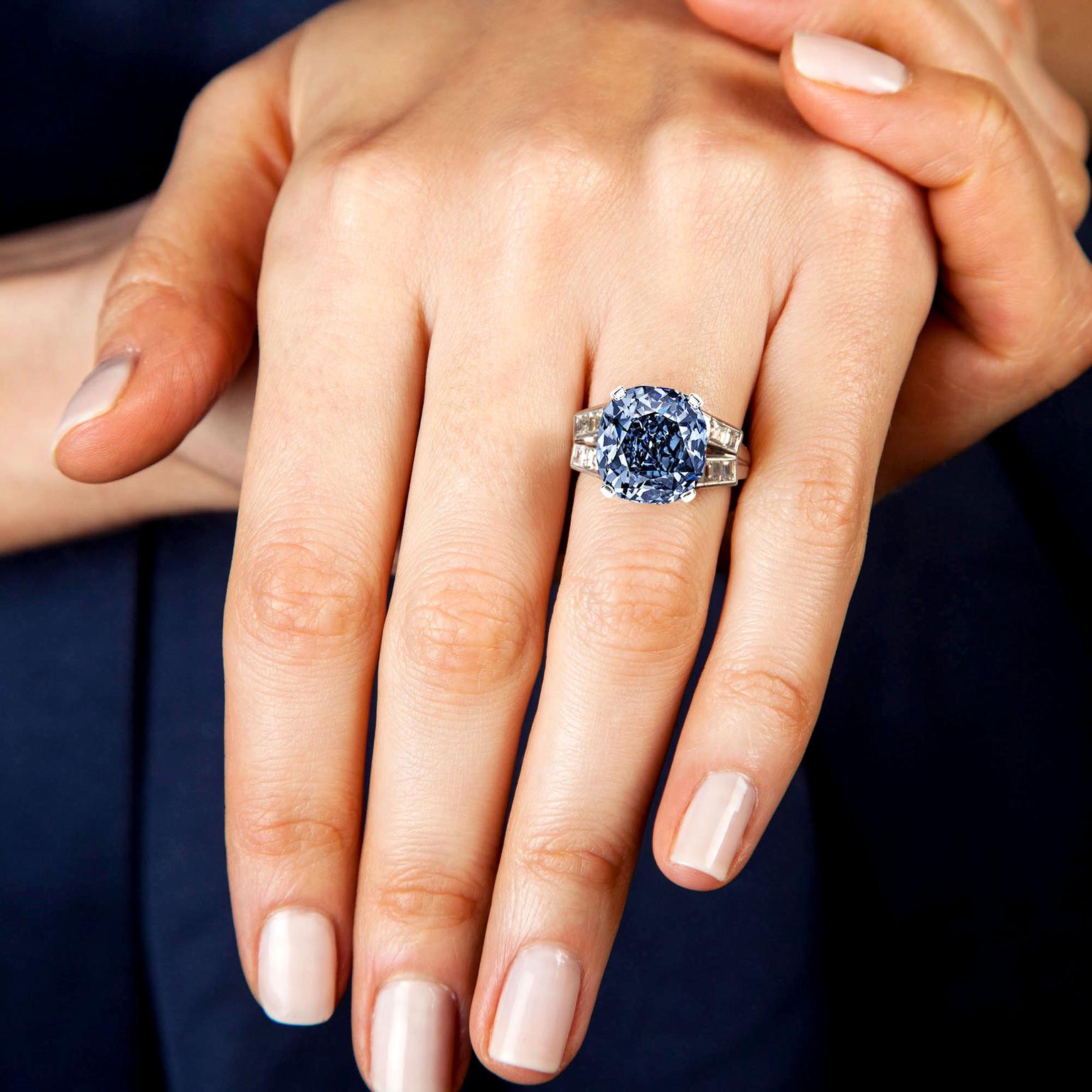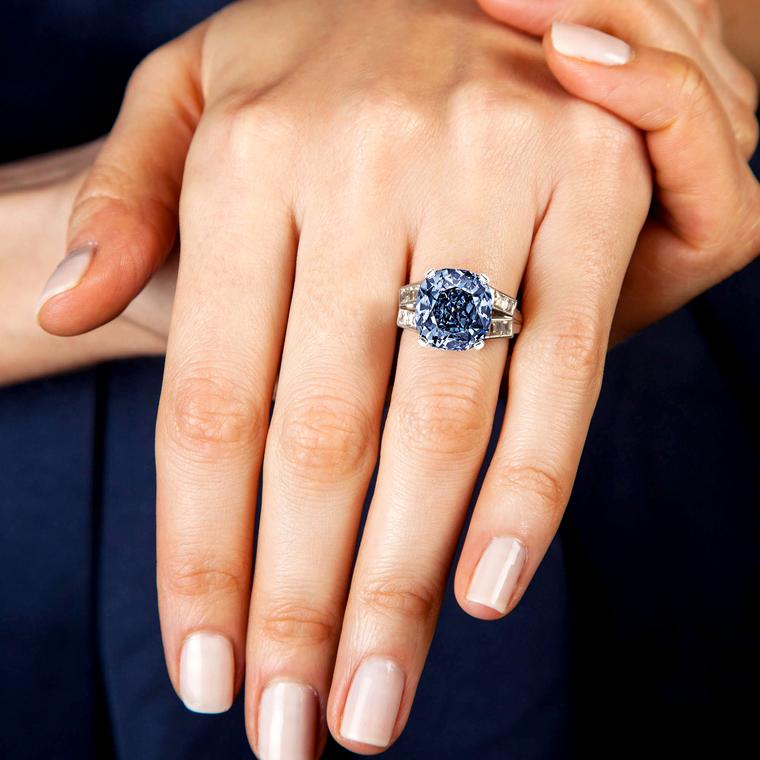 A 9.54ct Fancy Deep blue diamond ring, given to Shirley Temple by her father, will have a starring role at Sotheby's Magnificent Jewels auction in New York on 19 April this auction season.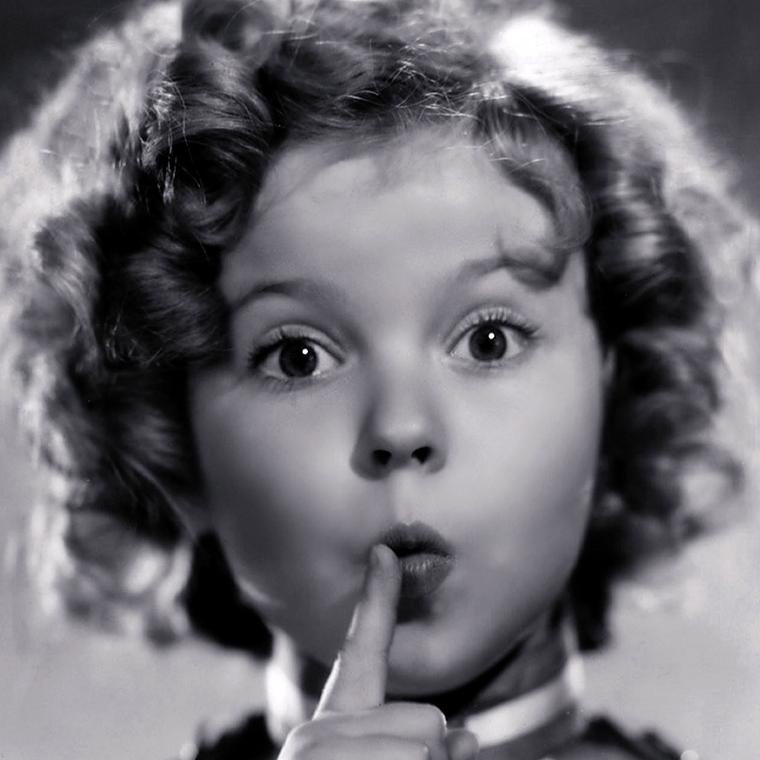 The movie star's father bought the Art Deco-inspired ring in 1940 and gave it to her around the time of her 12th birthday and the premiere of her film The Blue Bird. At the time of purchase, colored stones were not nearly so coveted as they are today, and it is believed that the film's title may have inspired his choice of stone. 
Reflecting the massive increase in the value of colored gemstones, as well as the undeniable power of provenance in valuations, the Shirley Temple blue diamond, which cost $7,210 in 1940, is now estimated to achieve a sale price of $25-35 million. 
Shirley Temple was born on April 23 1928 and quickly rose to fame starring in movies such as Bright Eyes and Curly Top. Her acting, singing and dancing skills brought cheer to millions of moviegoers during tough economic times. "Shirley Temple helped to lift America's spirits out of the Great Depression, and she served her country in many capacities throughout the remainder of her life. Her ring and its original Art Deco setting recall a time when she was nothing short of the biggest movie star in the world," said Frank Everett, sales director of  Sotheby's Jewelry Department in New York.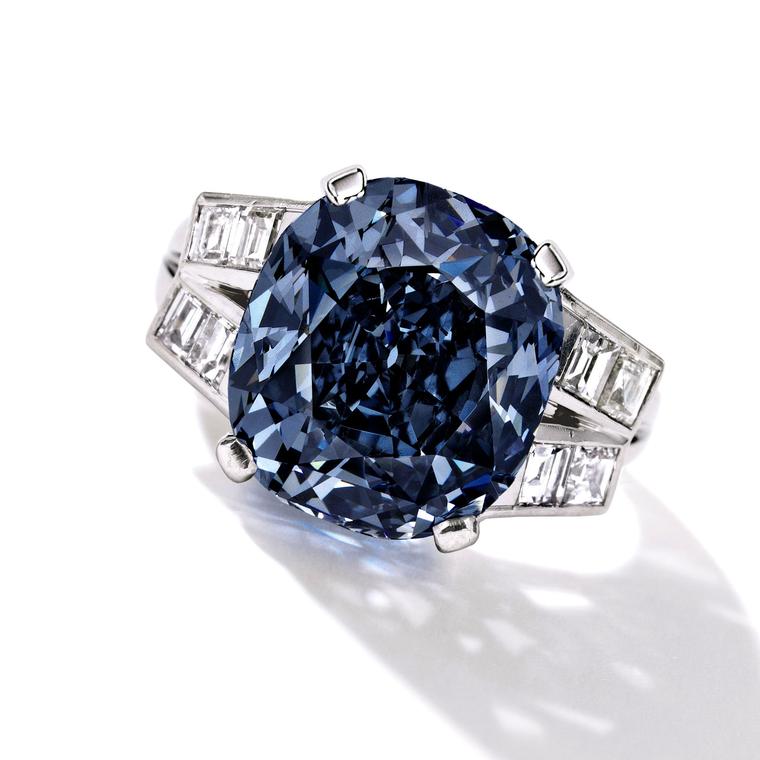 The star treasured the ring throughout her life, from her early acting career to her many years serving as an American diplomat. It remained in her possession until her death, aged 85, in 2014.
The sale of the blue diamond comes less than six months after Sotheby's set a new world auction record for any diamond or gemstone - as well as a record price-per-carat for any diamond or gemstone - when a 12.03ct Fancy Vivid blue diamond sold for $48,468,158 ($4,028,941 per carat) in Geneva. Previously called the Blue Moon diamond, the magnificent stone was purchased by a private collector from Hong Kong who renamed it The Blue Moon of Josephine.
Shirley Temple brought cheer to millions during tough economic times. (Photo courtesy of the Everett Collection)

The star's father bought the ring for her 12th birthday and the premiere of The Blue Bird. (Photo courtesy of the Everett Collection)

This 9.54ct Fancy Deep, VVS2 clarity, blue diamond ring once belonged to Shirley Temple (est. $25-35 million). 

Shirley Temple Black is sworn in as a U.N. delegate in September 1969. (Courtesy of AP Photo)

This Shirley Temple Fancy Deep blue diamond ring will be auctioned at Sotheby's on 19 April. (Photo courtesy of Getty)