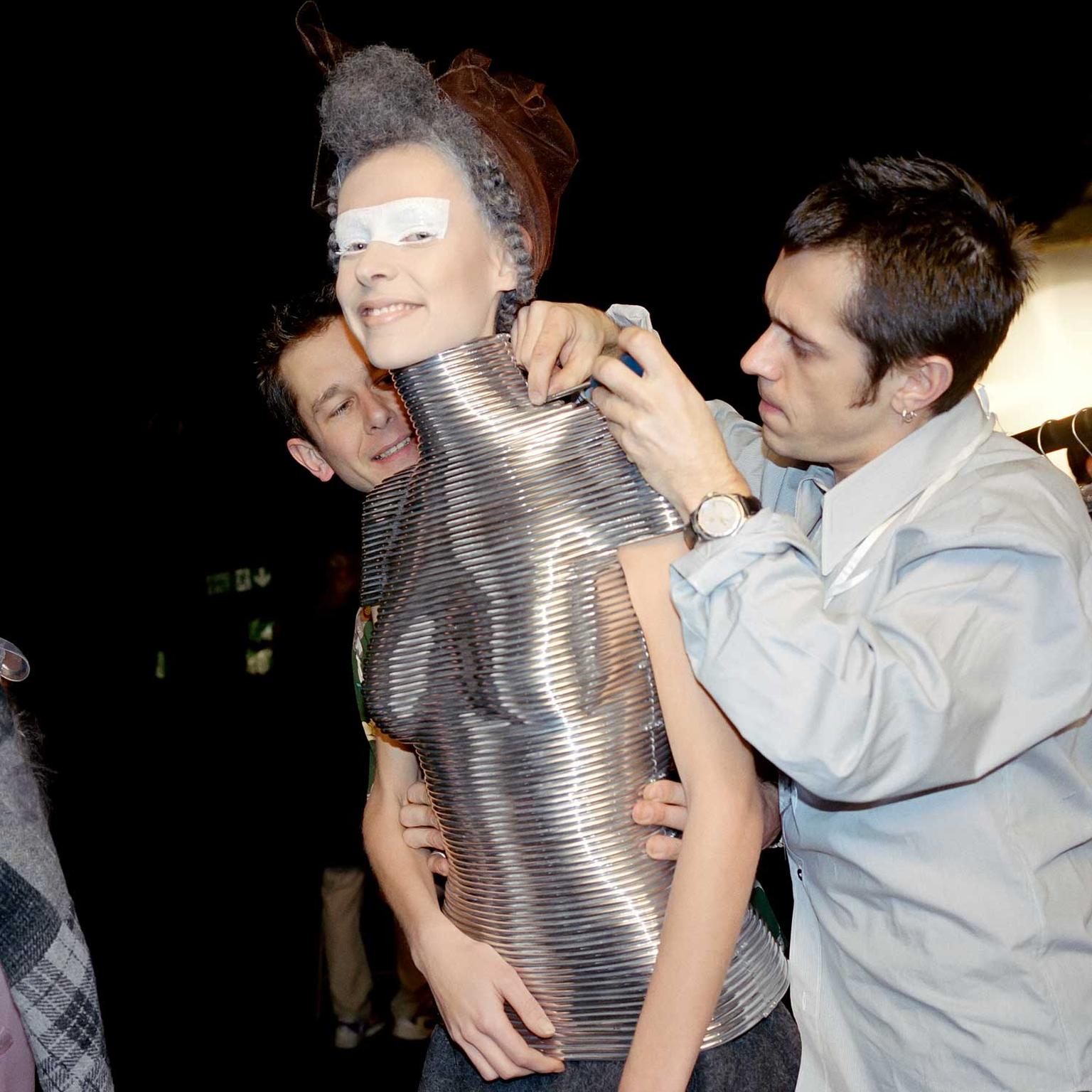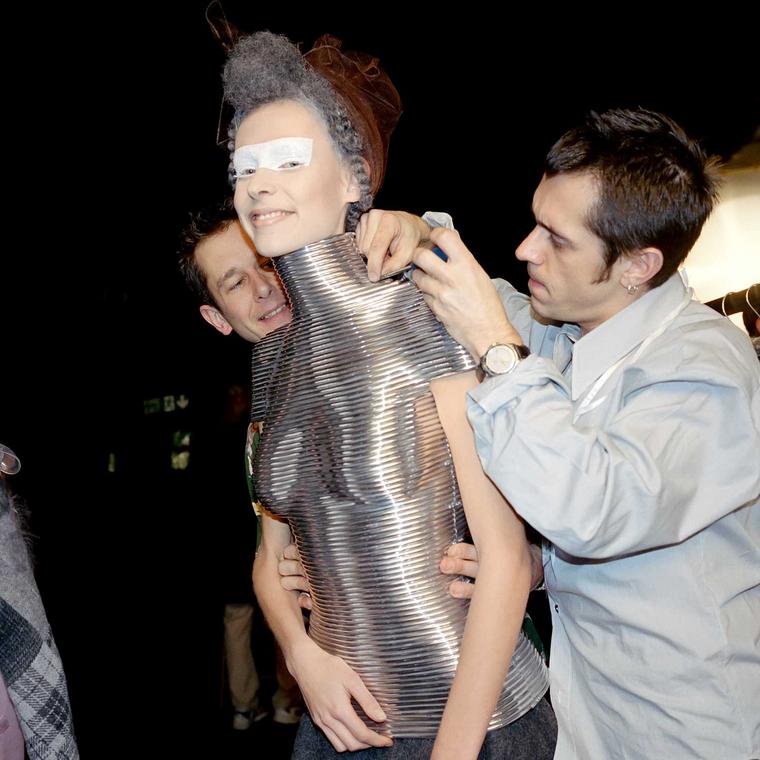 Is it art? Is it fashion? Is it jewellery?  These are the questions Shaun Leane suggests we ask ourselves when contemplating his upcoming Couture Fashion Jewellery auction at Sotheby's New York on 4 December. It is very unusual to have an auction devoted to such a current designer, but the 45+ lots in the sale are not among those Leane has created for his popular fine jewellery brand. They are all one-offs, many of them designed to be worn by catwalk models for the late Lee Alexander McQueen's famously dramatic shows.
When you consider the aluminium Skeleton Corset, above, one of many iconic lots in the auction, Leane's questions start to make sense. Not a jewel but definitely not a fashion accessory either, the figure-hugging corset was inspired by McQueen's appreciation of the human body's internal structure and the idea of turning it into an external adornment. Modelled on the human ribcage but with the addition of a primeval tale, it's part anatomical model, part sculpture.  
Shaun Leane bought the porcupine quills used in these spiky ear cuffs, which designed for Alexander McQueen's Spring/Summer 2003 catwalk show, during a trip to South Africa (estimate: $25-35,000).

Religious symbolism is rife in Shaun Leane's Crown of Thorns, which was designed for the late fashion designer Alexander McQueen (estimate: $40-60,000).

Shaun Leane's Skeleton corset from 1998, created for Alexander McQueen, was inspired by the late fashion designer's fascination with the beauty of the human body's internal structure (estimate: $250-350,000).

Shaun Leane created this spiky Tusk anklet for for the late fashion icon Isabella Blow in 1997 (estimate: $10-15,000). It was partly thanks to her patronage and encouragement that Leane established his own jewellery house in 1999.

Shaun Leane's silver Thistle brooch dating from 2006 (estimate: $40-60,000) was commissioned by Alexander McQueen and features pavé black spinels and talon-like claws clasping four Tahitian pearls. 

Sarah Jessica Parker, pictured alongside Lee Alexander McQueen, wearing Leane's Thistle brooch to the 2006 MET Gala. It is one of a pair specially commissioned by McQueen for the AngloMania themed event. Credit: Rex Features

Shaun Leane's Coiled Corset, designed for Alexander McQueen' s The Overlook collection, Autumn-Winter 1999-2000 (estimate: $250-350,000). 

Shaun Leane designed the Coiled Corset (estimate: $250-350,000) for Alexander McQueen's Autumn-Winter 1999-2000 catwalk show, which was inspired by the cult film The Shining. Comprised of 97 aluminium coils, it is the only piece in existence that is signed and dated by both designers. Credit: Robert Fairer
At least 30 of the lots are original designs created for McQueen. Leane's long-time collaborator, the pair met in the early 90s in London when Leane was working in Hatton Harden and McQueen was studying fashion at Central Saint Martin's College. Sharing a similarly experimental vision, they worked together on up to eight collections a year during their 17-year partnership, which ended tragically when McQueen took his own life in 2010.
McQueen's often shocking and always spectacular catwalk shows were the perfect stage on which Leane could experiment with materials and forms of adornment. The huge tribal ear cuff, above, crafted from porcupine quills, and a brooch featuring spinel-set leaves, below, entwined with Tahitian pearls, are classic Leane, their spiky contours giving them a sharp-edged beauty.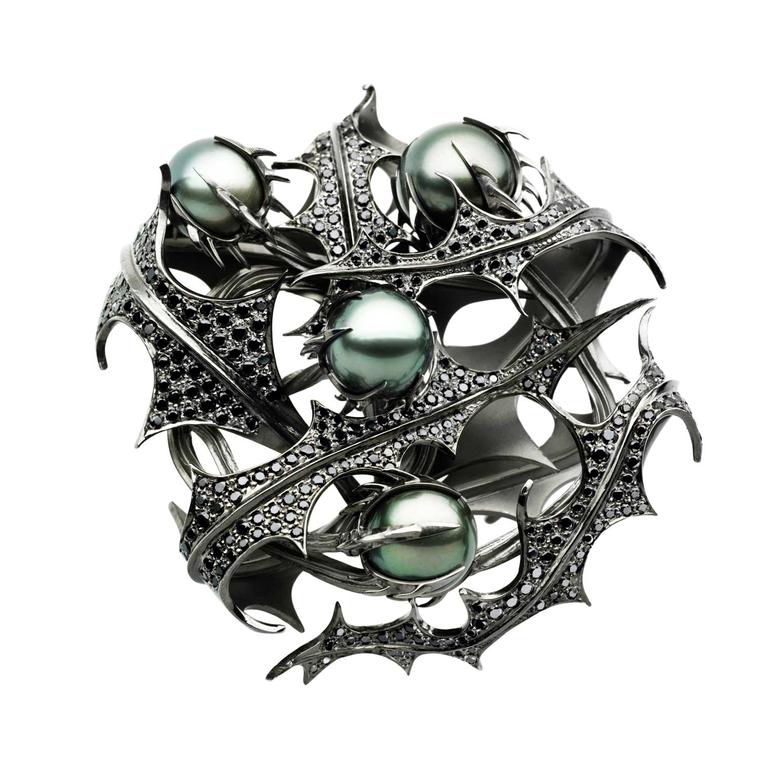 At the same time as he was designing his cool, cutting-edge jewels for his eponymous label The House of Shaun Leane, he was pushing the boundaries of design with pieces like the Coiled Corset, below. Using the human body as a mould, the armour-like body jewel was sent down the runway at McQueen's Autumn/Winter 1999 show, entitled The Overlook. It was a landmark moment for Leane, who cemented his status as a fashion jeweller with this novel form of body adornment.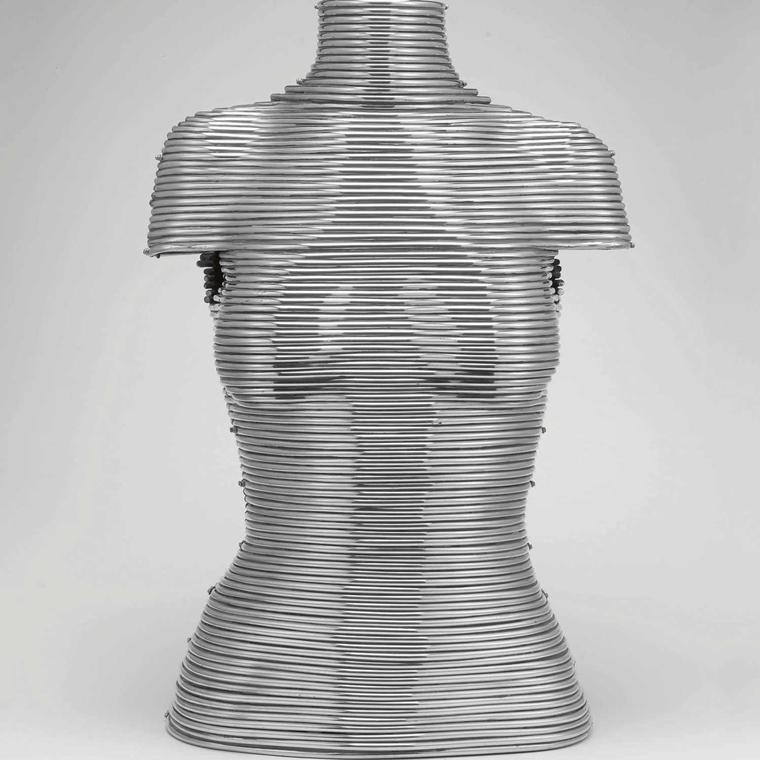 Leane's designs attracted the eye of fashion luminaries with an eye for the unusual, including the late Isabella Blow, Daphne Guinness, Kate Moss and Sarah Jessica Parker, and have been worn by some of the best-known faces in the fashion industry. "The last time many of them were worn was on the catwalk by models including Kate Moss, Erin O'Connor and Stella Tennant," says fashion expert and auctioneer Kerry Taylor, who is collaborating with Sotheby's on the sale. "Those lucky enough to acquire pieces in this auction will not only purchase a unique work of art – but a little bit of fashion history too."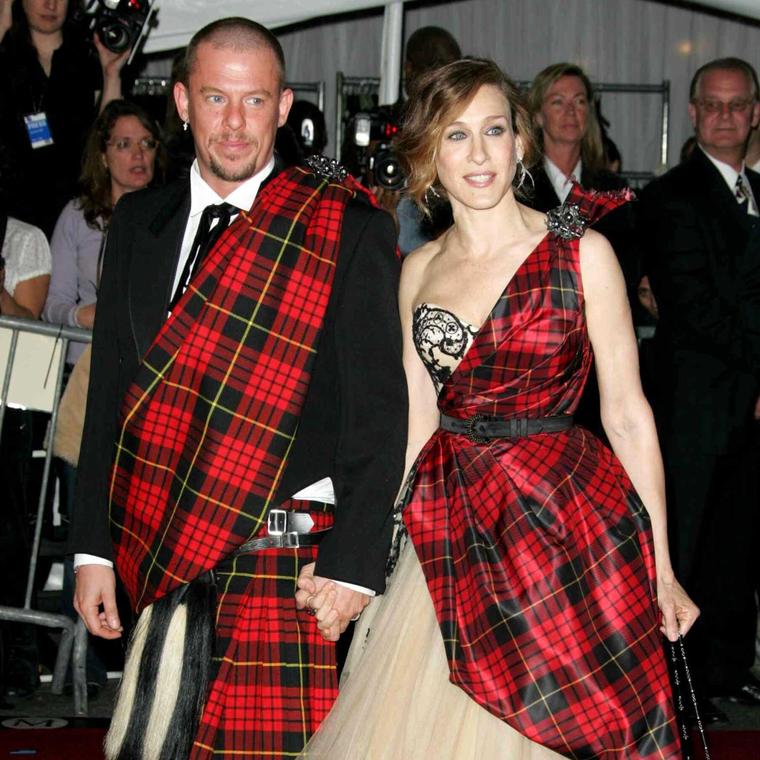 The pieces will be on public view at Sotheby's New York from 30 November, giving both collectors and fashion and jewellery enthusiasts the chance to view the lots before they are sold. "It is an honour to present these designs to the public and is my hope that the endless inspiration and unadulterated joy that these pieces have brought to me, and so many others over the years, will now be shared with collectors, museums and institutions from around the world," says Leane of the sale. 
Couture Fashion Jewellery – The Personal Archive of Shaun Leane is part of the new A Life of Luxury series at Sotheby's New York – a curated week of auctions devoted to the very best examples of jewellery, watches, cars, wine and fashion.