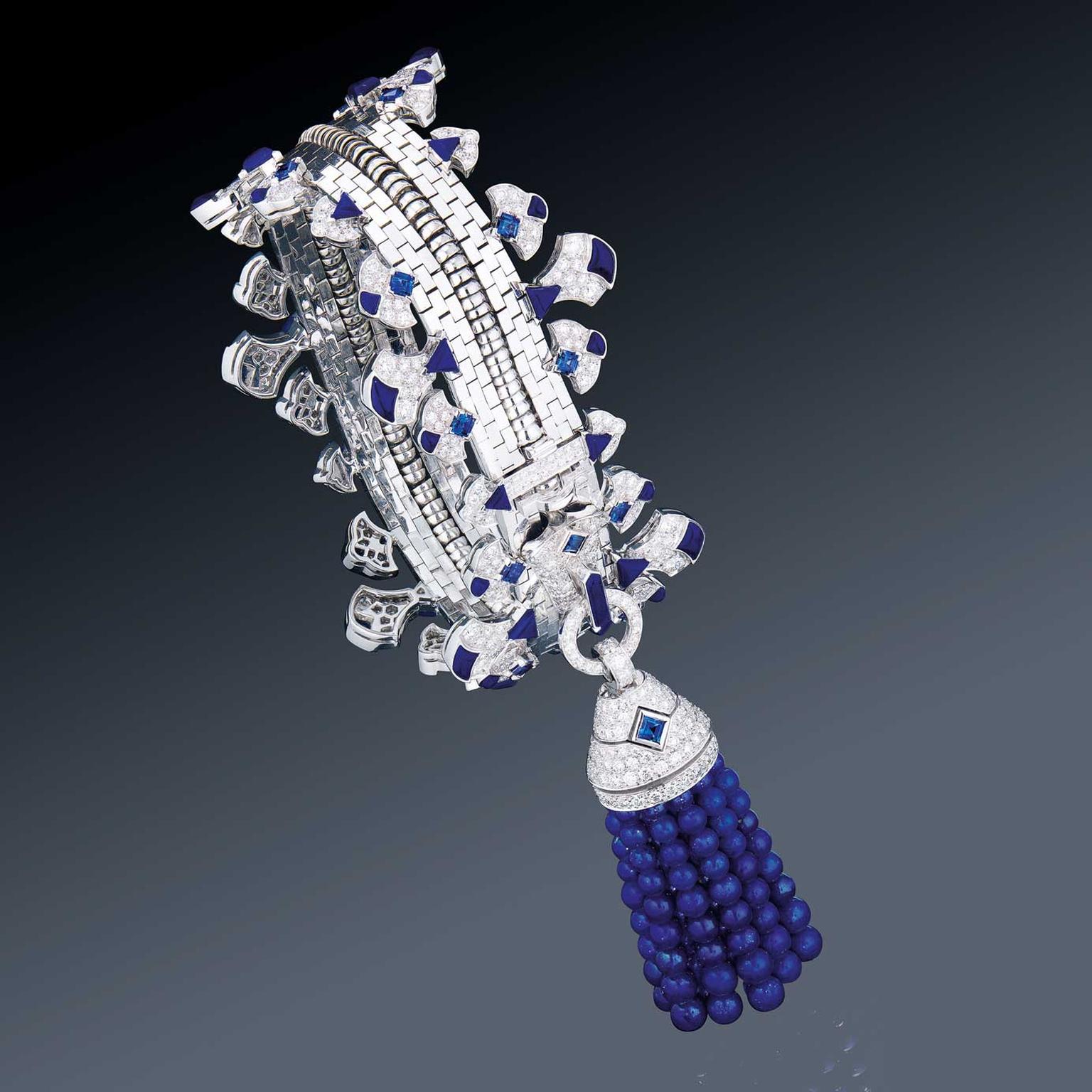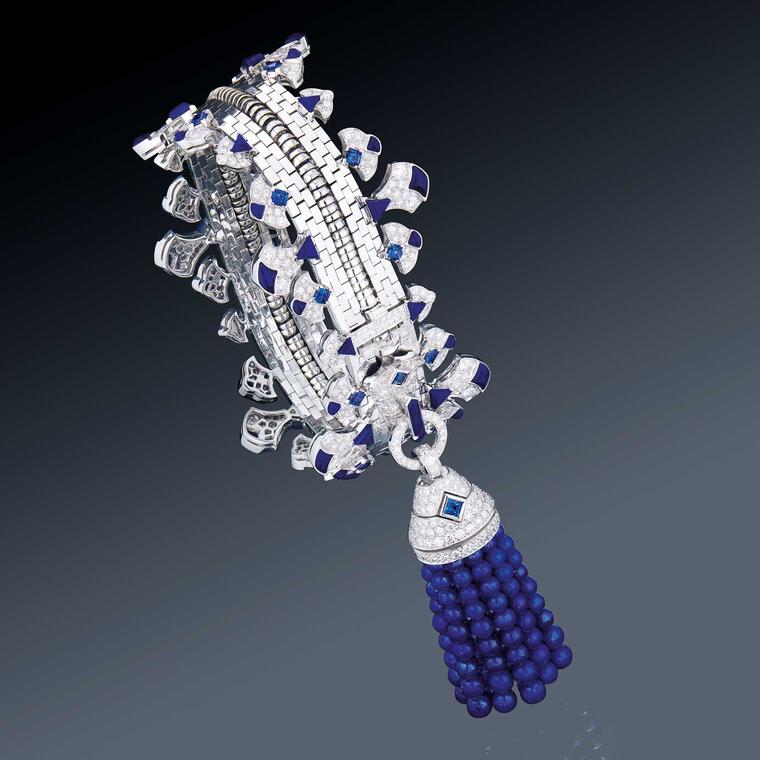 With the autumn auction season in full swing, Phillips Hong Kong ups the ante with an exciting sale of expertly curated jewels that spans decades and styles. There is much to appeal to the contemporary jewellery collector, but the highly selective Sale of Jewels and Jadeite also incorporates a Phillips first: a designer collaboration that has resulted in three unique bespoke jewels set with Argyle pink diamonds.
If your specialism is signed jewels, I highly recommend browsing through the online catalogue. There are several wonderful pieces by the big names, including Cartier, Chanel and Tiffany, alongside a Jean Schlumberger bombé style ring, topped with a yellow diamond, and a pink tourmaline and agate ring designed by the wildly collectable jeweller JAR, AKA Joel Arthur Rosenthal.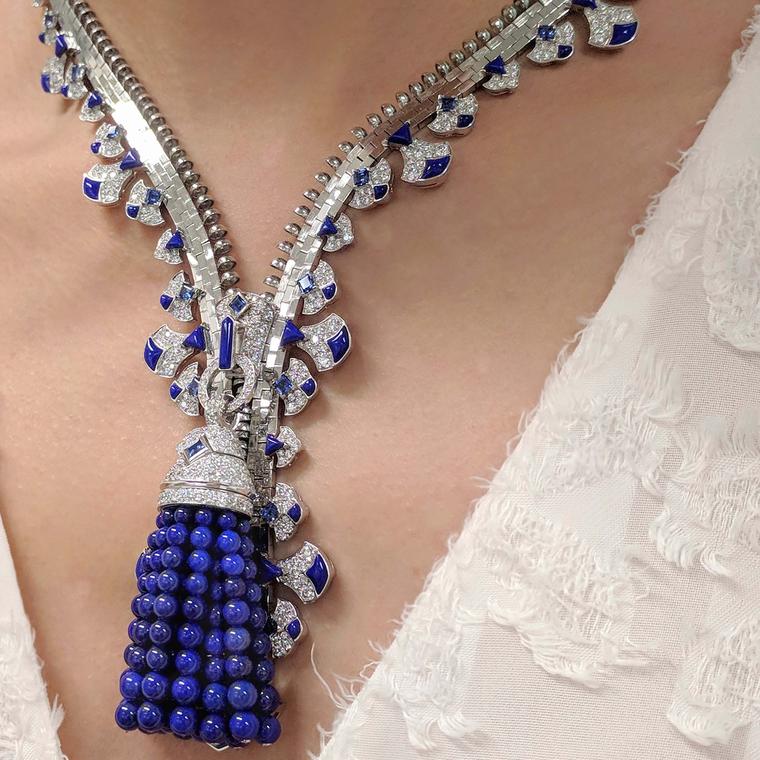 With the brooch firmly back in fashion, the auction also includes a surprisingly broad array, with many charming animal designs. Look out for a gem and opal hummingbird brooch by a new name in jewellery design, Stewart Young, and an adorable snail – one of many more accessible jewels in the auction. 
The Phillips Hong Kong Fall Sale of Jewels and Jadeite is very much an international affair and as such it also features pieces with serious star quality designed to attract the eye of seasoned connoisseurs from around the globe. Here, I have chosen my highlights, all of which I predict will be hotly contested on 25 November.  
Lots 606, 607 and 608: Three Argyle pink diamond jewels
After hosting several successful selling exhibitions of new jewels created by Lauren Adriana and Ana Khouri, two emerging jewellery designers with fiercely original styles, Phillips continues to champion contemporary jewellery design alongside the vintage and antique jewels that are its core offering. In Hong Kong, it will be auctioning three jewels envisaged by another trio of original voices in the industry: London-based Sarah Ho, Singapore's Paige Parker and Karen Suen, who lives and works in Hong Kong. 
The famed Argyle mine in Australia, from where these pink diamonds originate, is preparing to close in 2020. A celebration of Argyle pink diamonds was created in recognition of this fact and the three designers were invited to design jewels using these rare stones. The Argyle mine is the only known source in the world to provide a limited, yet consistent source of Fancy pink diamonds. It is predicted that its depletion will significantly impact the diamond market and see the value of pink diamonds increase further still.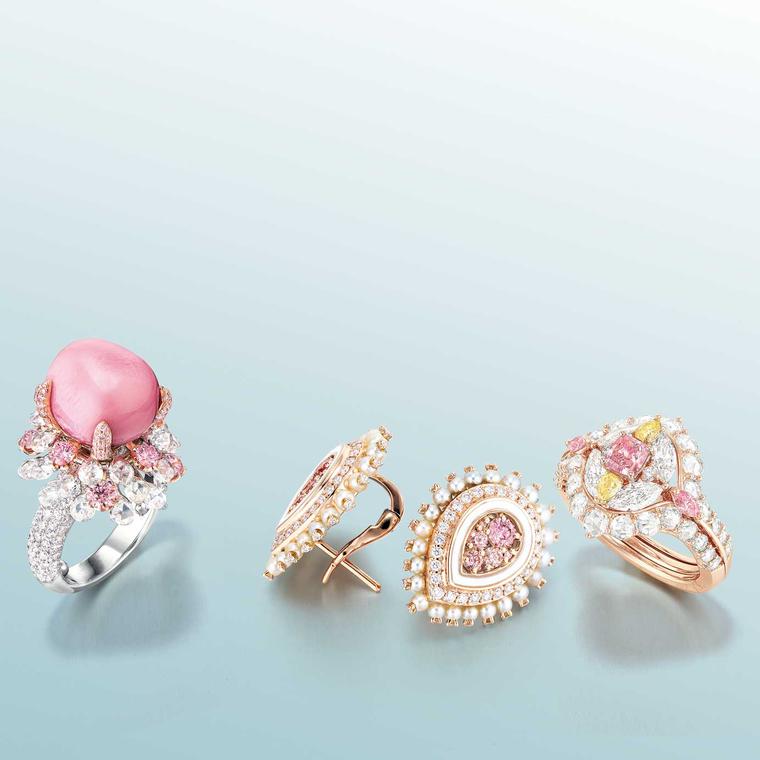 Sarah Ho's teardrop-shaped earrings showcase her signature, exquisitely delicate look with seed pearls encircling clusters of Fancy Argyle pink diamonds (estimate: HK$110-150,000; $14,100-19,200), while Paige Parker's versatile two-part ring, set with a 0.40 carat cushion cut Fancy Intense Argyle pink diamond contrasted with yellow and white diamonds in the surround, can be worn as one sparkling jewel or transformed into two (estimate: HK$260-320,000; $33,300-41,000). Meanwhile, Karen Suen's white and Argyle pink diamond cocktail ring is a towering statement piece, with another great rarity taking centre stage: a 15.60 carat conch pearl (estimate: HK$490-620,000; $61,500-74,400). 
Lot 611: Two extraordinary heart shape Argyle pink diamonds
Pink diamonds over 0.20 carats are considered extremely rare, which makes these near-identical twins weighing 1.01 and 1.02 carats true wonders of nature. These perfectly proportioned heart shape Argyle pink diamonds are exclusive Tender Stones, which are usually only offered to 150 buyers, by invitation only, at the annual Argyle Pink Diamond Tender. Emboldened by a secondary purple tone, their Fancy Vivid Purplish Pink colour is electrifying. With only approximately 150 Tender Stones remaining, pink diamonds are most popular in Asia, so I suspect the remarkable jewel in which they have been set, an ingenious toi et moi style ring that can be converted into a pair of stud earrings, will be among the best-performing lots of the day (estimate: HK$5,800-6,800,000; $744-872,000).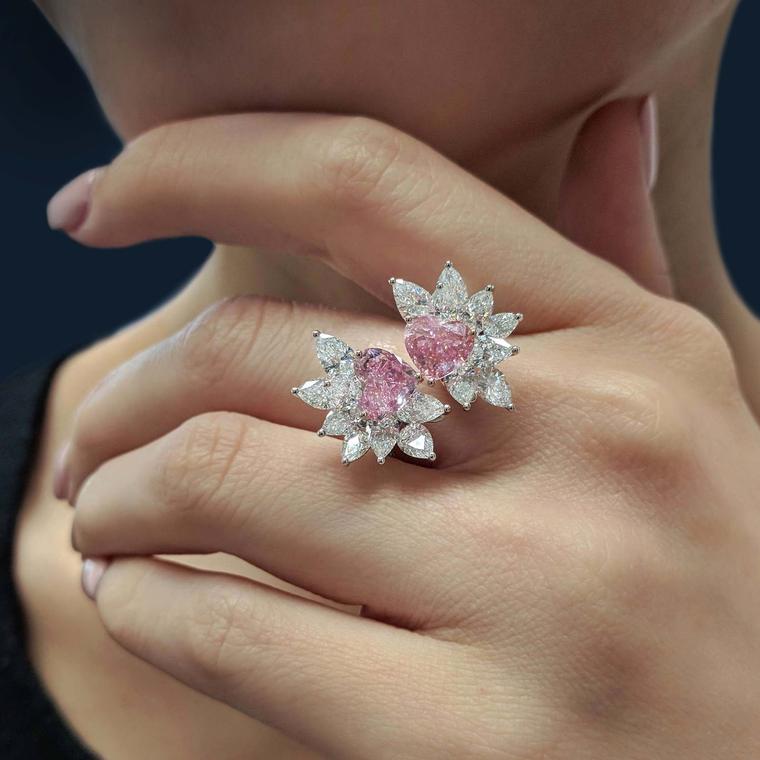 Lot 656: A rare, signed Van Cleef & Arpels Zip necklace
The Van Cleef & Arpels Zip design needs no introduction. This clever creation was in fact the brainchild of the Duchess of Windsor, who in 1938 suggested to creative director Renée Puissant that it would be quite fabulous to devise a necklace that worked just like a zip. Puissant took up the challenge and the rest is history. Can you imagine trying to figure out how to craft a functioning zip from gold and precious gems that can be fastened just like the real thing, enabling the owner to transform the necklace into a bracelet? An astonishing feat of technical ingenuity, it took Van Cleef & Arpels' master jewellers 12 years to perfect the design, variations of which are still made today as very limited unique pieces. Set with diamonds and sapphires, with a lapis lazuli bead tassel, Lot 656 is the ultimate jewellery icon (estimate: HK$3,500-4,500,000; $449-577,000).
Lot 629: A fine jadeite bead necklace
First brought from Burma into China in the 19th century, green jadeite has been highly prized since the Qing Dynasty. In Asia, a jadeite necklace is considered an absolute classic, and there are many jadeite jewels in the Hong Kong auction. The finest examples, like Lot 629, are a vivid emerald-green colour and can command many millions of dollars. The 108 jadeite beads in this necklace are all superb quality and display the same exceptional colour, texture and translucency. Scrupulously matched from a total of 500 beads that were cut from the same 5kg jadeite boulder, it is the most valuable lot to go under the hammer at the Phillips sale (estimate: HK$8,500-11,000,000; $1,090-1,410,000).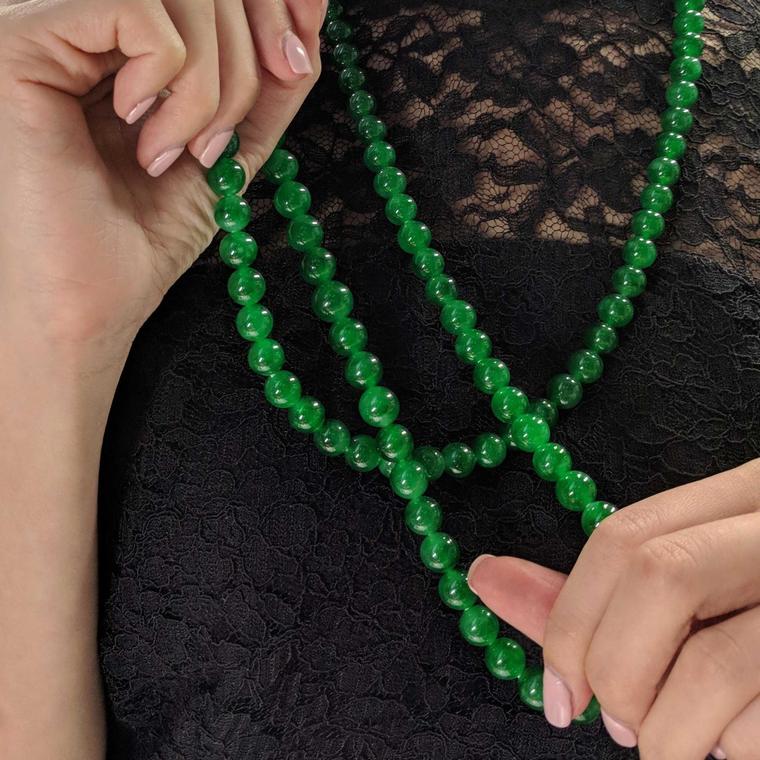 Lot 648: A 7.09 carat emerald-cut diamond ring, signed Cartier
With its unimpeachable vintage credentials, this elegant 7.09 carat emerald cut diamond ring (estimate: HK$2,300-3,300,000; $295-423,000) is one of the finest pieces of signed jewellery in Phillips' Fall Jewels and Jadeite Sale. Presented in the original, signed ring box and accompanied by a copy of the original Cartier receipt dated 22 October 1987, the ring is numbered and signed on the band. The diamond itself, described as a "Golconda" by Cartier, is near-perfect, too. A top D colour and Internally Flawless, it has been certified by the GIA as Type IIa – the most valuable of all diamonds, renowned for their purity and high degree of transparency.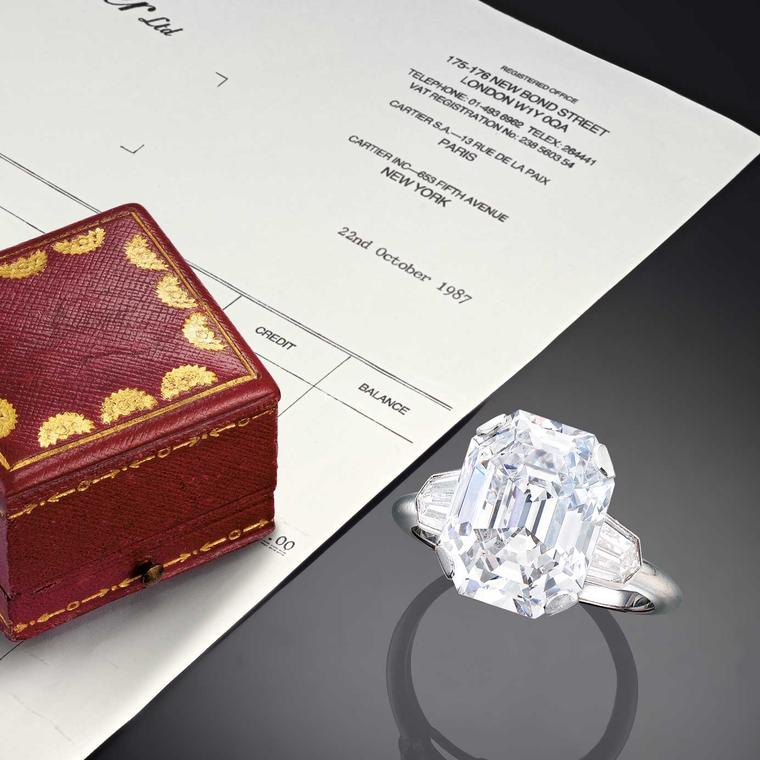 Lot 649: a vibrantly rare 17.62 carat Burmese sapphire ring
Sapphires from Burma, now Myanmar, have been regarded as the finest in the world for centuries. However, very few gem-quality stones are found in today's modern mines, with those weighing over 10 carats when cut and polished even rarer still. This 17.62 carat emerald cut sapphire is a superb example of why Burmese sapphires are held in such high esteem (estimate: HK$3,200-4,000,000; $410-513,000). With its silky lustre and deep, vivid hue, which has been certified as "Royal Blue", with no indication of heat treatment – a term used in the industry to describe the very rich royal blue that distinguishes the finest sapphires – I predict this majestic stone will perform magnificently at the Phillips sale.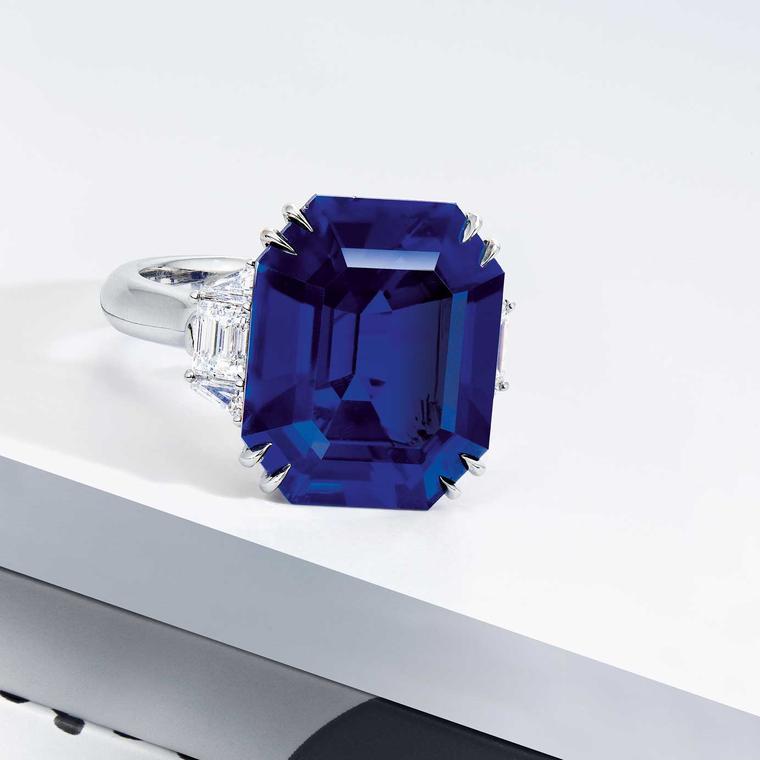 Lot 639: An exceptional 5.22 carat Burmese ruby ring
All rubies are red, but not all rubies are the same colour. Some verge on pink, while others, the hue of which is described as Pigeon's Blood, are said to have been mined in the Mogok Valley in Myanmar, previously Burma, since AD 500 and have achieved almost mythical status for their pure, vivid colour saturation and strong red fluorescence, which makes them glow in direct sunlight. This 5.22 carat cushion cut Pigeon's Blood ruby (estimate: HK$5,900-8,000,000; $756-1,030,000) was recently discovered in the legendary Mogok Valley and is the second most valuable gem to be auctioned by Phillips on 25 November. Highly desirable and extremely sought-after, the finest Pigeon's Blood rubies, like Lot 639, are rarely found in sizes over a carat, making this lot one to watch. 
Lot 639: The most valuable lot of the night is this 5.22 carat cushion cut Burmese ruby ring (estimate: US$756-1,030,000). Rarely found in sizes over a carat, this exceptionally rare ruby displays the legendary Pigeon's Blood colour. 

Lot 656: A rare and iconic diamond, sapphire and lapis lazuli Zip necklace by Van Cleef & Arpels (estimate: US$449-577,000) is among the wonderful collection of signed jewels at the Phillips Fall Sale on 25 November 2019

Lot 629: A fine jadeite bead necklace set with 108 superb quality jadeite beads, all of which display the same exceptional colour, texture and translucency (estimate: US$1,090-1,410,000).

Lot 611: Among the most valuable jewels in the Phillips Fall Sale of Jewels and Jadeite sale are these extraordinary convertible earrings set with 1.01 and 1.02 carat Fancy Intense Purplish Pink heart shape diamonds, which can also be worn as a toi et moi style ring (estimate: US$744-872,000).

Lot 611: Among the most valuable jewels in the Phillips Fall Sale of Jewels and Jadeite sale are these extraordinary convertible earrings set with 1.01 and 1.02 carat Fancy Intense Purplish Pink heart shape diamonds, which can also be worn as a toi et moi style ring (estimate: US$744-872,000). 

Lot 648: Another exceptional signed jewel in Phillips Fall Sale of Jewels and Jadeite is this 7.09 carat D Internally Flawless emerald cut diamond ring by Cartier, which is accompanied by its original box and receipt of sale (estimate: US$295-423,000). 

Lots 606, 607 and 608: A Karen Suen conch pearl cocktail ring (estimate: US$61,500-74,400), a versatile two-part ring by Paige Parker (estimate: US$33,300-41,000) and teardrop-shaped earrings by Sarah Ho (estimate: US$14,100-19,200). All are set with Argyle pink diamonds and part of Phillips' Hong Kong sale.

Lot 649 is a 17.62 carat emerald cut sapphire  (estimate: HK$3,200-4,000,000; $410-513,000) has a silky lustre and deep, vivid hue, which has been certified as "Royal Blue", with no indication of heat treatment.

Lot 629: A fine jadeite bead necklace set with 108 superb quality jadeite beads, all of which display the same exceptional colour, texture and translucency (estimate: US$1,090-1,410,000).

Lot 656: A rare and iconic diamond, sapphire and lapis lazuli Zip necklace by Van Cleef & Arpels (estimate: US$449-577,000) is among the wonderful collection of signed jewels at the Phillips Fall Sale on 25 November 2019