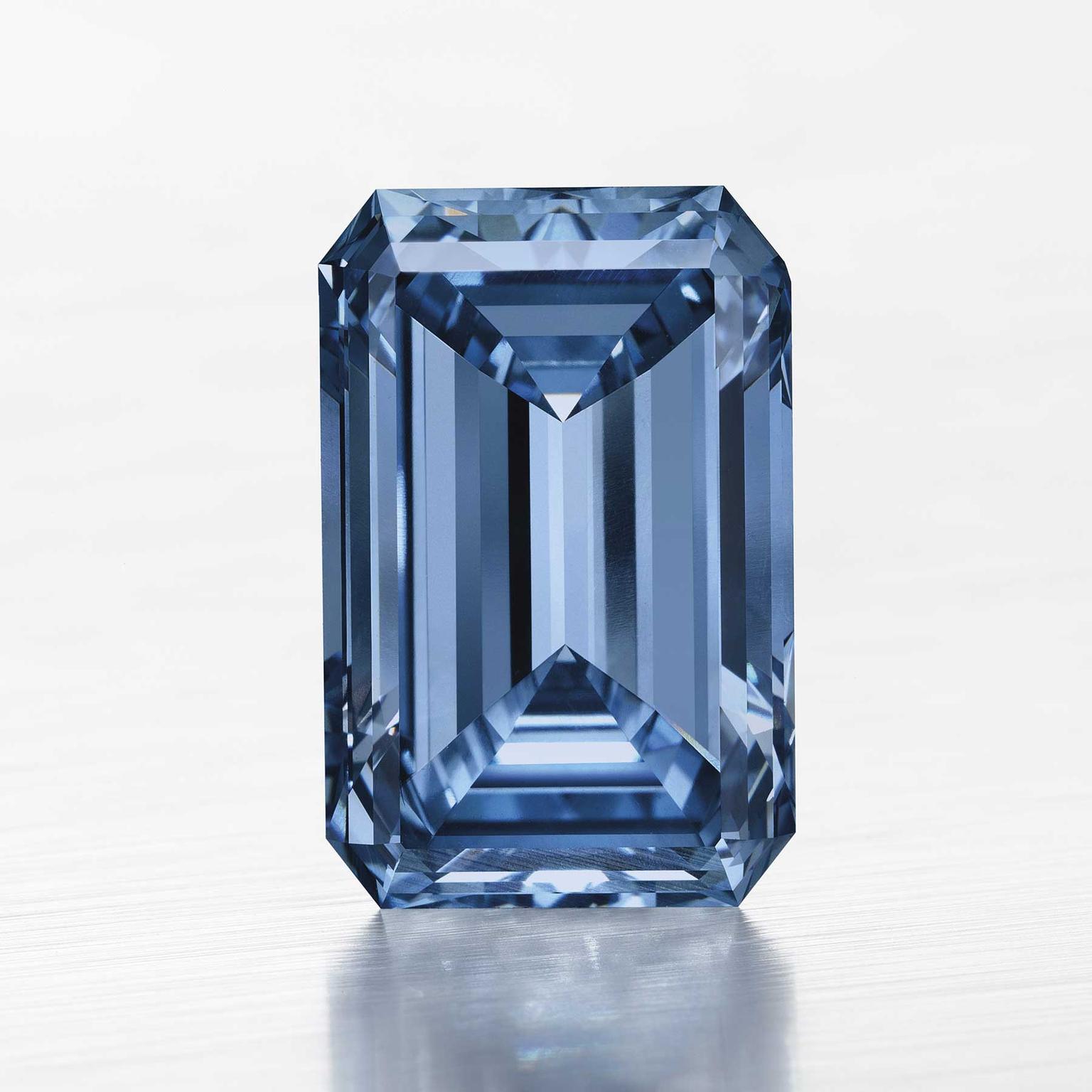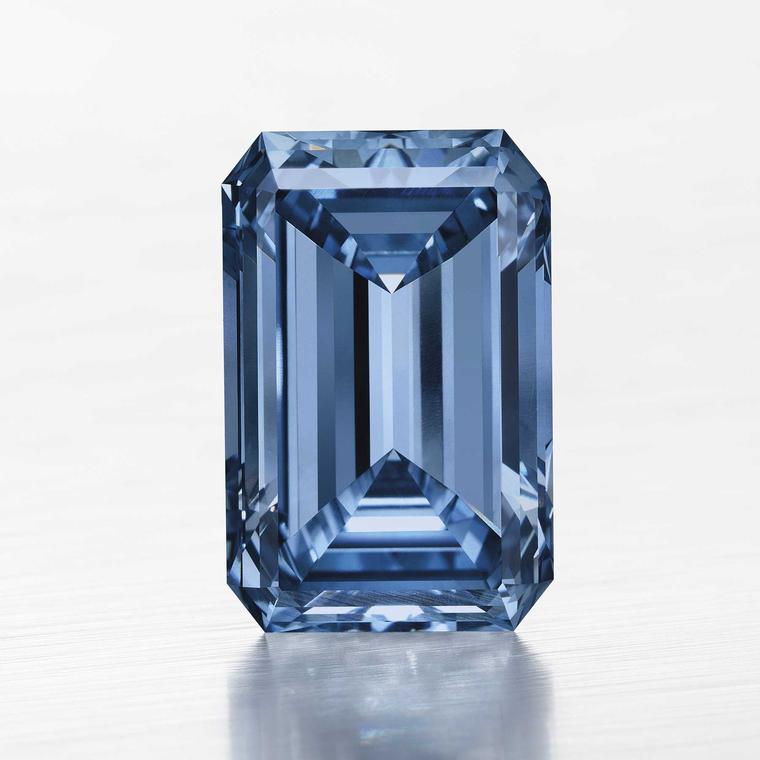 The Oppenheimer Blue diamond has entered the history books as one of the world's most expensive diamonds after selling for $57.7 million at Christie's Geneva.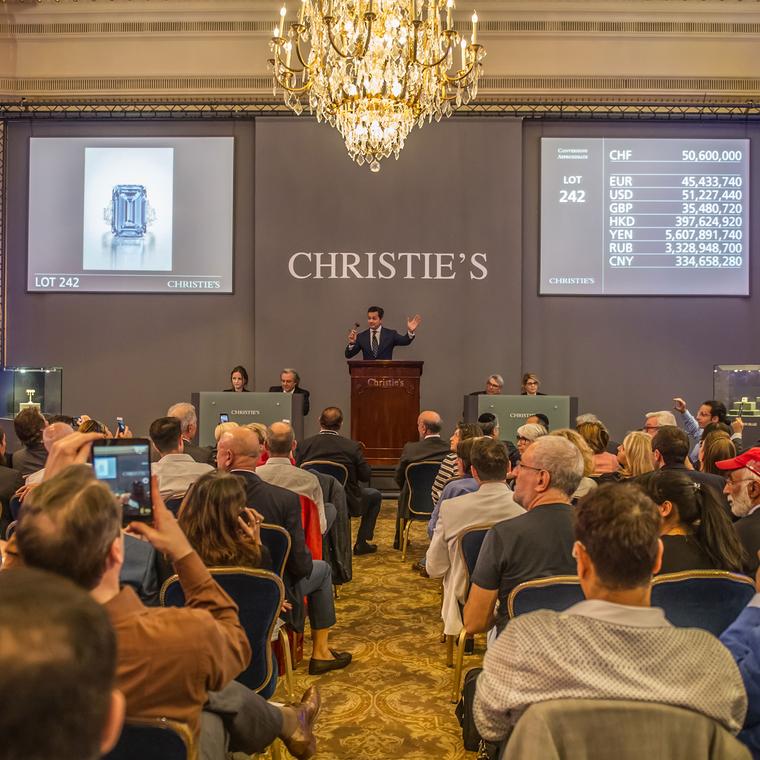 The auction room erupted in applause as the hammer went down following an intense 30-minute battle between two telephone bidders on Wednesday this week. Not only did the 14.62ct gemstone comfortably beat its $38-45 million pre-sale estimate, it also crushed the previous record for a polished diamond held by the 12.03ct Blue Moon, which sold for $48.5 million in 2015.
The current record for the most expensive diamond ever belongs to an 813ct rough white diamond, which was sold for more than $63 million by Canadian mining company Lucara Diamond last week.
Dubbed the "gem of gems", the emerald-cut blue diamond was named after the late Sir Philip Oppenheimer who oversaw De Beers' mining operations and had given the stone to his wife. The largest and best quality Vivid blue diamond to ever appear at auction, it is set into a ring and flanked by two smaller, trapezoid-shaped white diamonds.
Blue diamonds are among the most coveted of all gemstones, accounting for only around 0.0001% of the world's diamonds. The fact that only around one per cent of this tiny proportion are classified as Fancy Vivid accounts for the stratospheric price tags they attract on the auction block.
Rahul Kadakia, International Head of Christie's Jewellery Department, said: "Once again, the Magnificent Jewels sale was a great success, welcoming clients from all over the world. Selling the Oppenheimer Blue was a real privilege and the result of SFr 56.8 million proves that there is still a strong demand for high-end quality stones."
The Geneva auction season got off to a strong start this week with the Unique Pink selling for $31.56 million at Sotheby's on Tuesday, and now the Oppenheimer Blue toppling its pre-sale estimate. In total, the Christie's Geneva auction saw sales of $169.2 million, with the 46 lots from the collection of HSH Gabriela Princess zu Leiningen selling for $22.54 million. 
This spring, Christie's Geneva has seen sales of $169.2 million, including one of the most expensive diamonds ever sold.

The Oppenheimer Blue is the second most expensive jewel to sell at auction. It went under the hammer for $57.7 million at Christie's Geneva in May 2016.

​The Oppenheimer Blue, described as one of the rarest gems in the world, goes up for auction at Christie's.

One of the most expensive diamonds ever sold at auction, the Oppenheimer Blue sells for $57.5 million at Christie's.