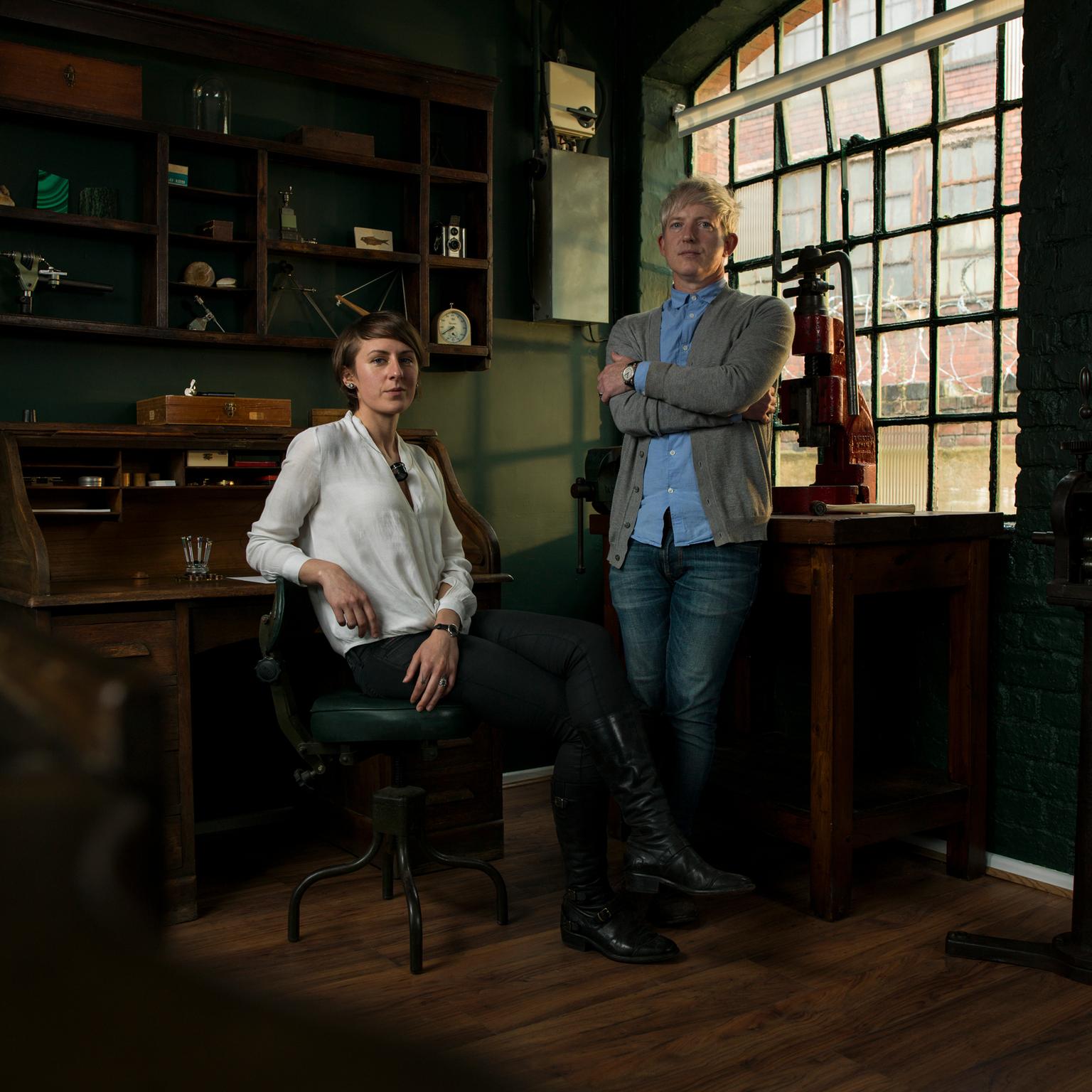 Rebecca Struthers is the first watchmaker in British history to earn a PhD in horology. Not just the first woman, mind you, but the first person ever to combine the practical skills of watchmaking with the theoretical research behind an impassioned doctoral thesis about Dutch watch forgery. As a historian, a watchmaker and a horologist, Dr. Rebecca Struthers has enough acronyms after her surname to intimidate any specialist but is thankfully free of any pretensions and delighted to take my call.
When Rebecca and her husband, the master watchmaker Craig Struthers, founded their watchmaking studio in 2013, they made a commitment to "look back to look forwards" by blending nostalgia with cutting-edge materials. One of their favourite periods is the decade around 1880-1890 when artisanal British watchmaking got left behind with the advent of mass production in Switzerland. In fact, Project 248, below, the couple's first prototype movement unveiled during London Craft Week in May, is equipped with an English lever escapement corresponding to a time in horology when Britannia still ruled the roost.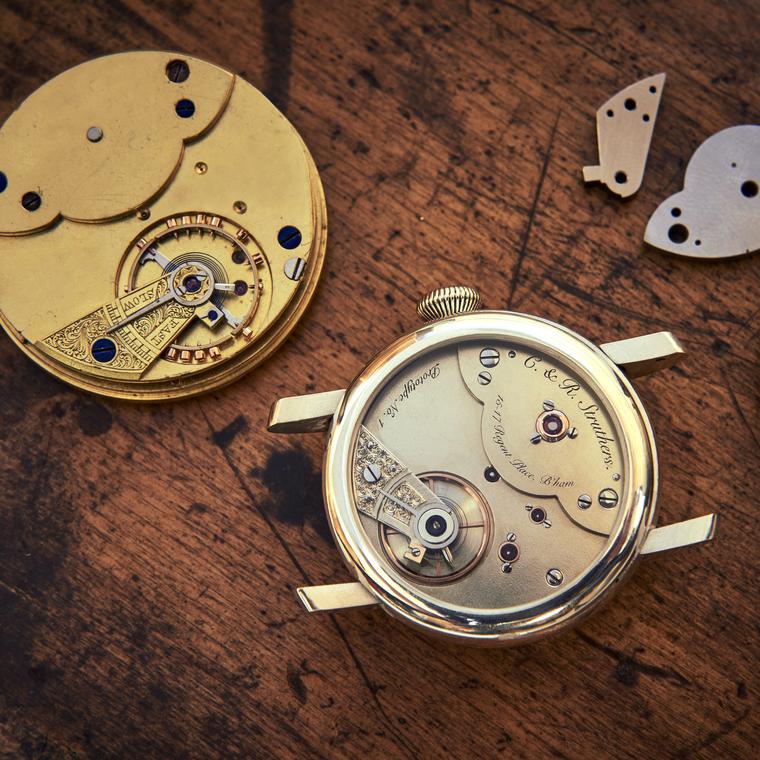 Rebecca and Craig Struthers work in collaboration like the artisans of yesteryear. There are no CNC machines in the studio and the Project 248 prototype was made with an 8mm lathe. Offering tailor-made watches for clients, with a choice of case, dial and strap, or even more select bespoke watches made to the exact specifications of the customer, which can take in excess of two years to complete, the Struthers' work in an increasingly appreciated and sought-after niche.
TJE: How did it feel to become the first British watchmaker to obtain a PhD in horology?
Struthers: It was very exciting. The gap between those who practice watchmaking and those who research watchmaking is pretty huge. To be the first person to bridge the gap and to approach theoretical research from a practical perspective was really interesting and has been very well received.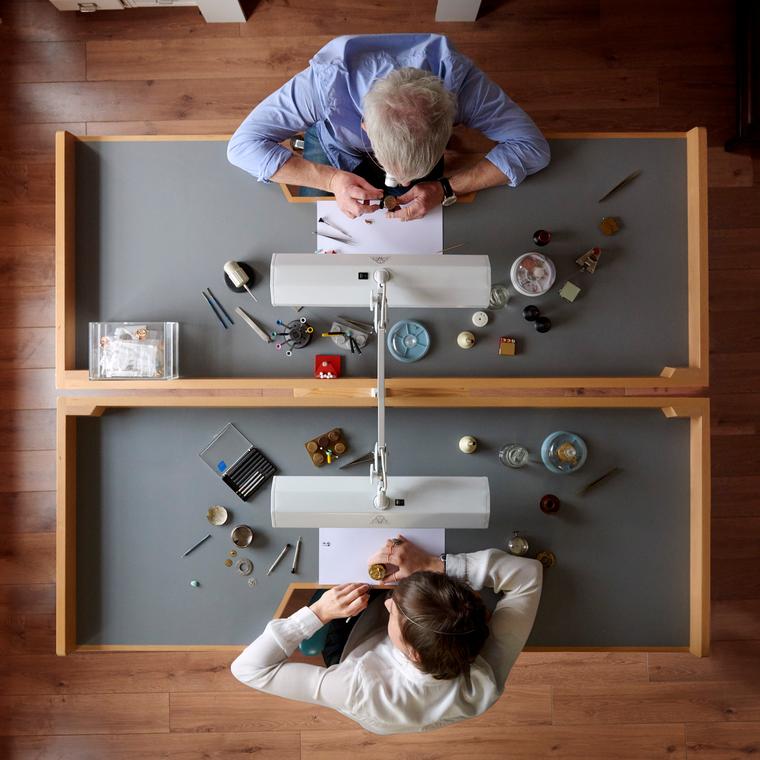 TJE: A doctoral thesis on horology could send anybody to sleep. I understand yours was quite an adventure...
Struthers: I did research on the phenomenon of "Dutch Forgery" in Europe between 1750-1820 and unravelled a fascinating story. Basically, "Dutch forgery" refers to watches claiming to have been made in London but with makers' names that never actually existed. Stylistically speaking, the watches were Dutch but there were assumptions that the watches actually came from the French/Swiss border.
This idea of a fictitious London name, Dutch styling and a Franco/Swiss border connection intrigued me. I took 30 surviving forgeries from the British Museum and examined them under a microscope looking for hidden marks, details and messages to try and track down their origin. Following X-ray scanning, I managed to track down the commercial routes of Dutch merchants travelling across Europe who, in turn, would commission watches from upcoming manufacturers, many of whom were located in some of the biggest watchmaking areas of Switzerland today.
TJE: How can you make watchmaking more attractive to a broader audience?
Struthers: Part of what I was trying to do with my PhD was to reveal what goes on inside a watch. For most people it's a mystery. It's not like anyone can take a watch apart, see what's going on inside and develop an understanding of how things are made and the people who have made them. That makes it quite an exclusive and difficult world to get into.
While I was taking things apart and very accurately photo-documenting them, I spoke to people about 3D imaging in watches. The idea is to make 3D imaging of watches available online, meaning that anyone, anywhere in the world, at whatever level of technical ability could actually start taking things apart and looking at things themselves and develop an understanding. The technology already exists and is used a lot in medicine. At the moment it's possible to operate on a virtual body, so I see no reason why you couldn't do that on a watch.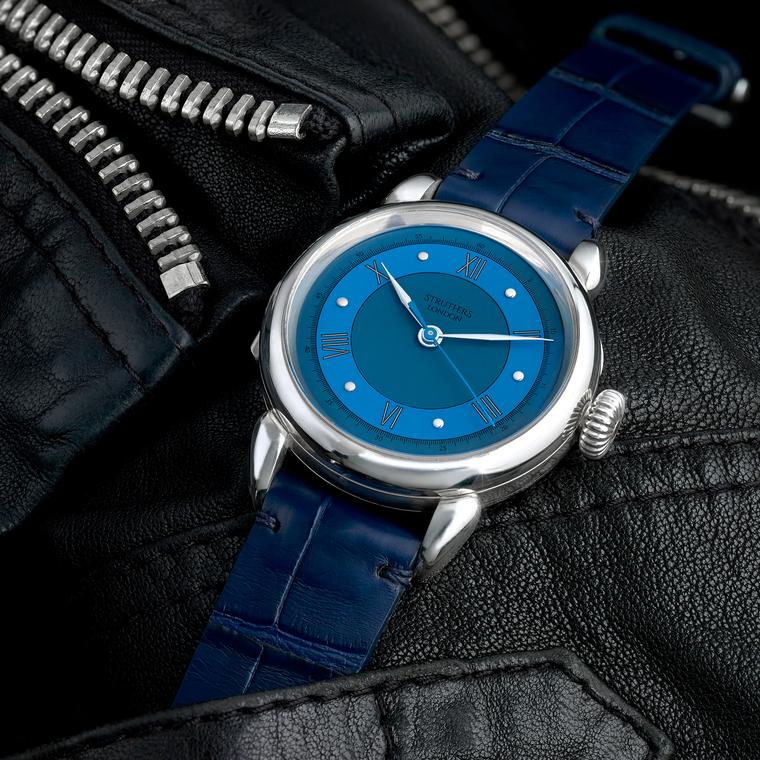 TJE: What is the latest figure on women watchmakers on the scene?
Struthers: The last figure I read relating to women watchmakers was estimated at 5%, which is pretty low. There are a lot of women in watchmaking in Switzerland, but most of them are production line workers.
TJE: Why do you think there are so few women watchmakers, or even women who are interested in mechanical watches?
Struthers: It's not surprising really. Girls are not encouraged to pursue engineering or technological careers. This starts at a very early age at school and then we lose them before they even get a chance. Why can't young girls grow up feeling they can have a career in engineering, aviation or even watchmaking?
TJE: What is the oddest request you have had for a bespoke watch?
Struthers: One of the most unusual requests was based on a client's shotguns. There are not many times in a watchmaker's career that a man walking into your studio wielding shotguns can be interpreted as a good thing!  But it was a very exciting project and good fun to create. As we say, the customer is always right - so long as we agree with them! What we do is so classic in terms of design and heritage that our clients are not about to ask us for something in carbon fibre.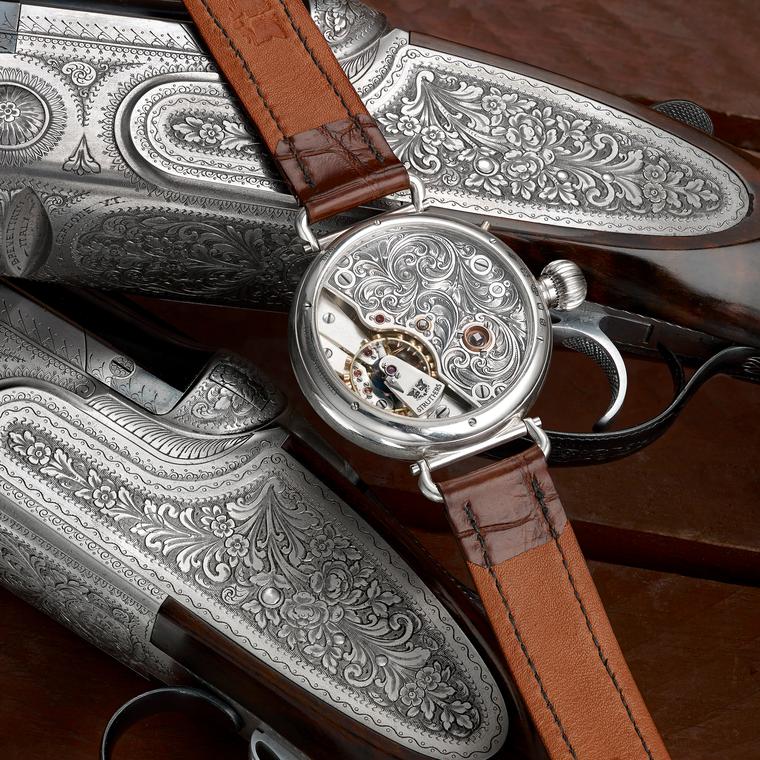 TJE: What are the pros and cons of working with your husband?
Struthers: I work so many hours that a real pro is that I get to see him. Craig and I get along really well, we very rarely argue. We are similar but don't overlap. I'm more on the technical side, Craig is more on the creative side. 
TJE: What's with the fox on your logo?
Struthers: We love foxes and we wanted an animal to represent us. Craig was known at university as the "silver fox", so there's also that. But really, we wanted something that captured the spirit of our watches, something that represented the dark, smoggy city of London in Victorian times, and the fox works really well.
TJE: Sort of like the atmosphere in Penny Dreadful?
Struthers: Yes, exactly. Only now we live in Birmingham so I guess it's more like Peaky Blinders!