It's a wild world out there and the watch market is no exception. Flooded with choices and technical jargon that might be totally new to you, buying luxury watches can be a complicated and daunting process. Built to accompany you throughout your life, a luxury mechanical watch could even become a family heirloom if properly looked after as unlike quartz watches, they are made to last for decades and even centuries. Battery-operated quartz watches and even connected watches have their place in the watch arena. But just imagine the face of your heir when many years down the line they discover that you have bequeathed them your quartz watch that unlike a mechanical watch, it can't be fixed! So, to avoid a family drama, here are the things to look for in a luxury watch.
1: Provenance
If buying real estate is all about location, location, location, buying a watch is all about provenance, provenance, provenance. From whom you buy your watch is a crucial decision and I would suggest singling out brands with solid reputations and a history that spans at least a couple of decades. When it comes to mechanical watches, the Swiss have fought long and hard to defend their corner and still rule the roost in terms of quality and prestige. Whether you buy directly from the brand's boutique or an authorised dealer, be sure to discuss all aspects of after-sales service and the terms of the guarantee.
2: Basic instinct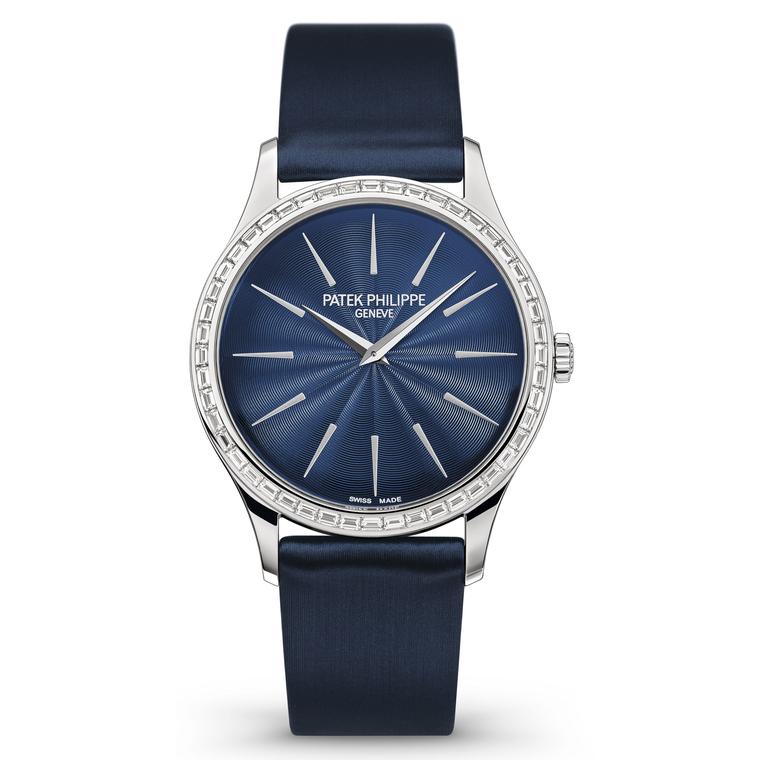 A watch has to seduce you on many fronts. In addition to the action under the hood, a watch is an emotional purchase and tells the world who you are so make sure you fall in love with the external attributes. Try it on for size and look at yourself in the mirror. Does it suit your wrist size? A large watch on a small wrist doesn't look good, nor does a tiny watch on a hulking wrist. Feel the weight of the case and run your finger along its contours of the case. Is it well-finished and smooth or can you feel edges that might catch on your clothes? When trying on a chronograph, for example, make sure the pushers don't dig into your wrist.
3: Movement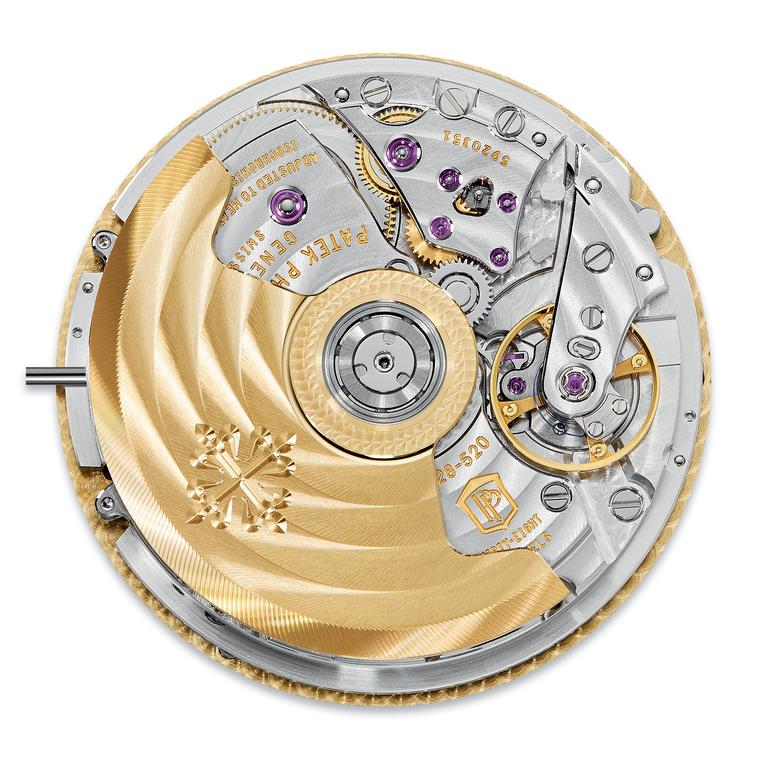 Mechanical watch movements are miniature technological marvels made up of hundreds of tiny parts that work in unison. Powered by the synergy of your wrist movements – as is the case with an automatic watch – or by being wound on a regular basis, mechanical calibres will hold their value over a quartz watch. If you are investing in a high-end luxury watch, take time to find out about the movement. Is it an in-house, manufacture movement – i.e. made by the brand – or has it been sourced from third parties? In-house movements tend to command higher prices so don't turn your nose up at movements from reputable Swiss movement makers like ETA.
4: Complications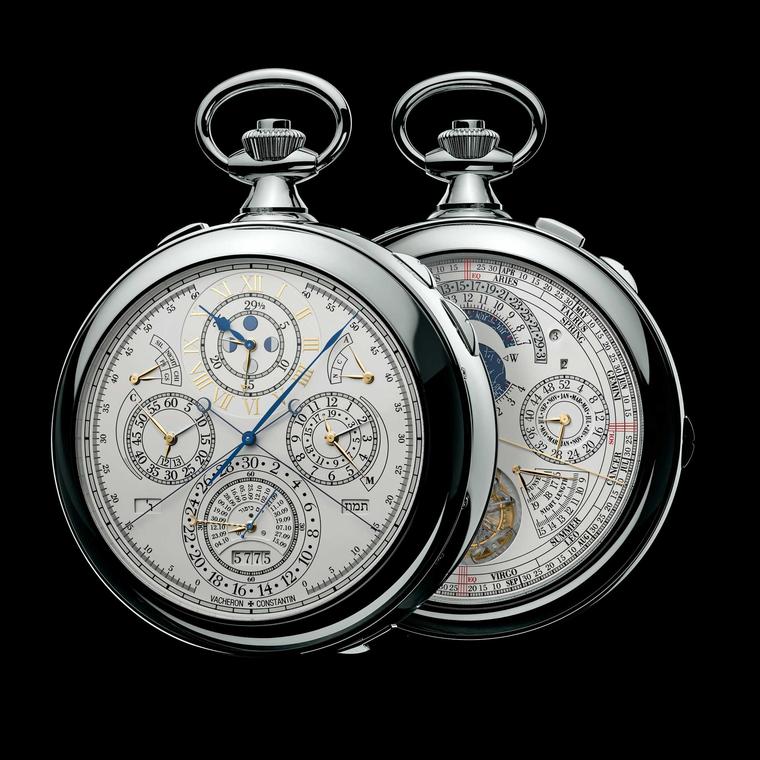 If you want a watch that does more than tell the time, you are looking at a watch with complications, also known as functions. Complications range from fairly straightforward functions like a date or a Moon phase display to chronographs, world timers, tourbillons, perpetual calendars and minute repeaters, all the way up to mind-blowing combinations of complications like Vacheron Constantin's Ref. 57260 pocket watch, which packs 57 complications into its case. The sky really is the limit so it is important you do a bit of research beforehand to determine which complications you are more likely to use since the price increases exponentially depending on the amount of functions and their degree of complexity.
5: Material matters
Beyond the classic trilogy of gold, platinum and stainless steel, the market is brimming with new high-tech alloys for watch cases. Richard Mille has taken materials to a new dimension, producing ultra-light watches for tennis ace Rafa Nadal and this spectacular watch in rose pink sapphire crystal for women. This, again, is a matter of personal taste but one thing to avoid is gold-plated cases, which do not stand the test of time as well as the real thing. Always choose sapphire crystal glass over mineral or acrylic to avoid scratches on the protective glass covering the dial and, very often, the caseback. Another material matter you might want to consider is luminescence. Do you want to be able to consult your watch at night, underwater or in a dark environment? If so, ask your retailer if the watch comes with SuperLumiNova.
6: Water-resistance
Don't be misled. If a watch claims water-resistance to 30 metres, it doesn't actually mean you can go scuba-diving in it; at the most it will accompany you in the shower. Today, there are many watches that will cover your recreational diving needs, with water-resistance from anywhere between 200 to 4,000 metres. But if you want the real deal for professional diving, your watch will have to have passed the stringent requirements of ISO standard 6425.
7: Budget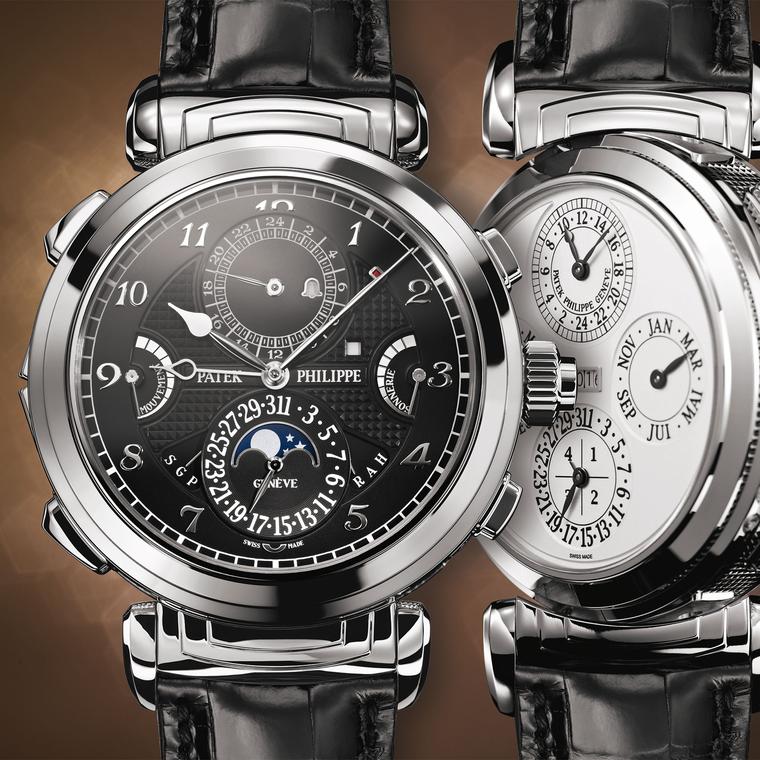 Think of buying a watch like buying a car. You wouldn't set out on a spending spree without an idea of what kind of car you wanted  – a 4x4 or a coupé, say – or how much you are willing to spend, so apply the same rule to watches. Make sure you are informed, consult a watch glossary, visit lots of websites and consider all the things to look for in a luxury watch before hitting the shops. However, just like a car, most watches will devalue as soon as you strap them on your wrist so be sure to get it serviced regularly. If, however, you are hoping to invest in a watch that will maintain or even increase its value over time then you are almost certainly looking at rare, limited-edition and extremely expensive collector's watches from brands like Patek Philippe, Vacheron Constantin and Rolex, which are all top performers at auction.
8: The cherry on the cake 
Only 3% of Switzerland's watches are subjected to chronometry tests, so a seal vouching for the accuracy of a watch can be a plus for some buyers. The best-known seal of approval is granted by the Swiss Chronometer Testing Institute (COSC), which tests uncased Swiss watch movements for 15 days in five positions at three different temperatures, maintaining a daily error rate of -4/+6 seconds. The watch either passes or fails and, if successful, is declared a chronometer and features an engraved number on its movement and a certification number.
There are of course other seals of quality, like the Geneva Seal, which is reserved for watch movements made in the Canton of Geneva, and newer, more stringent certifications like the METAS certification that Omega adheres to and Rolex's ultra-strict in-house Final Control, which allows variations of just -2/+2 seconds a day, surpassing even the COSC parameters.
The ultra-thin Patek Philippe Calatrava watch received all the plaudits at Baselworld. The 33mm white gold case is set alight with 48 baguette-cut diamonds on the bezel and houses a manual-winding mechanical movement, which you can view through a sapphire crystal caseback (£28,340).

The Patek Philippe World Time Chronograph ref. 5930 features movement that integrates two complications. (POA).

Patek Philippe's World Time Chronograph Ref. 5930 combines a world time mechanism and a flyback chronograph in just 33mm (POA). 

Vacheron Constantin's Reference 57260 pocket watch in white gold is so named for its 57 complications, and the 260th anniversary of the brand (POA).

Patek Philippe's Grandmaster Chime Ref. 6300 in white gold packs in 20 complications including five chiming functions (POA).