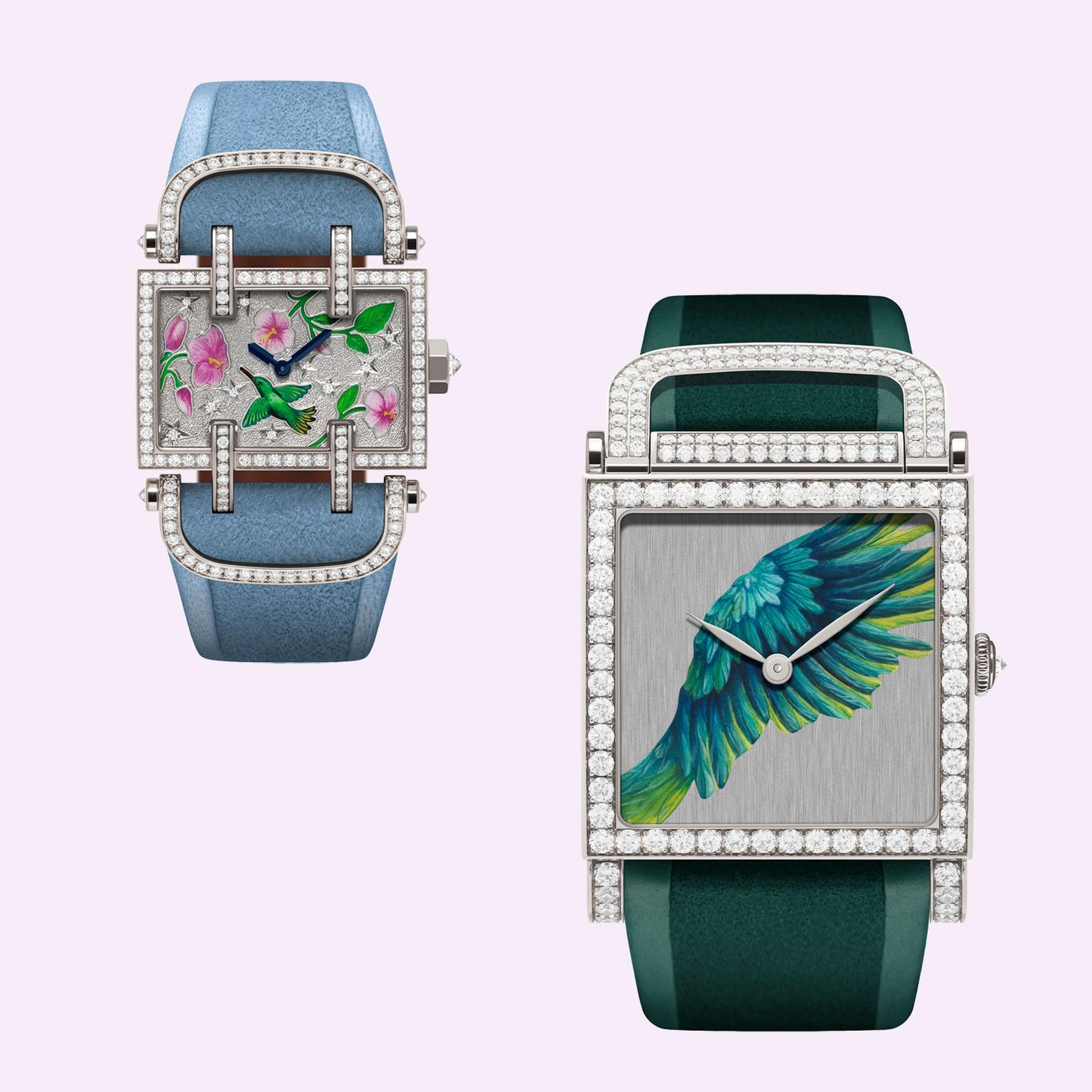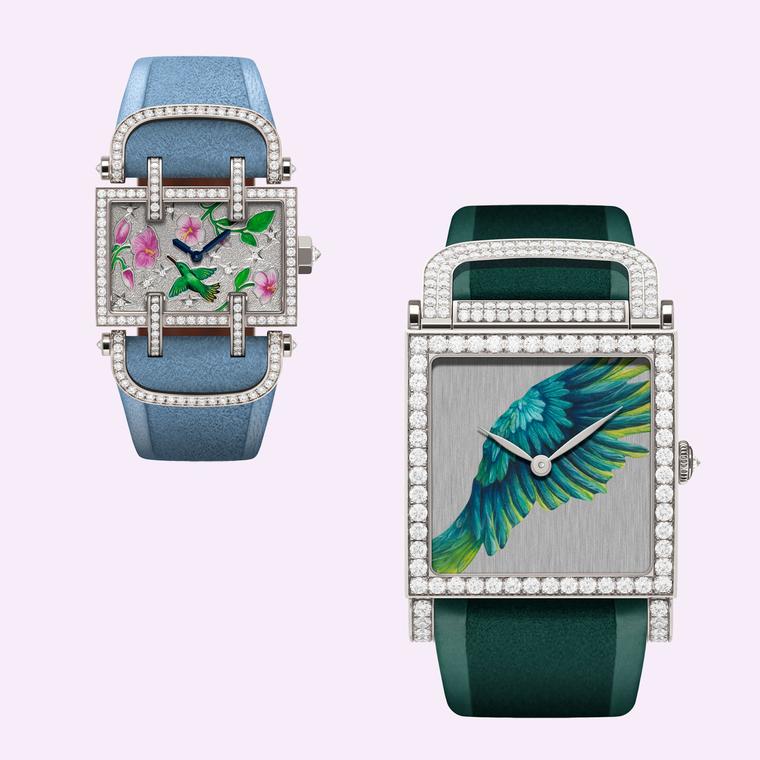 It's a gorgeous, blustery day in June, and a refreshing Alpine breeze whips up tiny white-capped waves on Lake Geneva. Today, I have been invited to DeLaneau's watch boutique to experience "co-creation". That might sound like something Dr. Frankenstein would enjoy, but "co-creation" at DeLaneau is all about clients working in conjunction with the team to create customized watches.
It is the maximum level of bespoke in the watch world and the reason why DeLaneau watches are treasured artistic possessions. They are unique, highly intimate pieces that fit the artistic taste and identity of their wearer like a glove.
Every last detail of the customized watch, from the choice of artwork on the dial to the shape of the case, and from the colour and cut of gemstones through to the type of movement and strap, is chosen by the customer, with a lot of help and input from the DeLaneau team. Sitting at the round table in its luxurious boutique overlooking the lake, I realise that the team are not just sharing their ideas with me, they are scrutinising my body language and personality type - which is why meeting the client is such a fundamental aspect of bespoke.
"Imagine trying to make a dress for a woman you haven't met, or making a pair of shoes for a size 39, but not having seen the feet in question," explains Jessica Walther, managing director of DeLaneau. "We are grasping who you are," she adds, "because it is the only way we can produce the watch of your dreams."
So, how does the co-creation process work?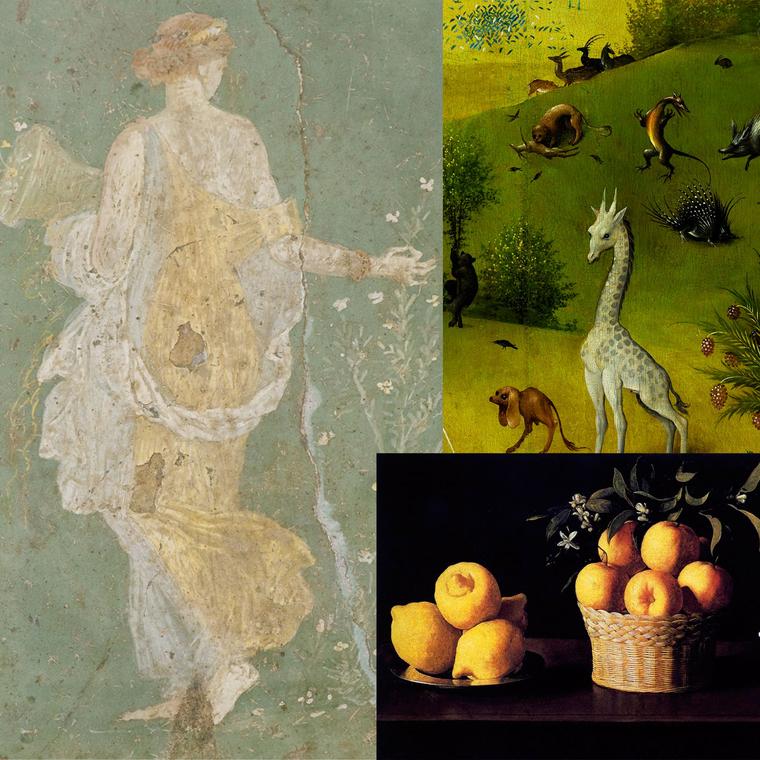 About a month ago, Victoria Panchaud, marketing and PR manager at DeLaneau, asked me to submit three ideas for the decoration of my dial. Florence, the in-house artist and enameller, and Jean-Charles, the designer and one of just two men on the team, took a look at my proposals and came back to me with their impressions and which enamelling technique would be best suited for the subject matter. As you may know, DeLaneau is renowned not just for its watches for women but also its superb enamel dials, and Florence has mastered just about every variant of enamelling technique under the sun.  
"Most clients have a vague idea in their head about what they want, but we are here to guide them if they need help or inspiration," says Jessica, pointing to the abundant selection of art books dotted around the boutique. "You're an easy client though," she adds, referring to the fact that I know what I want, or at least I think I do. And this is where the process of co-creation really gets underway.
I was convinced that, of my three proposals, I would go for the Roman fresco of Flora but, as soon as Jean-Charles and Florence start to show me their ideas with amplifications of certain details or a more abstract approach to the subject matter, I start to doubt which representation I like more. Although I am still sure I want Flora on my dial, Jessica instructs her team to prepare mock-ups of the other candidates because "only when you see them all lined up will you be able to make the right choice". The next decision involves the shape of the case and, out of the five cases I am shown, I am immediately drawn to the rectangular-shaped Atame and Dôme cases. But what if a client wants something that you don't have? "Not a problem," says Jessica. "Nothing is impossible at DeLaneau!"
I try on both the Atame and Dôme cases for size, and am invited to look at myself in the large mirror to see what they look like on my wrist. Just as well I followed instructions because although I was initially taken by the smaller Atame case, I decide that the larger Dôme case is going to be a much better canvas for the artwork. "What about the material of the case?" asks Jessica, "white or red gold?" I go for white gold but, as Jessica points out, white gold looks cold against my skin tone and she suggests I go for red gold, which admittedly looks a lot warmer.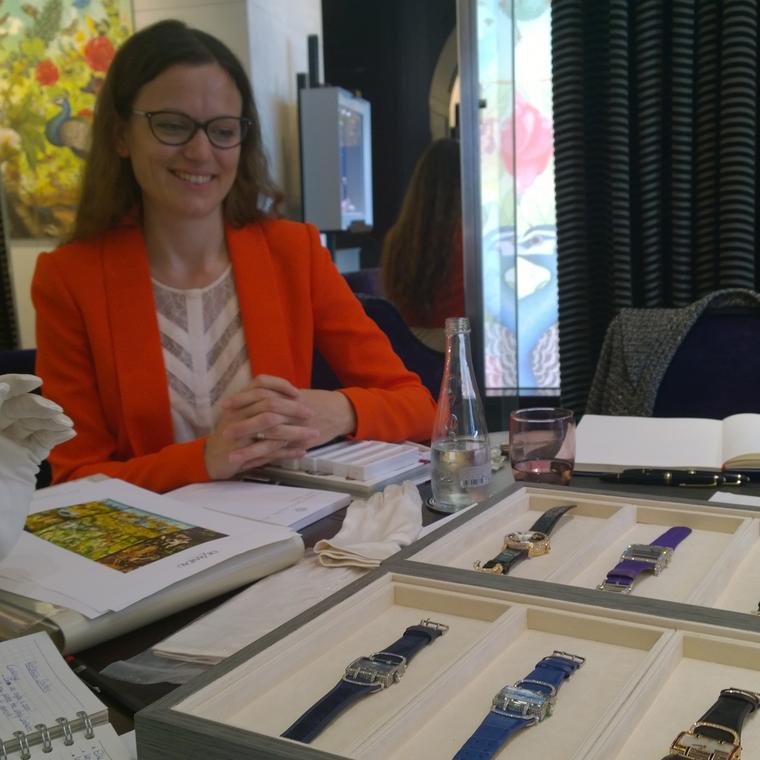 Next, Julie Hauser, production and development manager at DeLaneau, brings out trays with samples of different coloured gemstones for the bezel and lugs. Do I want baguette-cut diamonds on the bezel or round-cut gemstones? Which colour scheme am I drawn to? Do I want the colours to harmonise with the dial or am I looking for something more shocking?
And just when I think that I have made enough decisions for one morning, Jessica wants to know what kind of a movement I would like inside my Dôme watch case: a tourbillon made by watchmaking genius Christophe Claret; a jumping hour display; or a more simple hours and minutes calibre provided by Blancpain? A tourbillon is out of the question because it will eat into the artwork and, although I like the idea of jumping hours, I'm not sure it fits with the classical subject matter of a Roman fresco, so I will probably go for the Blancpain movement.
Playing devil's advocate, Jessica makes a very sensible suggestion: "When you come back in August, we will show you the artwork for the other candidates, different enamel techniques to bring the dial to life, the three choices of movements and," she says, holding up an assortment of watch straps, "all these lovely colours so that you can decide."
Decisions, decisions, decisions, but what a wonderful predicament to find myself in.
To find out more about DeLaneau's customized watches and "co-creation" process, visit the DeLaneau website.
DeLaneau's elegant Geneva boutique is where the magical process of co-creation takes place.

Julie Hauser and a variety of DeLaneau watch cases in red and white gold. 

Jessica Walther, Victoria Panchaud and Florence Huguenot during our co-creation session at DeLaneau.

The rectangular DeLaneau Atame and Dôme cases catch my eye as potential candidates for the case of my dream watch.

The three pieces I submitted to DeLaneau: Flora, a Roman fresco; Hieronymus Bosch's Garden of Eden; and a still life of lemons by Francisco de Zurbarán.

DeLaneau's customized watches take the concept of bespoke to an entirely different level, creating unique works of art.