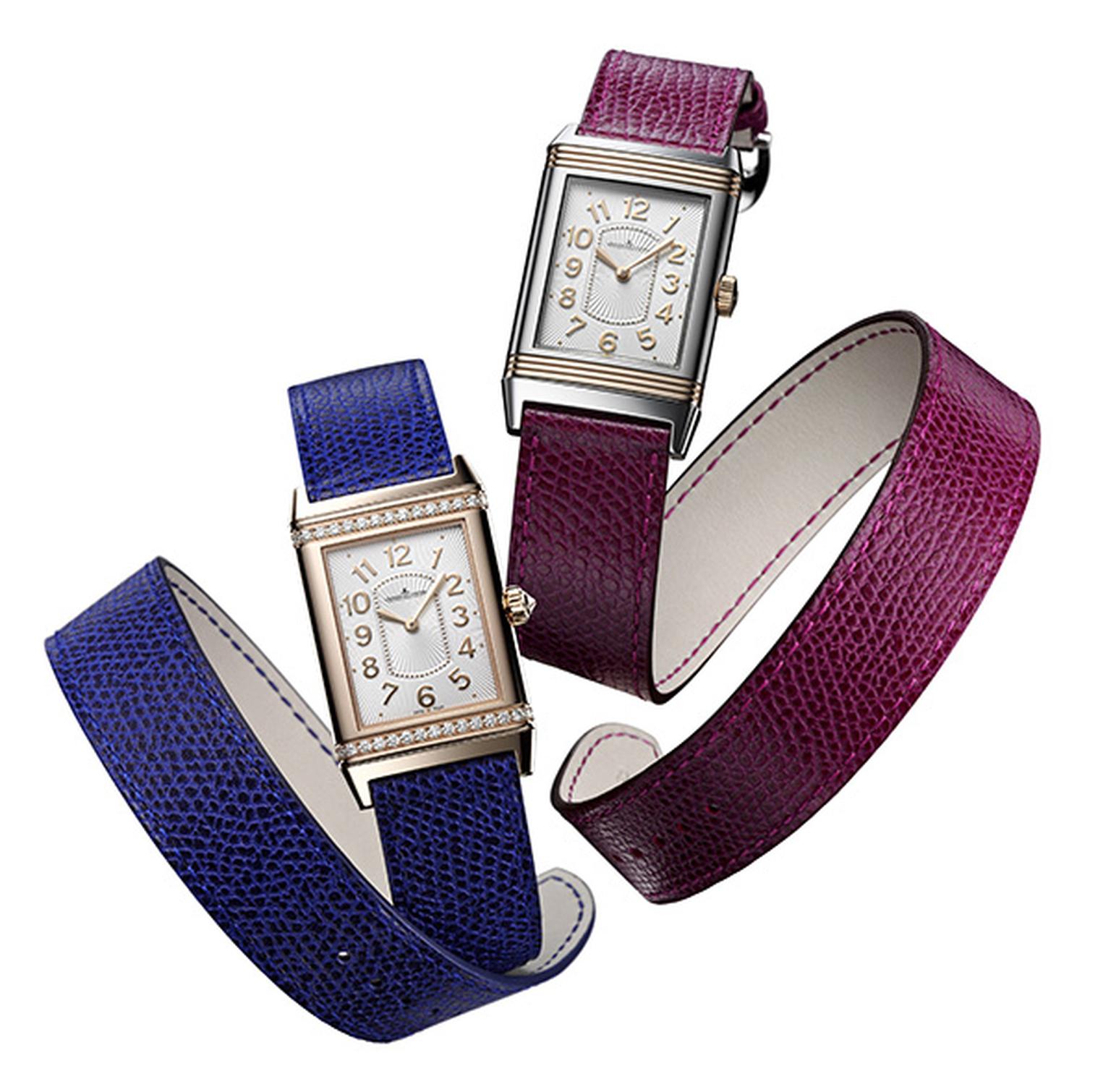 I spent four days looking at watches at the Salon de Haute Horlogerie in Geneva in January this year. With so many different styles and approaches on show,  the houses here are selling a lot more than just timekeepers.
First up is Vacheron Constantin whose Metiers d'Art collection this year focusses on the work of Dutch artist M C Escher. His mindwarping designs of interlocking shapes are brought to the diminished proportions of a watch dial but an engraver, an enamellist, a  'guillocher' and a gem-setter for these very special collectors' pieces. My favourite is the fish dial with its wavy, watery deep blue enamel aquatic scene.
Jaeger-LeCoultre dazzle with a new Atmos to honour the 150th anniversary of the birth of Gustav Klimt in a specially made wooden marquetry case featuring the 'Lovers'. At the peak of technical offerings at the SIHH this year is the SpheroTourbillon Dual Wing with a tourbillon on not one but two axes at a 20% inclination. The Deep Sea Vintage is one for lovers of the retro look while on a less technical level, women can choose from new double tour straps from Milanese leathermaker supreme Valextra.
IWC go to San Diego with the Top Gun pilots for a look that is all American yet still very much in the style of IWC's pilot watches. I think the re-style brings this classic watch to a younger audience who may be looking for a solid, watch from a great name but with a more up to date look.
Baume & Mercier are still basking in the sun of the Hamptons and offer variants of the Hamptons range as well as new two tone leather straps for the Linea collection and some handsome Capelands with a historical inspiration.
Ralph Lauren is building up his watch collection step by step and this year sees a new square version of the Art Deco inspired Classique for women as well as new Bugatti dial for men. The Stirrup goes from strength to strength with the new versions and in particular a sportier version on a white strap for those summer days.
Cartier's Tank is rolling on in its relentlessly successful journey to fame. This year sees a new Tank Anglaise family with rounder lines and a crown set into an opening in the side of the case. I spoke to Carole Forestier-Kasapi who told me how there is more than meets the eye when it comes to the new diamond Panther that rotates around the dial.
Van Cleef & Arpels continue with their 'poetic complications'. Two lovers send a "Poetic Wish" across the rooftops of Paris in a pair of highly decorated and equally sophisticated mechanical marvels. Retrograde movements and clever tricks mean that a star, a balloon and little gold figures of the lovers tell the time.
At Piaget it is all about the rose and the Yves Piaget rose in full bloom has inspired watches and jewels that shimmer with diamonds and coloured gem stones.
The style of Princess Grace and her rose, yes there is a rose named for her, has guided Montblanc to create a range of watches, jewels and pens that pick up this motif in soft pinks and lustrous pearls.