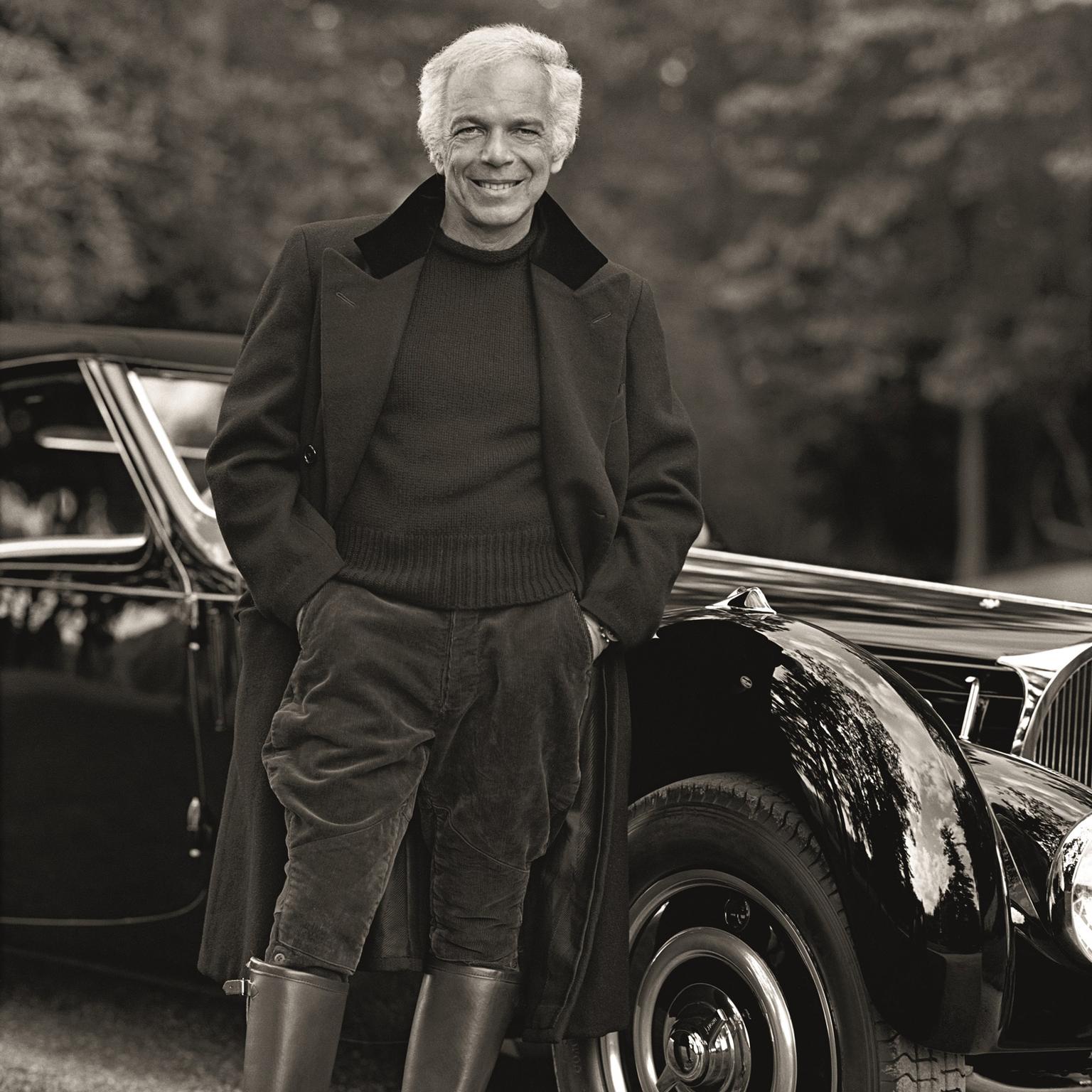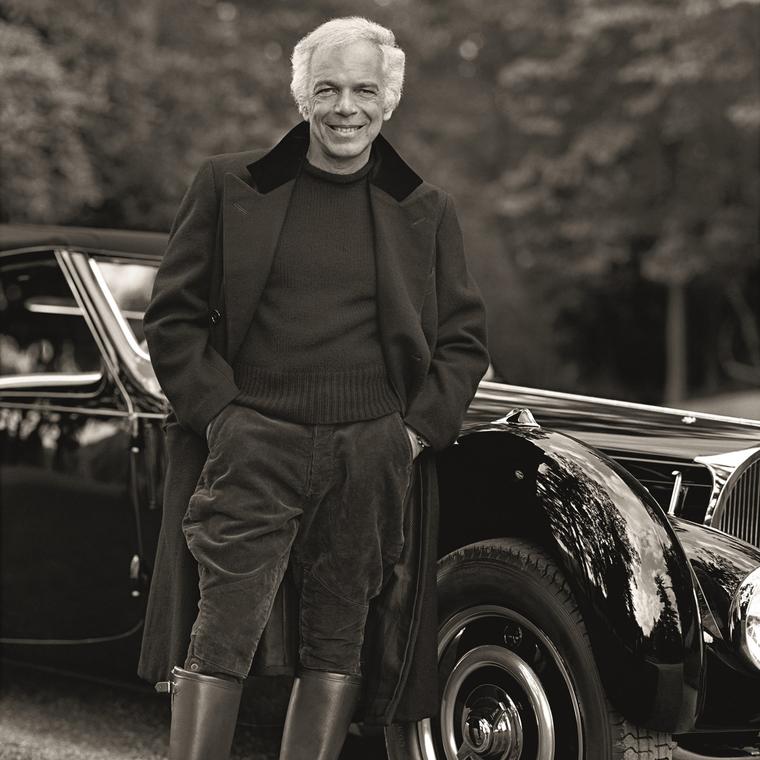 From the sleek aerodynamic sensuality of a Bugatti Type 57 sports car, to the rugged utilitarian appeal of an American Jeep, the new Ralph Lauren watches perfectly capture the mood of these four-wheel icons. Engines big and small have always fascinated Ralph Lauren - his collection of vintage cars is considered one of the finest in the world. When he ventured into watchmaking in 2009, it was therefore a natural step to incorporate some of the more salient design features of his favourite thoroughbred machines into the Automotive and Safari collection of men's watches.
What began almost half a century ago with a collection of silk ties inspired by the dapper elegance of film stars such as Fred Astaire and Cary Grant, has developed into a lifestyle proposal that has redefined American style from head to toe. From the preppy collegiate appeal of Polo apparel, to the sophisticated uptown spirit of Purple Label, and from informal leather accessories to sophisticated  jewellery and watches, every product that issues from the design genius of Ralph Lauren consolidates his vision of laid-back sophistication and nonchalant elegance.
Ralph Lauren created his first Safari clothing collection in 1984 - a year before the release of the epic romance Out of Africa starring Robert Redford and Meryl Streep. "The romance of safari," confesses the designer, "is a dream that I have returned to many times. It is an adventure, a world of refinement set against a rugged and powerful landscape."
Like a film director, Ralph Lauren carefully stages the scenery for his products. For the launch of his Safari watch collection in 2013, the designer created an evocative set on location in Africa. In one of the visuals, we see a model driving a classic American Jeep, similar to those deployed to US forces during World War II, and an allusion to the robust, rugged personality of the watch collection.
With either a camouflage or classic desert khaki dial and a blackened steel case, these Ralph Lauren watches are geared for travel and adventure, and make ideal companions for the modern explorer. Presented in 39mm and 45mm cases, these men's watches range from three-handed COSC-certified chronometers to top-of-the-range models such as the Tourbillon and Flying Tourbillon.
The vintage look and feel of the cases in the Safari collection was achieved with a technical treatment, giving the blackened steel a rich patina to relay the feeling of an object made for everyday wear and tear, like a robust American Jeep. Covering a wide spectrum of prices, the Safari range starts at £2,150 for a 39mm Chronometer on a weathered canvas strap, to £59,000 for the 45mm Flying Tourbillon complication with a brown elm burl wood inner bezel.
Unlike so many fashion brands with inexpensive watch collections designed to accessorise their collections, Ralph Lauren watches are made to last. Powered by top-quality, Swiss-made mechanical automatic movements - with COSC-certified chronometer models - these timepieces reveal Ralph Lauren's passion for all things mechanical.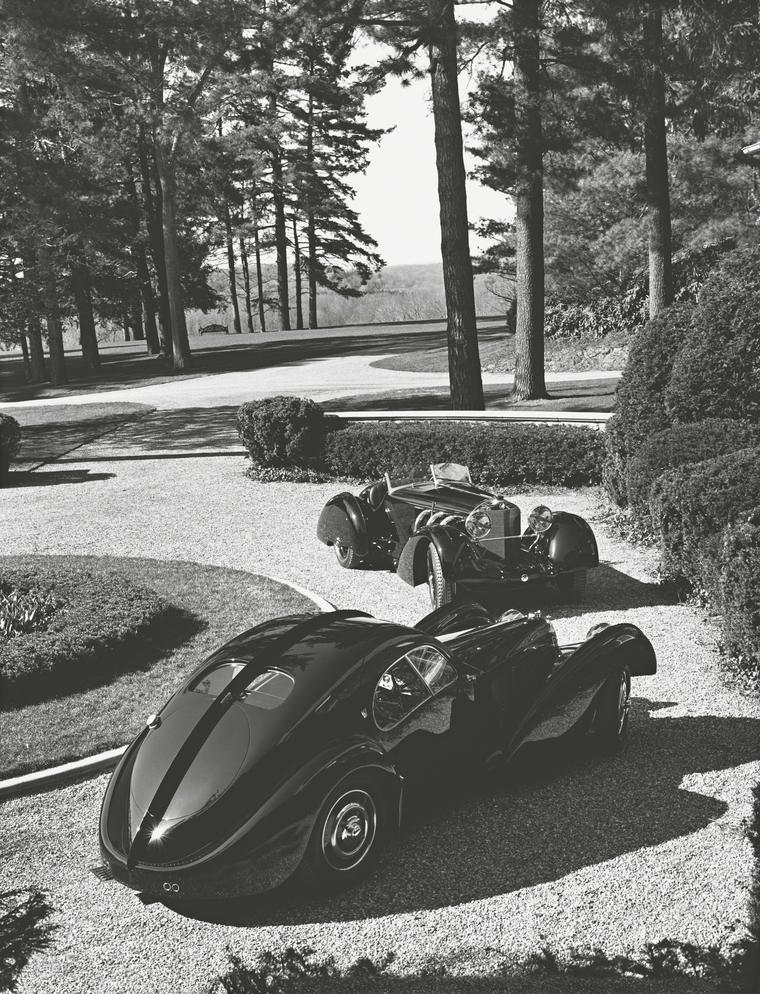 One car in particular has influenced the design spirit of his Automotive collection and that is his black Bugatti Type 57SC Atlantic Coupé, built in 1938 with curves to compete with a Hollywood pin-up. The aesthetic influences borrowed from his vintage Bugatti include the use of an elm burl wood inlay, just like the wood used on the dashboard and steering wheel of his prized car, and serve to reinforce the powerful connection between cars and watches in which precision and high performance are paramount.
Skeleton watches are very popular these days and the 45mm Skeleton Steel model lifts its hood to allow its open-worked mechanical engine to be admired. Hand-wound calibre RL1967 is the brand's first skeletonised movement and the depth is accentuated with a black finish on the plate and bridges, which provide a nice contrast to the steel and brass elements of the gear train. The bezel has been crafted in amboyna burl, a wood used in the interior of luxury automobiles and appreciated for its swirling grain patterns.
A racy 45mm Chronograph, a function to clock elapsed times that is closely associated with the world of motor cars and racing, features the signature six screws on the stainless steel bezel, which replicate the original screws used on the hub that holds the steering wheel of the Bugatti to the column. Looking at the dial is like opening the door to the interior of the Bugatti and recreates the feel of the interior with the use of brown burl wood, just like the wood used on the steering wheel of Mr Lauren's vintage car. Here the elm burl wood has been used to frame the black galvanic centre where the time functions, date window and chronograph counters are displayed. Outside the burl wood circle is a tachymeter scale used to calculate speed.
Like any sports car, what goes on under the hood is just as fascinating for motor fanatics. This particular model is fitted with a bespoke movement made exclusively for Ralph Lauren by Jaeger-LeCoultre. With a sapphire crystal caseback, you can admire the top-class, self-winding movement - calibre RL751A/1 - which purrs at a steady 28,000 alt/h and offers great mileage with 65 hours of power reserve and water-resistance to 50 metres. Beautifully finished, like everything in Ralph Lauren's universe, the movement is decorated with vertical Côtes de Genève stripes and contrasting circular graining.
As with the Safari models, prices in the Automotive collection range from £3,090 for a Chronometer Steel watch with the hallmark elm burl wood dial, to £32,800 for the skeletonised watch described above.
Once again, Ralph Lauren manages to extract the essence of two of his favourite automobiles to create two distinctive collections of watches for men, each with its own script and staging worthy of this talented director of a lifestyle emporium.
The 1938 Bugatti 57CS Atlantic Coupé is one of Ralph Lauren's many rare and highly valuable vintage cars.

"The romance of safari," confesses Ralph Lauren, "is a dream that I have returned to many times."

Ralph Lauren created his first Safari apparel range in 1984, evoking the romance and adventure of safari. 

Ralph Lauren and his 1938 Bugatti 57C Atlantic Coupé, his muse for the entire Automotive collection.