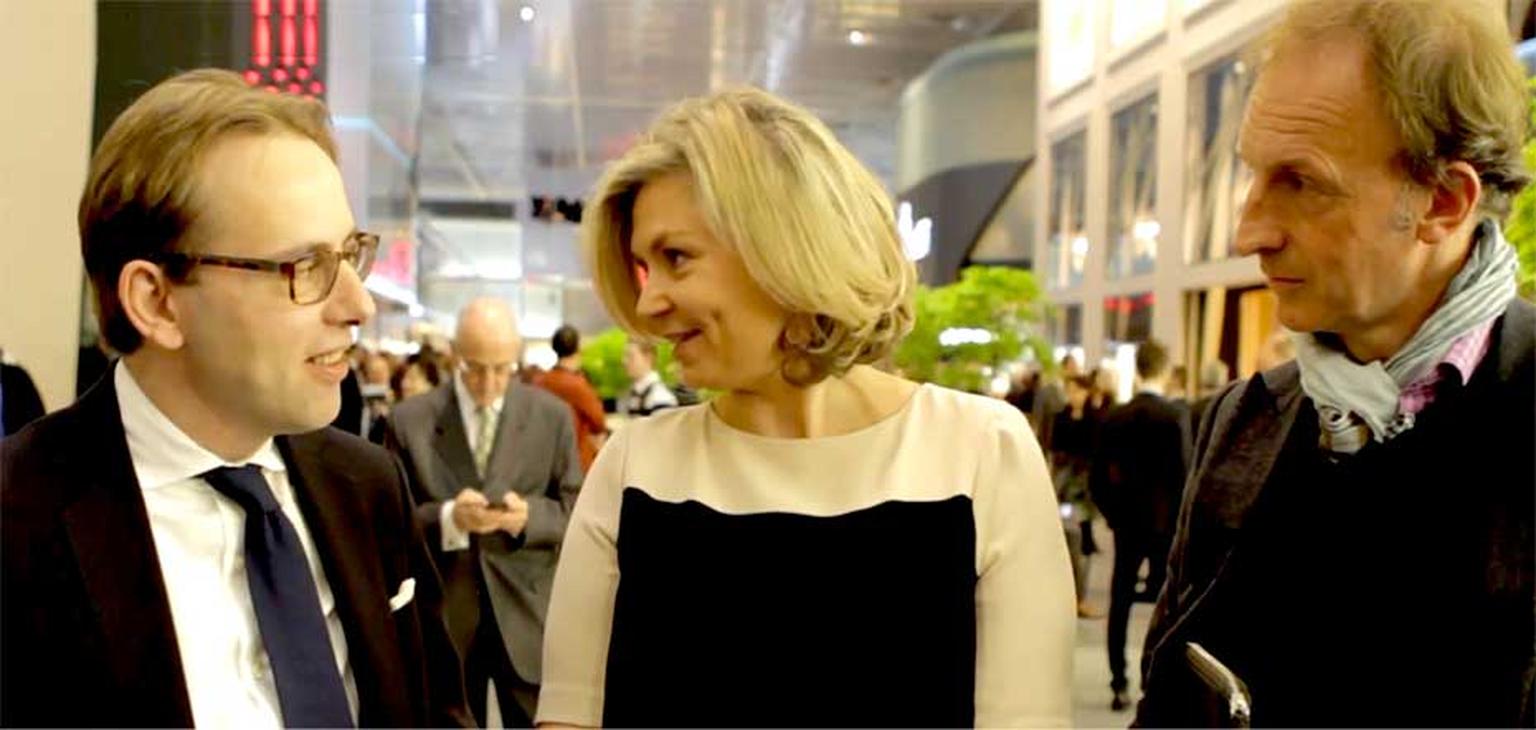 When talking about men's watches, I think it's best to consult the experts, and in this case I asked two men, both of whom spend their lives looking at dials.
So at Baselworld I caught up with James Gurney, editor in chief of QP watch magazine, and Simon de Burton, freelance journalist, to find out what watches had grabbed their attention at the fair.
James Gurney's first choice is the new Patek Philippe Nautilus for its clean lines and clever integration of the second time zone function. Simon de Burton was impressed with the Jacob & Co Astronomia Tourbillon, with an escapement that revolves around the dial.
James Gurney was also very taken with the brand Maurice Lacroix because of its ambitious approach to design. He particularly likes the Masterpiece Gravity, which he describes as "a nice take on the Breguet tradition, with the escapement sat on the dial".
JeanRichard is another house that stands out for James Gurney as he thinks it is a brand that is on the move - well known amongst watch aficionados but with scope for much wider appeal.  He mentions in particular the Terrascope models and highlights the dial, which is inspired by the Hokusai wave.
Simon de Burton was taken with the new Rolex Oyster with a grape-coloured dial while James Gurney likes Glashütte Original's new chronograph with impressive technical details.
But while James and Simon may differ in their favourite men's watches, my choice is clear. For me the top men's watch from Baselworld has to be the Chopard L.U.C Tourbillon made from Fairmined gold. The very first watch in the world to be made from this very special gold, it will help to make a difference to the lives of some of the poorest people in the world.
The latest addition to Glashütte Original's 20th Century Vintage Collection is the Seventies Chronograph watch featuring a new chronograph movement.

Maria's choice for best new men's watch: Chopard's handsome new L.U.C Tourbillon QF Fairmined is the only watch in the world that can guarantee the gold used in its making was mined in a responsible manner.

The Maurice Lacroix watch as favoured by James Gurney seen at Baselworld.

JeanRichard Aquascope watch, with a blue dial inspired by the Hokusai wave.

Jacob & Co. Astronomia Tourbillon.

Maria catches up with James Gurney, editor in chief of QP watch magazine, and Simon de Burton, freelance journalist, to find out which men's watches caught their eye at Baselworld 2014.