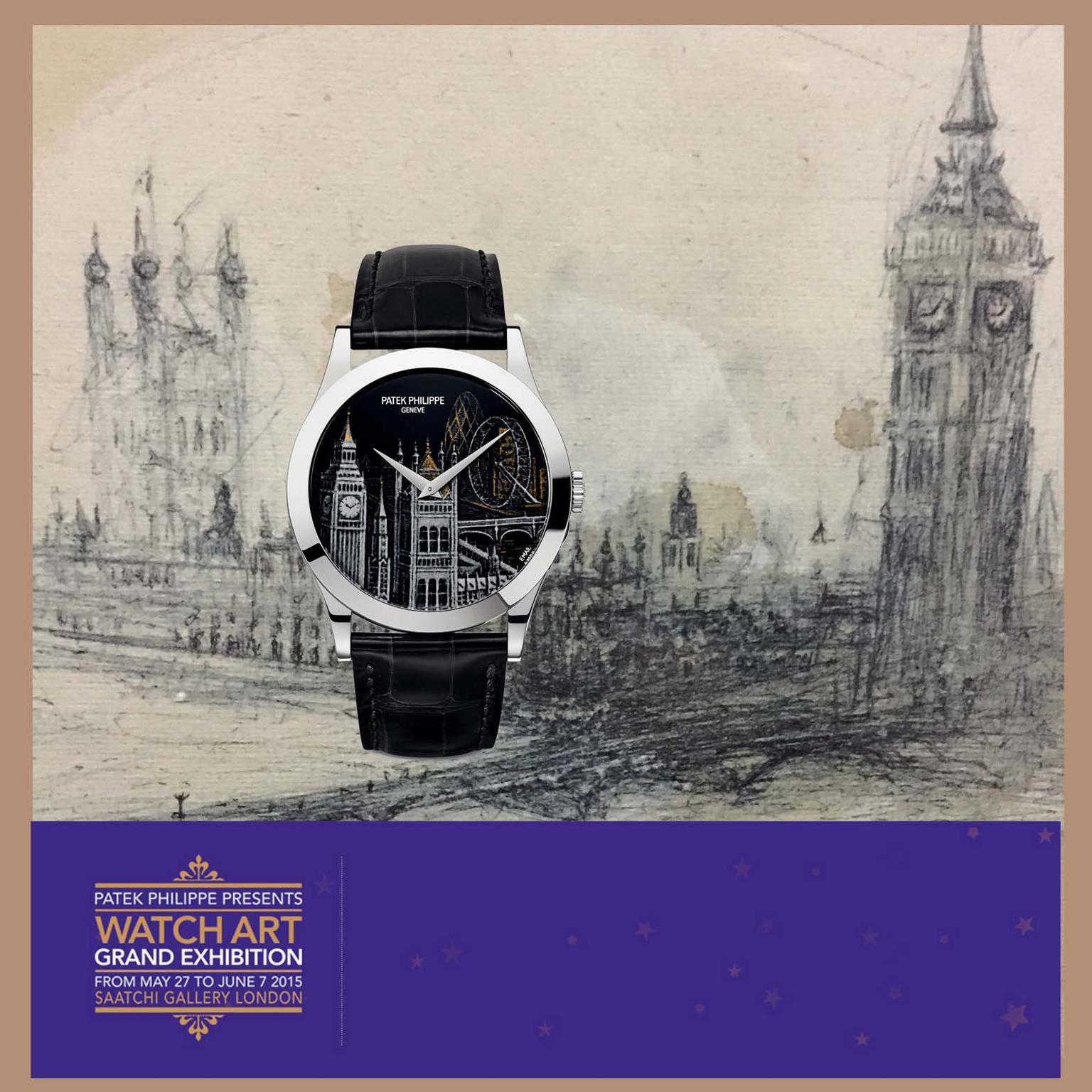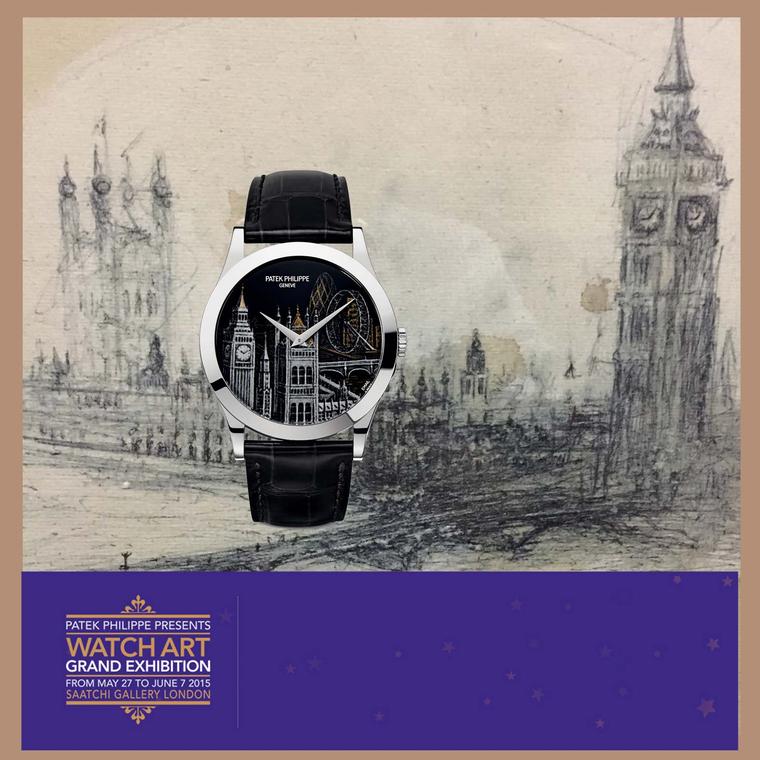 By Rebecca Doulton
It's been a whirlwind 12 months for Swiss watch brand Patek Philippe as it puts the final feather in its anniversary celebrations. The not-to-be-missed Watch Art Grand Exhibition, celebrating 175 years of Patek Philippe watches, runs until 7 June in London's prestigious Saatchi Gallery, and is a unique opportunity to get a first-hand feel for why Patek is considered the "ne plus ultra" in the realm of haute horlogerie.
For watch lovers who haven't had the opportunity to visit either the Patek Philippe watch museum in Geneva, its majestic Rue de Rhone boutique or its manufacture, this is the next best thing. Providing visitors with a 360-degree view of the Patek Philippe watch universe, the exhibition is a treasure trove of 400 historical and contemporary pieces, including the 175th anniversary Grandmaster Chime watch - the most complicated two-faced wristwatch with a mere 20 complications and a price tag of SFr 2.5 million.
According to Mark Hearn, managing director for Patek Philippe UK, the exhibition will provide the public with general knowledge about watchmaking and also some remarkable information about the company: "We are bringing so many historical timepieces to the exhibition that visitors will be able to learn about horology in general, the history of watchmaking, and also find out interesting information about this fascinating industry, which is not only composed of watchmaking but also rare handcraft techniques."
Ranging from the Grand Complications room to the Royal Collection room, 15 thematic areas showcase some of the most magnificent timepieces ever created. The Royal Collection room has been designed to recreate the Crystal Palace Great Exhibition of 1851 and is a rare chance to view Patek Philippe watches commissioned by royalty, including a pendant watch belonging to Queen Victoria, and a high jewellery watch with a pearl bracelet kindly loaned by Queen Elizabeth II for the occasion.
For a taste of the unparalleled historical wealth stored in Patek's museum in Geneva, the Museum room exhibits 100 of the world's greatest timepieces spanning the last five centuries, including a 16th century portable watch, and some of Patek's landmark pieces, including an automaton in the form of a bird's cage with music. 
To celebrate this epic exhibition, Patek Philippe has created a series of Dome clocks and wristwatches portraying some of London's most iconic landmarks and classic English motifs, such as the Tudor Rose. All the timepieces devoted to London can be admired in the Rare Handcrafts Gallery. Hardly a static viewing, live demonstrations by Patek's celebrated enamellers, along with gemsetters and engravers, offer a unique peek into the meticulous attention to detail and superlative craftsmanship of these artists. The Binocular and Interactive rooms welcome you into the microscopic world of watchmaking - a great way to introduce younger visitors to the exhibition.
Sunday 7 June is the last chance to see this rare show of Patek Philippe watches, and the day has been set aside as a family day with activities planned for all ages.  
Patek Philippe Watch Art Grand Exhibition
27 May to 7 June 2015
Saatchi Gallery, London
Opening hours:
Monday to Saturday from 09:00 to 19:00
Sunday from 10:00 to 16:00
Patek Philippe 1868 first Swiss ladies' wristwatch, in yellow gold with enamel and diamonds and sold to a Hungarian countess, was wound with a key. 

Ref 5089G-040 Patek Philippe Calatrava 38.6 mm men's wristwatch, designed especially for the Grand Exhibition, depicts some of London's landmark monuments in grisaille enamelling. Inside this collector's piece, Patek calibre 240 - an ultra-thin automatic movement - can be viewed through the transparent caseback protected by a hinged dust cover. 

Patek Philippe View of London enamelled Dome clock features iconic London buildings and can be viewed in the Rare Handcrafts Gallery room.

A pocket watch belonging to Antonie Norbert de Patek in a silver hunter case with painted Roman numerals and scrolling foliage (1839-1842) is displayed, along with 100 historical pieces, in the Grand Exhibition room, which recreates the company's museum in Geneva.

A pendant watch belonging to Queen Victoria in yellow gold with enamelling and rose-cut diamonds on the case.

Queen Elizabeth II has kindly loaned her Patek Philippe wristwatch with its lavish pearl bracelet for the Grand Exhibition.

Unique Patek Philippe Tudor Rose pocket watch designed specifically for the Grand Exhibition in London. England's heraldic rose in cloisonné enamel decorates this precious 44.1 mm yellow gold pocket watch powered by a manually wound movement. 

Patek Philippe Grand Exhibition, held until 7 June at the Saatchi Gallery in London, spans 15 thematic areas allowing visitors a unique chance to see more than 400 exceptional timepieces, and witness the skills of the craftsmen in live presentations throughout the event.

The gold Cage automaton table clock chirps to the sound of five singing birds and was made for the Turkish market in the 1830s. The clock is part of Patek Philippe's formidable collection of historic clocks and watches. 

Patek Philippe Watch Art Grand Exhibition, taking place in London's prestigious Saatchi Gallery, runs until 7 June and is a unique opportunity for the UK public to get a first-hand feel for why Patek Philippe is considered to be the world's finest watchmaker.