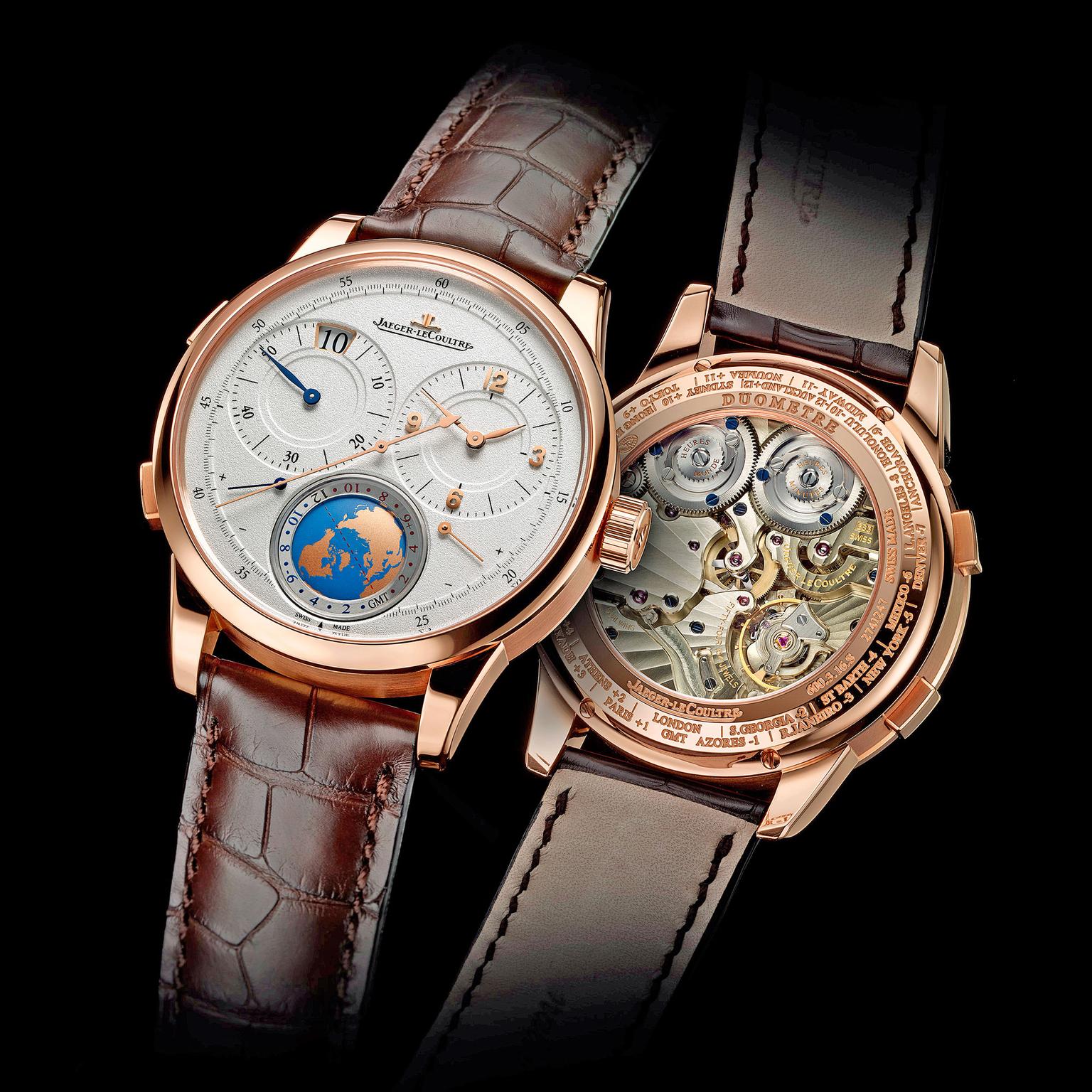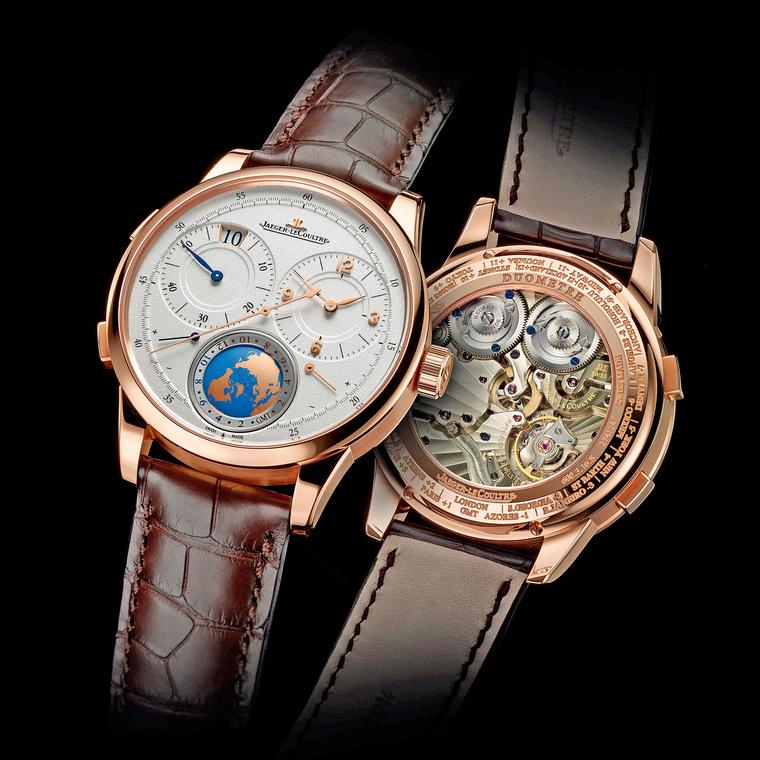 Imagine you are in Taipei on business and have to schedule a conference call with your business partners back in London. You are jet-lagged, can't hook up to the WiFi in the hotel, and can't remember whether it's seven hours ahead or behind at home. This is where dual time or GMT watches come in handy.
See other travel watch alternatives to the GMT watch here
A GMT watch shows you the time in two places simultaneously, either with two separate counters on the dial - one for home and the other for local time - or with an additional hand that reads your home time. So you don't make inopportune phone calls in the middle of the night, the home time is usually read against a 24-hour scale.
Unlike any other GMT timepiece on the block, Jaeger-LeCoultre watches unpacked an exquisite travel companion that allows you to set the minutes in a second time zone - a unique function that will be appreciated by travellers to countries with non-standard time differences, such as India and Venezuela where time differences are measured in half-hour intervals.
Read more about Jaeger-LeCoultre watches
Breitling is also renowned for its professional pilot's watches, and the Transocean Chronograph GMT couples a chronograph with a handy GMT function signalled by a red hand on a 24-hour scale. Bremont watches are also associated with aviation and have forged an original partnership with the British manufacturer of ejection seats, Martin-Baker. Bremont's collection of MB chronometers undergo the same rigorous testing as the seats themselves, making the MBIII model, with a 24-hour GMT hand, just the kind of watch you want to be wearing as you are rocketed to safety out of your fighter jet.
GMT watches came to the fore with the dawn of international aviation and were originally worn by pilots. One of the best-loved pilot's watches, the GMT-Master - aka the Pepsi watch because of its red and blue bezel - was developed by Rolex in 1955 with the input of Pan Am pilots. With an additional arrow-tipped hand to read home time against the 24-hour bezel, the Rolex GMT-Master II watch as re-edited last year with a brand new two-tone ceramic bezel designed to bring out the transatlantic pilot in you.
Read more about some of the best-loved pilot watches here
Moving up the flight cabin into more sophisticated, and more expensive, classes we have the Girard-Perregaux GMT watch with a second time zone function in a separate 24-hour disc, along with realistically rendered Moon phases and a large date window, all set against a smoky sapphire dial revealing parts of the movement.
Vacheron Constantin also added a dual time model to its Overseas collection this year. A limited edition of just 300 timepieces, the watch has an ultramarine blue dial and an additional 12-hour sphere at 6 o'clock, plus day/night indication, a power reserve indicator and a date disc. On the subject of seas, Ulysse Nardin's Dual Time Manufacture watch, with its rope motif on the dial to underline the brand's nautical past, features a convenient and easy-to-consult second time zone porthole at 9 o'clock.
See more nautical-inspired watches here
For travellers with no pressing agenda, and who are not bothered about time, take a look at this beguiling Hermès GMT watch, called L'Heure Masquée. Crisp as a starched white shirt with pleats, this über elegant watch only displays time on demand. By pressing the pusher on the crown, the hour hand appears out of the blue to indicate the time, and the GMT window at 6 o'clock opens to reveal your home time. When you let go of the pusher, the hour hand tucks itself neatly behind the minutes hand, and the second time zone window shuts. A perfect companion for those fortunate enough not to live by the clock.
Read more on men's watches at Baselworld
Breitling is renowned for its professional pilot's watches and the Transocean Chronograph GMT couples a chronograph with a handy GMT function in a 43mm stainless steel case and mesh bracelet. 

This beguiling 40.5mm rose gold GMT watch from Hermès called L'Heure Masquée only displays time on demand making the hour hand appear out of the blue and the GMT window at 6 o'clock open. 

Girard-Perregaux re-edits its 44mm Traveller watch with a metallic grey transparent sapphire crystal dial and a rose gold case and combines its GMT sphere with Moon phases and a large date window. 

Sporty yet undeniably elegant, Vacheron Constantin's Overseas Dual Time watch in a 42mm stainless steel case hosts a dual date display on the dial with a night/day indicator. 

The 42mm rose gold Duomètre Unique Travel Time watch by Jaeger-LeCoultre is the first world-time watch enabling to-the-minute adjustment of the second time zone.