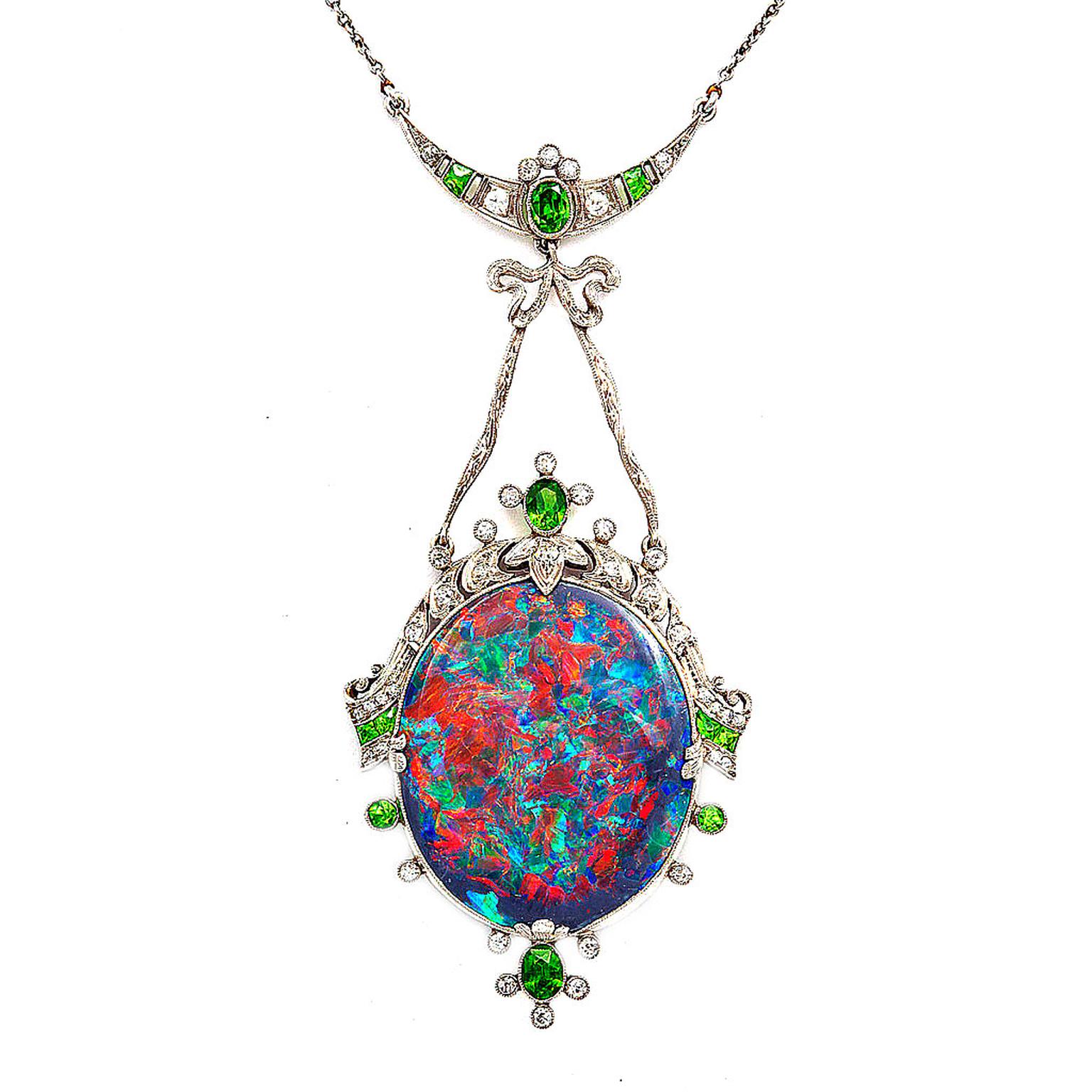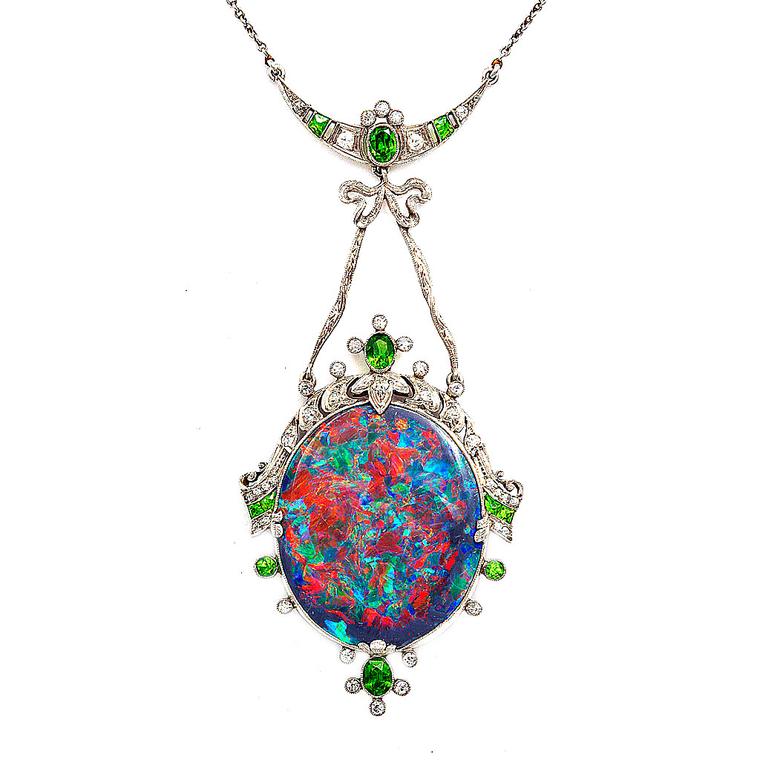 Like other gems with unique histories, the opal, October's birthstone, is filled with a rich narrative past. Through ancient times and different cultures, this intriguingly mysterious and fiery stone, with its vivid hue that changes depending on the light and type, has been thought of as magical. Opal jewellery has weathered superstitions of bad luck, along with the ups and downs of fashion, to become one of the most widely loved gems by antique jewellery aficionados and modern jewellery designers alike.
The word opal derived its name from "opalus", which means "to see a change in colour". The Romans prized opals, ranking them second only to emeralds, and believed them to bring the owner good fortune. The Romans also believed these gems symbolised hope and purity. Pliny, the Roman scholar, wrote of the opal: "There is in them a softer fire than the ruby, there is the brilliant purple of the amethyst, and the sea green of the emerald - all shining together in incredible union."
The Ancient Greeks believed that opals brought foresight and prophecy, while Arab cultures thought opals fell from the heavens in flashes of lightning, which is what imbued them with their changing colours. Although there were also connotations of ill fortune attributed to the gem, it wasn't until the 19th century that opals dramatically fell out of favour for two reasons. 
See more iridescent opal jewellery 
The first is a story of a cursed opal that King Alfonso XII of Spain received in a ring from a vengeful comtesse he had previously courted. After giving the opal ring to his wife, she died unexpectedly. The ring was passed down through generations and each new owner also died mysteriously. The depressed king decided to wear it himself, and he also died shortly afterwards. But at the same time, cholera had reached epidemic proportions, killing more than 100,000 people from all class levels, which was most likely the real reason for these untimely deaths.
The other, more widely known, story is that opals had a reputation for bringing bad luck to the wearer if it was not their birthstone. Sir Walter Scott's Anne of Geierstein, in which an opal hair ornament brought catastrophe to its owner, is said to have started this superstition. After a huge discovery of opal was made in Australia, a British Territory, in 1870, Queen Victoria wore opal jewellery to dispel the superstition. She also presented her friends and five daughters with gifts of fine opals. It was Tullie Cornthwaite Wollaston, born in South Australia in 1863, who introduced Australian opals to the rest of the world.
Read more about Coober Pedy, the Australian opal capital
By the later part of that period, opals were being designed into all categories of jewellery such as classic five stone Victorian rings, opal brooches set into lockets and later, in Edwardian times, in lavalieres with delicate garland surrounds. Art Nouveau saw the artistry of mixing various types of opals into one piece. 
Opals range from cool to warm in colour. There are the more common flecked blue/green variations, and Mexican fire opals that range from deep yellow to orange to pale red. The vivid rainbow-effect of Australian Boulder opals have become one of the most widely sought after, while the most luxurious are the fine, mysterious black opals with pops of blue, pink and violet.
Glorious Antique Jewelry Victorian opal earrings with rock crystal surround.

Doyle & Doyle antique opal and diamond angel pendant with European and rose-cut diamonds in a Rococo-esque design, circa 1900. 

Doyle & Doyle Arts & Crafts opal, pearl, demantoid garnet and ruby pin/necklace with a bezel-set black opal and black enamel detail, attributed to Karl Rothmuller, circa 1910.

Elizabeth Rose Antiques 18ct white gold, platinum, Australian opal and diamond cluster antique ring, circa 1915.

Lang Antiques yellow gold Art Nouveau brooch comprising black opals, white opals, diamonds and rare demantoid garnets set in platinum bezels. 

Louis Wine Ltd 18ct rose gold, opal and diamond carved half-hoop ring, accented with old mine-cut diamonds, circa 1900.

Leah Gordon Antiques inlaid opal brooch depicting a lighthouse on a rock outcrop overlooking the ocean. The brooch is highlighted with varying types of inlaid opal, surrounded by 12 old European and old mine-cut diamonds, set in 14ct gold.

A La Vieille Russie antique black opal pendant set in a platinum mount with demantoid garnets and diamonds, American, circa 1915.