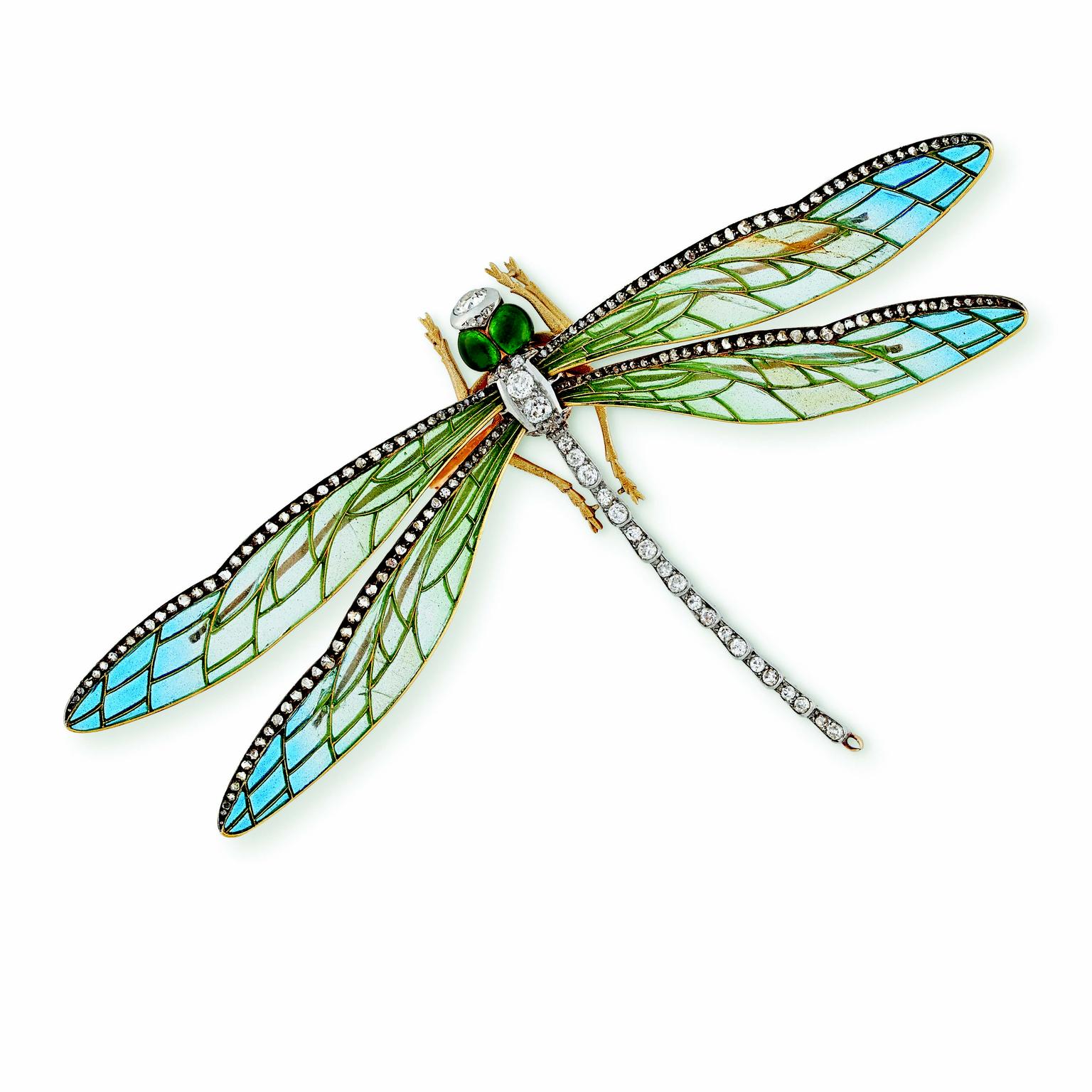 From the years 2015 through 2017, I was the contributing antique and vintage jewellery editor for the Jewellery Editor, this online magazine dedicated to luxury jewels. Although I cover renowned makers and emerging contemporary designers, I also have an obsession for jewels designed between the 1700s and the 1920s. Show me a posy ring with an affection inscription, a tiara that turns into a necklace, a pair of matching Victorian bracelets that were never separated or a Belle Epoque necklace that feels like lace and I become speechless, enchanted and often entranced.
So while speaking to Maria and Christine - co-founders of The Jewellery Editor - about my latest book The Modern Guide To Antique Jewellery (ACC ARTBOOKS April/May 2022), they asked me to write about the book from my point of view, since I covered many of the styles and time periods in their online magazine. Who could turn that offer down?  What's more, Maria had previously covered my last book If These Jewels Could Talk  (ACC Artbooks 2015) so it was a natural follow-up.
I decided to write about the book for readers to gain insight and knowledge into the magical world of antique jewellery. I cover many decades in the book, but always conversationally rather than scholarly, with anecdotes and quotes from international experts, dealers and store owners. My goal was not to show what was in museums but museum quality jewellery that could be found in the market today.
As its name suggests, the The Modern Guide To Antique Jewellery provides the ultimate go-to reference whether you are a novice or consummate collector, starter antique dealer, long-time shop owner, burgeoning jewellery historian or student of jewellery-making. It is for the those of you who share an affinity for the craft and the unbridled creativity that the jewellery of the past embodies. You are part of an ever-growing community intrigued by those rare pieces that provide an instant connection with the romance, lore and legend of different periods that continue to influence jewellery styles today.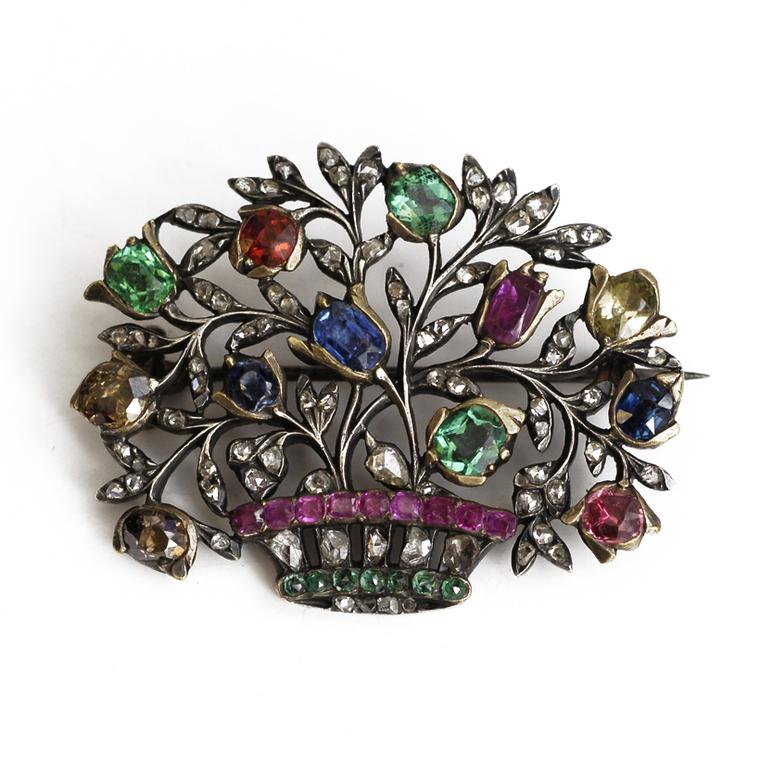 Throughout the book, you will be taken on a tour to discover the most desirable, collectible and enduring styles from the 1700s through to the early 20th century. As the text travels through the different eras and the most popular styles of the times, it introduces you to international dealers and experts who, through anecdotes, advice and shared experiences, educate on the specific styles and materials that characterise each period. They reveal secrets of their trade, from insider knowledge on how they choose pieces, to how they score the jewellery before it goes out into the marketplace. They discuss the availability of certain rare pieces, as well as the cyclical nature of the market, and how it affects supply and demand.
Various trends have influenced the popularity of antique jewellery over the past ten or twenty years. Celebrities and stars of the small and big screen started wearing period pieces on red carpets, whether Georgian rivières or Victorian brooches and diadems, while also favouring antique engagement rings. Their choices influenced women across the world.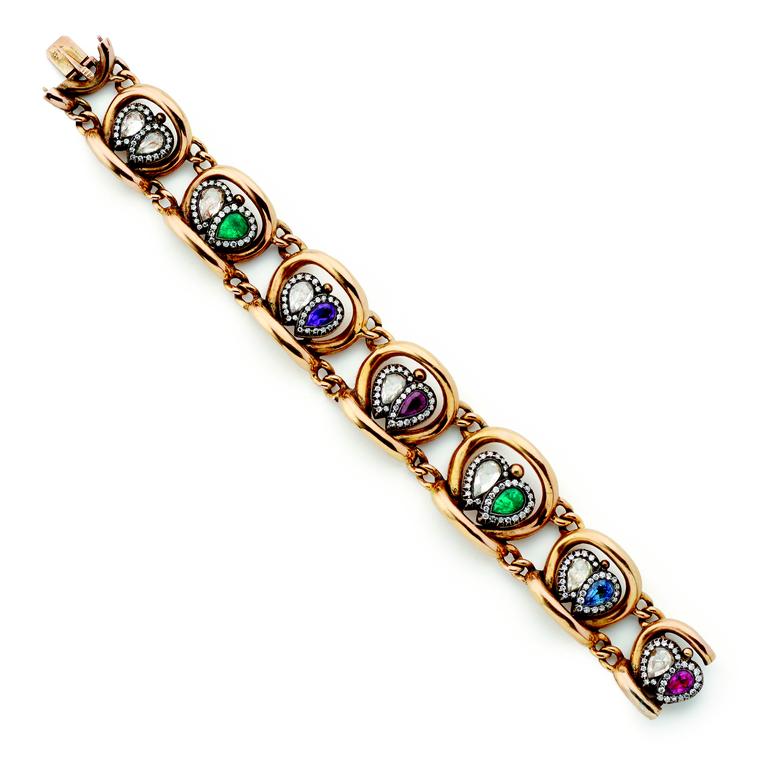 Antique jewellery tells a lasting story, one that continues to hypnotize, captivate and delight. While reading, you just might discover what makes your heart skip a beat. To collect and wear authentic, one-of-a-kind pieces conveys a part of ourselves, while it renews a part of history.
Carlo Giuliano graduated gold bracelet with enamel lozenge decorated with a raised gold cupid in front of a turquoise blue background, with hand-painted foliate design and rose-cut diamonds, framed by a pearl border, English, circa 1860-1863. Image Courtesy of Wartski, London

Georgian almandine garnet pansy necklace set in gold, circa 1800. Courtesy of The Spare Room Antiques

Giardinetti brooch of multiple gemstones, set in silver and gold with French marks on the clasp, mid-18th century. The back of the brooch is silver, encasing each of the stones in an equally artistic fashion. Courtesy of Sandra Cronan 

Edwardian natural pearl and diamond negligee necklace, circa 1910. Courtesy of Pat Saling Jewelry Collection

Edwardian natural pearl and diamond pendant earrings by Ghiso, circa 1900. Courtesy of Pat Saling Jewelry Collection

Victorian diamond necklace, silver on gold in fitted box, with fittings for tiara, brooch and hair pin stored in the box, circa 1865. Courtesy of Pat Saling Jewelry Collection

Enamel locket depicting cupid guiding a young maiden, her eyes closed, a metaphor for "love is blind", French, late 1800s. Courtesy of Métier Paris

18th-century "Flaming Heart" diamond and topaz ring, Portugal, circa 1770s. Courtesy of Métier Paris

Gothic Berlin Iron bracelet featuring acanthus leaves, with large clasp, centred by a flower, circa 1820, Geiss, Germany. Courtesy of Glorious Antiques Jewelry

Platinum and diamond bracelet with marquise shapes as the main focal point, round diamond and baguette diamonds, accents of sapphires where the links connect. Courtesy of Fred Leighton

Victorian mine-cut pear-shaped diamond transformable pendant earrings, set in silver and gold. The lower surrounding diamond cluster is removable, making a pair of simple, old-mine pear-shaped diamond drop earrings, English, circa 1860. Courtesy of A La Vieille Russie