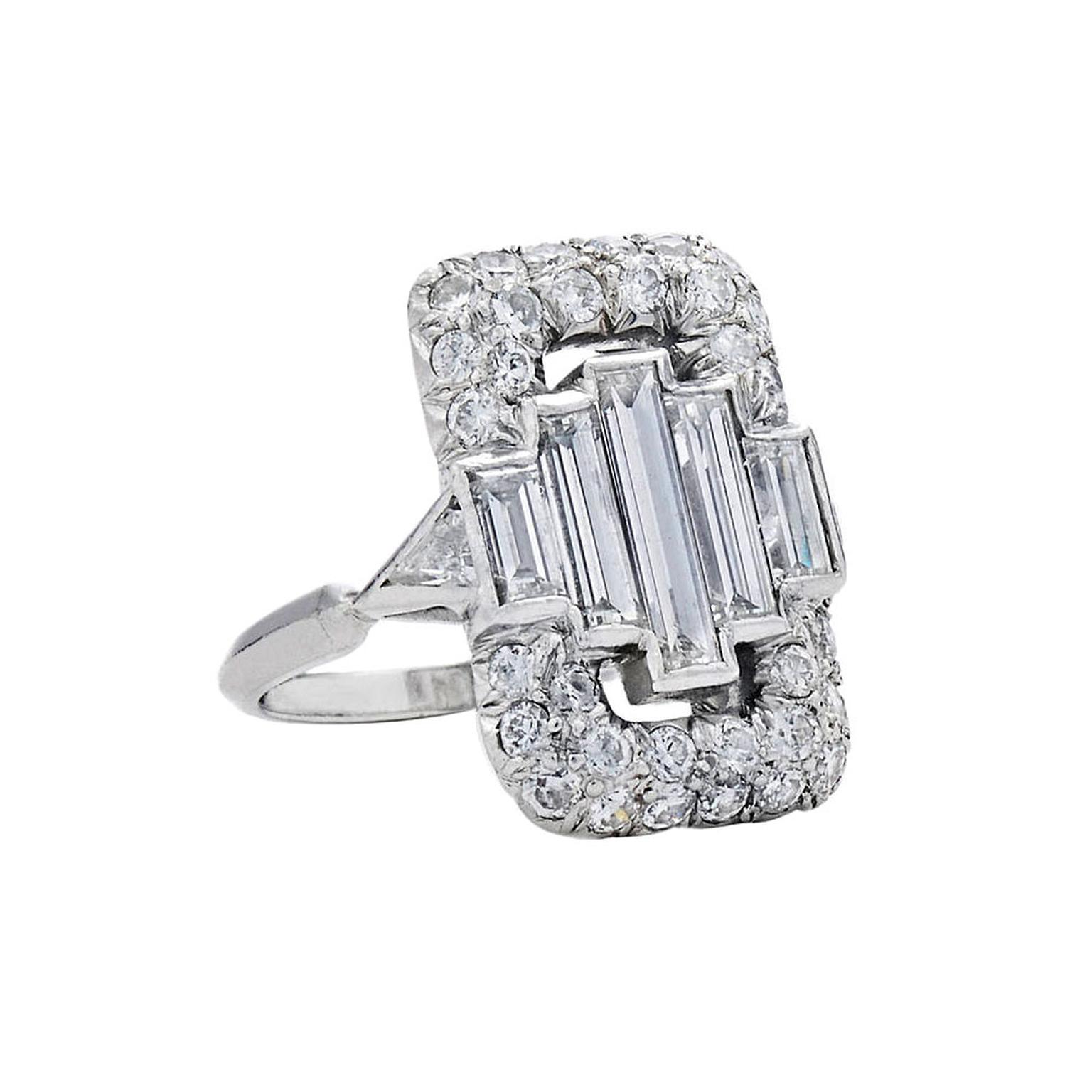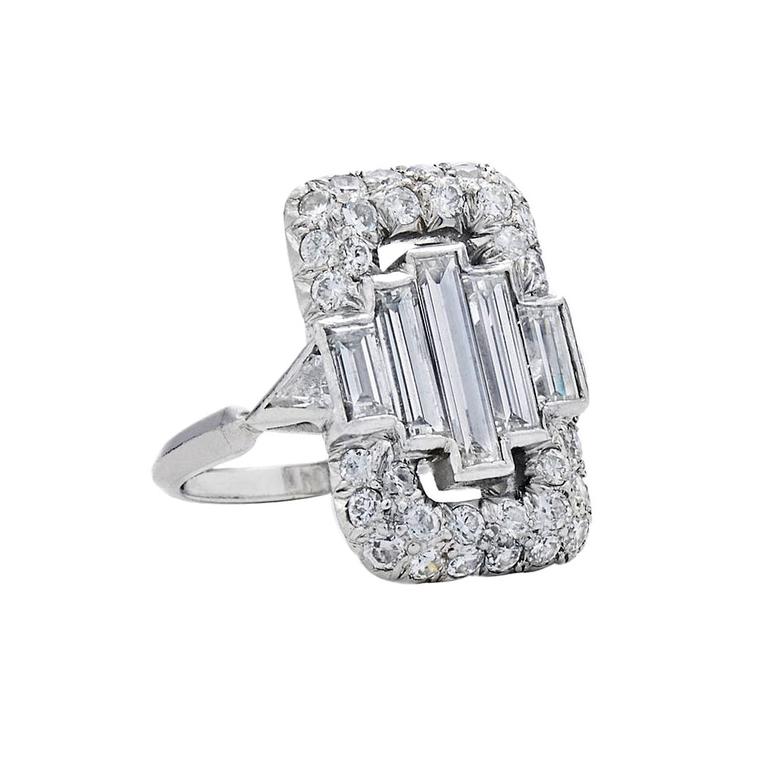 If you are lucky enough to be an April birthday girl, you were born to wear the most brilliant diamond jewelry, which has lit the faces and graced the jewelry boxes of great nobility and Hollywood legends. 
Writers romanticized and philosophized about them, and screen sirens such as Mae West and Paulette Goddard draped themselves in them. Dripping in faux versions, Marilyn Monroe sang about them, and Grace Kelly and Cary Grant starred alongside them. Ian Fleming even named a Bond film based on the most renowned and effective advertising slogan in the history of jewels: "A diamond is forever."
Throughout centuries, in various civilizations, diamonds have represented permanence and stability, and still do. The Greeks called diamonds adamas - meaning unconquerable. Maybe it's because they withstand fire and are the hardest of all gemstones, or that they were traded, sold, stolen and found again, and have been ascribed certain values and powers that has earned the diamond it's enduring place in history.
In addition to the royal pieces of different periods, antique jewelry styles represent some of the most intriguing of diamonds around the globe today. Here is a range of diamond jewelry from different time periods. So, what is your style? Which would you choose for your birthstone gift? 
For those who prefer truly early looks, you can travel back to the 16th century where you will find primitively cut diamonds, such as the table cut and half-octahedron, being the popular cuts of the day. These were often set into gold with closed backs in an early cluster or quatrefoil setting.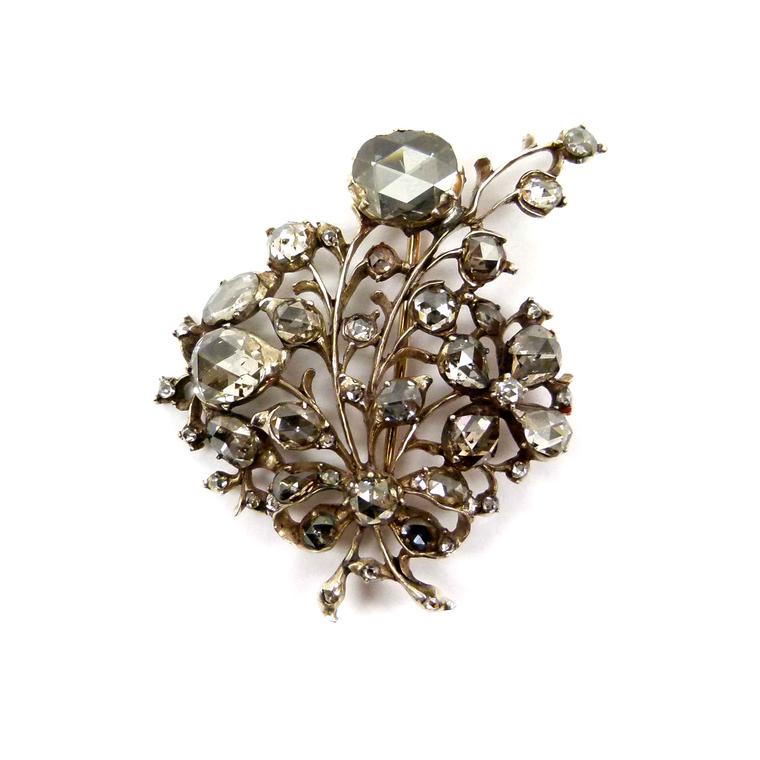 In the 17th century, diamonds became more obtainable when the jewelers of King Louis XIV of France brought them back from the famed Golconda mines in India. This era gave birth to the rose cut, with its six-faceted domed top and flat bottom, while the 18th century welcomed the mine cut, which had more facets and deeper culets to let in more light.  
The Georgian era, so desirable today amongst collectors, featured both of these cuts but were limited by early cutting techniques. Therefore rose and mine-cut diamonds of this and the Regency period were set into silver-topped gold, with the gold adding strength, and the silver allowing the diamonds to shine against the oxidizing of the white metal. Closed backs allowed for foil, which detracted from the imperfect color and gave the diamonds a whiter appearance. 
Some of the most recognizable looks of the period and those that are enchanting in artistry and styles include pendeloque earrings, five and seven-stone rings, en tremblant-set floral spray brooches, as well giardinetti looks (little flower pots). Other popular rings of the time were the Bagues au Firmament - translating as rings of the heavens - with a blue enamel background representing the night sky and diamonds representing brightly sparkling stars. While there are smaller stones in these pieces, they are rare and valuable when it comes to something twinkly to spark up your birthday.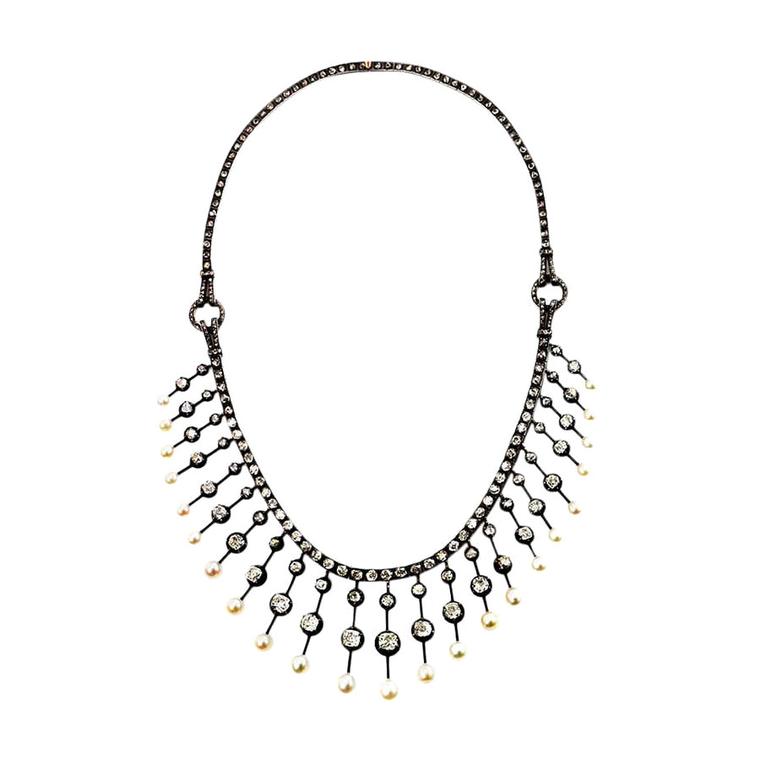 During Victorian times, the industrial revolution and an influx of more diamonds allowed rose and mine cuts to be more precise, and opened backs came into vogue, with earlier styles set in silver over gold and later into yellow gold. Iconic styles from this period include the fringe necklace, smaller pendant and double drop earrings - a great gift for any woman celebrating various milestone birthdays - and symbolic motifs set with diamonds in brooches and decorating the tops of lockets.
For those who like their diamond jewelry more airy and lacy with openwork and feminine floral motifs, the Edwardian/Belle Époque period is for you. This era focused on flowers, bows and scrolls with an ultra fine hand. Platinum also came into the fore and was first fused to gold. The most durable of all the metals, once the malleability of platinum was perfected, it could be used for much smaller settings and intricately detailed pieces. There are a range of brooches that seem like they were spun out of lace, plus chokers and hair ornaments, which are sometimes interchangeable, and lavaliere - single pendant necklaces suspended from two chains - and negligee styles, this one being an offshoot of the lavaliere with two drops at uneven points.
The first decades of the 20th century saw Boucheron, Cartier, Van Cleef & Arpels and other innovative jewelry houses exhibiting at the 1925 Exposition Internationale des Arts Décoratifs et Industriels Modernes. The linear geometry of the Art Deco movement (named after the Exposition) was complemented by technological advances in diamond stone-cutting, creating the round brilliant with its 58 facets, as well as other unique shapes of the period: marquise, half-moon, baguette and pear. These ultra-streamlined designs would last for more than a decade. 
At first it was a very white-on-white look with diamonds and platinum. Then later in the 1930s, the Art Deco style became influenced by other cultures and colored gemstones were added back into some of the pieces. Unsigned pieces of the day are also quite collectible and offer similar attributes in look, style and workmanship as the signed pieces.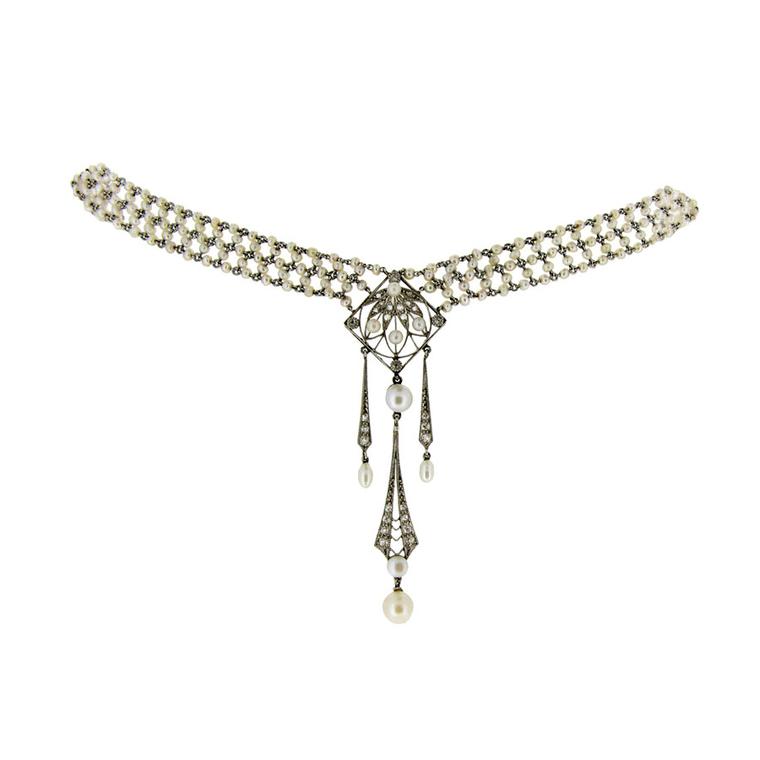 It was a time of freedom for women who hiked up their skirts and wore elongated sautoir-style necklaces with tassels or pendant bottoms. Women gained the right to vote in the US and soaked up the Jazz Age, dancing the night away in wider than wide flexible line bracelets with multiple cuts of diamonds and piercing work, any of which could become a wardrobe staple for the modern woman. There were standout geometric streamlined rings and clip sets that could be fastened to just about anything. 
Whatever your personality, diamond jewelry is still as much in style today as it was when it was first produced. Diamonds are the longest-running hit - from the silver screen to engagement rings, to women who want something a little special to celebrate their big day.
Bentley & Skinner late Georgian diamond earrings, circa 1830.

Bentley & Skinner Regency diamond and blue enamel cluster necklace, circa 1820.

Bentley & Skinner Georgian Bagues au Firmament blue enamel and diamond ring.

S.J. Phillips 18th century rose-cut diamond spray brooch, English, circa 1750.

S. J. Phillips antique table-cut diamond and gold closed back cluster ring, circa 1600.

Sandra Cronan Belle Époque platinum diamond-set hair clip, signed T.B. Starr.

Kentshire antique diamond and pearl fringe necklace set with two diamonds and a  pearl, in silver and gold. 

Berganza diamond, pearl and enamel automated turban brooch attributed to Garrard, circa 1910. 

Berganza close-up of an Art Deco diamond and pearl sautoir, set in platinum. 

Sandra Cronan platinum Art Deco diamond double clips, set with baguette and brilliant-cut diamonds, French, circa 1925. 

Stephen Russell Art Deco platinum, gold and diamond bracelet, circa 1930.

Fred Leighton Art Deco platinum baguette ring with pavé, single-cut diamonds.