Marco Bicego, the man and the jewellery brand, are both from Trissino, in the Veneto region of northern Italy. This corner of Italy, rich in culture and history, is also renowned for its tradition of goldsmithing.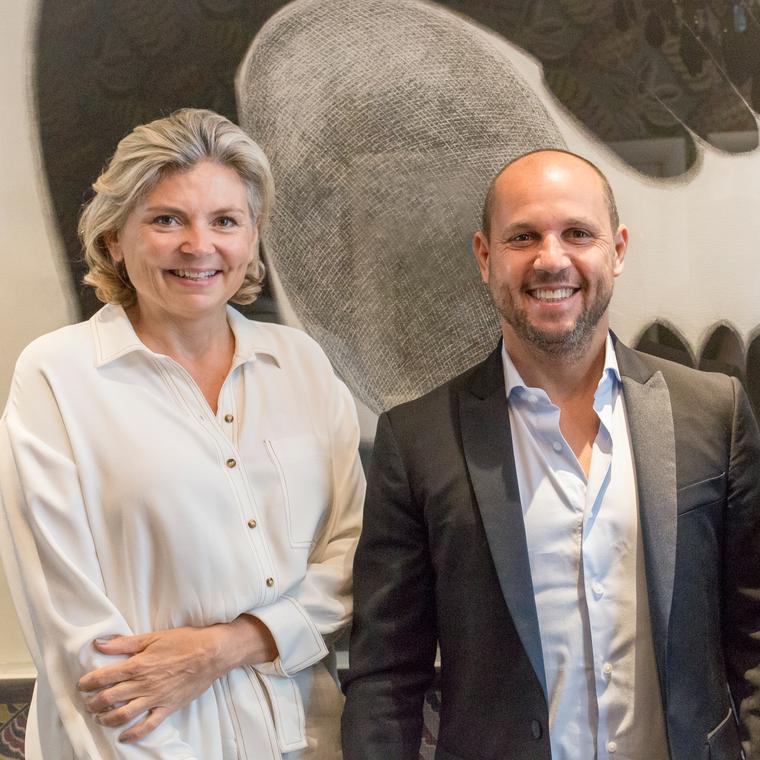 "The goldsmith tradition is deeply rooted here. I wanted to bring this tradition back to life, giving it a modern interpretation," says Marco Bicego, who is at the helm of the company. "Craftsmanship is fundamental for me and for the brand. What has never changed and never will is that each and every piece of Marco Bicego jewellery is crafted by hand by my artisans in our headquarters."
It was Marco's father, Giuseppe Bicego, who in 1958 founded a small workshop specialising in chains. Alongside his father, Marco learnt the skill of working with gold. "I never trained to be a jewellery designer," says Marco. "But working with gold means that I fully understand the process of jewellery making, and what I can expect from my jewellers."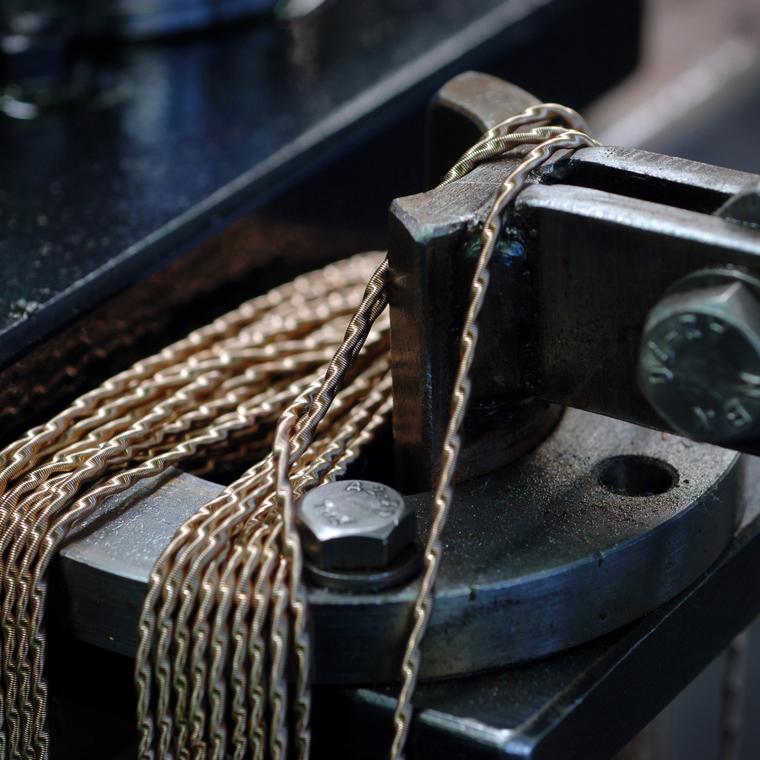 Everyday jewels are something that the Italians excel at, and no one more so than Marco Bicego, who fuses old-school skills with clean and simple lines. Unfussy and timeless, his jewels add a layer of sophistication to an outfit.
Immersed in the gold-working tradition of his father's workshop, Bicego has taken craftsmanship to new heights with his innovative, minimalist designs. Mastering the techniques allowed him to break the rules. In his hands, gold is textured to a silk-like sheen thanks to the laborious bulino hand-etching technique. Gold is spun into the finest threads to create coils that drape around the body with the ease of fabric. Under his direction, in just 10 years, Bicego has created an award-winning brand known around the world and worn by famous women.  
"I create comfortable jewels in a modern style that are easy to wear everyday," explains Bicego. "Details are crucial - they're what makes the difference. A clasp that can be handled on one's own, for example. A jewel is something you want to show off, but also something you have a very physical relationship with. My ultimate satisfaction is when I see a woman wearing my jewels as if they are an essential part of her - something she never removes."
What first strikes me about Bicego's jewels is how light and flexible they are. The Lunaria jewels imitate the membrane lightness of the dried seeds of the lunaria flower rustling in the wind. Slices of aquamarine in a necklace are almost leaf-thin, with gold bezel settings reduced to an elegant minimum, and every surface textured or polished to be pleasing to the touch. Each disc of the necklace is joined with the smallest of links, giving the piece both flexibility and the polished perfection of superior craftsmanship. A Lunaria ring of an irregular-shaped pavé-set diamond disc is gently undulated to give an organic look and feel. The look may be casual, but the workmanship is anything but.
 "Nature has always been a great source of inspiration for me," says Bicego. "This is why I choose organic shapes and natural gemstones for my jewels. To capture the moment in a jewel… it actually takes quite a while!"
Travel is another great stimulus for Bicego. The Masai collection gives tribal jewels a glamorous makeover. Combining multiple rows of golden coils punctuated by diamonds is a very contemporary way to wear large gold jewels. But despite their size, the coils' slinky movement makes them easy to slip on and wear all day. So much so that when I tried on the 11 coils of gold that make up the Masai bracelet, I almost forgot I had it on under my jacket cuff as I said my final goodbyes to the talented Mr Bicego. 
Maria Doulton meets the man behind the award-winning Italian jewellery brand, Marco Bicego.

In 1958, Marco Bicego's father founded a small workshop in Italy specialising in gold chains. Today, Marco still continues to create innovative designs using gold spun like silk.

Marco Bicego, the man and the jewellery brand, are both from Trissino, in the Veneto region of northern Italy.