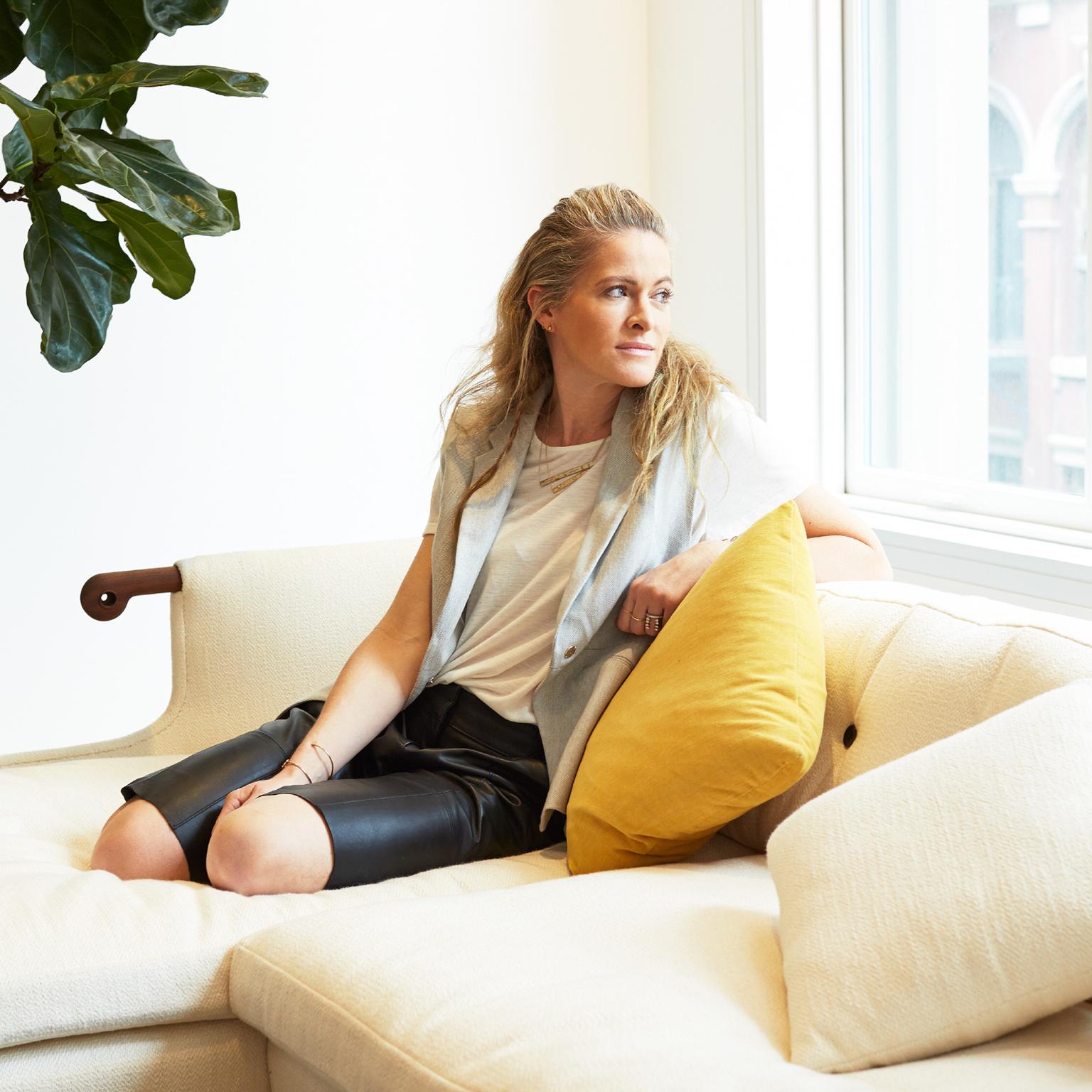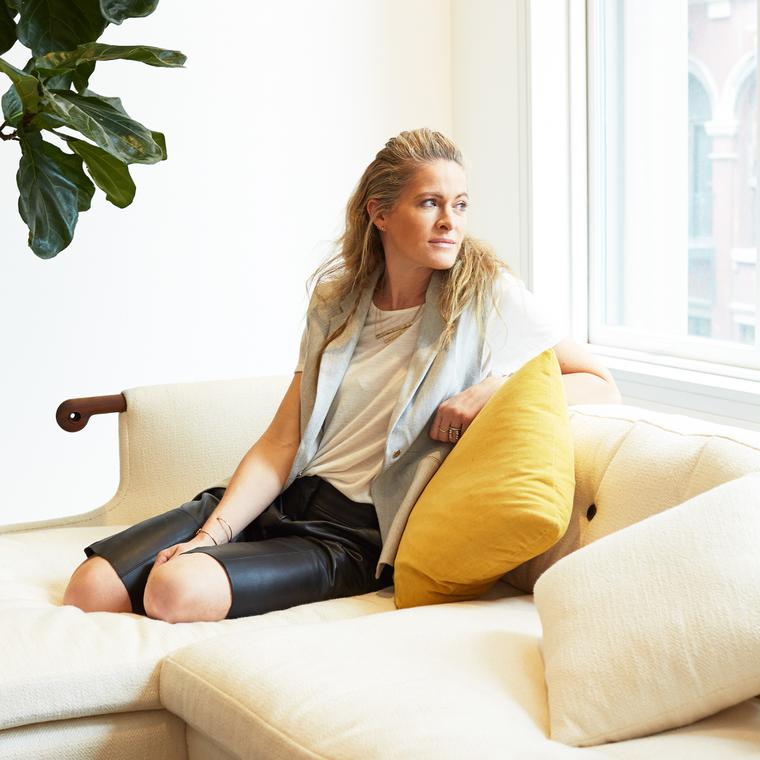 Literally hundreds of start-up jewellery brands launch each year, and with that kind of volume, it's hard to stand out. But as soon as I was shown Foundrae's enamel bar necklace, below - which can be personalised with your name in Gothic script - I was hooked. 
A big fan of Buddha Mama and Ana de Costa, two jewellers who incorporate spirituality into their creations in the most beautiful of ways, I love how Foundrae does the same in an authentic, highly personal style. But it is the collectable quality of these jewels, with their references to Victorian-era designs and the endless possibilities presented by the different charms, that really resonates with me.
I spoke to co-founder and creative director Beth Bugdaycay, who launched Foundrae with her husband Murat earlier this year, to find out more about this budding new brand from New York.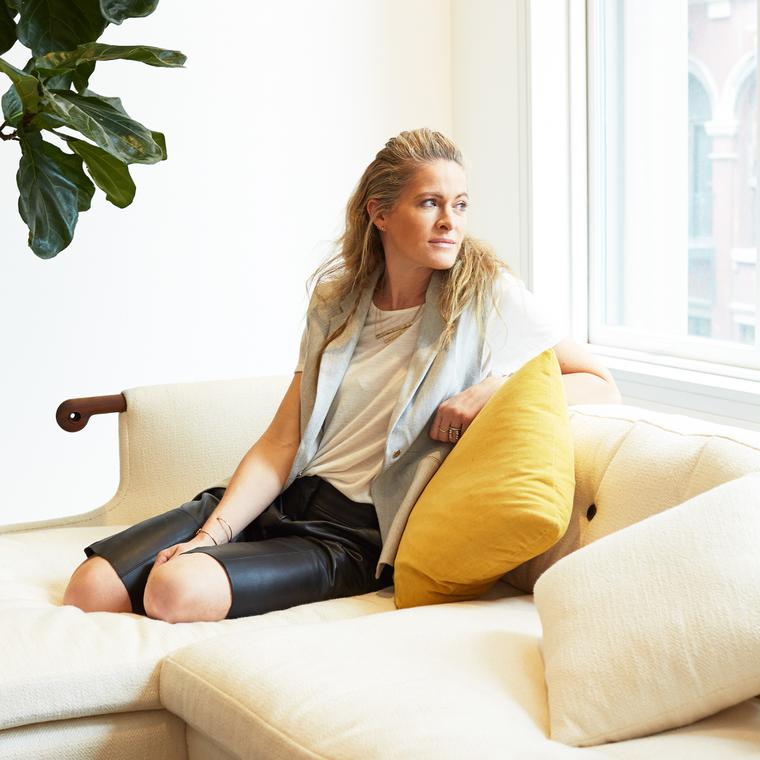 You describe your jewels as modern heirlooms. How would you sum up the Foundrae style?
Authentic. Classic. Personal. Autobiographical. These are a few of the words I use to describe the Foundrae collection, which are modern heirlooms, ones that allow the wearer to express something of herself to the world.
You worked in fashion before setting up Foundrae in 2015. What have you learned building a brand from scratch?
It has to come from the heart - that's the only way a brand can maintain strong integrity yet evolve because a real person is growing and learning and reflecting those personal changes in their design.
The -ae at the end of your brand name dates back to Latin times. Was this intentional?
I'm crazy about ligatures in general. I just used an HB ligature for a custom cigar band that we made. As you recognised in your question, I often incorporate historical references. I feel that by incorporating these details, a piece develops a sense of provenance.
But from my perspective, the historical provenance is real, even though the piece might have been just created today, because each of us and the art we create is the embodiment of everything that came before us, yet it reflects our own unique experiences and heritage.  Each piece is a modern heirloom from the moment a woman claims it and puts it on. 
Tell us where you live and work.
I live in a beautiful apartment that my husband designed and developed in downtown NYC. It's truly a dream and I never, ever imagined I would live in such a beautiful environment.  I work in the den - we are so tiny we are trying to keep our overheads very low and invest straight into the jewelry instead of rent!
You use the ancient art of enamelling to add flashes of colour to your jewels. How important is the use of old-world craftsmanship to you?
The use of old-world craftsmanship ties back to the fact that I have a deep respect for time-honoured practices and the skilled artisans that continue to practice them and want to keep artisanship alive and relevant. Yet we also use very modern technology in the same piece, such as printing the molds, which imparts a juxtaposition in the aesthetic that I think makes the collection very modern and fresh.
Where are your jewels made?
In NYC.
Your Y necklaces (below) remind me of Victorian pocket watch chains, and your medallions are reminiscent of antique good luck charms. Do you encourage your customers to mix old and new?
Absolutely, I love mixing old and new, and you are insightful, I'm very inspired by Victorian pocket watches and the sentimental jewellery from that period, but think it's important to then incorporate lessons learned from the years that traversed between 1910-2016, which makes the pieces modern. I always say that we don't expect women to wear 100% Foundrae, we just want to be part of her journey.
I really love your medallions, which are exactly how I want to be wearing my jewellery right now (personalised; layered). What advice do you have for someone who loves the personalised look but doesn't know where to start?
I encourage women to start with a personal value that is meaningful to them from our core collection: strength, karma, dream, protection and wholeness, and make that their foundation. Kind of like a taproot - plant the central root and then it will sprout laterally from there.
Once you have your core identified, you can have fun adding on initials of loved ones, or a locket you inherited from your grandmother. I think a piece of jewellery is much more meaningful when it allows the wearer to express something of him/herself to the world but also serves as a reminder that each one of us has the ability to gather wisdom from the journeys we take, and use that wisdom to become braver, bolder and whole.
Your Karma collection encourages the wearer to seek truth and enlightenment. Why do think spirituality is back in fashion in the world of jewellery?
Personally, I think spirituality is always in fashion and I'm hoping that our collection inspires self-reflection and gives people the opportunity to start talking about what is meaningful to them.
For those readers who don't know your brand, which piece should they check out first?
Our Cigar band.
Name some other jewellers whose work you admire.
I really like Yves, who designs Spinelli Kilcollin. He is kind and generous and I admire how he took a very classic and simple element, a circle, and made it new. I also like Bibi van der Velden's use of unconventional materials, such as ancient mammoth tusk and scarab wings.
Will you be stocked in the UK soon?
Yes! Fingers crossed.
The ethos behind the Wholeness section of Foundrae is to seek unity through growth and balance. 

Co-founder and creative director Beth Bugdaycay, who launched Foundrae with her husband Murat earlier this year.