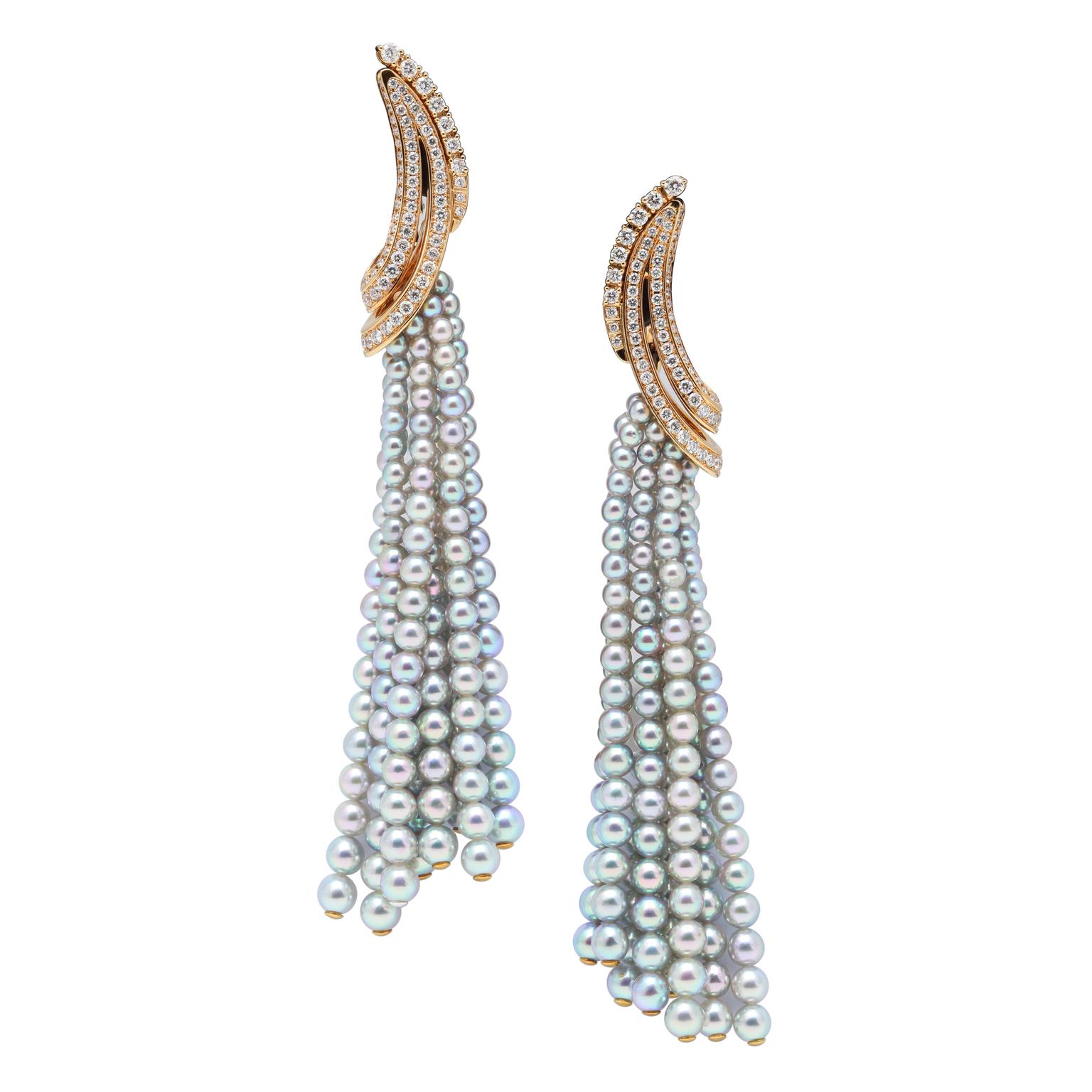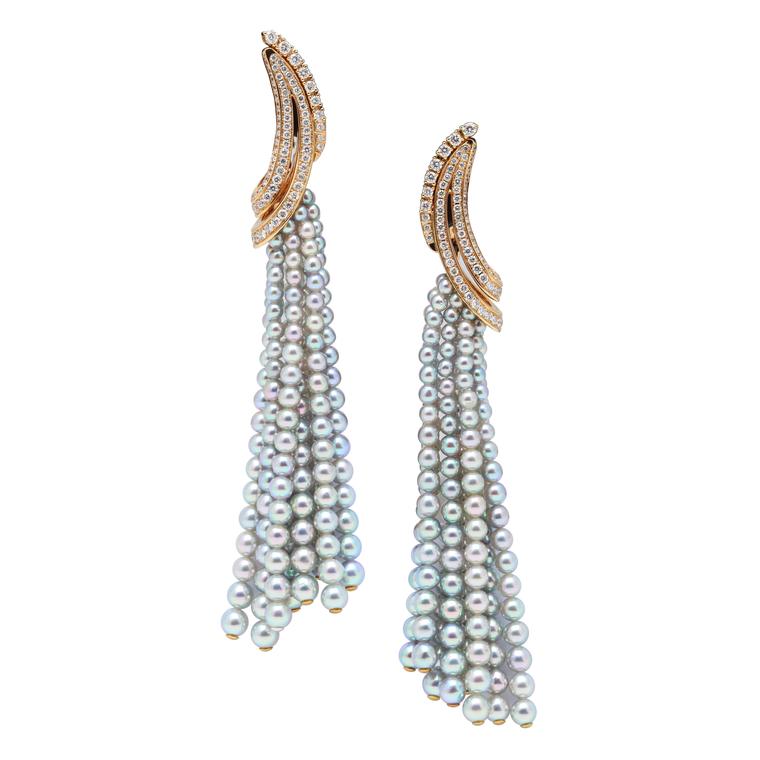 By Åse Anderson
Renowned for their delicate colours and brilliant lustre, Akoya pearls are created by the smallest pearl-making oysters in the world. Measuring no more than 6-8cm in size, the Akoya oysters can be found in the calm waters of Japan where the cool temperatures encourage a slower formation of nacre, resulting in a more compact structure, which gives the pearls their bright lustre.
Read more about the history of pearls here
Japanese Akoya pearls range in size from 2-10mm and come in a variety of colours from rose and silvery white to cream, gold or bluish grey. They are also the world's most popular saltwater pearls, so if you own a classic pearl necklace or a pair of pearl earrings, chances are that they are set with Akoya pearls. Similarly, pearl-wearing icons such as Audrey Hepburn, Elizabeth Taylor and Jackie Kennedy were most likely draped in rows of glistening Akoya pearls.
Read more about natural pearl necklaces here
It is impossible to talk about the Akoya pearl without mentioning Kokichi Mikimoto, whose name is inextricably linked to the lustrous pearl. The son of a Japanese noodle maker, Mikimoto created the world's first cultured Akoya pearl in 1893 by manually introducing an irritant into an oyster to stimulate it to form a pearl. The advent of cultured pearls in the early 1900s turned the whole pearl industry on its head and caused the value of natural pearls to plummet. Whereas once pearls had been the preserve of the upper classes, the gems were now available for all to buy. By 1935 there were 350 pearl farms in Japan, producing 10 million cultured pearls every year, and Mikimoto had to constantly defend himself against accusations that his pearls were not "real".
However, scientific evidence spoke to the contrary: the cultivated pearls had the exact same properties as those formed in the deep sea beds, the only difference was that they had a helping human hand in getting the natural process started.
However, just as in nature, not all cultured Akoya oysters produce perfectly round, lustrous gems. The cultured pearls take around 10 to 18 months to form and it is estimated that less than half of all Akoya oysters survive the nucleation process. Even then, less than five per cent of the pearls produced by the remaining oysters are deemed to be high enough quality for use in the jewellery industry.
Today, Mikimoto's legacy lives on through the Japanese jewellery house that bears his name, and is famed the world over for its Akoya pearl jewellery. The radiant pearls look equally good on their own in a pair of classic stud pearl earrings, as they do when teamed with white diamonds or coloured gemstones. The recent surge in the popularity of pearls has also seen fine jewellery designers incorporating the gleaming Akoya pearl in contemporary pieces, which demonstrates its longevity and versatility. 
Click here to view the most expensive pearls in the world
One-of-a-kind Mikimoto Duet necklace, launched at Baselworld 2015, in white gold with Akoya pearls, a single conch pearl and diamonds.

Qayten white gold Twist ring featuring ripples of Akoya pearls.

Fabergé Imperial Akoya pearl bracelet featuring round and pear-shaped diamonds alongside Akoya pearls set in white gold (£38,501).

A white Akoya pearl sits alongside a warm orange sapphire in this Winterson Amber Eclipse gold ring.

White Akoya pearls nestle among precious coloured gemstones, set in yellow gold, on this pair of Seaman Schepps Bubble earrings.

iKuria yellow gold Laika grey Akoya pearl charm ring, featuring an 8mm Akoya pearl, orange and yellow sapphires and tsavorites (£1,245).

Rose gold and diamond curves sit atop strands of Akoya pearls on this pair of Qayten Twist earrings.