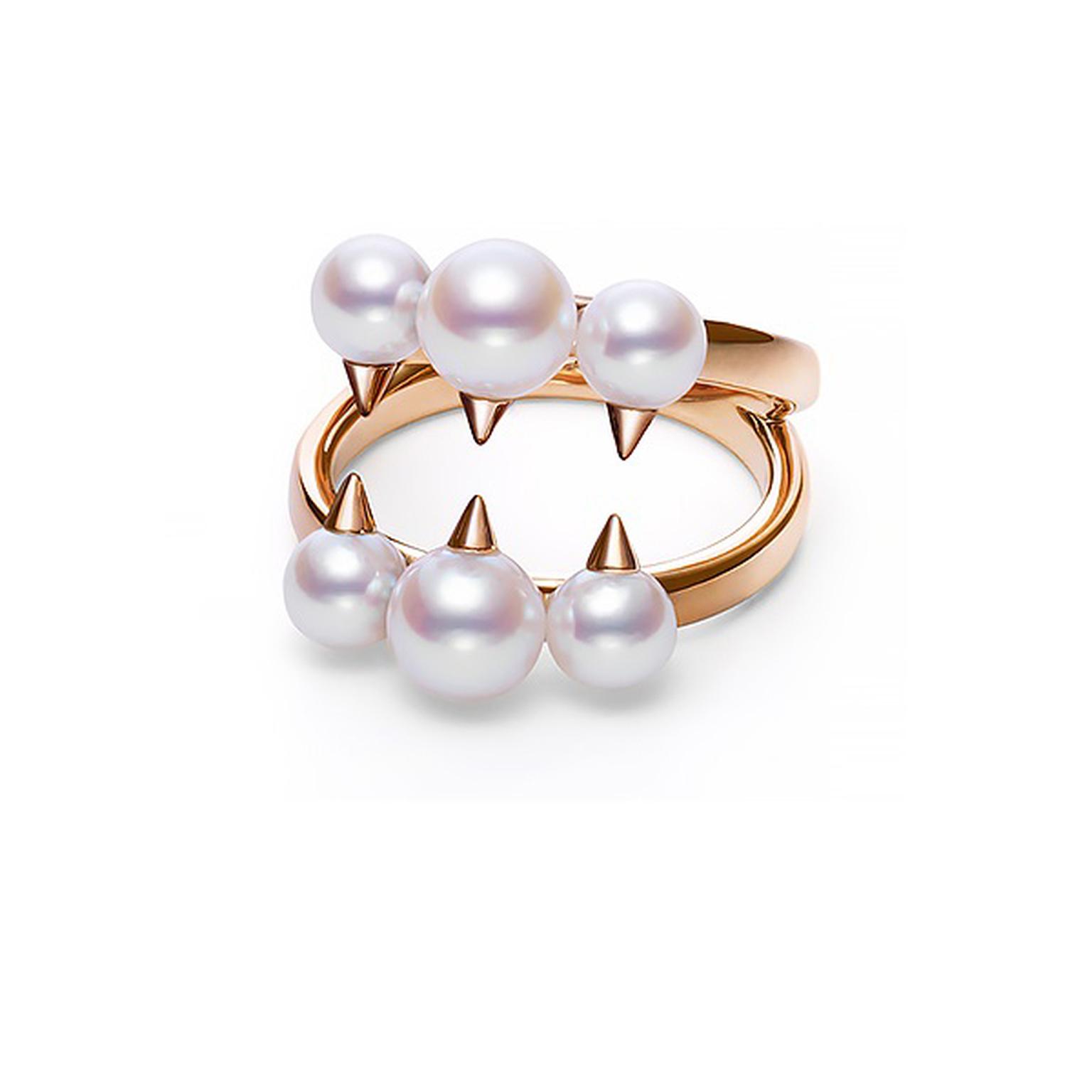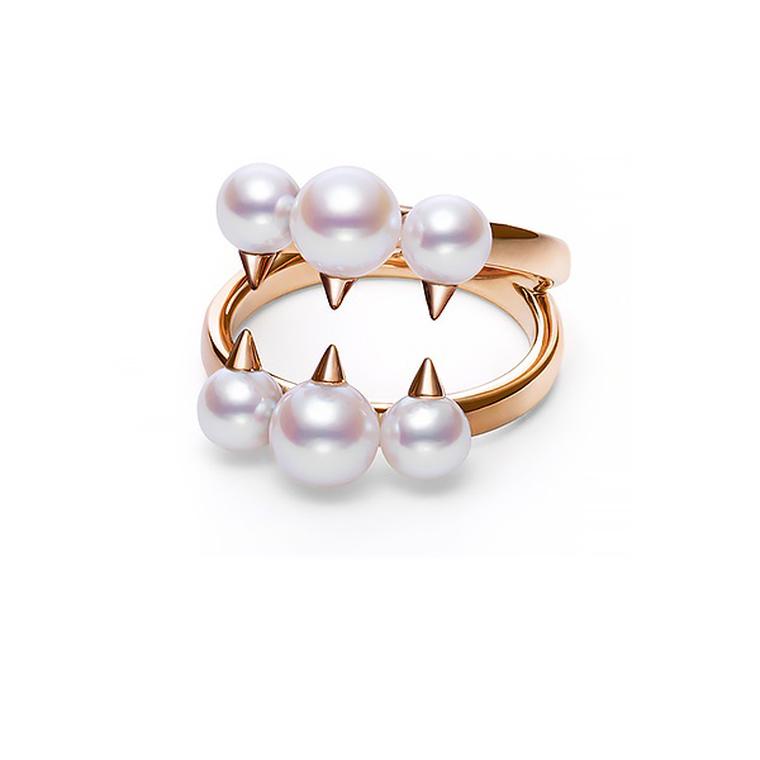 By Åse Anderson
No other gem has seen such a transformation in recent years as the humble pearl, which has been reinvented for a fashionable generation that want their pearl jewellery to look chic with a cool twist.
Read more about how pearls have become fashionable again here 
Contemporary pearls are anything but prim and proper. No longer are they neatly lined up in classic pearl necklaces, but rather incorporated into bold and modern designer jewellery pieces.
From the minimalist aesthetic of the Flow pearl rings from Melanie Georgacopoulos to the dark and opulent Holly Dyment pearl ring, this contemporary pearl jewellery demonstrate the incredible versatility of the gem.
The idea that pearls have to be perfectly round and gleaming white has also been thrown out of the window as jewellery designers hunt out a less homogenised breed of pearl. Coloured pearls and irregular-shaped baroque pearls are increasingly used by jewellers who want to create unique pieces that make a strong style statement.
Read more about coloured pearls here
Featuring pastel-coloured baroque pearls perfectly accentuated with pink and green tourmalines, it is no surprise that Paula Crevoshay's Venus bracelet won the Best Use of Color 2015 Spectrum Award.
The new-found excitement over pearls is not just limited to contemporary jewellers; the old established jewellery houses are getting in on the act too. Just look at these exuberant jewels from the Cartier Paris Nouvelle Vague collection with cultured freshwater pearls tumbling down a pendant necklace and climbing up the sides of a pearl ring.
Read more about the Cartier Paris Nouvelle Vague collection here
Pearls can also be used with great effect to emphasise the brightness and lustre of coloured gemstones, as seen in these Suzanne Syz pearl earrings featuring blue sapphires encased in micro pearls, or the aptly named Picture Perfect pearl ring with an emerald surrounded by ropes of micro pearls.
We'll finish off with a piece that, in my mind, perfectly demonstrates the juxtaposition between the traditional white pearl and bold, innovative jewellery design. Celebrated for their delicate colour and perfect roundness, Akoya pearls are synonymous with the classic string of pearls hidden away in your grandmother's jewellery box. In this pearl ring by Tasaki, however, they are poised on a double gold band with jagged edges in a jewel that walks a delicious tightrope between elegant and cutting-edge.
And perhaps that is key to the appeal of this new pearl jewellery - it taps into the rebel within us by teaming a gem so rooted in tradition with a design aesthetic that is anything but. 
Suzanne Syz Picture Perfect ring in white gold and titanium, set with a Colombian emerald, diamonds and pearls. Courtesy of Suzanne Syz.

Suzanne Syz Lady Hamilton earrings in white gold and titanium set with Ceylon sapphires, domed crown diamonds and pearls. Courtesy of Suzanne Syz.

Pink and green tourmalines surround freshwater baroque pearls in this award-winning 18ct yellow gold Venus bracelet by Paula Crevoshay.

Melanie Georgacopoulos Flow ring, set with a 10mm freshwater pearl in yellow gold.

Holly Dyment Pearl Black ring in black enamel with a marquise-cut diamond and two round-cut diamonds arched over a central pearl.

Tasaki's signature Danger ring in Sakura gold with six Akoya pearls.