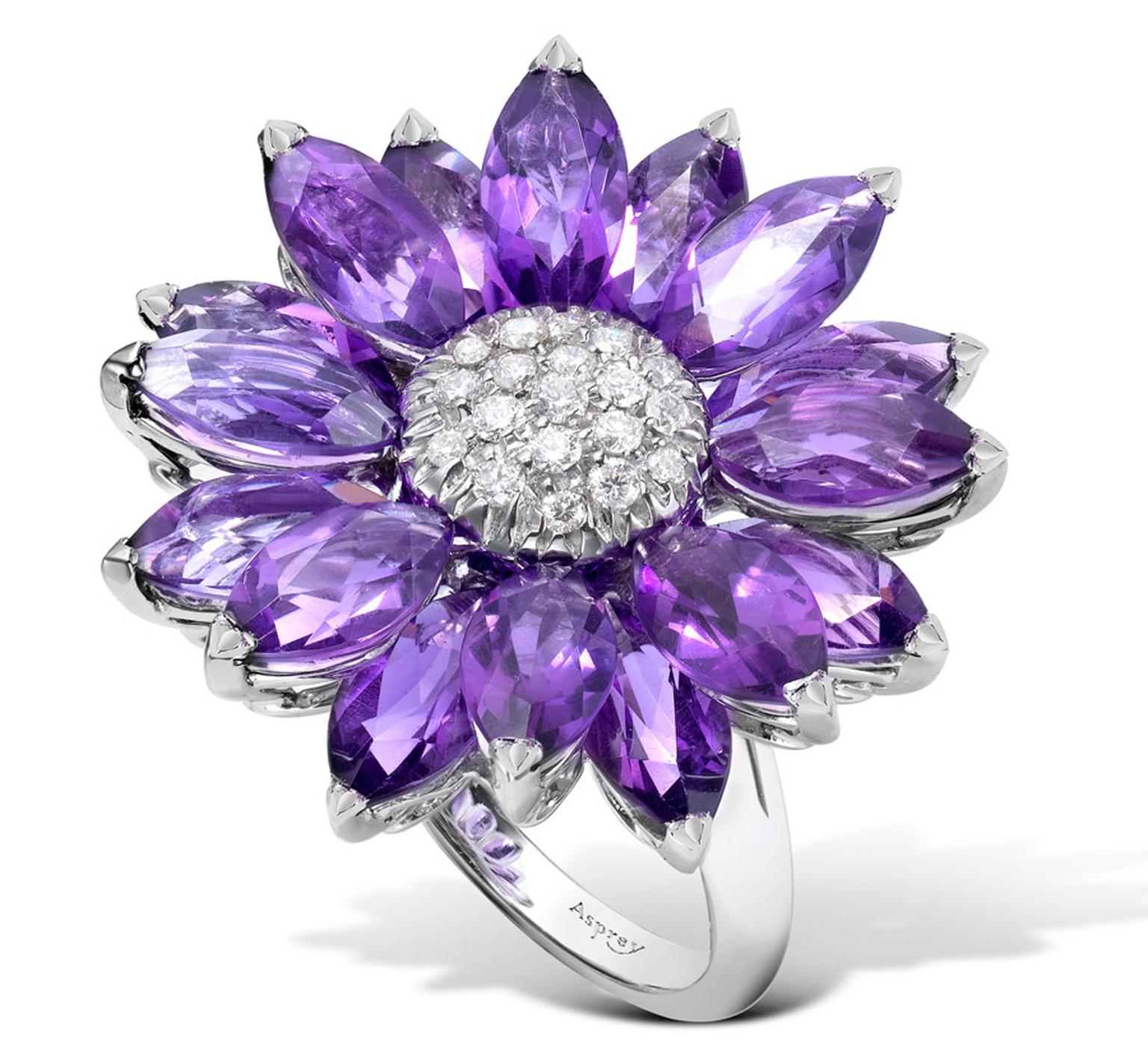 It has to be said that 2012 has been a great year to be British. The Diamond Jubilee proved a glorious success and now the London 2012 Olympics look to go down in history for all the right reasons. It is an unprecedented moment for the British Isles, and what better time than to celebrate some of the best of British jewellery than now? One society though seems to have already beaten us to the punch, with a keen eye for what makes our particular brand of luxury so British. Walpole is a non-profit organisation that brings together the best of British Luxury, with the aim of furthering and maintaining the quality it represents. It's not just about jewellery either, with members including BAFTA, Burberry, Orient Express, Royal Opera House, Harrods and many more.
For us though, it's the jewellers we're interested in, and all the companies you see here are proud members of this luxury ideal. What you have here is some of the finest jewellery being produced today, and all of it from our very own Isles of Wonder. Some, like Solange Azagury-Partridge have chosen to celebrate this British year in style. Their Regalia and Aristocrats collections a singular tribute to the Jubilee, with seven pieces inspired by the Order of Garter, the highest order of chivalry or knighthood; diamond edging brings to life bold geometric blues, on a ring, pendant, earrings, band, tiara, cuff, and brooch. Backes & Strauss have taken the Jubilee to their watches with Her Majesty's Royal Cypher on a watch face; the rose gold, diamond and mother of pearls of the Piccadilly Princess; or the quartet of multi-coloured interlocking heart-shaped timepieces.
Moving away from the Jubilee but not the Royals themselves, Garrard have taken inspiration from one of their own royal pieces. The Entanglement collection looks to the Cambridge Lover's knot tiara of 1914, as worn by Queen Mary, and later Diana Princess of Wales. Here we see an intricate diamond and gold knot motif coupled with elegant tassels of rubies, sapphires, emeralds and pearls across earrings, pendants, and necklaces. Bremont's limited edition Victory watch takes its inspiration equally seriously, though much more literally. Each watch includes parts from the HMS Victory, Lord Nelson's flagship at the Battle of Trafalgar in 1805. This is a lovingly-realised tribute to when England ruled the seas using copper and oak timber from the original ship.
Asprey have delved into their own history with pieces repeating a daisy motif. Taking a cue from the archives, jewellery like the Daisy Heritage bracelet sees fourteen flowers made up of 228 micro marquise cut and pave diamonds set in white gold. Colour vibrantly appears in the Daisy Heritage ring with a ring of amethysts proudly set, making this a particular highlight of the Daisy Collection. Boodles though may be one of the few British jewellery brands here that shows British craftsmanship with inspiration from beyond these shores. Their Wonderland collection sees a sensual mix of styles, be it the Damask Rose's Syrian inspiration or the overt Far-Eastern shapes of the Emperor bracelet.
One look at these pieces and you can see that even with this small selection, British jewellery is vibrant and varied even at the most luxurious levels. Inspiration has taken diverse and sometimes ingenious form, be it our rich Royal heritage or the echoes of glories past. Whatever the idea, this shows that jewellery-making is one luxury that Britain remains great at.
Asprey Daisy Heritage pendant. POA

Asprey diamond Daisy Heritage bracelet. POA

Backes & Strauss Diamond Jubilee watch which uses the Queen's Royal Cypher on it's watch face.

Backes Piccadilly Princess watch with five rows of diamonds surround a Mother of Pearl centre dial, a total of 327 diamonds weighing 23.34cts.

Backes & Strauss Victoria Snowdrop watch interlocks with their other heart timepieces. Crafted in white and hand set with white and natural fancy diamonds surrounding a Mother of Pearl dial.

Boodles Damask Rose ring with two Ashoka cut diamonds: 1 intense yellow and 1 white within a brilliant cut diamond set curled petal mount in platinum. £52,000

Boodles Emperor bracelet with yellow and white round brilliant cut diamonds mounted in an yellow gold openwork setting. Yellow diamonds total 5.41cts and white diamonds 9.25cts. £95,000

Boodles Ocean Tanzanite necklace with a centrepiece of a swirling wave of round-brilliant cut diamonds with a triple drop of further tanzanites at the base. Mounted in platinum. Total weight 334.77ct; diamonds 4.320cts (£67,000).

Boodles Papillon necklace with a butterfly centre piece with pierced wings comprised of pink spinels with pear shape and briolette cut diamonds. Mounted in platinum and 18ct rose gold and with an 18ct white gold clasp. Diamonds total 7.83cts, spinels 3.26cts. £75,000

The impressive back of the Bremont Victoria watch.

A delightful little embellishment turns the side of the Victoria into a remarkable tribute to the boat itself.

The launching of the watch in the shadow of the ship itself.