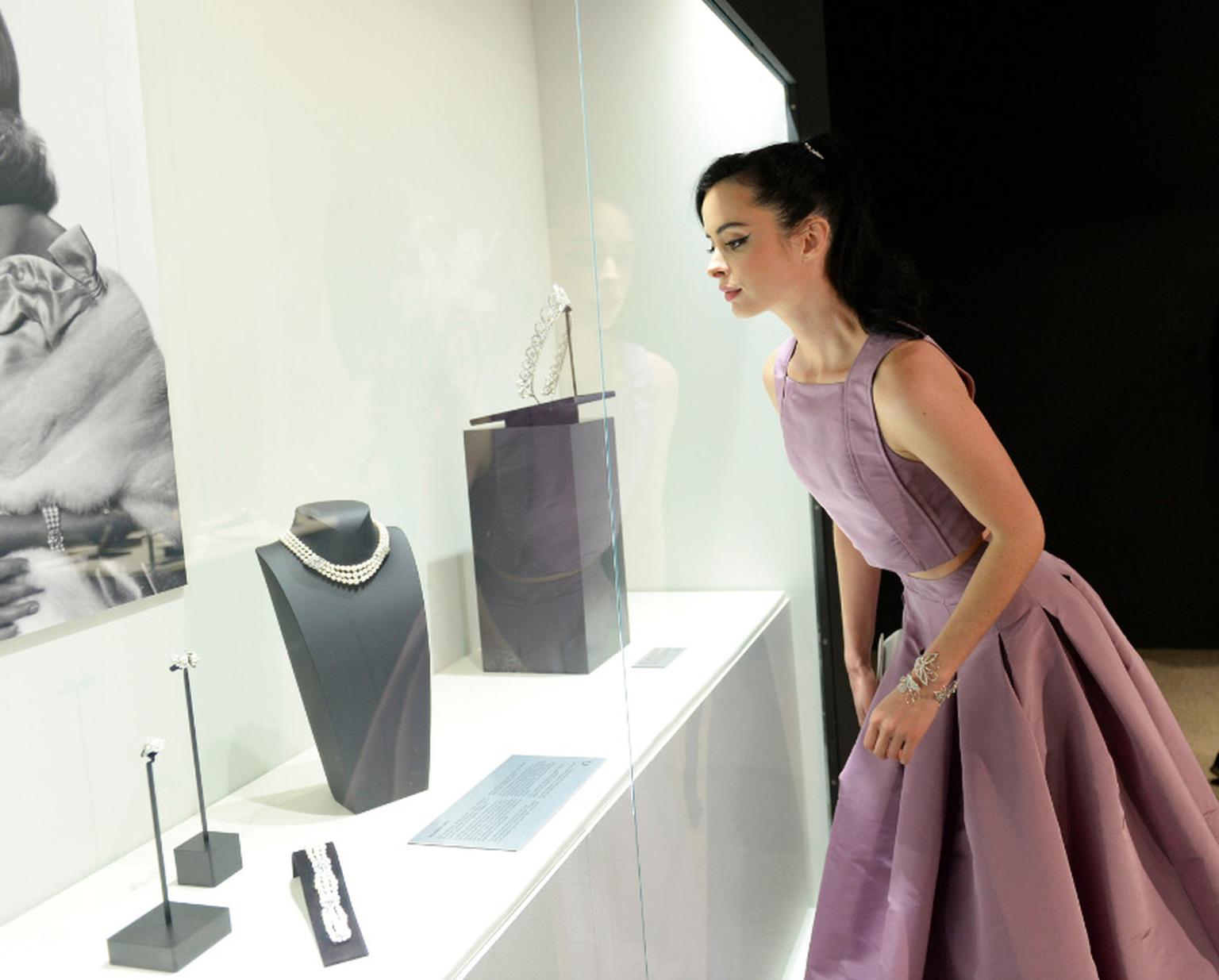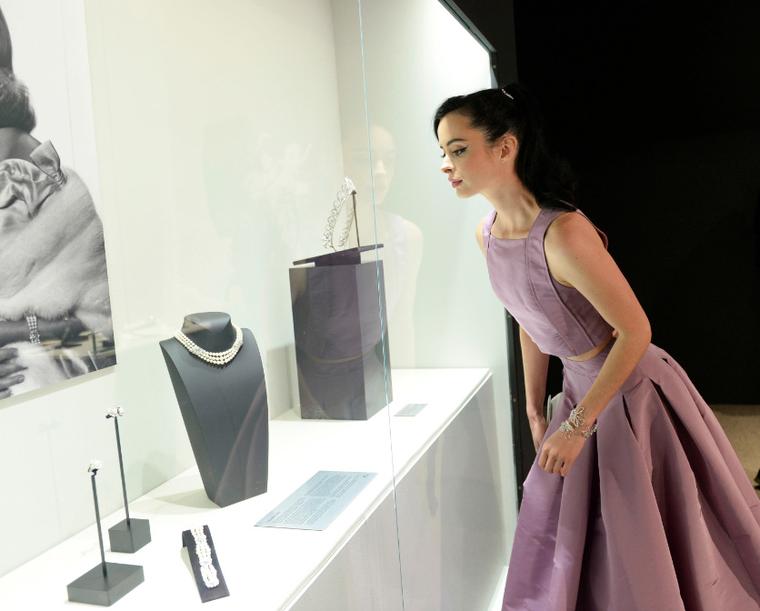 By Rachel Grant in Los Angeles
The halls of the Bowers Museum in Santa Ana, Southern California, were dazzling on Saturday night, with guests turning out in their finest jewels to celebrate the opening of the museum's latest exhibition, 'A Quest for Beauty: The Art of Van Cleef & Arpels'.
The exhibition features over 200 pieces from the French high jeweller, 70 of which have never been displayed to the public before. Curated by the maison's heritage director, Catherine Cariou, it showcases some of Van Cleef & Arpels' most iconic pieces, as well as displaying the influence of nature and haute couture on its sophisticated designs.
Van Cleef & Arpels was founded in 1906 and has long been famed for the expertise of its master craftsmen - its so-called Mains d'Or. Its meticulous skills are no more evident than in the maison's mystery setting technique, patented in 1933, where stones are specially cut and placed so that the setting cannot be seen.
Another awe-inspiring innovation is the maison's iconic zip necklace. The original design was inspired by a conversation between artistic director Renée Puissant and the Duchess of Windsor in the 1930s, and the necklace can literally be unzipped to different lengths or worn as a bracelet.
The only pieces at the Bowers Museum that are not part of Van Cleef & Arpels' own collection are from the private collection of Princess Grace of Monaco. The maison was appointed the official supplier to the principality in 1956, and exhibits include an elegant set of pearl and diamond jewels commissioned by her husband Prince Rainier as a wedding gift that same year. Also on display is a breathtaking platinum and diamond tiara worn by the Princess on the occasion of her daughter Princess Caroline's wedding in 1976.
Elizabeth Taylor was well-known for her love of Van Cleef & Arpels, and her magnificent Barquerolles choker necklace also forms part of the exhibition. The yellow gold and diamond necklace, sometimes called The Granny Necklace on account of it being bought for her by Richard Burton on the birth of her first grandchild in 1971, features a detachable circular-cut diamond lion's face with marquise-cut emerald eyes, and is transformable into two bracelets and a clip.
Smaller pieces on display, inspired by nature and exoticism, are just as mesmerising in their exquisite, lifelike details. They include a bird clip from 1963 and the famous Spirit of Beauty brooch, originally purchased by American heiress and jewellery lover Barbara Hutton in 1944.
'A Quest for Beauty: The Art of Van Cleef & Arpels' at the Bowers Museum runs until 15 February 2014. Saturday's opening attracted an array of Hollywood actresses, including Camilla Belle, Kristen Ritter of 'Breaking Bad', and AnnaLynne McCord, as well as Van Cleef & Arpels' CEO and President Nicolas Bos.
Actress Anna Lynne McCord chose diamond jewels by Van Cleef & Arpels - Magic Alhambra earrings and a stunning Noeud bracelet bracelet - to celebrate the opening of the exhibition. Photo by Michael Buckner/Getty Images.

Actress Camilla Belle enjoys a private curated tour of the 'A Quest for Beauty' exhibition at the Bowers Museum wearing Van Cleef & Arpels jewels: two Perlée bracelets and a Socrate ring. Photo by WireImage/Getty.

Eva Amurri Martino poses in front of a spectacular Van Cleef & Arpels tiara.

Van Cleef & Arpels 1951 Pastilles clip, set with calibre-cut rubies and baguette diamonds, showcases the maison's signature mystery setting.

A Spirit of Beauty Fairy clip in platinum set with rubies, emeralds and diamonds from 1944, purchased by heiress and jewellery lover Barbara Hutton at Van Cleef & Arpels' Beverly Hills boutique in the 1940s.

A colourful Van Cleef & Arpels bird clip in platinum and yellow gold, set with sapphires, turquoise, coral and diamonds, created in 1963.

This Van Cleef & Arpels Barquerolles yellow gold and diamond choker necklace, bought for Elizabeth Taylor by Richard Burton on the birth of her first grandchild in 1971, is transformable into two bracelets and a clip.

This Van Cleef & Arpels platinum and diamond tiara was worn by the Princess Grace of Monaco on the occasion of her daughter Princess Caroline's wedding in 1976. The platinum diadem is set with 77.34ct of marquise-shaped, pear-shaped and round diamonds and is convertible into a necklace.

Emerald and diamond 'Zip' bracelet in yellow gold, trimmed by gold filigree hearts and brilliant diamonds, dating from 1951 and one of Van Cleef & Arpels' most iconic designs. It can be unzipped and worn as a necklace.

Krysten Ritter of 'Breaking Bad' fame attends the opening of 'A Quest for Beauty: The Art of Van Cleef & Arpels' at the Bowers Museum in Santa Ana, California wearing a Van Cleef & Arpels Flying Butterfly bracelet. Photo by WireImage/Getty