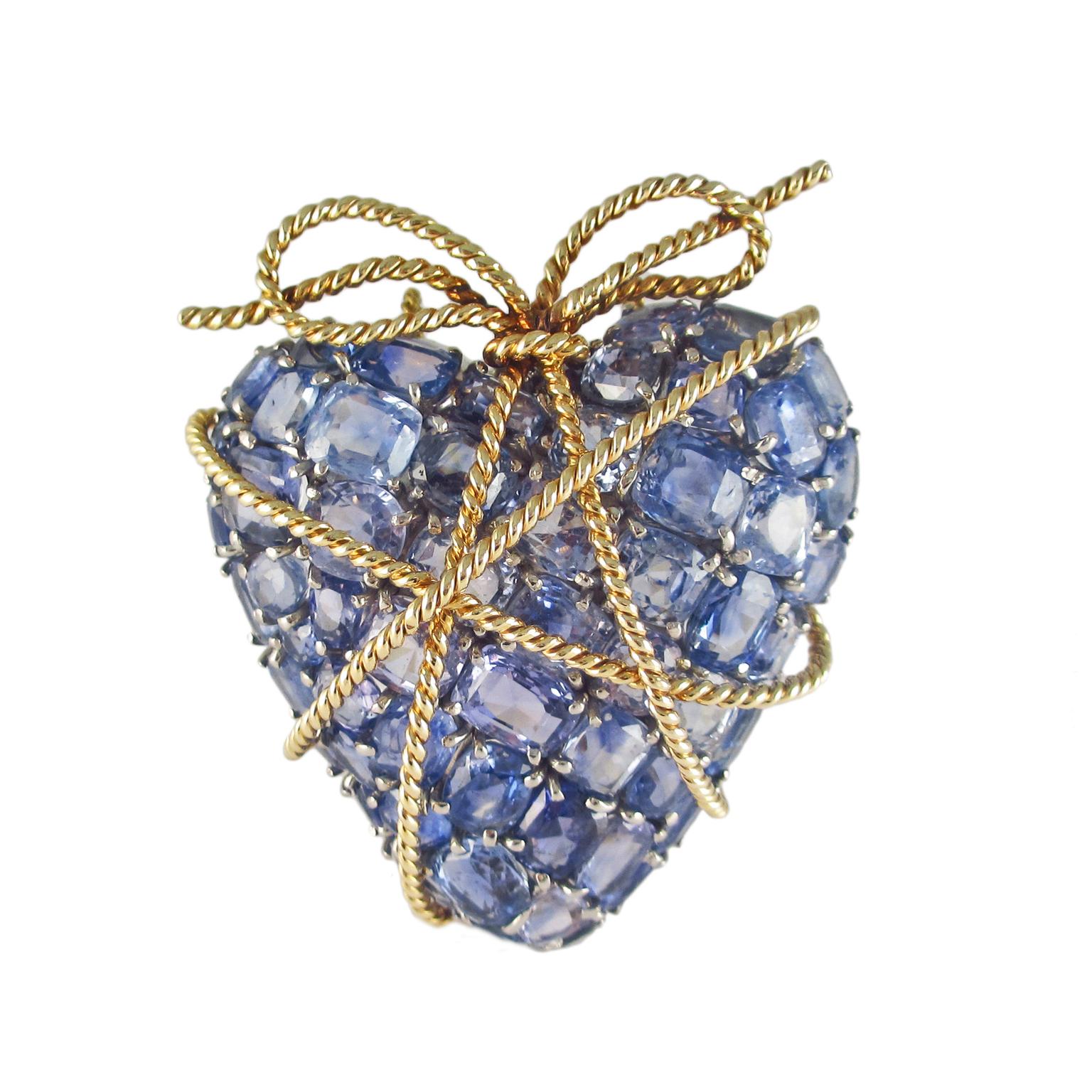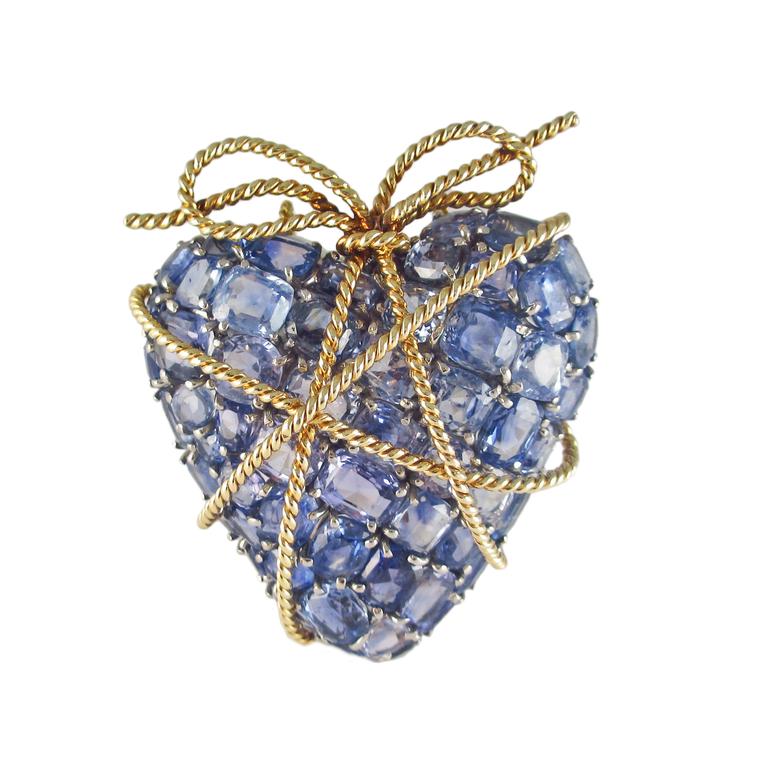 As one of our most enduring emblems of love and romance, it is not surprising that hearts are literally everywhere in the run-up to Valentine's Day. But heart-motif jewellery doesn't have to be sickly sweet; read on for our selection of romantic jewels with a contemporary edge that will win over the most ardent Valentine's Day cynic.
What could be more symbolic than wrapping up your heart and giving it to your loved one to treasure forever? This was exactly the sentiment that legendary Hollywood actor Tyrone Power had in mind when he approached his friend, the jeweller Duke Fulco di Verdura, in 1941 to commission a gift-wrapped heart for his wife Annabella. The resulting Wrapped Heart brooch has been a signature design of the New York-based jeweller ever since and, to keep an air of exclusivity, it is only produced in limited quantities every three to four years. This year, to celebrate the 75th anniversary of this iconic piece of Verdura jewellery, the brand has unveiled a collection of new and vintage brooches featuring the iconic heart embellished with diamonds, aquamarines or rubies.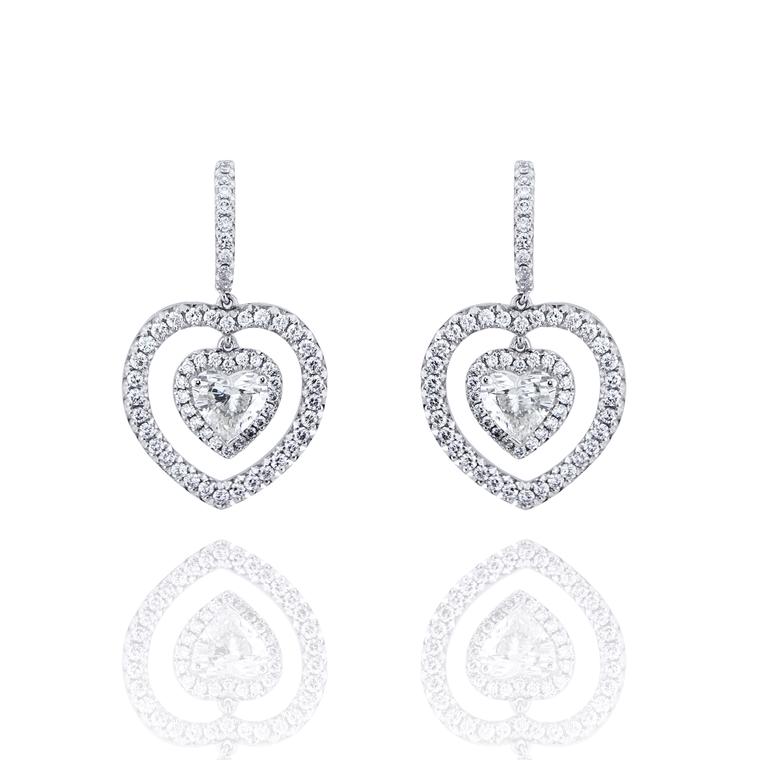 Closer to home, a stroll down London's Bond Street is also a sure-fire way of solving your Valentine's Day gift-buying dilemmas with sparkling diamond hearts that will never date. With their diamond-studded openwork design, the heart-shaped De Beers pendants exude understated elegance and are destined to become everyday favourites. Boodles has a pair of double-diamond heart earrings that will also bring elegantly timeless style to her jewellery box.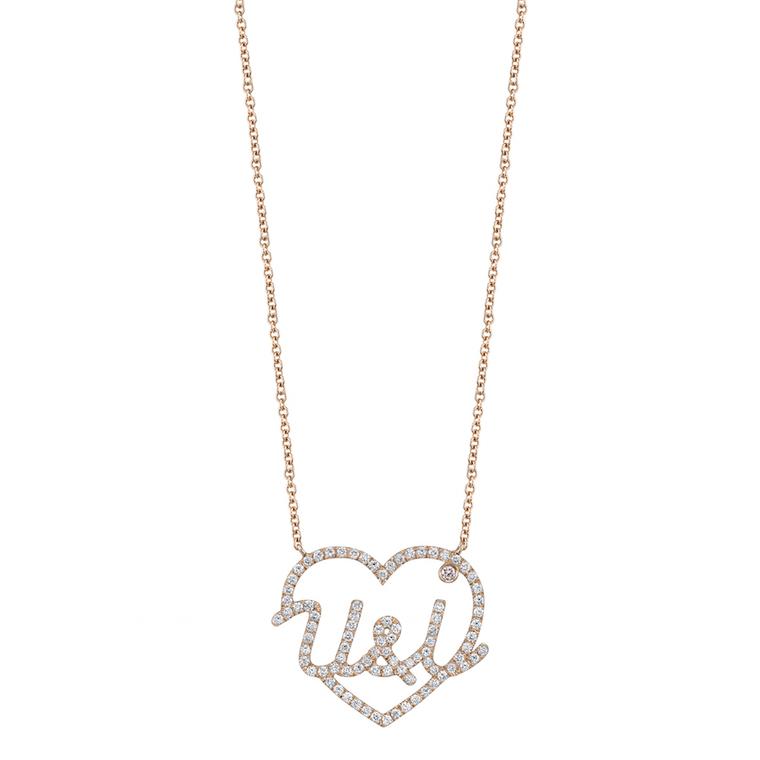 Everything sounds more romantic in French and the Toi & Moi pendant by Jean Dousset, who is the great-great grandson of Louis Cartier, is no exception. Featuring the simple but heartfelt message "U & I" in rose gold and diamonds, it is the perfect way to spell out your love.
For a Valentine's Day gift with an edge, check out the Lydia Courteille jewellery collection entitled Scarlet Empress. The jewels in various shades of crimson were inspired by the formidable Russian Empress Catherine II, who was renowned for her extravagant and eccentric style, and include these heart-shaped ruby earrings.
See more ruby jewellery for Valentine's Day
Fans of bold jewellery will fall head over heels for the Bleeding Hearts earrings by Parisian jewellery house Morphée. Inspired by the Asian heart-shaped flower, they are as dramatic as the name suggests and designed to be worn with one gemstone-set heart in front of the ear and the other climbing behind it. If you really want to spoil her with Valentine's Day jewellery, throw in the matching Bleeding Hearts jabot pin as well.
De Beers heart pendant necklace in white gold set with diamonds.

Platinum drop earrings from the Boodles Vintage collection, set with a heart-shaped 0.35ct diamond and further diamonds (£10,000).

Spell out your love with this heart-shaped Toi & Moi pendant by Jean Dousset in rose gold set with 0.50cts of white diamonds ($2,800).

Lydia Courteille earrings from the Scarlet Empress collection in red-coated sterling silver set with 19.39ct of rubies (Euro 4,300).  

The Bleeding Heart earrings by Morphée are designed to be worn with one gemstone-set heart in front of the ear and the other behind it.

Bleeding Heart earrings by Morpheé crafted from white gold, set with rubellite tourmalines surrounded by sapphires and diamonds.

Crafted from yellow gold, this Harry Winston heart charm is covered with 44 round brilliant-cut diamonds.

Pasquale Bruni diamond heart ring.

A vintage Wrapped Heart brooch by Verdura dating back to 1941 in yellow gold set with faceted Ceylon sapphires.