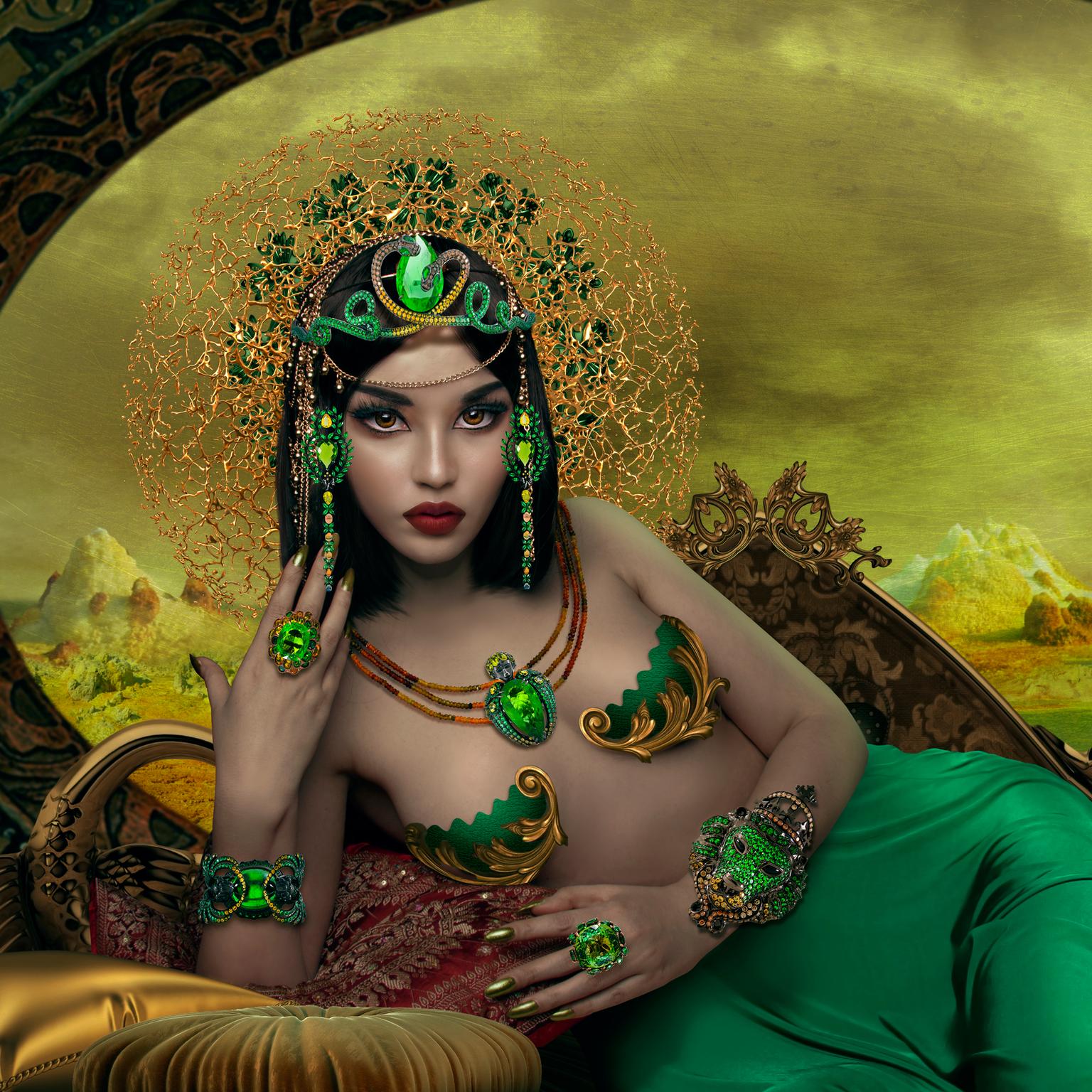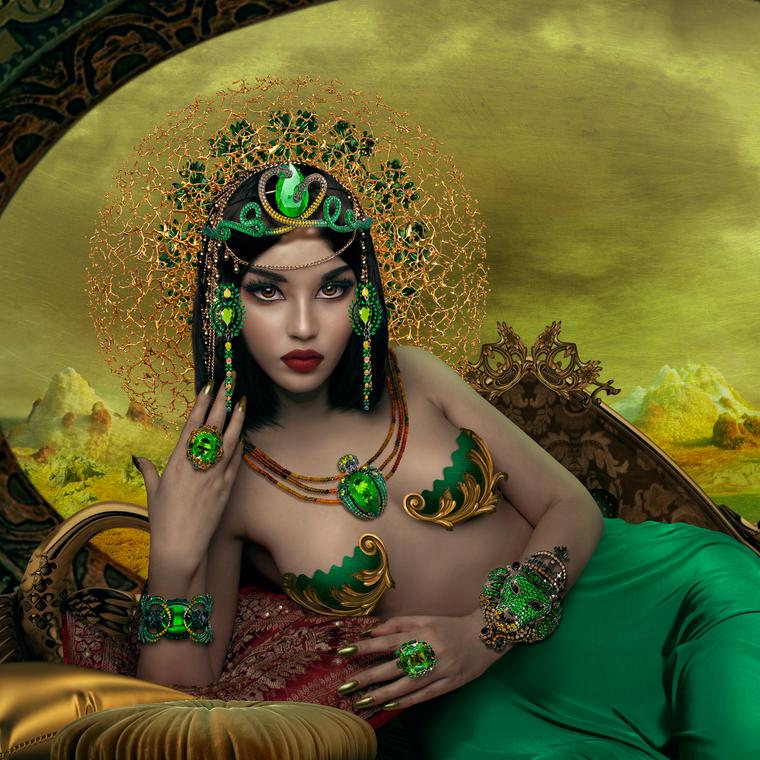 One of the most exciting contemporary jewellers of our time, Lydia Courteille started out as an antiques dealer before channelling her creative talents into jewels brimming with coloured gemstones and imaginative stories to tell.
The latest Lydia Courteille jewellery collection, Queen of Sheba, is inspired by both the powerful biblical queen and Ethiopia - the country she is believed to have ruled 3,000 years ago.
"Both of them bring you to the crossroads of religious influences, where biblical, Hebraic and Koranic stories have nourished Ethiopian popular art, which took much of its inspiration from animistic and magical beliefs," the Paris-based designer explains in a statement accompanying the launch of the new collection.
The Queen of Sheba collection will be presented to a select audience at the upcoming Paris Couture week. It includes earrings and rings crafted from black rhodium gold, set with diamonds, green tourmalines, tsavorites and yellow sapphires. The intoxicating colour combinations add an air of mystery to the jewels, which pay homage to one of the most intriguing royals in ancient history.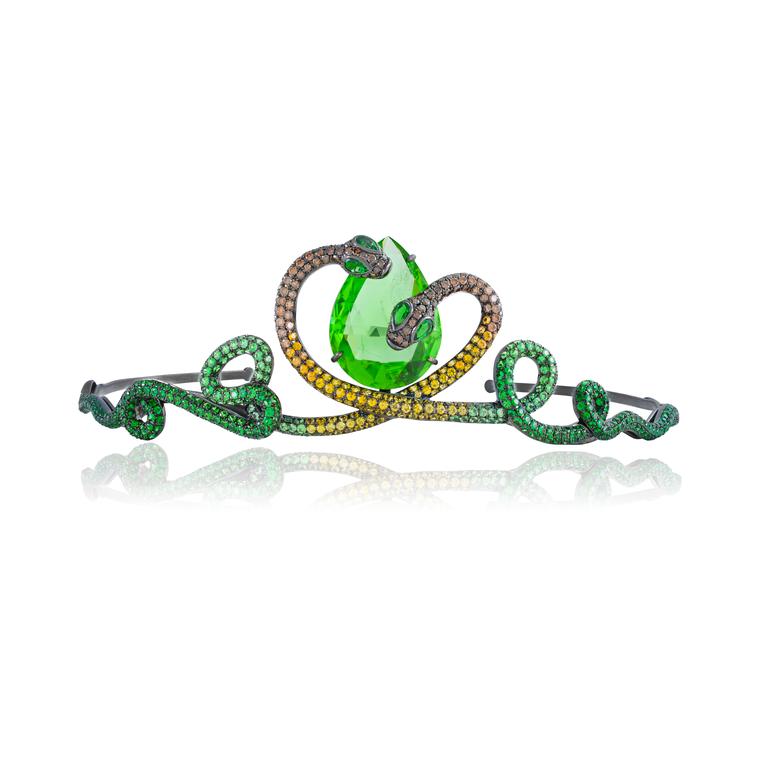 Perhaps most impressive of all is the tiara, with a large, luminous green peridot surrounded by brown diamonds, yellow sapphires and tsavorites. The perfect bridal tiara for ladies who like to break with convention, it is also dainty enough to add a colourful touch to any glamorous party outfit.
See our top five diamond bridal accessories
With this collection, Lydia Courteille has once again proved her knack for creating unique, decadent jewellery, which will become a conversation starter wherever you go.
See the top jewellery trends from Paris Couture Week
Tsavorites, opals and green tourmalines are set in brown rhodium gold in this Queen of Sheba ring by Lydia Courteille.

Lydia Courteille black rhodium gold ring featuring sapphires, tsavorites and tourmalines, from the Queen of Sheba collection. 

Lydia Courteille sets diamonds, sapphires, tsavorites and onyx in black rhodium gold, to complete the look of this Queen of Sheba ring.

A peridot is encircled by two diamond, sapphire and tsavorite snakes in the Queen of Sheba tiara by Lydia Courteille (sold).

Lydia Courteille pays tribute to Ethiopian culture in her colourful new Queen of Sheba jewellery collection.