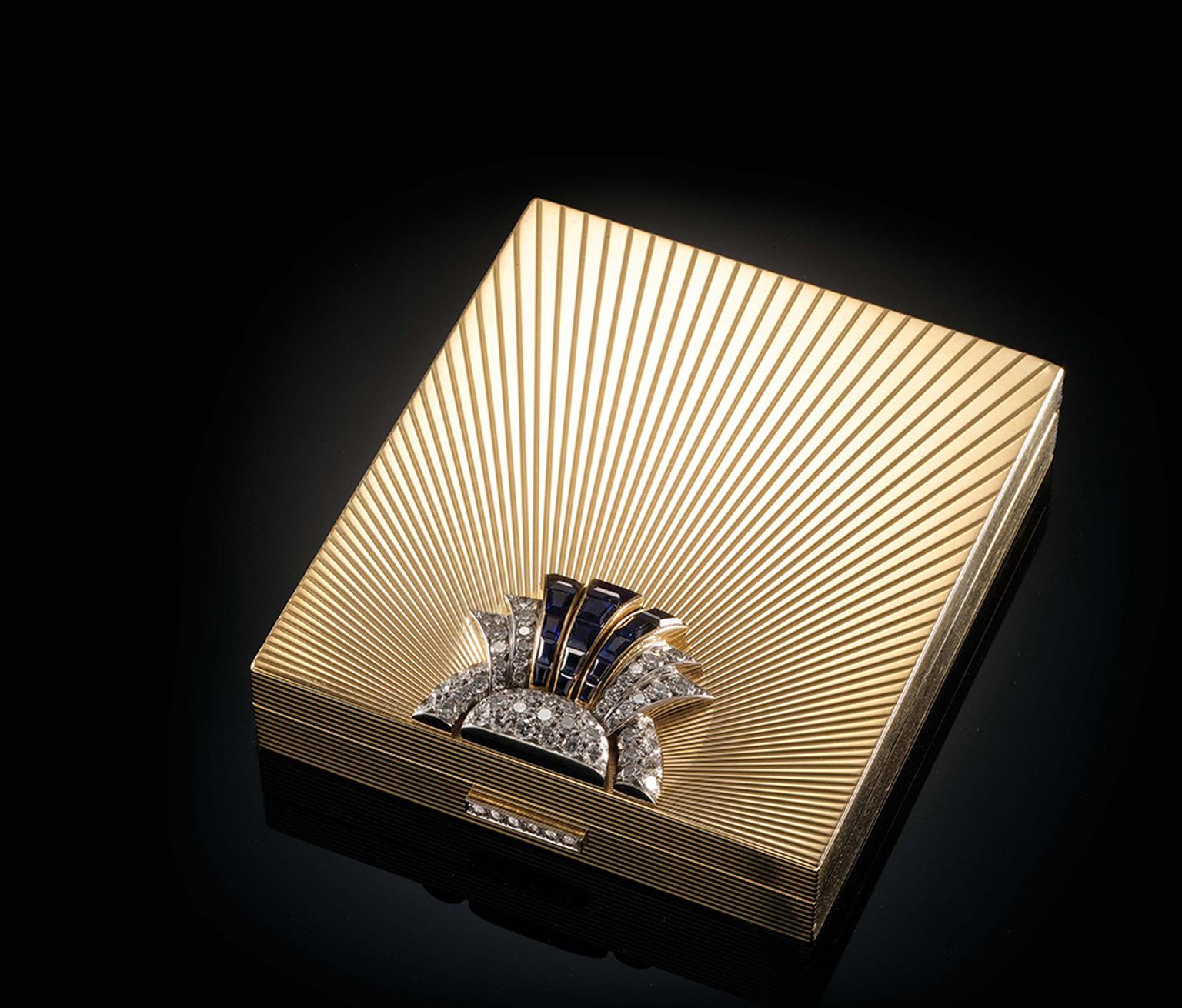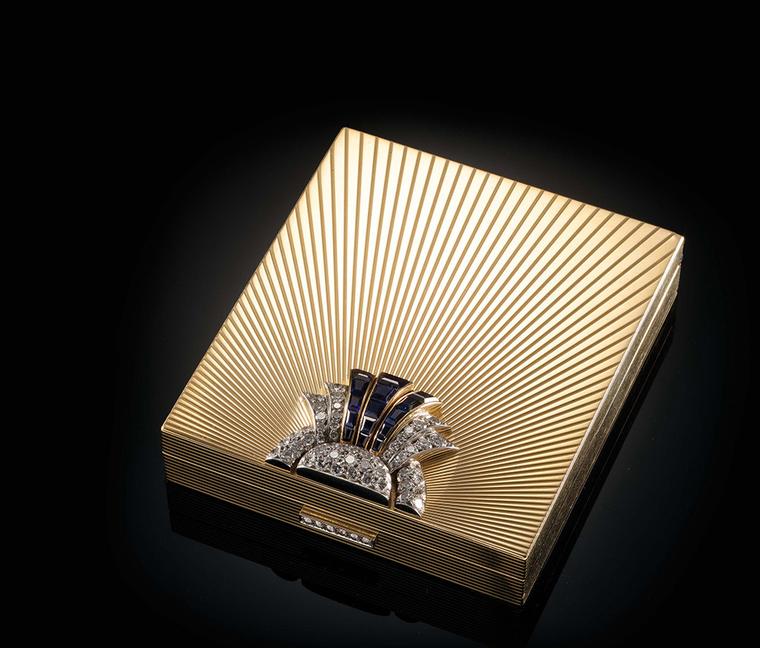 The new summer exhibition at London's Goldsmiths' Hall is all set to shine a light on the luxurious bejewelled make-up boxes that quickly became covetable accessories with the advent of beauty products.
Ultra Vanities, Bejewelled Make-Up Boxes from the Age of Glamour, will feature an extensive private collection of more than 200 glamorous make-up cases from the 1920s through to the 1970s, including designs by some of the world's most revered jewellery brands, such as Cartier, Boucheron, Van Cleef & Arpels and Chaumet.
The leading jewellery houses of the time created these unique "nécessaire de beauté" for their fashionable clientele, who required somewhere to keep all their essentials. Miniature marvels with spaces for a powder compact, lipstick, comb, cigarette holder, mirror and, occasionally, a little note pad and pencil, they chart the changing styles through the decades, from the sleek, elegant Art Deco period to the flamboyant 1970s, via the colourful 1950s.
More than just an accessory, these bejewelled boxes were stunning objets d'art, handcrafted with the same attention to detail as a piece of haute joaillerie and designed to be shown off. Van Cleef & Arpels' early example, dating from 1930, is a minimalist design in silver and silver-gilt, with very subtle ruby detailing. Lift the lid and a portable dressing table is revealed, complete with mirror, four compartments and removable powder compact. It was, in fact, Charles Arpels, co-founder of the Parisian jewellery house, who coined a new word for these make-up cases that also doubled as compartmentalised evening bags: minaudière.
Other compacts from a similar period reveal more exotic influences. In 1911, Jacques Cartier - then head of Cartier London aged just 27 years - made the first of many trips to India, and his overseas adventures went on to inspire some of Cartier's most memorable pieces from the Art Deco era. The 1925 Cartier "nécessaire de beauté", pictured below, bears a distinctive Eastern design, with an elaborate emerald green jadeite plaque, superimposed onto a green enamelled panel.
The craftsmanship involved in creating these bejewelled minaudière often involved the combined talents of goldsmiths, enamellers, stone-setters and engravers, working with a plethora of different materials. Charlton's nécessaire de beauté from the 1950s is decorated with enamelwork, which transforms its make-up case into a colourful accessory, while the Tiffany powder compact from the same era is engraved with an intricate feather pattern in gold.
The exhibition promises to attract a diverse audience since these beautiful bejewelled make-up cases are of interest to jewellery lovers and followers of fashion alike. Admission is free; head to London's Goldsmith's Hall between 31 May and 20 July 2013 for a fascinating insight into the unique "nécessaire de beauté" that epitomised the age of glamour. A book, 'Ultra-Vanities' by Meredith Etherington-Smith, is also being published to coincide with the opening of the exhibition at the end of May.
Inside Van Cleef & Arpels' rectangular "Nécessaire de beauté" in silver with silver-gilt, set with rubies, 1930.

A powder compact by Tiffany, circa 1950, in gold and diamonds.

Rectangular "Nécessaire de beauté", circa 1920-25, in jade, gold, enamel, platinum and diamonds and signed Janesich.

An enamelled nécessaire de beauté by Charlton, dating from the 1950s, in gold, diamond and enamel.

An exquisite nécessaire de beauté by Lacloche (French), circa 1920, in black enamel with gold and coral.

Nécessaire de beauté by Cartier, circa 1925, in gold, enamel, jadeite, diamonds and onyx. The lid bears an emerald green jadeite plaque superimposed on a green enamelled panel.

Compact by Chaumet, circa 1930-1935, in grey gold, enamel, rubies and diamonds.

Rectangular "Nécessaire de beauté" in silver with silver-gilt, set with rubies, 1930, by Van Cleef & Arpels.

A rectangular nécessaire de beauté by Bulgari, circa 1940-1950, in gold, sapphires and diamonds, and engraved with a pattern of rays.