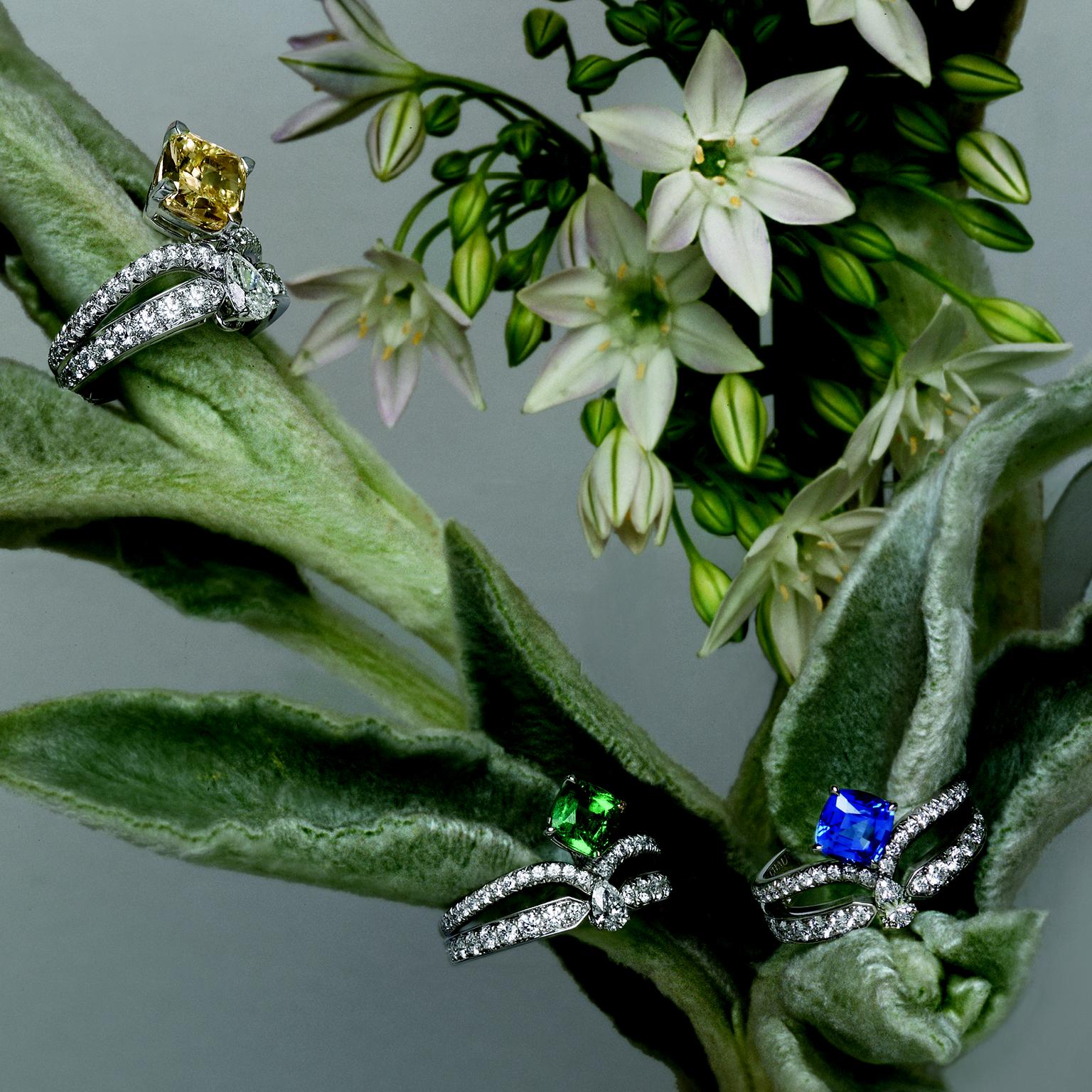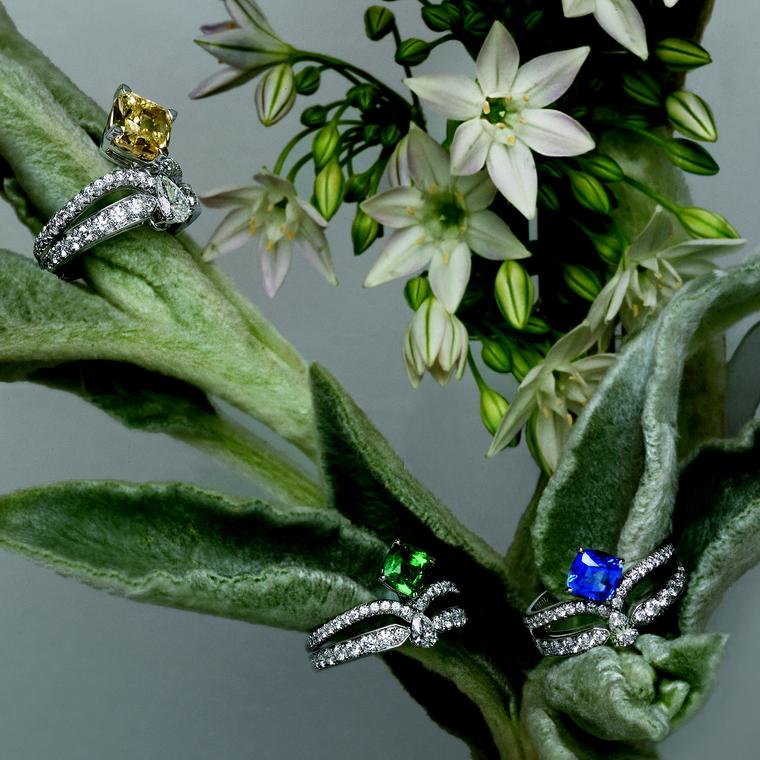 Known as the "jeweller of feelings", Chaumet has been at the vanguard of bridal jewellery design for more than 200 years. The Maison has an instinctive knowledge of what brides are looking for when it comes to that all-important choice of engagement ring and wedding band.
One of the French jewellery house's most beautiful and distinctive designs is the Joséphine tiara ring - a sparkling miniature version of the bejewelled headdress worn by Chaumet's longstanding muse and Napoleon's wife, Empress Joséphine. Delicately feminine with a vintage-inspired aura, these mini tiaras are available in the classic all-white pairing of diamonds and platinum, or with a vibrant pop of colour courtesy of an exquisitely cut ruby, sapphire or yellow diamond.
Only the finest gemstones are selected for inclusion in Chaumet engagement rings, all of which are designed using wax models to ensure absolute symmetry and balance. The delicate settings and meticulous hand polishing of every part of the finished piece further enhances its radiant beauty.
Launched just last year, the Joséphine Eclat Floral engagement rings pay homage to Joséphine's beloved garden, and are recent additions to the high jewellery collection. An elegant cushion-cut diamond or regal red ruby, weighing one carat or more, takes centre stage on a double platinum band, fully pavéd with brilliant-cut diamonds. These Chaumet rings are a perfect match for the Eclat Floral wedding bands, the contours of the two rings fitting together seamlessly in a luxurious triple layer of diamonds.
Read more about diamond cuts - an in-depth look at what gives a diamond its brilliance
The same wedding rings can also be paired with the original Chaumet tiara rings from the Joséphine Aube Printanière collection to create a beautifully cohesive bridal set. With its clean, diamond-embellished lines, topped with a pear-cut diamond of at least two carats, they are the perfect choice for modern brides. We also love the pear-cut pink sapphire engagement rings for a colourful, romantic look.
Finally, the Alliance Joséphine Aigrette is a sleek, contemporary option with a pear-cut diamond set onto a v-shaped, diamond-pavé platinum band. The ring can be matched with two different wedding bands from the same range - one fully covered with diamond pavé and the other set with two brilliant-cut diamonds. Or better still, why not fulfill all your diamond ring dreams by wearing one of them as an eternity ring?
An engagement ring is an enduring pledge of love and, just like the muse that inspired them, these Chaumet rings are wonderfully unique and gracefully elegant. We have to agree with the Maison when it states, "The Chaumet tiara has become a ring, crowning the hand, the symbol of the power of a woman over the heart of a man."
Joséphine Aigrette ring paired with the platinum band set with brilliant-cut diamonds (€2,040) or set with pavé diamonds (€2,890).

The Chaumet Joséphine Eclat Floral engagement rings pay homage to the Empress' beloved garden.