First published in 2011, our article about bright young thing Tomasz Donocik showcasing his jewels in the store of the oldest jeweller in the world, Garrard, as part of an initiative to promote British design talent has been consistently popular with readers who visit our site from Pinterest. So, in 2016, we thought it was time to update you with the latest on Donocik, a designer whose Lily Pad ring design from five years ago continues to enthral.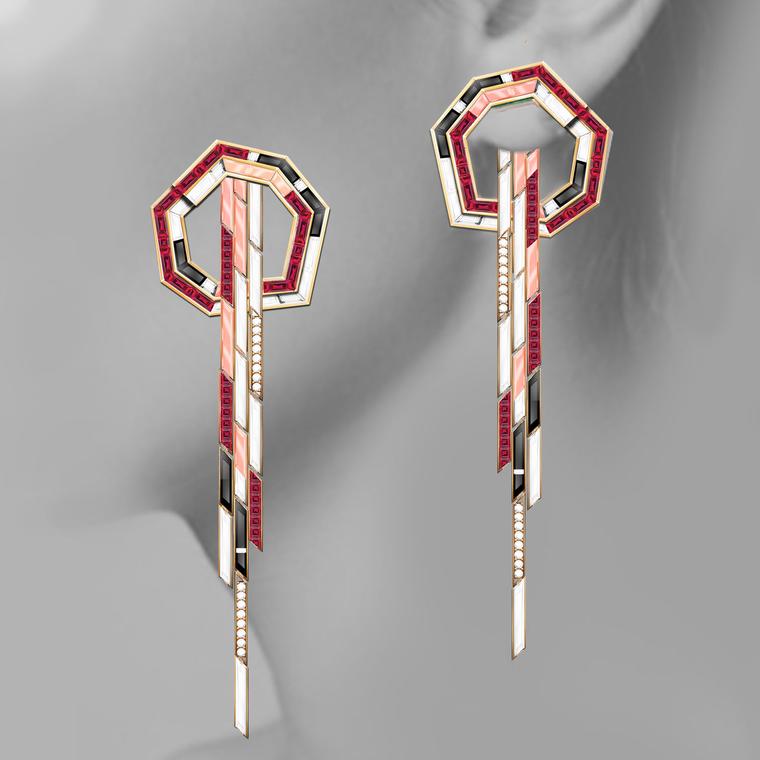 Donocik describes himself as "a designer who specialises in jewellery", and it is this unwillingness to be pigeon-holed that is the secret to his success. Now with an established brand of his own, his jewels win awards year after year, and he recently bagged another at the 2016 Couture Design Awards in Las Vegas for his Stellar earrings, above.
Much like his mentor Stephen Webster, who has been supporting the best of British jewellery talent, including Donocik, since 2012 with his Rock Vault initiative, this brilliant designer rocks a look all of his own, whether he is channelling his love of 80s sci-fi with a collection of jewels inspired by the cult classic 'Blade Runner' or creating very cool jewellery for men that he proudly wears himself. 
We earmarked Donocik as one of our up-and-coming jewellery brands in July, and with the launch of Stellar earlier in the year he has created one of the most covetable jewellery collections of 2016. We have been great supporters from the beginning and are delighted at his continued success.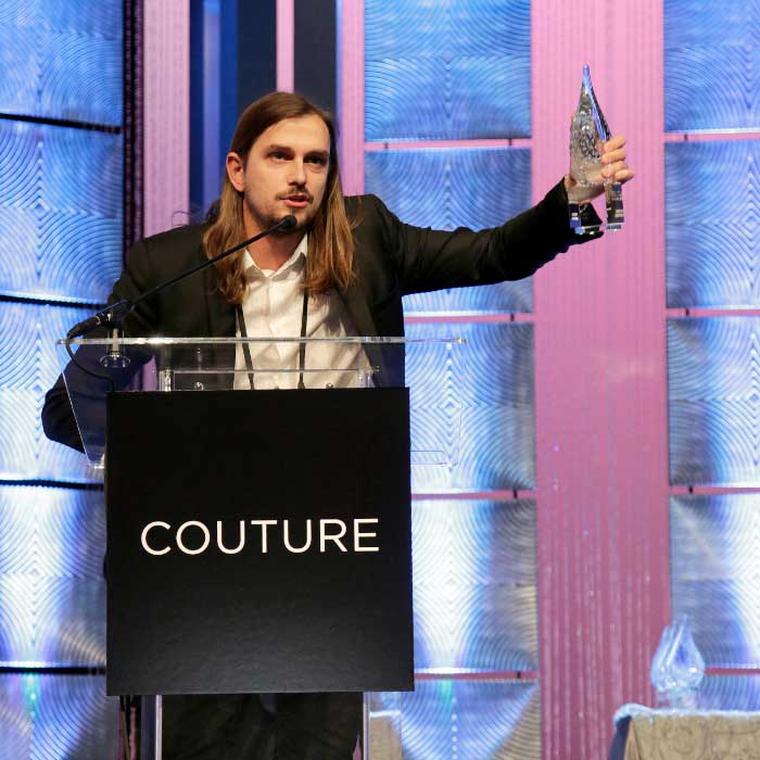 Updated in October 2016
Tomasz Donocik rose gold Stellar Explosion ring set with rubies, pink opal and white agate (£9,825). 

Winner of the Colored Gemstones below $20,000 at the 2016 Couture Design Awards, Tomasz Donocik's Hex ruby, pink opal, white agate, diamond and hematite earrings (£19,600).

Tomasz Donocik bespoke Crocodile emerald and ruby cufflinks (POA).

Tomasz Donocik has won three Couture Design Awards, two in 2015 and one in 2016.