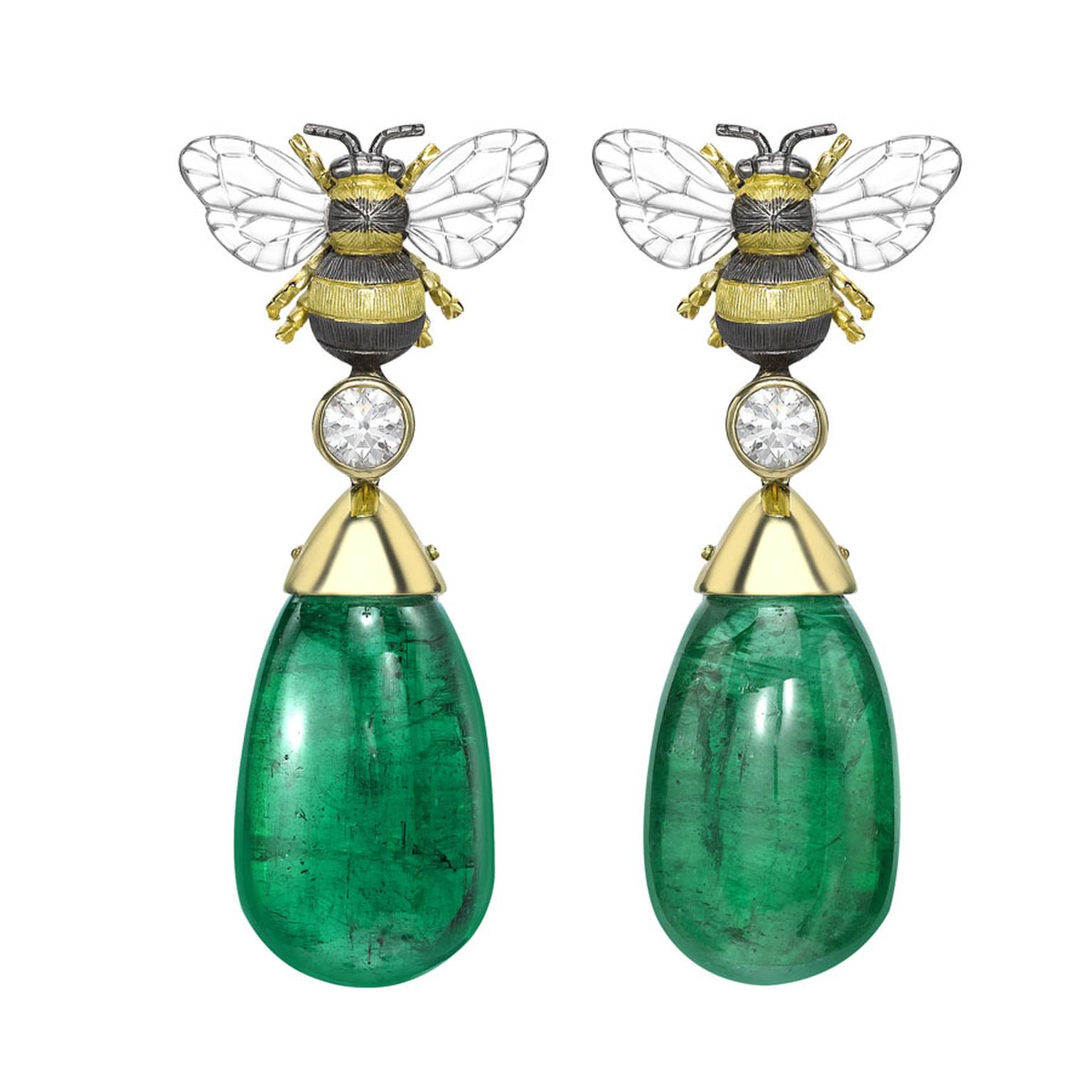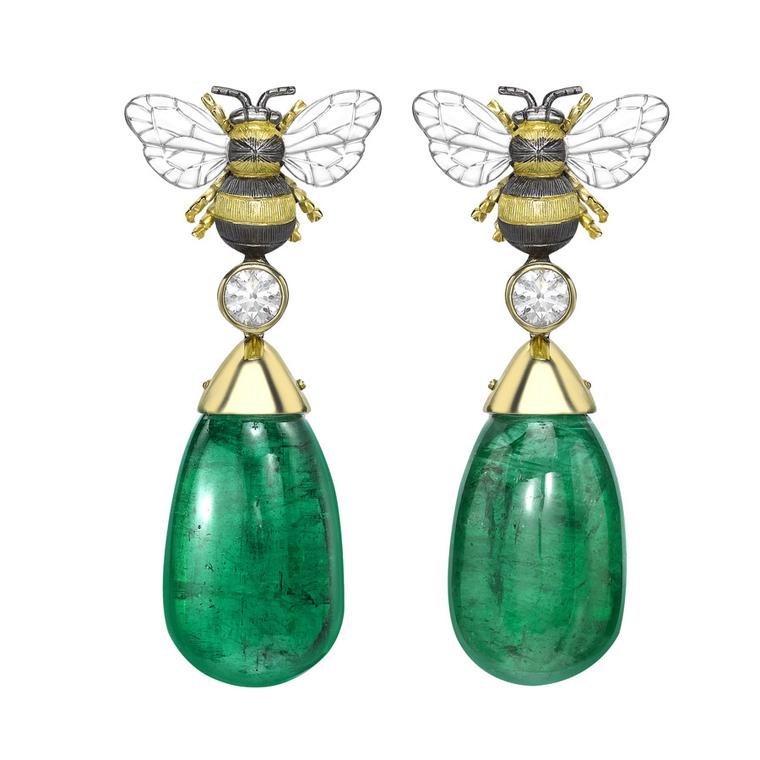 By Daisy Tinker
In collaboration with Gemfields, Theo Fennell has created a one-of-a-kind suite comprising earrings and a necklace, set with spectacular ethically sourced emeralds.
Crafted by hand in Theo Fennell's workshop, above his Fulham Road boutique, the necklace and earrings have been created to show off three beautiful cabochon-cut Zambian Gemfields emeralds to their full potential.
Above each of the deep-green cabochon-cut emeralds - 25.15ct on the necklace and 47.86ct each on the earrings - sits a golden bumble bee. Fennell is famous for his attention to detail, and the bees are incredibly realistic, with a black and yellow striped body and intricate set of wings.
Gemfields produces approximately 20% of the world's emeralds and is dedicated to providing ethically sourced coloured gemstones. Its direct involvement in each step of the process, from mine right through to market, means that it can guarantee the provenance of each and every rare and precious stone. 
Theo Fennell yellow and white gold Bee Drop pendant with Gemfields emerald and diamond (POA).

Theo Fennell yellow and white gold Bee Drop earrings with two Gemfields emeralds and diamonds (POA).