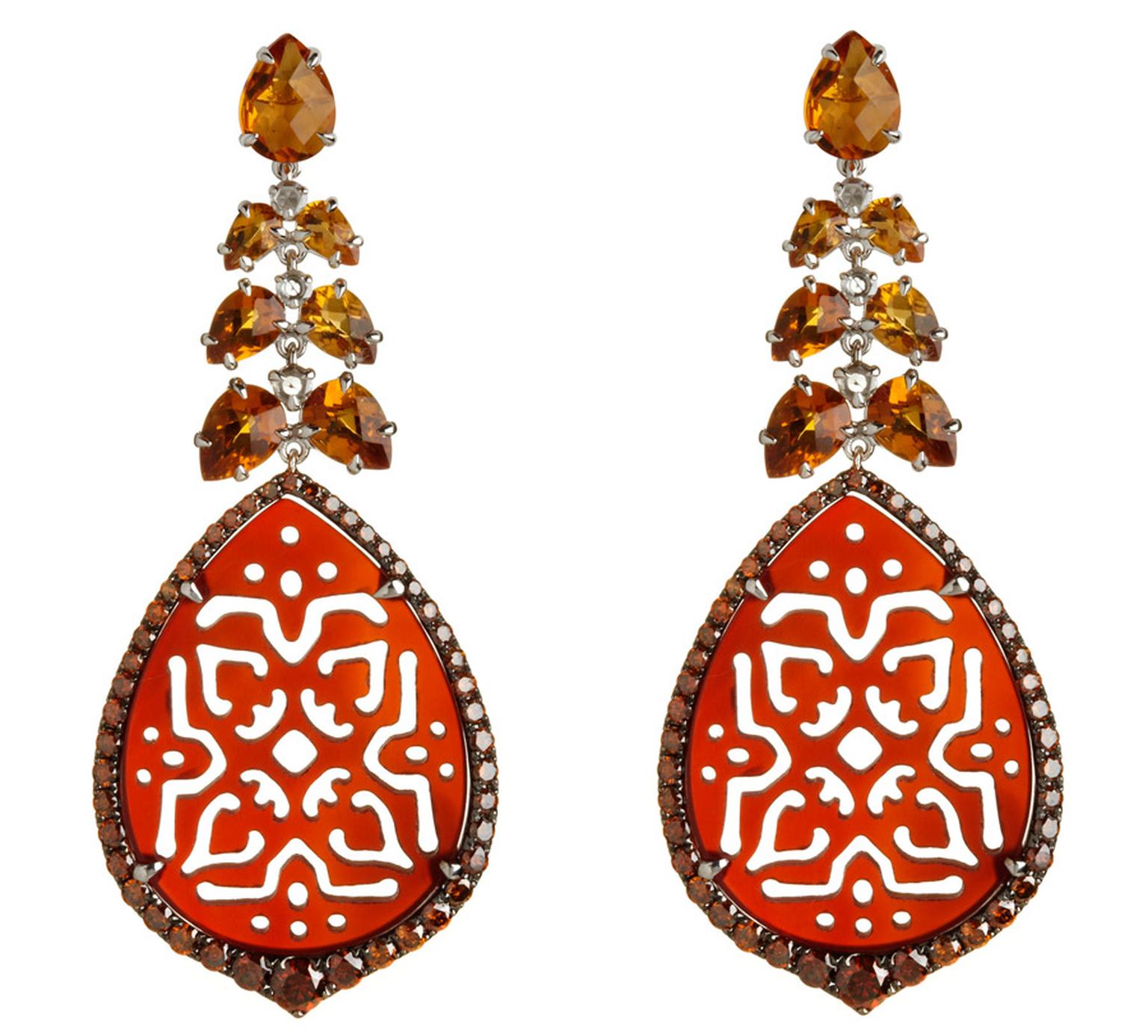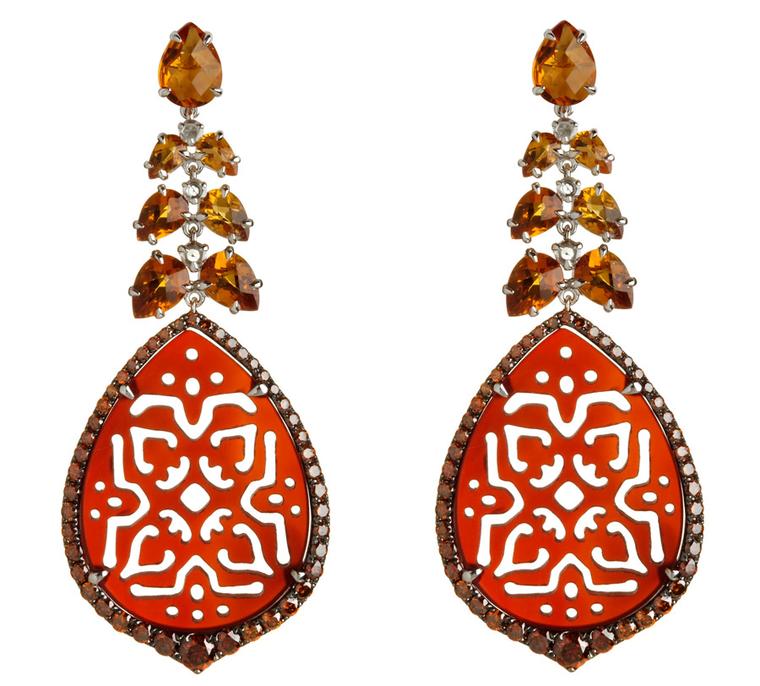 Annoushka's new Alhambra collection sees jewellery designer Annoushka Ducas once again taking inspiration from further afield. This time it's magical Alhambra in Spain, and the 10th century Palace in Andalusia. Part of the '24' collections, each piece of jewellery is limited to just 24 pieces, as Ducas says "this felt like the natural number for editions of this nature. For me, there is something so appealing about the idea of owning a piece of jewellery which is strictly limited to 24 pieces".
The jewellery designed by Annoushka and guest designers has seen influences from around the world, with the likes of Wendy Yue and Dickson Yewn bringing a particularly Eastern flavour. Having first designed jewellery in Hong Kong, it's refreshing to see a new aspect to Annoushka's pieces. Alhambra is inspired by a jade and emerald pendant given to her by her mother, after a trip that took in the Alhambra Palace. What we get is a deliciously dark mix of colours depicted in various stones. It is this dedication to making collections in such small quantities that allows for such variety and attention to detail.
Playing primarily with contrasts of light and dark, pendants and earrings mix white and rose gold with amtheyst, jade, diamonds, moonstone, onyx, and sapphires. The centre stones have been chosen by Annoushka Ducas individually, with the emphasis on depth of colour. You need only to look at the striking difference between two sets of earrings to see why: the dazzling fire of the white gold, citrine, and agate is matched by the dark mystery of the white gold, diamond, ruby, and onyx earrings. Crafted under the supervision of Design Director Liz Oliver and Annoushka herself, Alhambra speaks elegantly of its Spanish inspiration.
Annoushka white gold, diamond, and jade Alhambra pendant- £3,800.

Annoushka Alhambra rose gold, amethyst, diamond and jade earrings.

Annoushka Alhambra white gold, diamond, moonstone, and jade earrings.

Annoushka Alhambra white gold, sapphire, diamond, and ruby Onyx earrings.

Annoushka Alhambra white gold, diamond, citrine, and agate earrings.