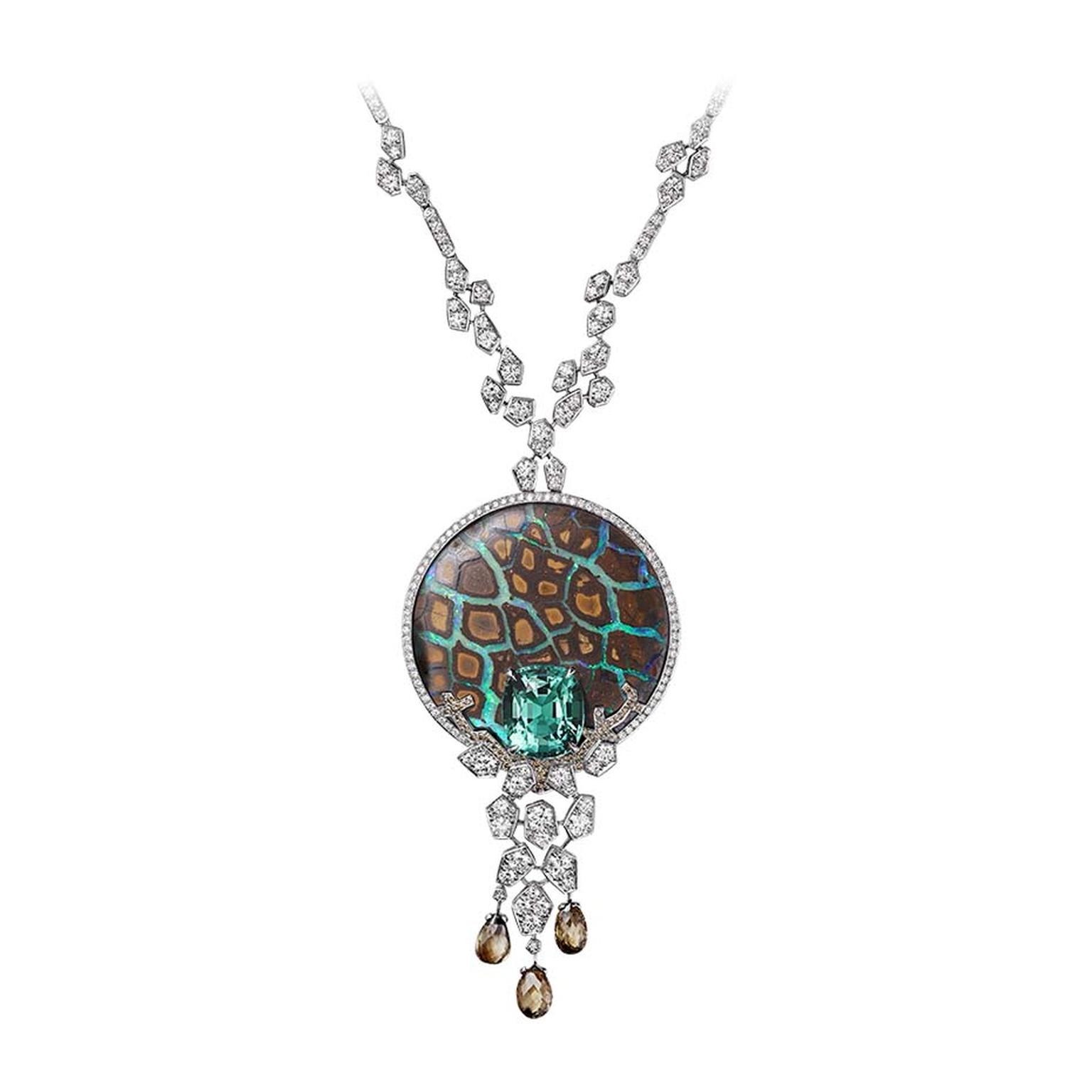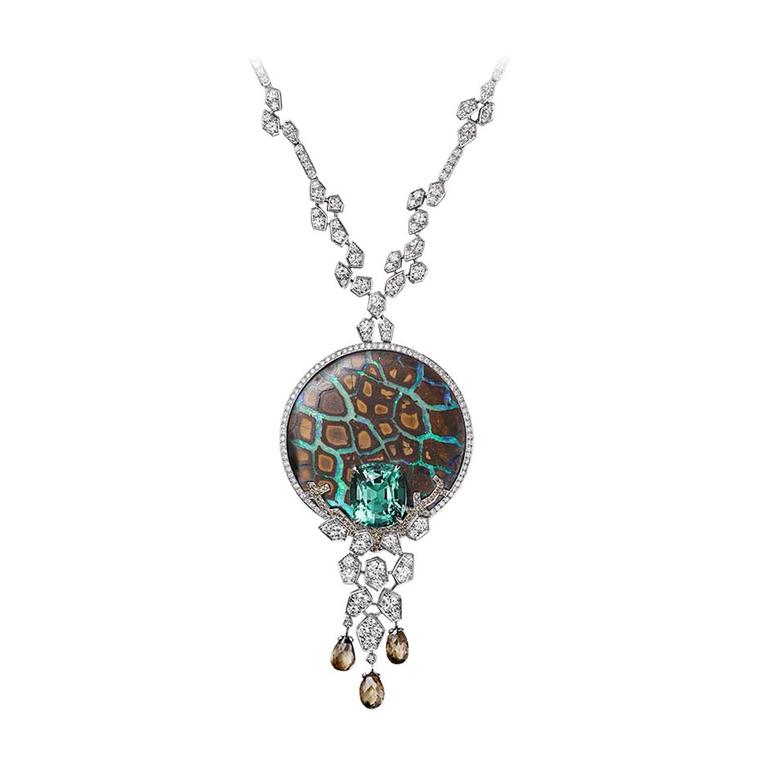 By Jordan Clary in Nevada
There are few gemstones more cloaked in folklore than the opal.
An 1829 novel by Sir Walter Scott that contained a magical - and evil - opal is credited with a fall in European opal sales by 50 percent until the discovery of a stunning black opal in South Wales, Australia, which revived the market and brought opals back into public demand. In ancient Mexico, scintillating fire opals were known by the Aztecs as "hummingbird stones" and believed to have magical properties. They have been considered symbols of fidelity and believed to increase the power of the eyes and mind.
While their mythology is full of intrigue, the way opals are formed is also fascinating. The geological conditions that contributed to an opal's formation are so unique they have been compared to the environment on Mars, according to an article in Australia Geographic.
Most of the world's gem-quality opals are found in the Australian outback, one of the driest, harshest semi-desert regions on earth.
But it wasn't always that way. Once there was a lot of water that ran across the earth picking up silica from the ground. During dry periods, the water evaporated and left silica deposits between the cracks and layers of sediment. These silica deposits compressed into opal over millions of years.
Read about matrix opals here
There are many types of opal including black opal, white opal, fire opal, boulder opal and matrix opal. The variations among them are mainly caused by climate. When alternate wet and dry periods occur over a long period of time, it creates a falling water table with high concentrates of silica. These special conditions that slow down a falling water table are responsible for the production of its own variety of opal.
Black opals, which are not really black but rather a burst of rainbow colours, are considered the most valuable because the darker background is a better showcase for the bright colours. However, many factors go into judging an opal such as body tone, brilliance, play of colour and pattern. Beautiful samples can be found in all varieties of opal.
Opals make stunning jewellery centrepieces, and in recent years many designers have been revisiting this uniquely colourful gem. Cartier has sourced some of the finest opals I've ever seen for its recent L'Odyssey de Cartier collection, which includes a high jewellery necklace set with an almost reptilian opal.
Louis Vuitton white gold ring, set with a mandarin garnet, opals and diamonds, from the Chain Attraction collection.

Nicholas Varney five row Brick bracelet featuring freshwater pearl, black opal, sapphire, emerald, diamond and gold.

Cate Blanchett's Oscars 2014 opal drop earrings are from Chopard's new Red Carpet Collection for this year and feature 62 white opals set in white gold with diamond pavé.

Mauboussin necklace in white gold, set with a rare 22.63ct Australian Lightning Ridge black opal, tsavorite garnets and diamonds (US$88,500). Available from 1stdibs.com.

Tiffany & Co. ring in platinum, set with a 5.54ct black opal and diamond accents (US$34,500). Available from 1stdibs.com.

Panthère de Cartier high jewellery ring in white gold, set with one cabochon-cut opal, a 3.59ct indigolite tourmaline, onyx, sapphire spots, emerald eyes and brilliant-cut diamonds.

L'Odyssée de Cartier High Jewellery earrings in platinum, with two cabochon-cut opals and diamonds.

Temple St. Clair gold Astrid ring with black opal and mix colour sapphire.

Ornella Iannuzzi "Coral Atoll" ring with an Ethiopian Wello opal, set in gold (£POA).

Louis Vuitton's Voyage dans le Temps Galaxie Monogram ring in white gold with an impressive 45.50ct black Australian cabochon opal and 2.02ct diamonds.

An opal and diamond ring from Louis Vuitton's Chain Attraction collection.

L'Odyssée de Cartier High Jewellery necklace in platinum, set with an opal, 9.28ct cushion-shaped emerald, brown diamonds and brilliant-cut diamonds.