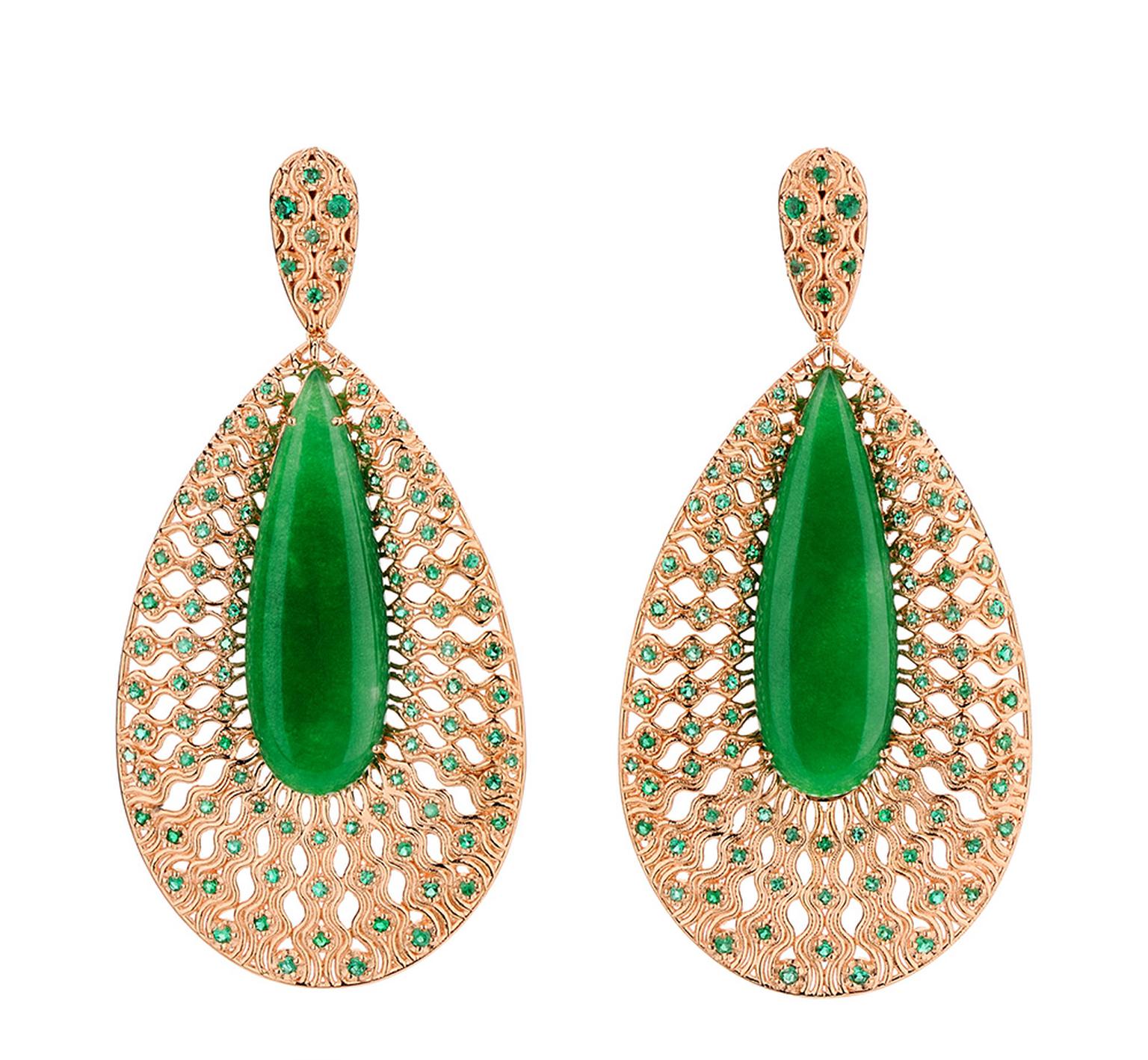 By Claire Roberts
Rich in geological wonders above and below ground, Brazil is particularly famous for its coloured gemstones. An estimated 65% of the world's supply of coloured stones originates from Brazil - the largest country in South America - and there are plenty of talented jewellers who are revelling in the huge amount of natural resources at their disposal.
Founded in 1945, H.Stern is widely regarded as the king of coloured stones. One of the five largest jewellery companies in the world, the success of H.Stern - set up by Hans Stern and still run by his sons - has been based on transforming coloured gemstones into a global luxury product.
Its headquarters are in Rio de Janeiro, where the company has created a gemological museum - open to the public - filled with the multitude of precious stones mined on its doorstep. In it you will find breathtaking aquamarines, citrines and imperial topazes, together with founder Hans Stern's collection of more than 1,000 tourmalines in virtually every colour of the rainbow. In fact, H.Stern is such an institution in Brazil that every year 150,000 visitors walk through the museum, making it Rio's fourth largest tourist destination.
Testament to its global appeal, H.Stern recently signed up Katie Holmes to front the campaign for its new Iris collection. But rather than blending in, its jewels stand out. Uniquely Brazilian, H.Stern's designs have a cultural connection that is evident in every one of the Brazilian jewellery designers currently breaking out onto the international scene. 
Carla Amorim references her home country continuously in her exuberant work. Her influences range from Brazilian nature to the architecture found in the city of Brasilia, where she lives and works, and the coloured gemstones native to Brazil feature in virtually all of her designs.
You can find Paraiba tourmalines, nephrite jade, black diamonds, sapphires, tanzanites, emeralds and rubies in her new Rio collection - an homage to the vibrant capital - set into jewels bursting with 'Ginga' - a capoeira move but also a word used to describe that unique way in which a glamorous Brazilian woman walks.
Read more on Carla Amorim
Locals have a penchant for bold designs and intense stones. Stroll through Brazil's exclusive shopping districts and you will find the boutiques of local designers such as Jack Vartanian and Silvia Furmanovich, who are rapidly establishing themselves overseas. With his risqué necklaces and celebrity-endorsed ear cuffs - by Jessica Alba, no less - Vartanian has the hip, young market cornered, while Furmanovich's vivid, organic designs, featuring bejewelled seashells and mouthwatering gemstones, are indicative of a carnival-loving nation brought up beside tropical beaches.
Some Brazilian jewellery designers no longer reside full time in their native country. Fernando Jorge divides his time between London, where he sketches his creations, and São Paulo, where his jewels are made, while Danilo Ferrera is based in Paris, where he recently set up Sagrado jewellery. Both have a highly original style - Jorge's edgy work blends sensual, organic lines with magnificent Brazilian gemstones, while Ferrera's avant-garde designs marry foraged objects such as antlers with rough gemstones - but the Brazilian influence remains. Ferreira is inspired by a childhood spent wandering in the Amazon rainforest, while Jorge's Cheeky Collection recreates the stereotypical curves of a Brazilian woman.
Read more on Fernando Jorge jewellery
Yael Sonia divides her time between São Paulo and New York, where she will shortly be opening a boutique/showroom in Soho. Sonia, who made her debut on the art jewellery scene more than 15 years ago, has won awards for her kinetic Perpetual Motion jewels, which comprise spheres and pendulums that move when worn, emitting melodic sounds. Like H.Stern, Carla Amorim, Silvia Furmanovich and Fernando Jorge, coloured stones are the star of the show in her designs.
This autumn, Fernando Jorge makes his debut at Barneys New York and LA, which will catapult the cult young designer into the big time. With the world's appetite for coloured stones at an all-time high and big-shot names such as Michelle Obama wearing Carla Amorim, Brazilian designers are enjoying their moment in the spotlight.
Read more on luxury jewellery from Brazil
Fernando Jorge Electric Yellow Shock Ring in yellow gold, white and brown diamonds and Imperial topaz.

Jack Vartanian ear cuffs in yellow gold with black rhodium spots, which launch in September, from the Glam Leopard collection.

Jack Vartanian handcuff necklace in yellow gold with diamonds, from the Fetish collection.

Jack Vartanian ring in white gold and black rhodium, with rhodonite and diamonds, from the Ned Desire collection.

Katie Holmes in H.Stern's Iris earrings in rose and noble gold with diamonds.

Carla Amorim Tatoo Pendant with green agate and white diamonds, from the Rio collection.

H.Stern Iris earrings in rose and noble gold with diamonds.

Jessica Alba in Jack Vartanian ear cuffs at the 2013 punk-themed Met Ball.

Carla Amorim's atelier is in Brasilia, where she also lives. The Carla Amorim brand is now 20 years old and her designs are sold all over the world.

Carla Amorim Exstase earrings with emeralds and diamonds.

Carla Amorim Sunlight ring in black gold with cognac calcite and black diamonds.

H.Stern Iris earrings in rose and noble gold with diamonds.