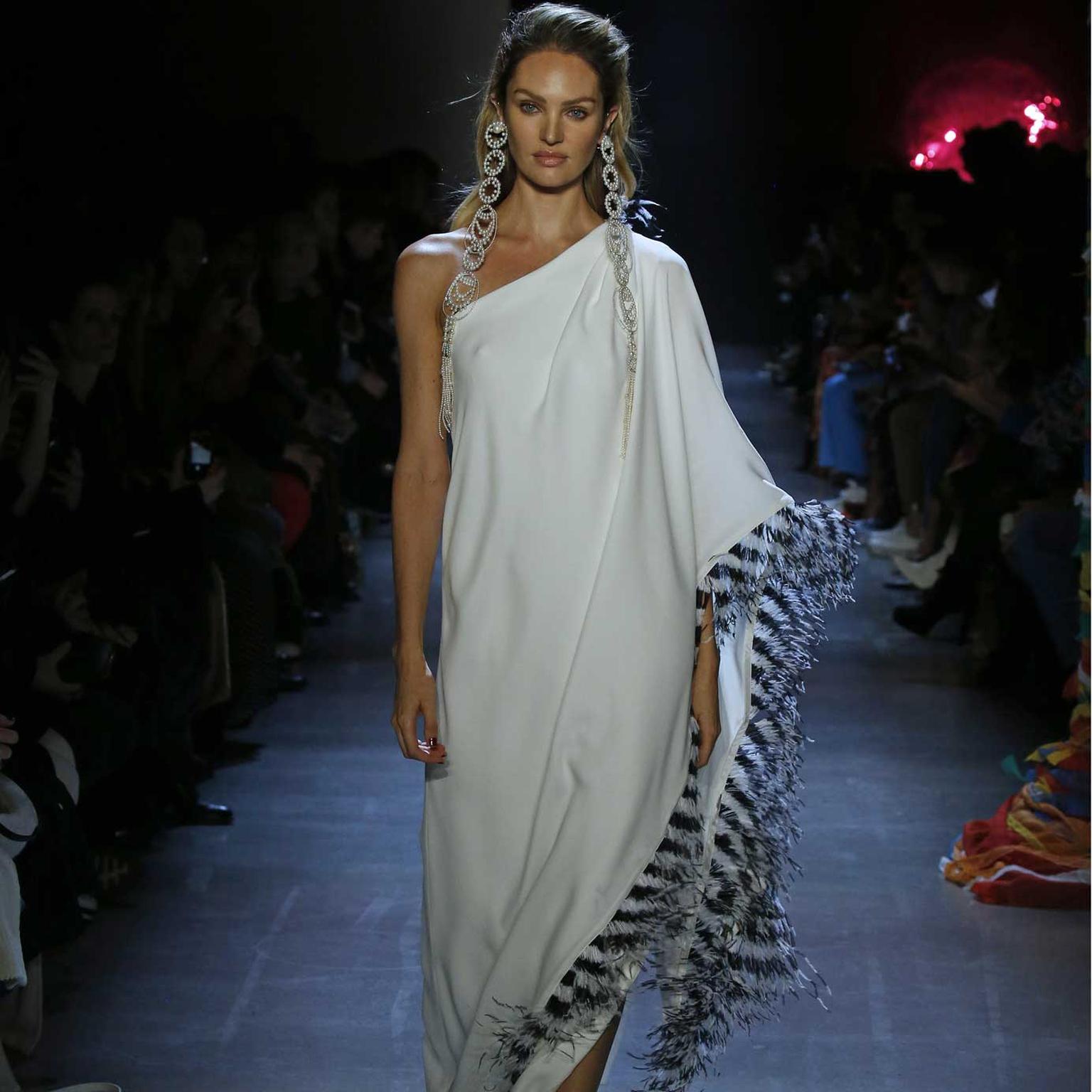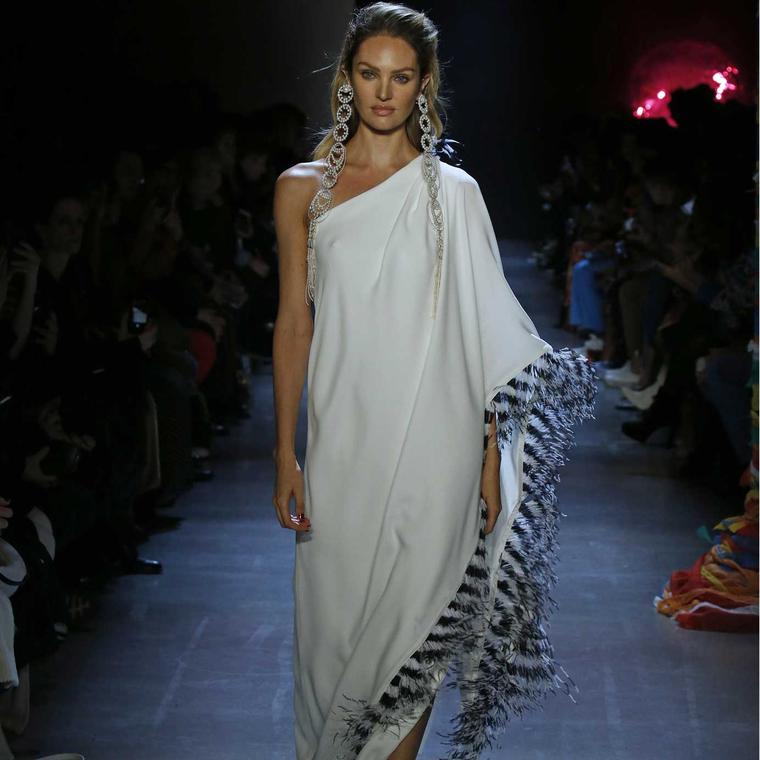 While many in London may not be familiar with the name TASAKI, in Japan it is one of the biggest jewellers in the country with 1,200 employees worldwide. The firm was founded in 1954 by the Tasaki family of pearl farmers and today is the number one producer of Akoya pearls in the world operates and owns its pearl farms.  Apart from Tahitian pearls - which they don't farm themselves - all the pearls it uses come from its operations in Japan and Myanmar.  The company is also the only De Beers sight-holder in the country meaning it has first-hand access to top grade diamonds that it cuts and polishes in its own Kobe workshops to its own demanding standards.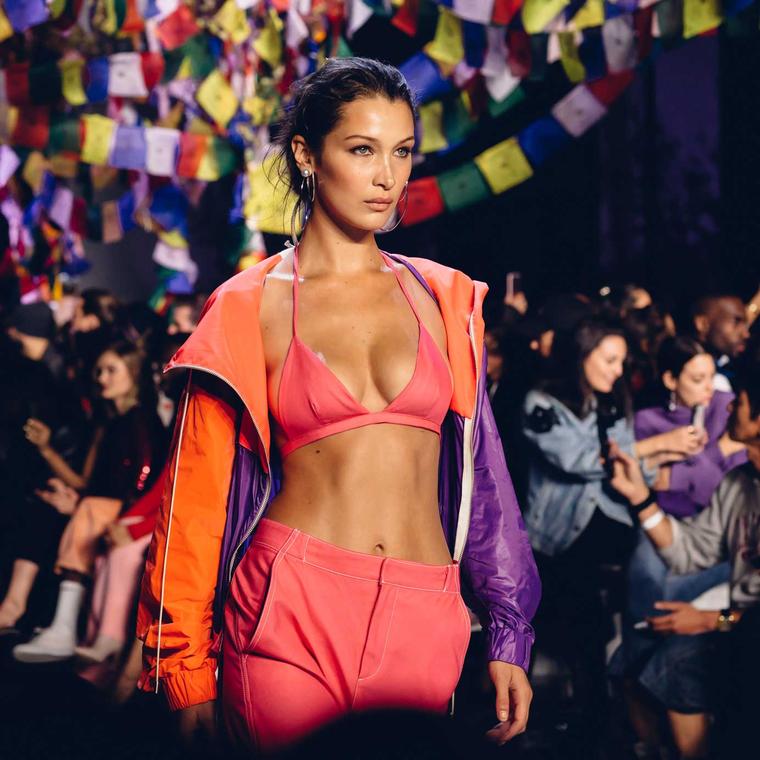 But this is only the background colour because as impressive as these facts are, this is but the first chapter of the TASAKI story. Refined Rebellion, Danger and Balance are the collection names that hint at the pearl revolution unleashed by this unassuming Japanese jeweller. So while the set-up may seem traditional, the jewels are anything but. Walk into the New Bond Street TASAKI store and you will be pushed to find a pearl jewel you would have seen before. In fact, TASAKI is probably the most directional of all the jewellery boutiques on Bond Street with design at its very core.
TASAKI pearls are daring. Earrings crawl and drape around the ear like enormous caterpillars (below), sharply minimalist chokers punctuated with lone pearls sweep around the neck (top). Lustrous pink Akoya pearls are perfectly lined up with industrial precision on horizontal gold bars (above)  to form a contemporary take on the pearl necklace.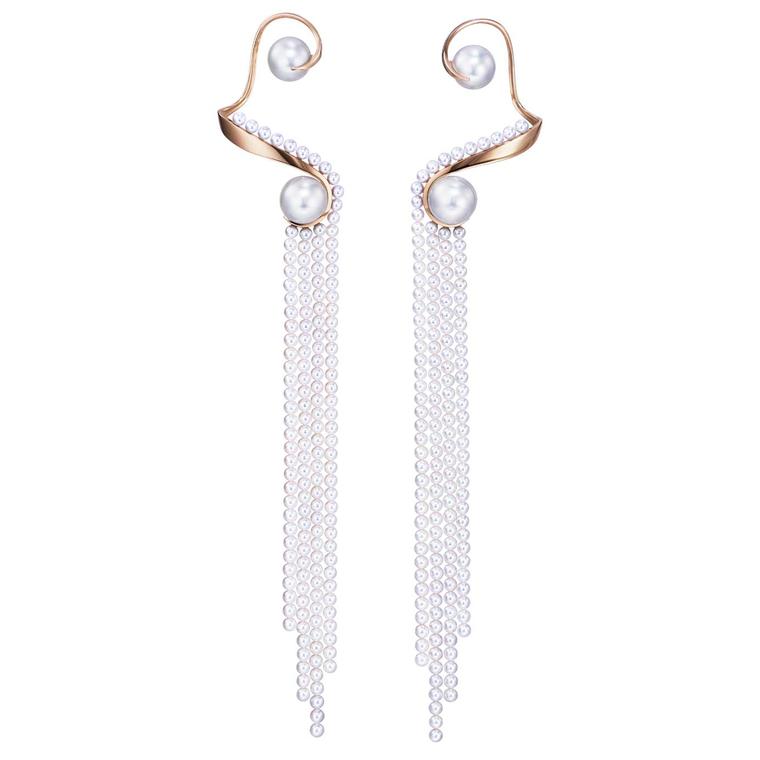 But it wasn't always so at TASAKI. The metamorphosis from conventional jeweller to avant-garde pearl purveyor is down to the vision of the current Board Director and CEO Toshikazu Tajima who joined the company in 2009. When a private equity firm bought a stake in the family business, Mr Tajima was invited to run the company. With a career at Dior, Fendi and Gucci, Mr Tajima's background was the world of European fashion but he had long been harbouring a desire to do something in his homeland.  'After working for European luxury brands for a long time I thought that in Japan there are a lot of really good things we can sell out side of Japan with great designs and top quality. I wanted to have a chance to do this. I started thinking this way 30 years ago,' says Mr. Tajima. A chance meeting with Mr Tasaki at a wedding a few years earlier had focussed Mr Tajima's interest in the jeweller. 'After meeting Mr. Tasaki, I tried to find out what TASAKI was about so I visited the stores and started thinking 'I would do this and that,' explains Mr Tajima. 'The product was of very good quality  but as for design, well, it could have been anybody. It was quite difficult to find the point at which they were different from others. And I was doing this thinking almost seven years before I got the offer.' And Mr Tajima brought his vision of an outsider, one who thoroughly understood the instinctive appeal of fashion and an impulse to innovate.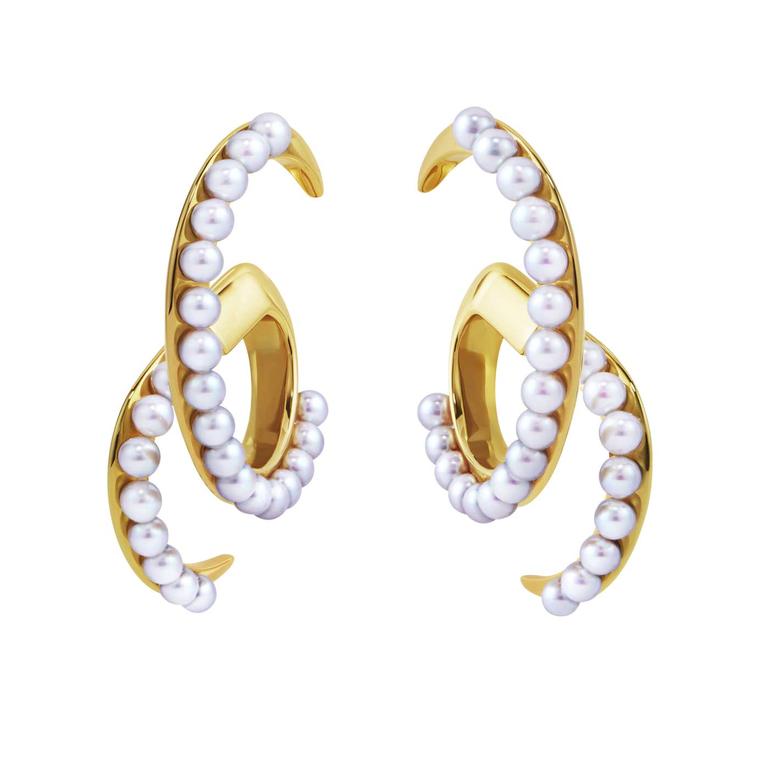 'When I joined,' continues Mr Tajima, 'the first thing I tried to do was to nominate a design director for our creative studio. I met a dozen candidates, initially all of them  jewellery designers. I briefed them on what I wanted which was jewellery that was as sexy and appealing as ready to wear. But the candidates didn't get it and I spent almost three months searching in vain. And then I started thinking that if I wanted to launch the line with a ready-to-wear approach, why not contact fashion designers? So I got in touch with several designers who were mainly Asian but working internationally. Thakoon Panichgul the Thai-American fashion designer presented several sketches that captured my idea perfectly. So that is how Thakoon joined as our Creative Director.' Today Mr. Tajima describes the uncompromisingly modern style of the jewels as 'new timeless' that has expanded to include collaborations with other jewellers from around the world. 
Perhaps the most exciting is the M/G TASAKI collection,  a collaboration (above) with Greek-French jeweller Melanie Georgacopoulos that began thanks to Mr. Tajima spotting her sliced pearls (below)  in the same showcase as TASAKI's jewels at Dover Street Market, the fashion-forward Japanese powerhouse in London set up by Comme des Garçons founder Rei Kawakubo. Trained as a sculptor Ms Georgacopoulos did the unthinkable and dared to slice pearls in half, facet them, drill holes into them and chop and wrap them in gold and diamonds. A range of colour gemstone jewels are the work of Marie Helene de Taillac, the Parisian boho-chic designer.
Keeping on the same tack, Nepalese-American fashion designer Prabal Gurung has succeeded Thakoon Panichgul as Creative Director. Prabal Gurung who has his own successful New York fashion house (below) and has sent the likes of Bella and Gigi  Hadid or Joan Small down the catwalk designs all the main collections as well special pieces for his catwalks. Speaking of the coming together of fashion and jewels, Mr. Gurung says: 'TASAKI is so broad-minded which is one of the reasons I wanted to be part of this company. The CEO Mr Tajima has just the right amount of ambition combined with patience. I really appreciate his mixture of respecting the heritage of the brand but still able to push it forward. When I saw the cut pearls by Melanie Georgacopoulos I understood that they were willing to take risks, so I joined,' says Mr. Gurung.
Twelve years guiding the transformation of TASAKI with typical Japanese modesty Mr. Tajima says:  'We are not like anybody else and we believe that there are customers who want a product like ours. If they want to buy something really classic, there is plenty for them on offer. If they want something different, we are the only ones.'
Tasaki's Design Director is the Nepalese-American fashion designer Prabal Gurung known for his colourful and bold catwalk creations.

The Tasaki Refined Rebellion necklace features Akoya pearls mounted in yellow gold.

These dramatic Waterfall earrings from the Tasaki Atelier collection show how contemporary and daring Tasaki is with its designs for pearl jewels.

Prabal Gurung who brings his fashion sensitivity to pearls such as this Nacreous Akoya pearl and gold bracelet designs all the Tasaki Atelier jewels.

Tasaki has its own pearl farms in Japan and Myanmar that it uses in all its designs such as these exciting Surge Akoya pearl earrings.

Almost every design by Tasaki is ground-breaking and surprising giving pearls a whole new lease of life as evident in the Atelier Nacreous Akoya pearl and gold choker.

Tasaki's Bond Street boutique London that opened in February 2019 is the Japanese jeweller's first European flagship store.

Designer Prabal Gurung sent Bella Hadid down the runway at New York Fashion Week Feb. 2019 wearing his pearl jewels designed for Tasaki, seamlessly fusing the worlds of fashion and fine jewellery.

Showing a fluid connection between jewels and the catwalk, Prabal Gurung designed both the outfit as well as the extra-long pearl earrings worn by model Candice Swanepoel at New York Fashion Week February 2019.