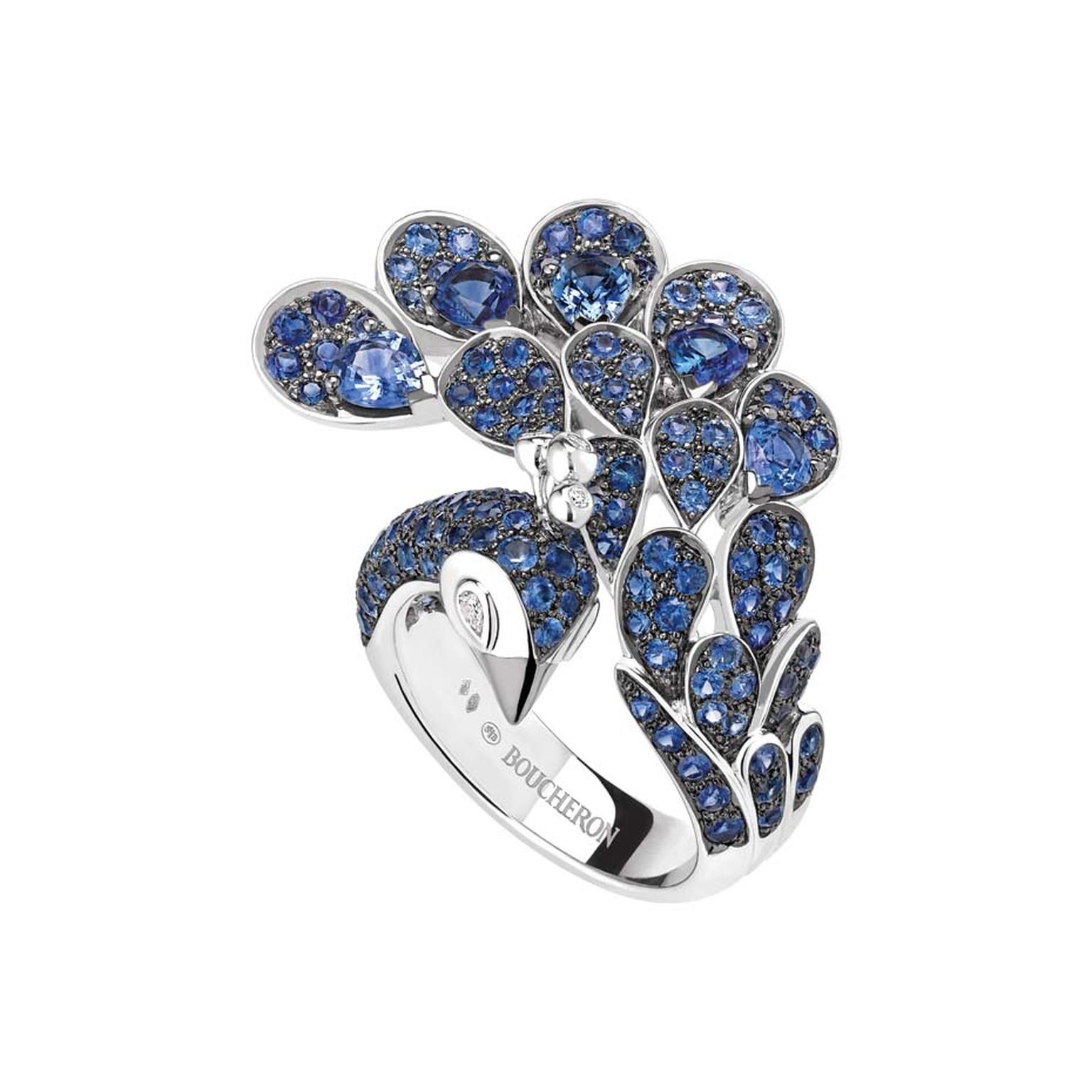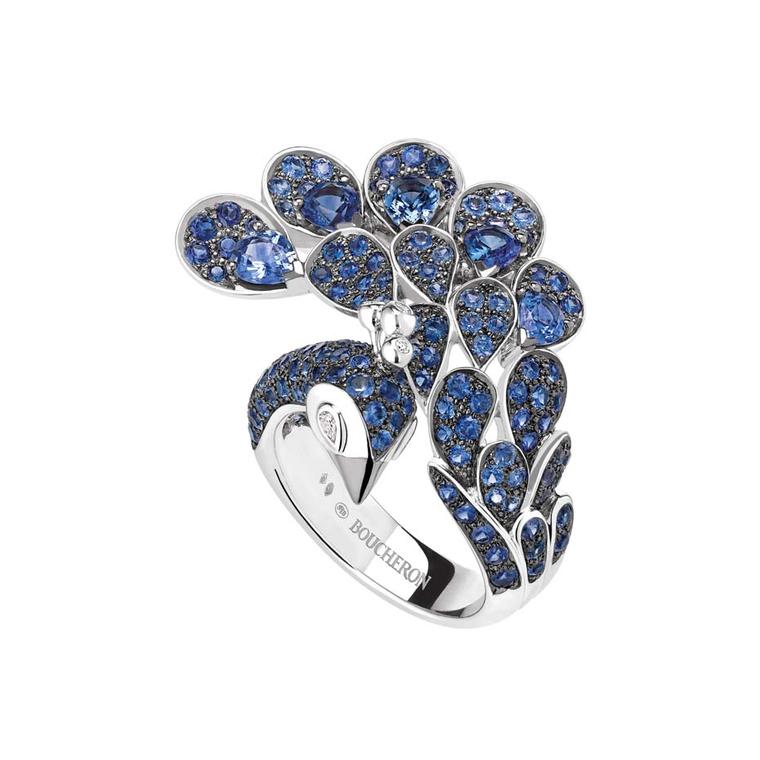 Boucheron, the Place Vendôme jeweller, has always been known for its interest in animals. Peacocks, camels, elephants, chameleons and even hedgehogs and seahorses have appeared in shimmering Boucheron jewellery creations. But perhaps the most iconic animal motif of the house is a curled snake, complete with a diamond drop of venom dangling from his fangs. Boucheron's fascination with birds and animals of the night, interpreted in surprising and often colourful ways, makes other jewellers look coy by comparison.
Strategically located on the corner of Place Vendôme, directly across from the Ritz Hotel, Boucheron first opened its doors in 1858. Since then it has been a de rigueur stop for visitors to Paris who came for the extravagant and colourful jewels displayed bathed in light in the large windows that open onto the famous square. The house style evolved and, along with the open 'question mark' necklace, the ivy motif and, of course, animals, Boucheron has made a name for itself as a Parisian jeweller with an exotic and highly creative touch.
Boucheron's precious bestiary grows year on year to include even more creatures made of precious stones and a large dose of imagination. Last year, Boucheron presented white and black 'Swan' rings, which elegantly fanned their feathers across the finger.
This year sees more birds join the flock. First there is the diamond Nuri parrot ring with a bright green emerald eye that is busy grooming her bejewelled plumage. Nuri is the Indonesian word for parrot, and this addition to the avian population of Boucheron adds a sweet and charming touch to the majesty of the swan.

Equally as regal are the Hera rings, two peacocks of contrasting colours that can be worn on their own or stacked for hand-spanning glamour. The peacock, the goddess Hera's favourite animal, comes in two guises: all-diamond, with a single sapphire for an eye, and a blue sapphire version. Worn on their own or together they are very original to the world of jewellery and bring a new way to wear something precious, but always with a very Boucheron style.
Boucheron Hera ring in white gold, with diamonds and a sapphire for an eye.

Boucheron Nuri ring in white gold, with diamonds and a striking emerald eye.

Boucheron Hera ring in white gold, with sapphires and diamonds.