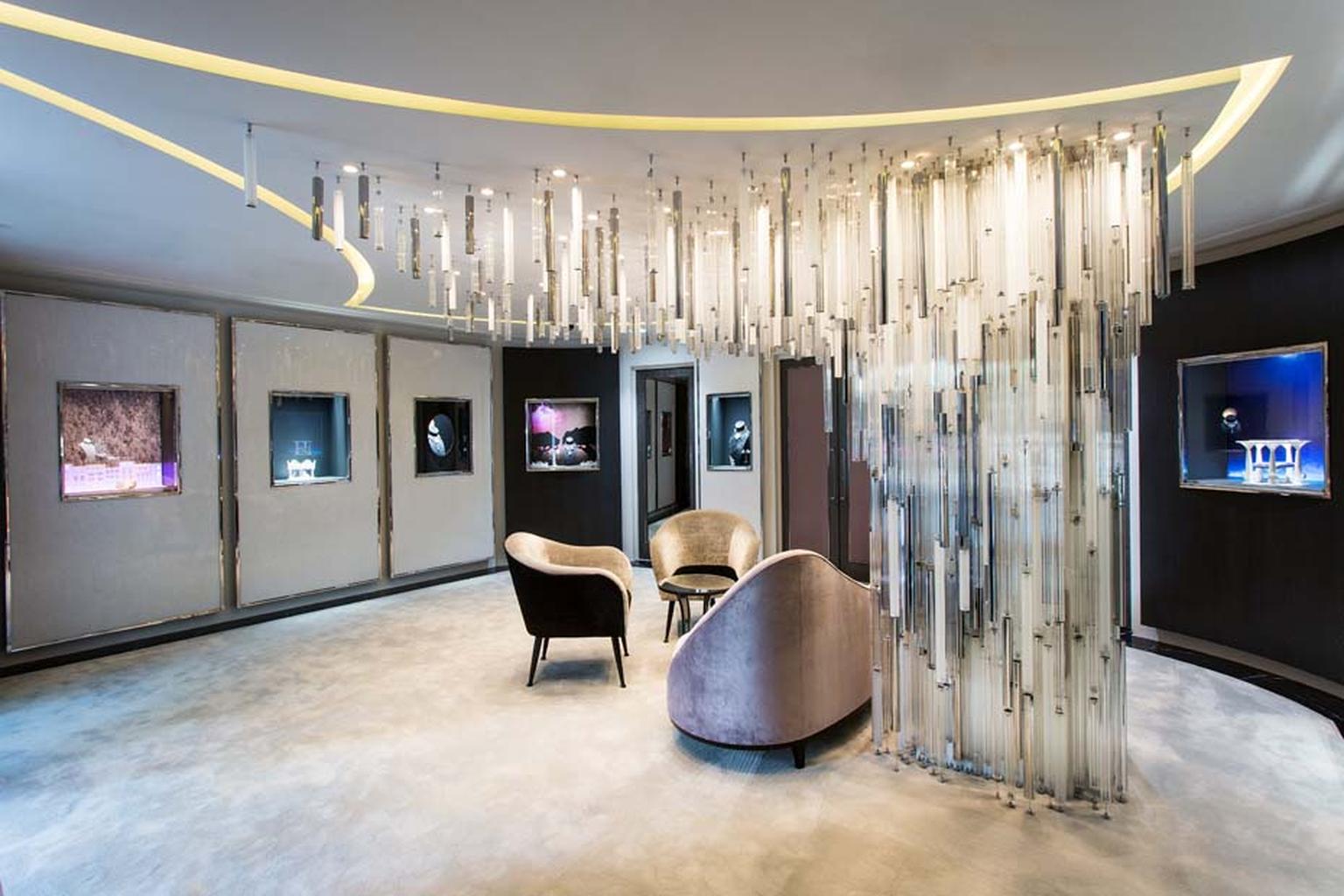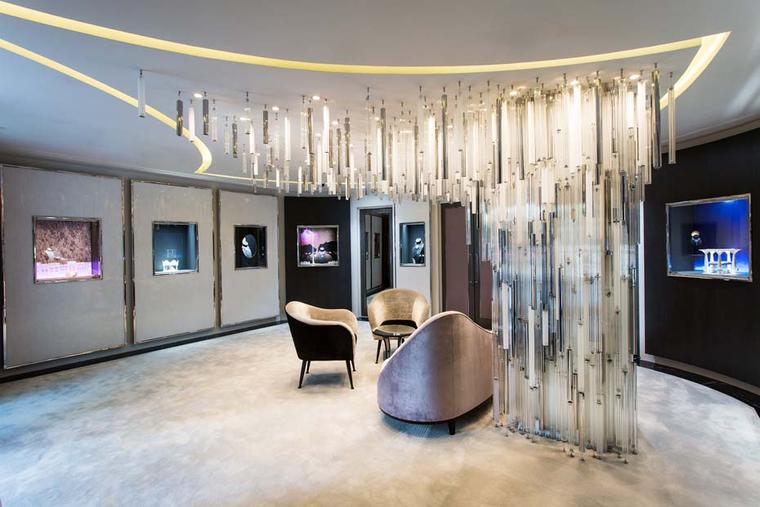 By Victoria Engelmann in London
One of the most stunning boutiques I've stepped foot in recently is the brand new Shawish flagship store on the Fulham Road in Chelsea. While the Swiss high jewellery brand has its headquarters in Geneva, Switzerland, Shawish has launched its first flagship store in London for good reason. "London is a hyper place for fashionistas, high jewellery and the visionaries that make up the luxury industry. It's the international glamour factor of the city that inspired us to open here," says Mohamed Shawesh, co-founder and driving force behind Shawish.
Just shy of 30, Mohamed Shawesh has created a dynamic brand that believes that the possibilities are endless in the refined world of high jewellery. Constantly pushing the boundaries of technology and jewellery making, Shawish was behind the world's first all-diamond ring, cut from a single diamond weighing 150 carats, which was debuted to the world in 2011.
From the dramatic purple accents to the brand's signature fish scale motif scattered in the most unassuming of places, the new Shawish boutique feels like a glamorous boudoir - a sensual backdrop to its edgy high jewellery. But what really sets the scene is the chandelier that dominates the centre of the store, climbing from the ground floor right up to the ceiling in staggered formation, evoking images of Superman's birthplace, only much more luxurious and welcoming.
But I am here not to gawp at the decor. Rather, I have come to see the stunning jewellery on display.
Mixing high jewellery with modern technology, you will never see anything quite like a Shawish piece. The Magic Mushroom collection is a great introduction to the brand's whimsical approach to design, featuring bejewelled funghi that puts the fun into fine jewellery. My favourite piece is a mushroom pendant in yellow gold set with 326 emeralds, and there is even a pink sapphire and diamond mushroom that opens to reveal a memory stick, the perfect gift for the woman who really does have everything.
Another beautiful piece from the Shawish high jewellery collection is the one-of-a-kind Octopus bracelet, with lifelike pink gold tentacles that wrap around your arm in a pavé of white, brown and yellow brilliant-cut diamonds, topped by a central pink pearl. Fitted with Shawish's revolutionary light technology, when activated, the Octopus lights up from within.
Home to some of the finest jewellery boutiques in the world, Shawish might just have found its spiritual home on the Fulham Road, an address it shares with Theo Fennell, one of Britain's most consistently imaginative jewellers.
Shawish Genève's flagship store is located at 143 Fulham Road, Chelsea, London SW3.
Shawish Princess necklace set with 92.23ct of blue sapphires and 24.83ct of diamonds.

Shawish's The Octopus bracelet features lifelike pink gold tentacles that wrap around your arm in a pavé of white, brown and yellow brilliant-cut diamonds, topped with a pink pearl.

Shawish's Octopus is fitted with a unique type of light technology that, when activated, makes this deep-sea dweller glow from within.

Pieces from Shawish's Moonlight collection, including a necklace set with round and pear-shaped diamonds totalling 66.85ct.

Shawish Moonlight collection earrings set with 347 white diamonds.

Shawish's Enchanted Forest collection includes Magic Mushroom pendants and earrings, set with precious stones, including white and black diamonds, emeralds, pink and yellow sapphires and amethysts.

On 20 October 2014, the Swiss high jeweller Shawish opened its new London Flagship store at 143 Fulham Road in London.

Shawish white gold Butterfly necklace with white and black diamonds and pink sapphires.

"We are here for the wonderful people, the English flavour and to stir up the international glamour factor of the city. Most of all we're here to celebrate high jewellery with a heartbeat", says Mohamed Shawesh, co-founder of Shawish.