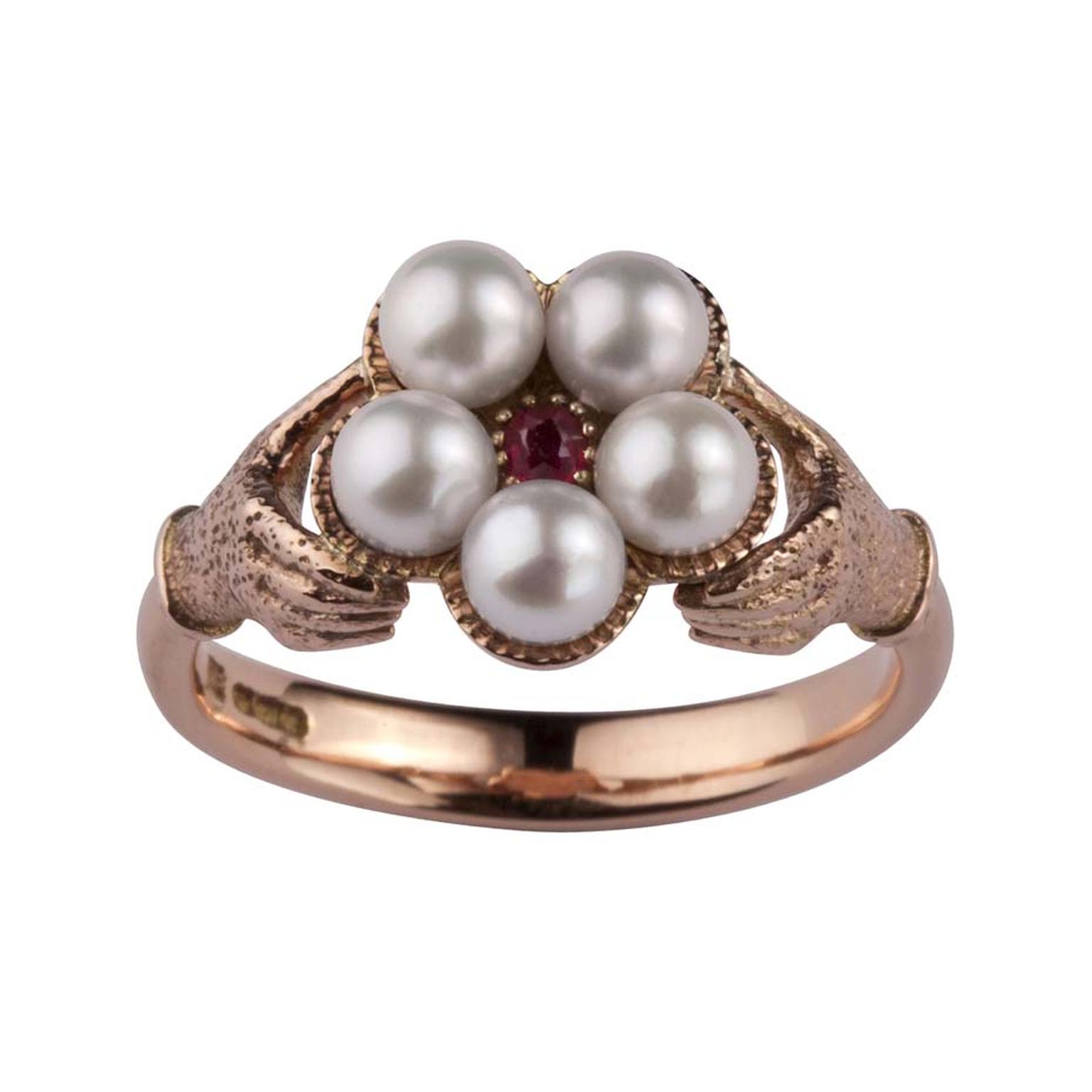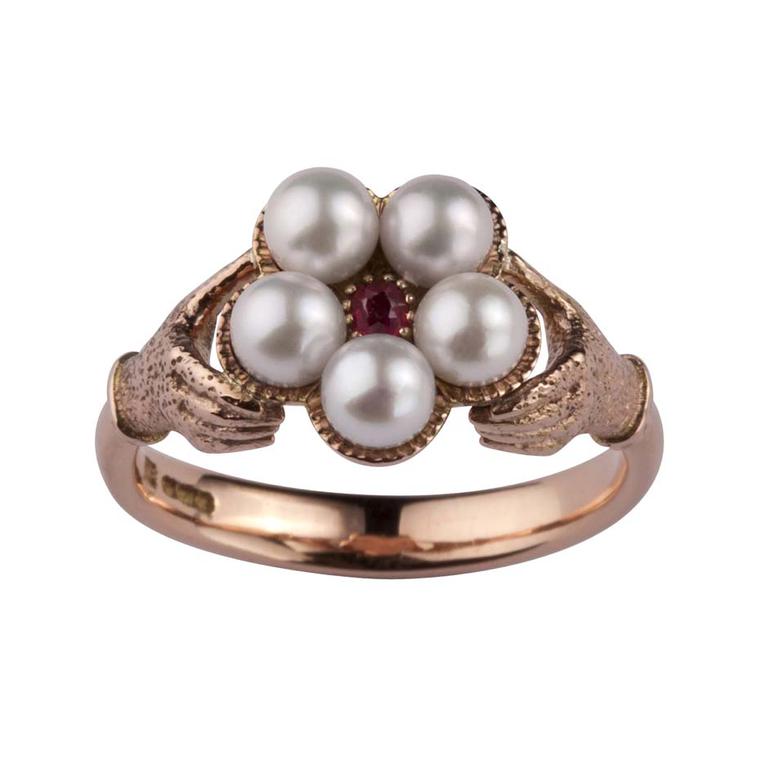 By Åse Anderson
Created by British jewellery designer Stephen Einhorn, the stunning pearl ring worn by Cate Blanchett as the wicked stepmother in the new Cinderella movie is set with Akoya pearls and a ruby, and is worthy of any fairytale princess.
The design was based on the traditional jewellery worn during the Romantic Movement, spearheaded by Lord Byron in the early 19th century. The pearl ring is also the inspiration behind Stephen Einhorn's new Posey jewellery collection, featuring Akoya pearls, diamonds and coloured gemstones on elaborate floral motifs.
Stephen says: "I wanted to stay true to the look and feel of the original design but, at the same time, add my own twist." These changes included adding an extra pearl to the halo surrounding the central stone, as well as a sprinkling of diamond pavé on the high jewellery earrings and necklace. Stephen also set a hidden coloured gemstone at the back of the flower on each jewel, which only the wearer knows is there.
The Posey fine jewellery collection is available in rose, white or yellow gold, or platinum, with a choice of rubies, diamonds, emeralds or sapphires for the central and hidden stones.
It is not the first time that Stephen Einhorn fine jewellery has appeared on the silver screen. Since setting up his eponymous luxury jewellery brand in 1995, his pieces have featured in a number of Hollywood films including Maleficent, Into the Woods, and Snow White & The Huntsman, as well as TV programmes such as True Blood. Stephen Einhorn fine jewellery has also been worn by a number of red carpet celebrities including Johnny Depp, Keira Knightley, Angelina Jolie and Charlize Theron.
View our gallery of the best jewellery on the big screen here
Directed by Kenneth Branagh, Disney's new Cinderella film is released in the UK on 27 March. As well as Cate Blanchett, the film stars Lily James, Richard Madden and Helena Bonham Carter. 
Rose gold, Akoya pearl and ruby earrings from Stephen Einhorn's Cinderella-inspired Posey collection (£1,743).

Stephen Einhorn rose gold, Akoya pearl and ruby pendant necklace, from the new Posey collection (£1,361).

Stephen Einhorn Posey ring in rose gold, set with Akoya pearls and a ruby. Viewed side-on you can see the hands clasping the circle of pearls - a very traditional English design popular in the early 19th century.

The bespoke rose gold, Akoya pearl and ruby ring made by Stephen Einhorn for Cate Blanchett to wear in Disney's remake of Cinderella, released this weekend in the OK. Blanchett plays the wicked stepmother.