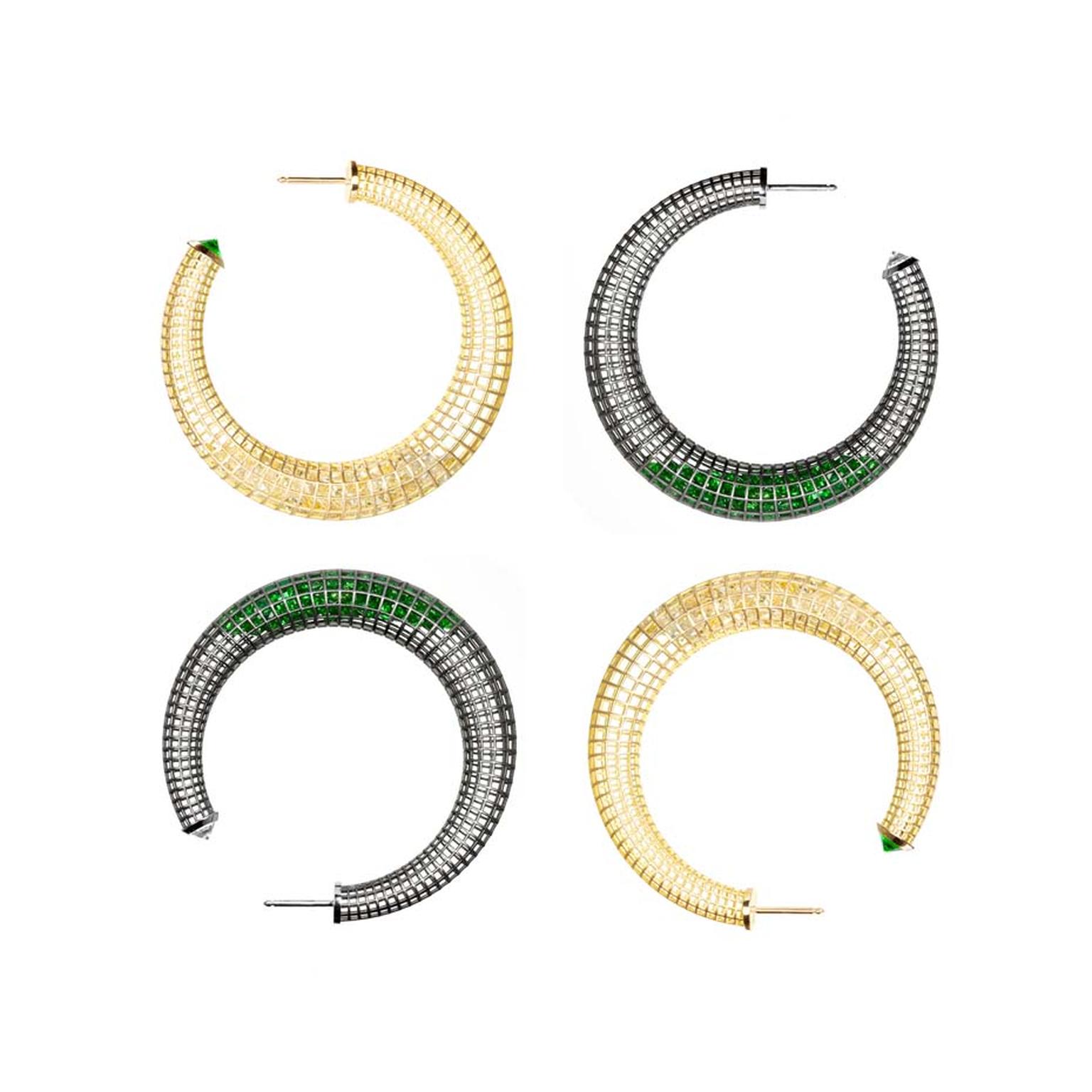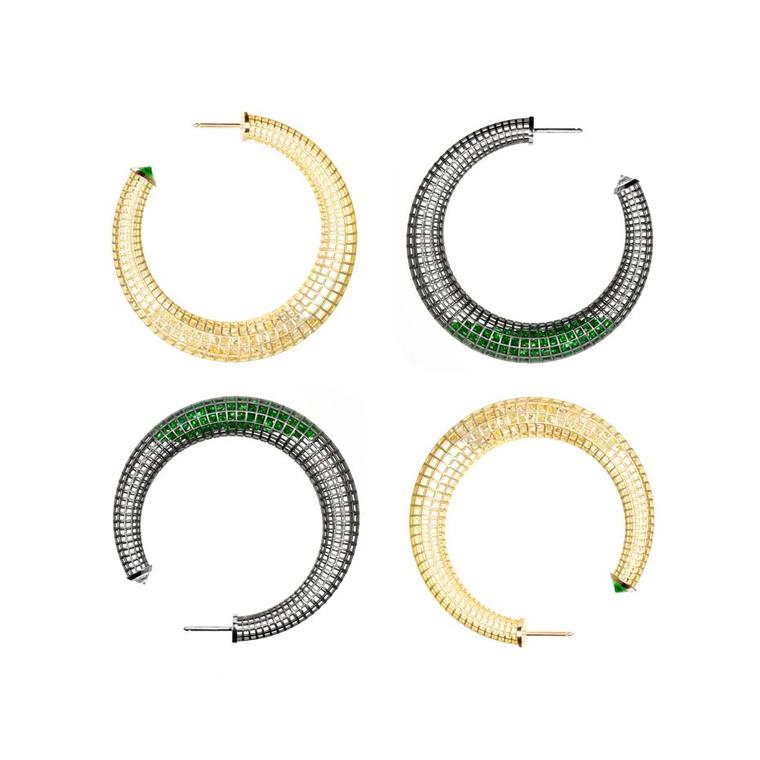 Established in 2010 by Christopher Roule and Laurin Lucaire, Roule & Co prides itself on pushing the boundaries of gold and other precious metals to create pieces that are futuristic-looking but very wearable.
Long-time friends and admirers of each other's work, the pair had collaborated on a number of conceptual projects before they married five years ago and decided to merge their respective talents under the Roule & Co banner.
With more than two decades' experience designing and making jewellery, Christopher has spent the last few years developing the signature wireform technique that is exemplified in Roule & Co's Wired Collection. A graphic designer by trade, Laurin brings a bold yet feminine touch to the jewellery designs.
"Heirlooms from the future" is how the New York-based husband and wife team describe their architectural jewels. Inspired by nature as well as architecture, the jewels bring together geometric volumes, three-dimensional surfaces and anything up to 175 carats of loose gemstones in an utterly harmonious manner.
While neither Christopher nor Lauren has any architectural training, they are fascinated by the way architecture unites both the mundane and the extraordinary and also by the beauty and "engineering" found in nature, such as ferns, butterfly wings and snowflakes. Christopher says: "Our pieces tend to be literally as well as figuratively architectural. Most of the shapes and volumes of the pieces illustrate our desire to push the materials to the outer limit, for example how ethereal can fine gold be, while maintaining its structural integrity?"
The pair use a combination of CAD tools and old school jewellery making techniques to produce their unique jewels. Christopher stresses that each design starts with the simplest of tools - a pen and paper: "We are obsessive sketchers. We have volumes of journals filled with ideas in development or yet to come and continually bounce ideas off one another."
Currently available at Bergdorf Goodman in New York and at Szor Collections in Dallas, Roule & Co is in the process of expanding to other outlets in the US and also plans to launch its own transactional website later this year.
Roule & Co Star Dust Crescent hoop earrings in blackened gold with white diamonds and white sapphires.

Roule & Co Star Dust Globe bracelet in blackened white gold and white diamonds.

Roule & Co Cab cocktail rings in white gold with amethyst and white diamonds (left) or blackened yellow gold with green tourmaline and champagne diamonds (right).

Roule & Co Halo bangle with emeralds in blackened gold.

Roule & Co Spiral Halo bangle with rubies in blackened gold.

Roule & Co Halo pendants with either rubies, emeralds or white diamonds.

Roule & Co Octagon cocktail rings in platinum with amethyst and white diamonds, left; yellow gold with citrine and white diamonds, top; rose gold, ?re opal and white diamonds, below.

Roule & Co Shaker Bar Globe earrings in yellow gold, with citrines, white sapphires and white diamonds.

Roule & Co Shaker chainlink bracelet in yellow gold and emeralds.

Roule & Co Shaker Taper ring with tsavorites in blackened white gold.

Roule & Co Shaker Crescent hoop earrings with either yellow gold, yellow sapphires and tsavorites or blackened white gold, tsavorites and white sapphires.